This was the last week of 2020, so of course it culminated in the New Year's Eve celebrations. But compared to previous years, this was a very subdued affair; we spent New Year's Eve by ourselves, and our only meeting with friends was a lunch in a restaurant on New Year's Day.
53_1
Since I was on holiday (our office is closed between Christmas and New Year), I continued my usual activities of daily bike rides and also walks on the beach to see the sunrise. The first four images are from one such sunrise walk on our beach, Playa Muchavista: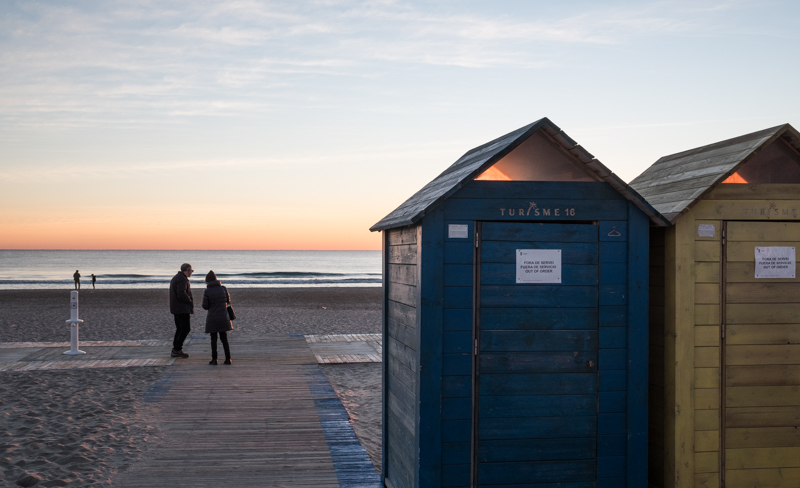 53_2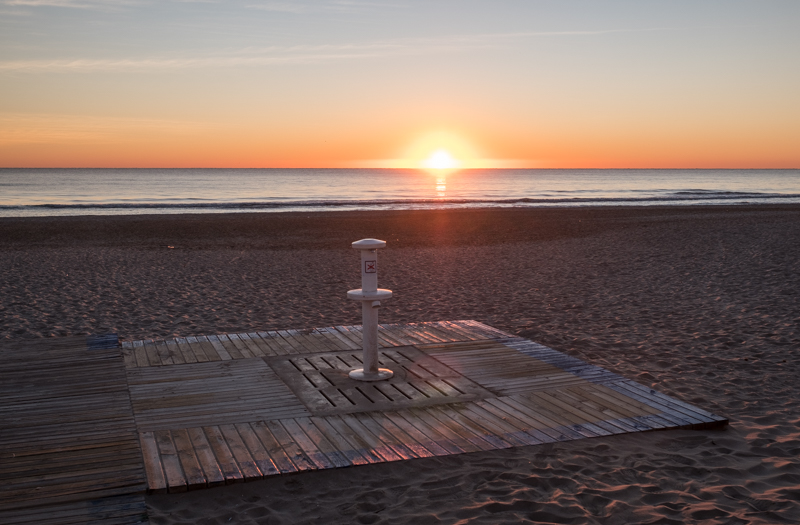 53_3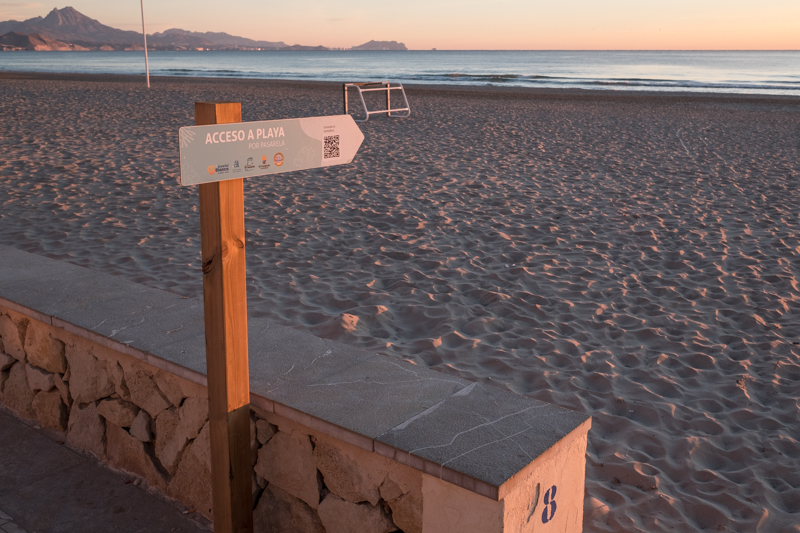 53_4

53_5
One of my bike rides took me south of Alicante, to the Urbanova beach and Torrellano, a town near Alicante airport. There were people walking around on the beach promenade, but not many were in the sand: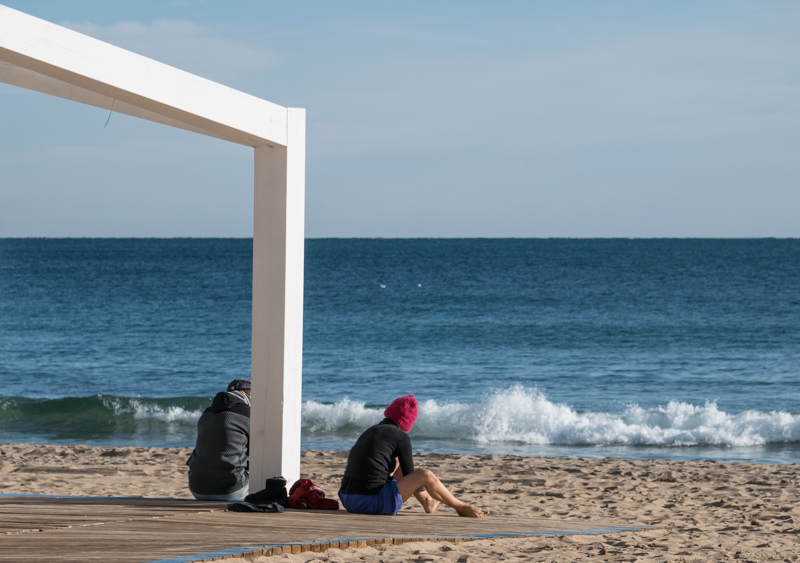 53_6
No life guard needed in late December: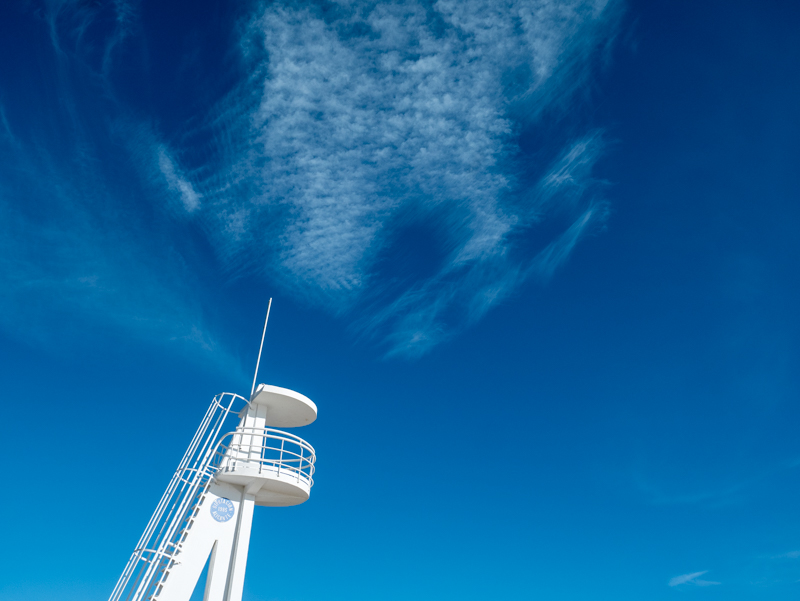 53_7
I took a short break in Torrellano and observed the typical social life of a small town: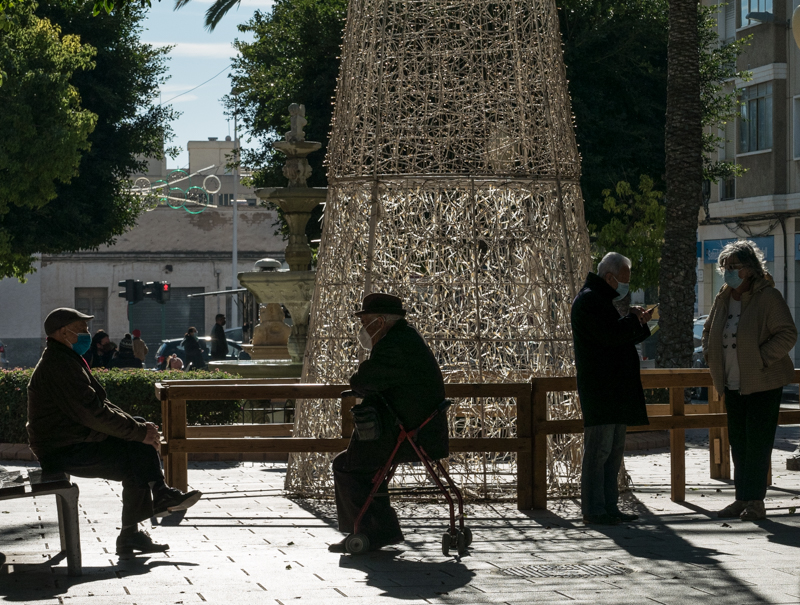 53_8
Time for some delicious food. One day we went for lunch at the Ajo Negro restaurant, about 4 km from our home. It is one of the best deals around. We started with a generous spread of embutidos, a common name for chorizo, morcilla and other types of sliced meat: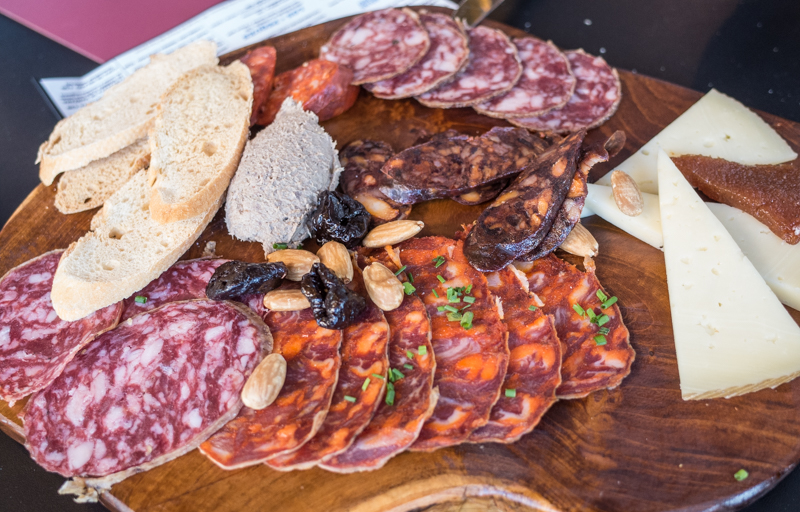 53_9
We ordered an extra salad for Monica since she could not partake of the first appetiser: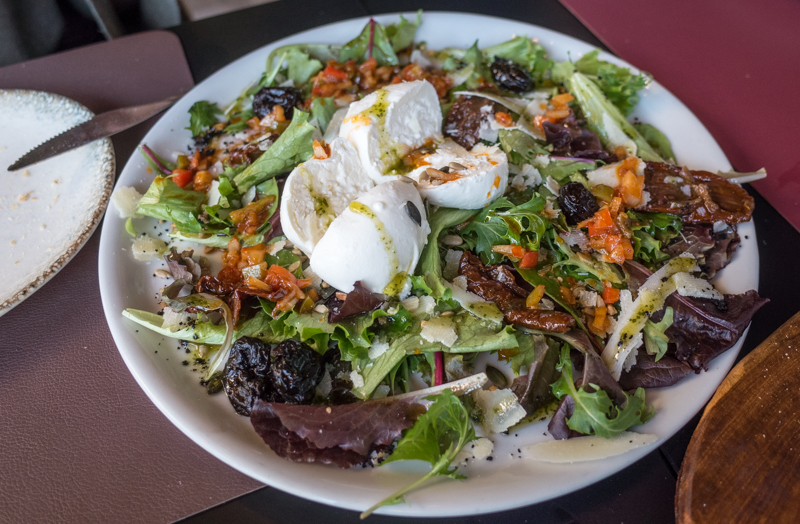 53_10
Another appetiser, some delicious croquettes: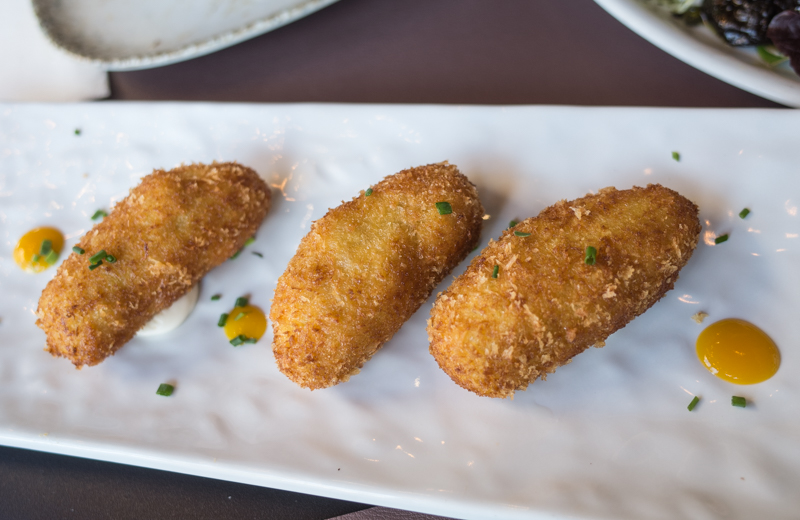 53_11
The main dish, paella with lobster: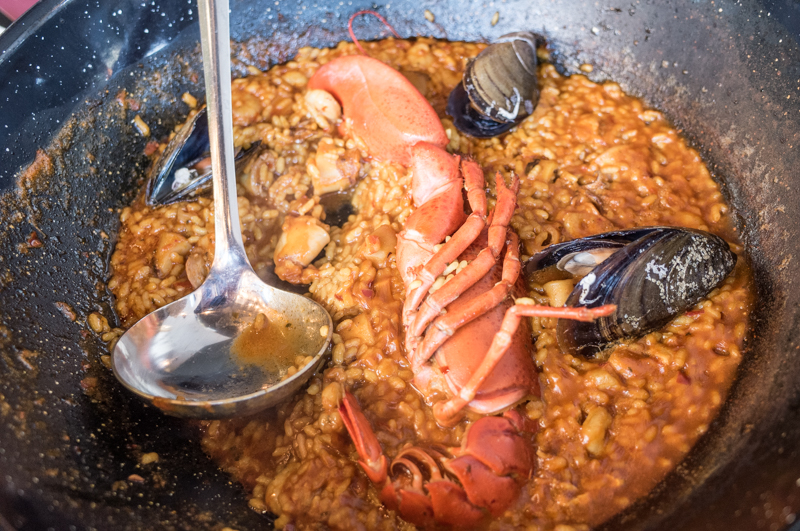 53_12
And some dessert to finish: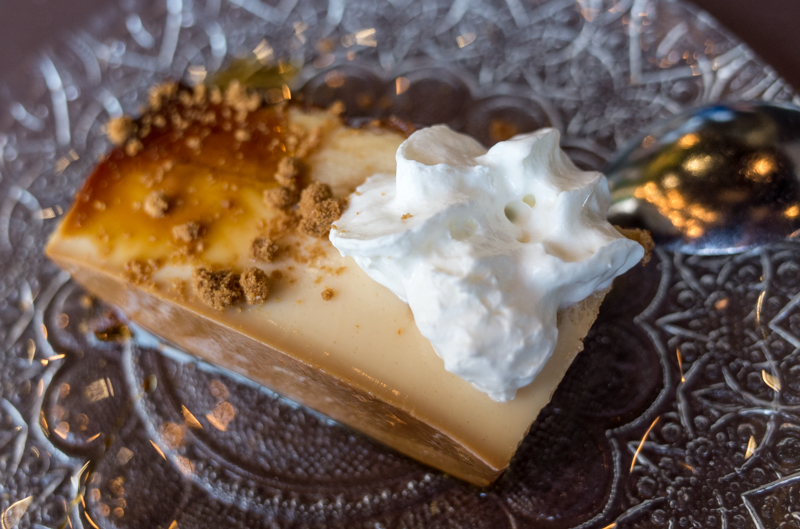 53_13
Some more snippets from my wanderings, on two wheels and on foot. This abandoned farmhouse on the way to Aigues is a place I pass several times each week. The Spanish countryside is dotted with such abandoned farms, as the young people have moved to the cities and the old people die off. Presumably someone still owns it on paper, but in the 10 years I have been cycling around here I have never seen any sign of that. This week, I did notice the romantic graffiti, a curious place for such a declaration: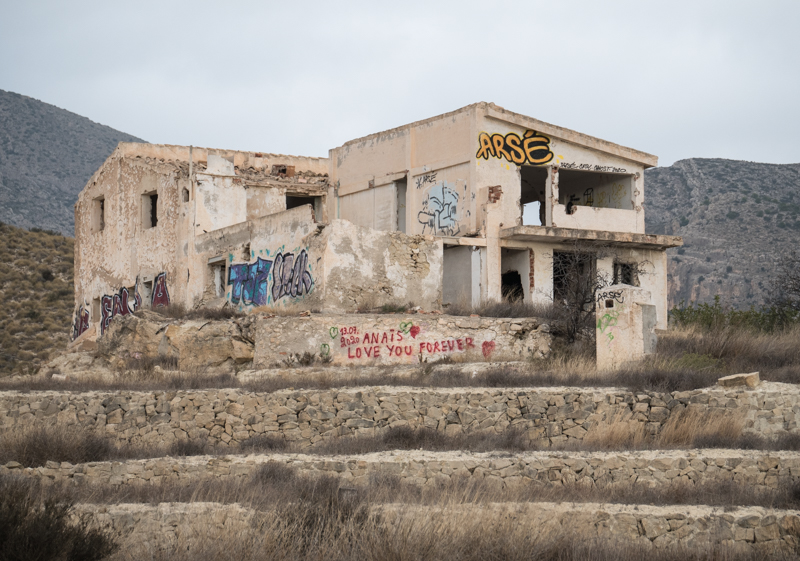 53_14
A scene from the local supermarket. Men and dogs are often waiting outside shops for their female companions: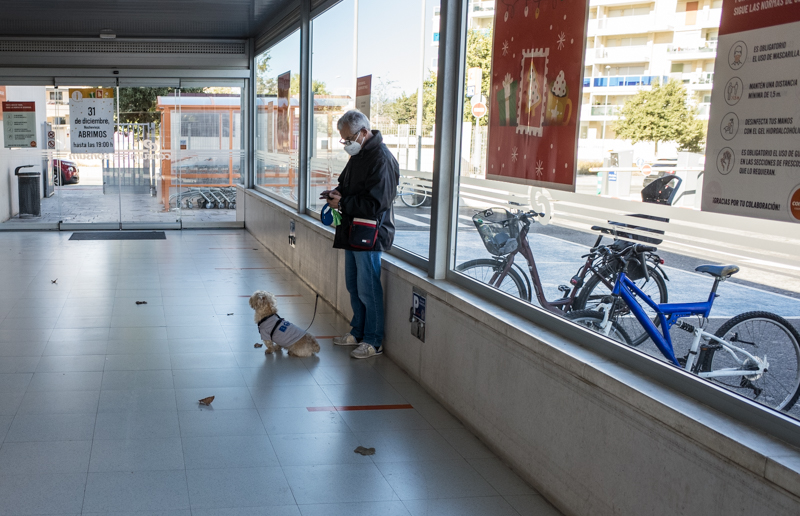 53_15
The skyline of Alicante is dominated by the 167 meter tall Benacantil hill, on top of which lies the Castillo Santa Bárbara, built by the Moors 1000 years ago, acquiring its current name in 1248, when the area was conquered by Alfonso de Castilla. I go there with visitors for the views of the city, and this week I went up there around sunset to photograph Alicante in the colours of the setting sun. This is the overall view of the city, showing how we are surrounded by mountains to the north and west: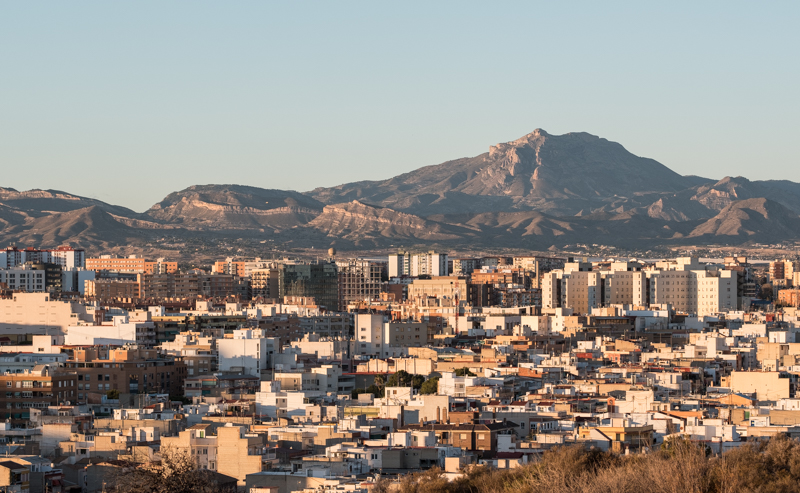 53_16
A closer view of central Alicante, what can be termed the low-rent district to some extent, with the Plaza de Toros (bullfighting ring) in the center and the football stadium in the background: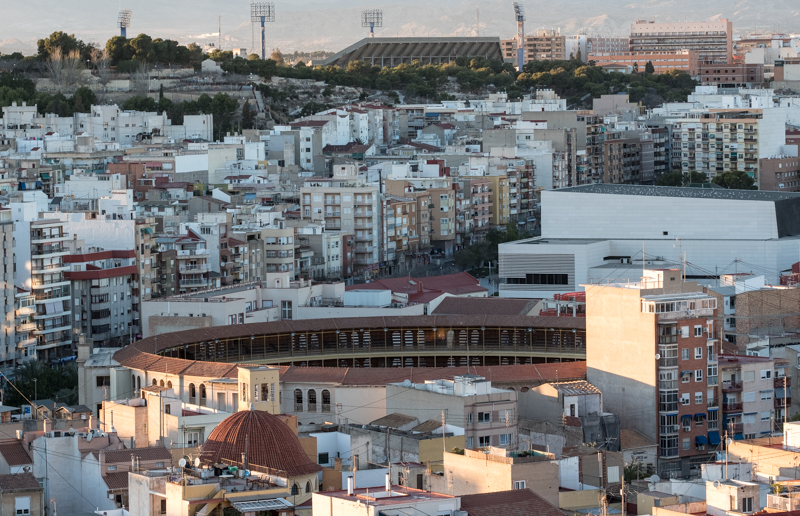 53_17
Then back to cycling. I wanted to do at least one of the more challenging routes before the end of 2020, so on December 30th, I cycled up to Cuevas de Canelobre, a cave complex near Busot, at 580 meters altitude, with a final 2.5 km climb at an average grade of 8-9% and sections that are as much as 13%. The local authorities have helpfully put up these signs along the way, which one can interpret as threats or promises: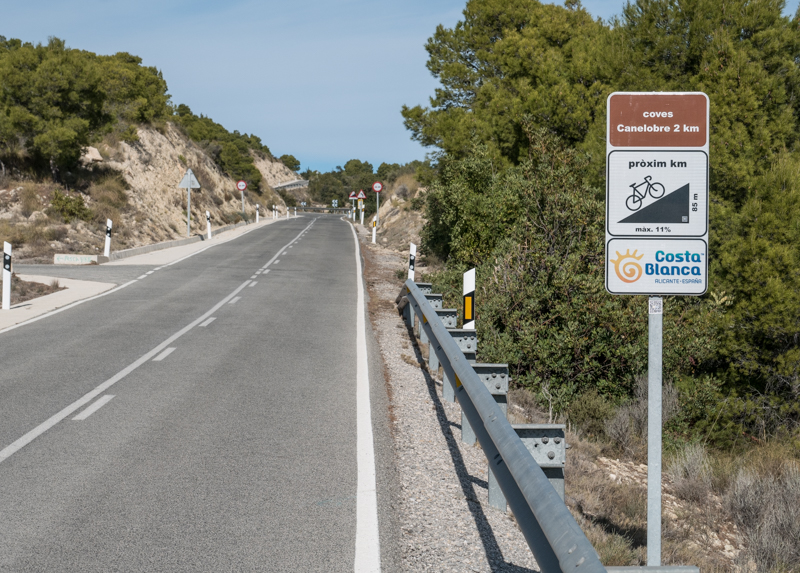 53_18
At the top, I enjoyed the view for a few minutes, letting my heart rate fall back to normal levels, before letting gravity do its work on my way down: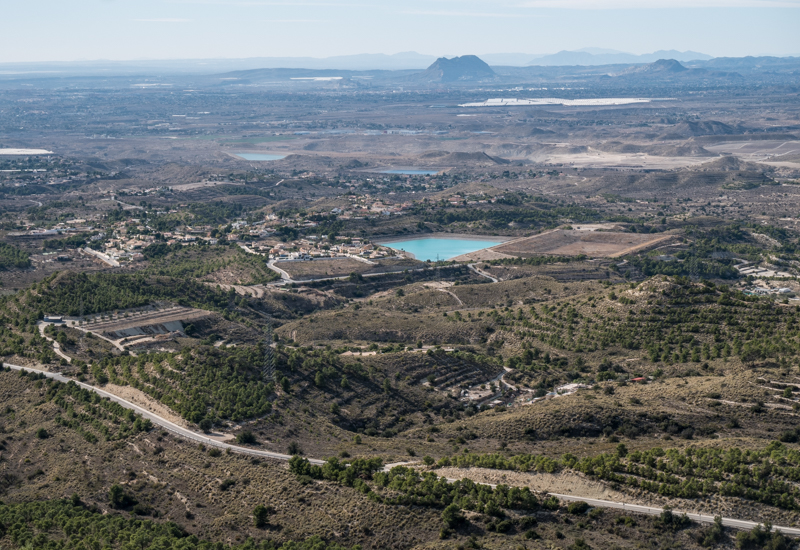 53_19
Of course, I also went for a ride on the last day of the year, but this time I chose a less challenging route so as not to be too tired on New Year's Eve. I cycled north about 25 km to Villajoyosa with its coloured houses on the waterfront: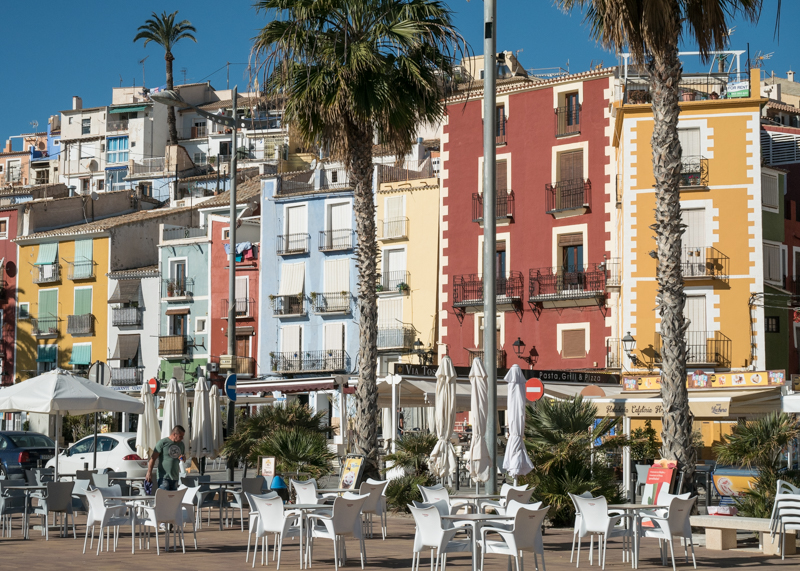 53_20
The weather was very nice: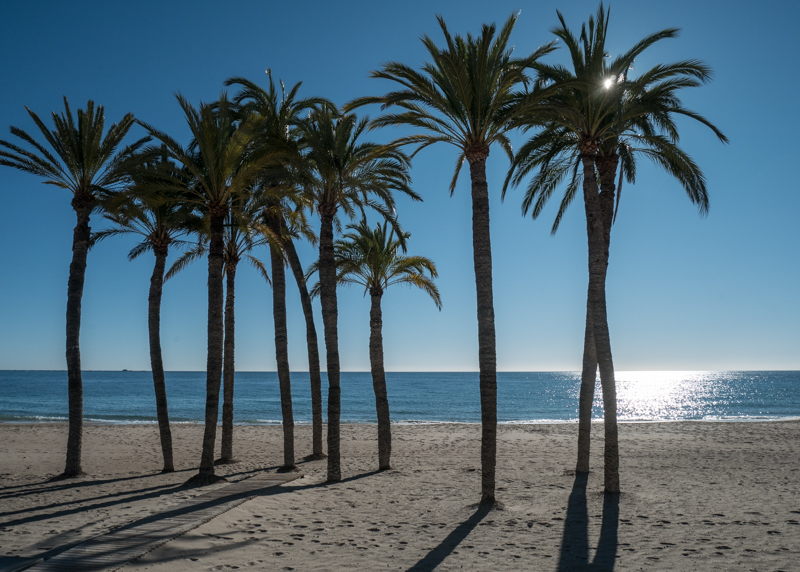 53_21
I spent a few minutes on the beach promenade, looking at the human and canine traffic: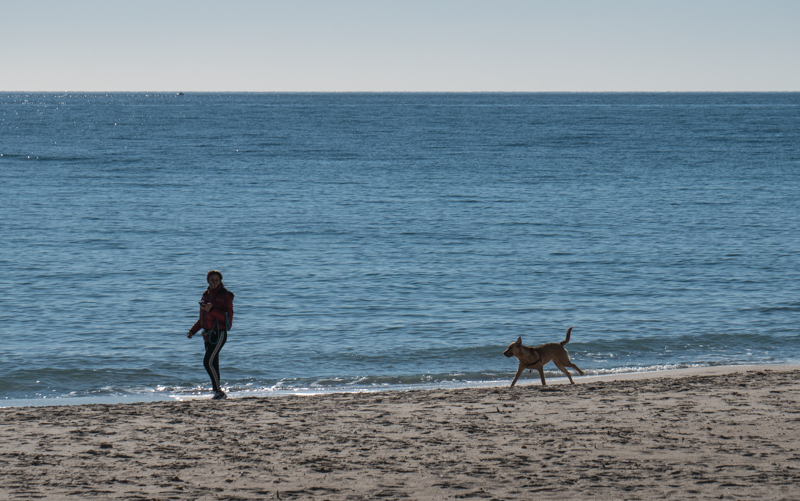 53_22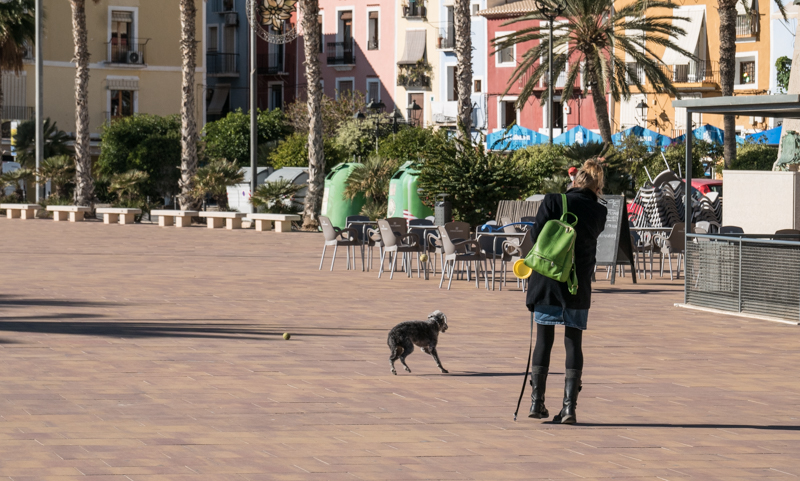 53_23
This provides the definitive proof that dogs can fly: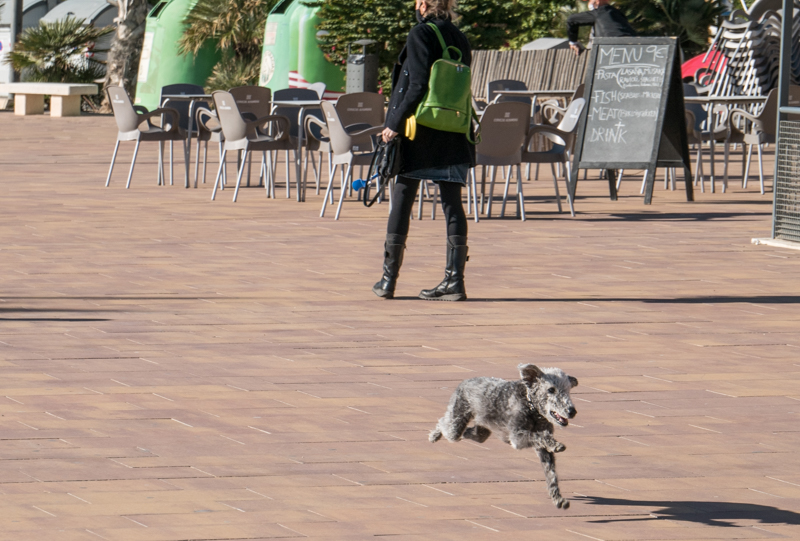 53_24
The road to Villajoyosa is called the N332, or Carretera de Valencia, since it was the main coastal highway until the current motorway A7 was built in the 1970s and 80s. It is still quite busy at times–and sadly, also dangerous, as evidenced by these two roadside memorials I noticed during the ride: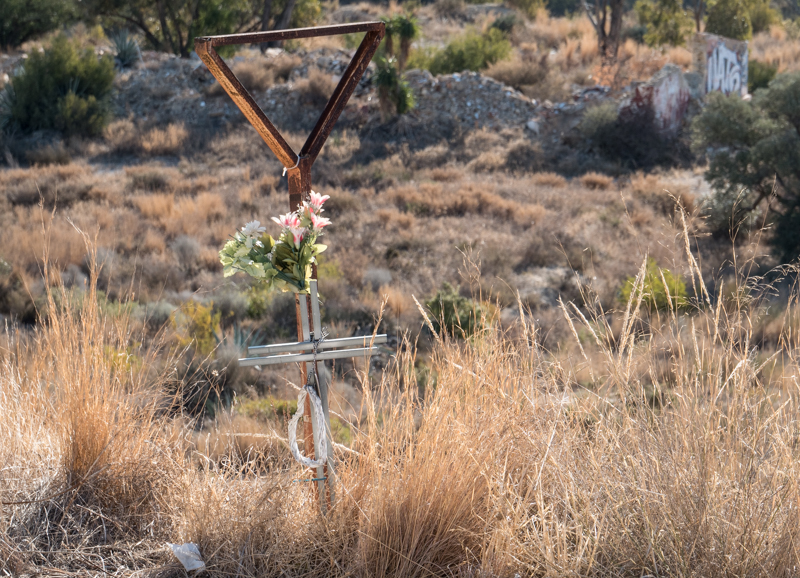 53_25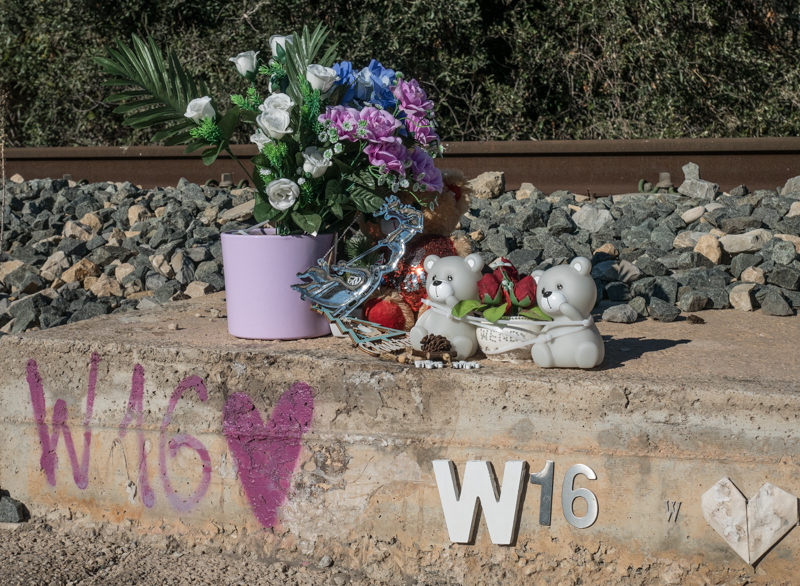 53_26
Villajoyosa has a large British population, and there is a grocery store called Expats where I go to buy such staples as Indian spices, mango pickle and such. To mark the last day of the UK in the EU Single Market, I stopped by Expats and bought these three items. The one on the left represents "global Britain"; the one on the right refers to the colonial past; and the one in the middle is one of the most traditional British products, very much an acquired taste (to the extent that some people question why it is even in the food section of the supermarket):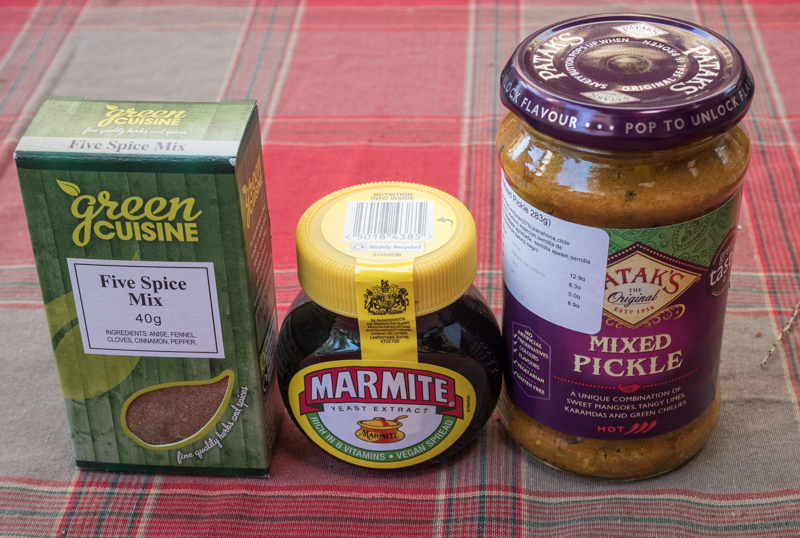 53_27
Then evening arrived. As I do every year, at 6 p.m. I watched Danish Queen Margrethe II addressing the nation, as she has done every New Year's Eve since she ascended to the throne in 1972: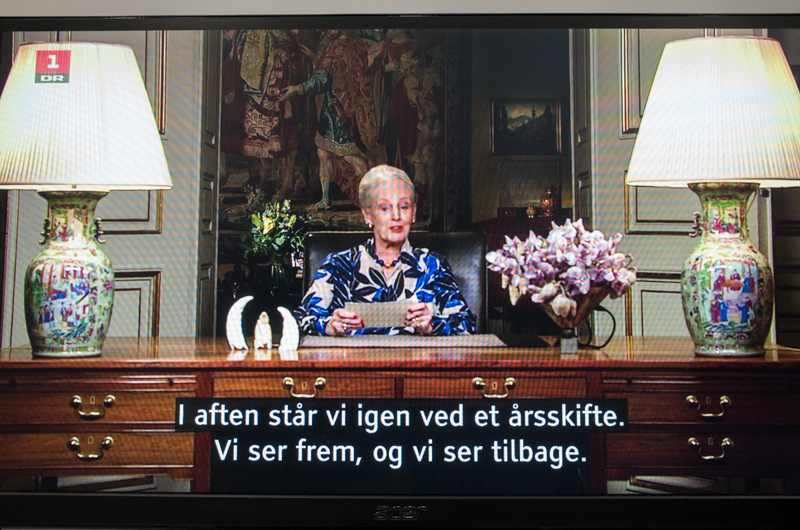 Once the speech is over and the national anthem has been played, it is officially New Year's Eve. In a normal year we would be getting ready to go out to a party with 20-30 other people. Not this year, obviously. Our daughter did go to spend the evening with a small group of friends, and since there is a nighttime curfew, she was going to spend the night there. But my wife was determined to make it at least somewhat festive.
53_28
We had some nice food, including my Greek salad: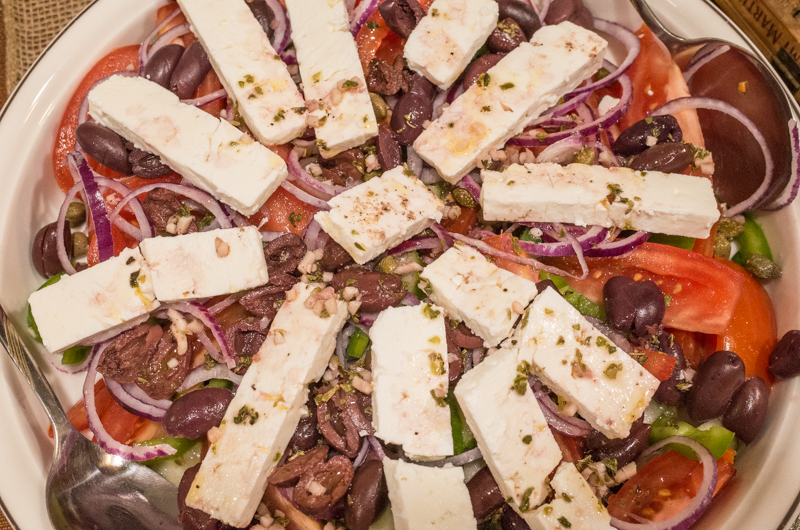 53_29
After some tasty but not photogenic stuffed chicken, we had a nice cheese board: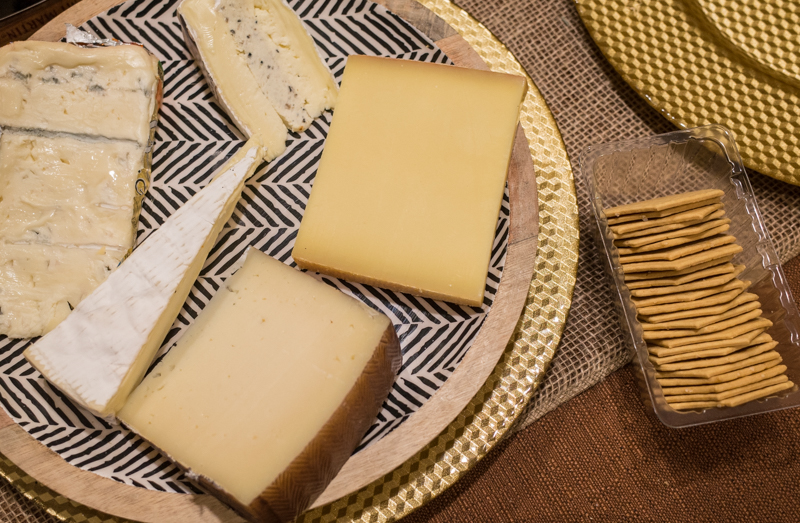 53_30
…accompanied by crackers from our favourite English city, Bath, where my son went to university and where he met the girl to whom he is now married: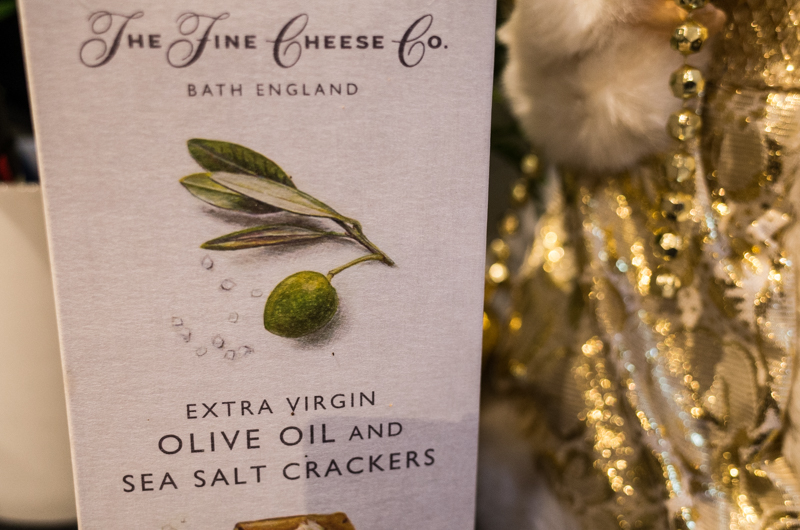 53_31
Then 2021 arrived and we toasted good riddance to the old year: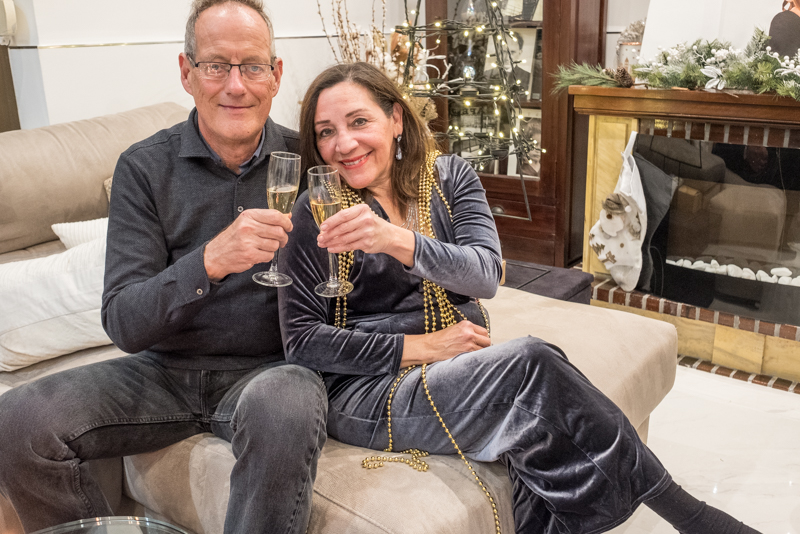 53_32
Our only encounter with friends during the festive season happened on New Year's Day. We went for lunch at a restaurant with a group of friends. I did not move around much, since we were supposed to stay at our tables of 6 persons per table, so I limited myself to the people at my table, including young Alberto and his girlfriend Alejandra: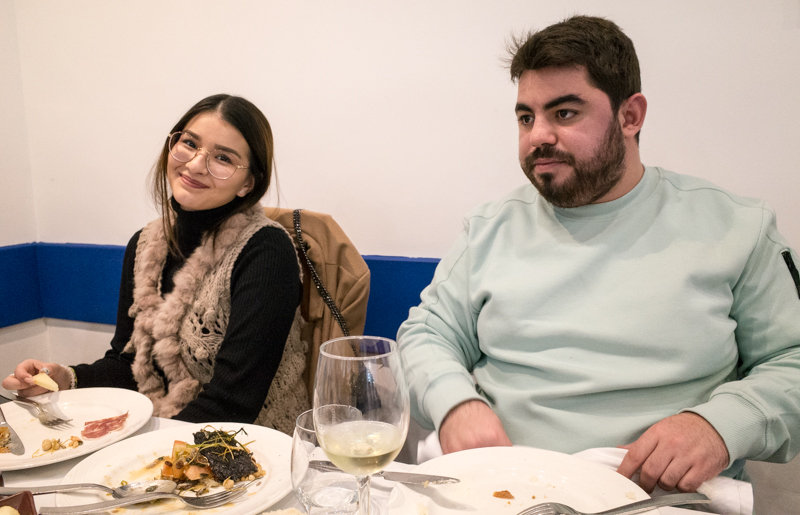 53_33
And at the neighbouring table, the lovely Dallal playing with her paella: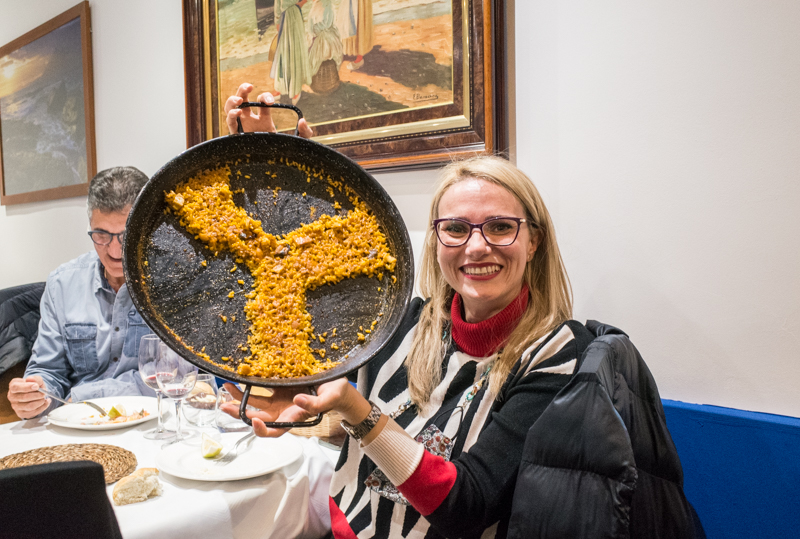 And that was the end of 2020, the 20th year of these weekly blogs.