Just a lot of vignettes of Alicante life. The weather is getting warmer, at least during the day, and there is a lot of outdoor life. I have been out and about, exploring the architecture a bit, trying to find interesting details I have not noticed before.
Main
On the beach a restaurant is being demolished. It will be replaced by a smaller structure in 2 stories that will occupy less space on the beach promenade: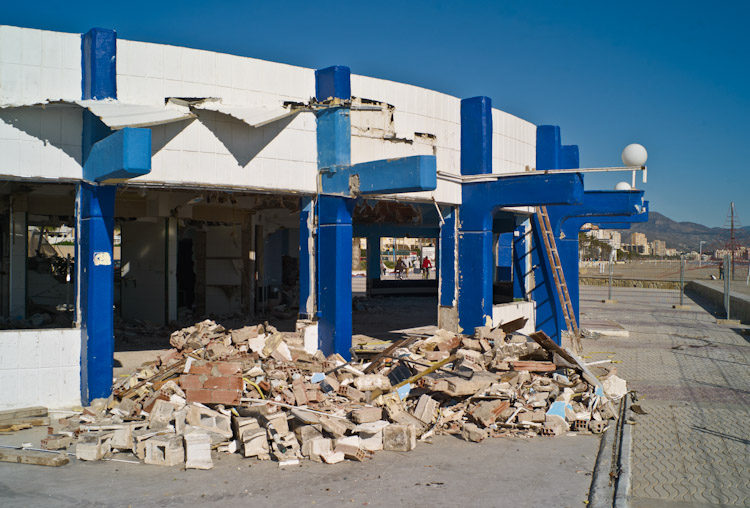 Alternates:
Alternate 1
Another view of the location: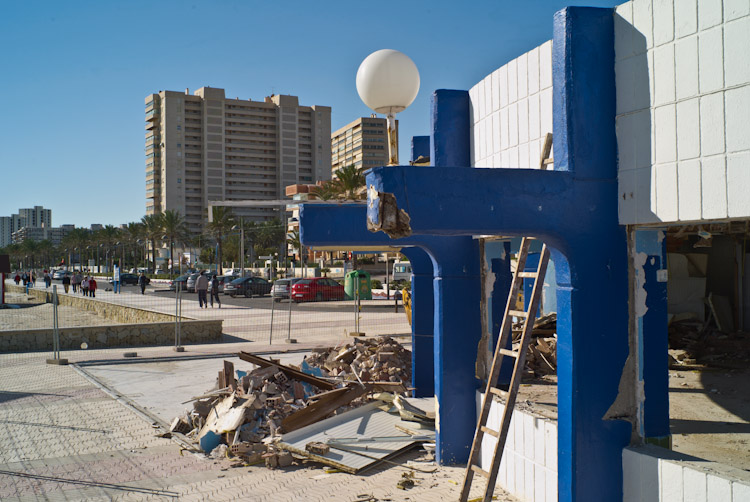 Alternate 2
Looking at the beach through the ruins: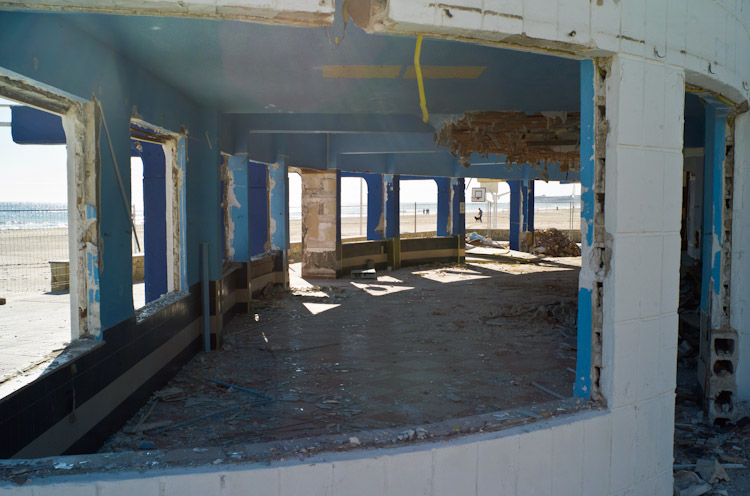 Alternate 3
Looking at passing señoritas: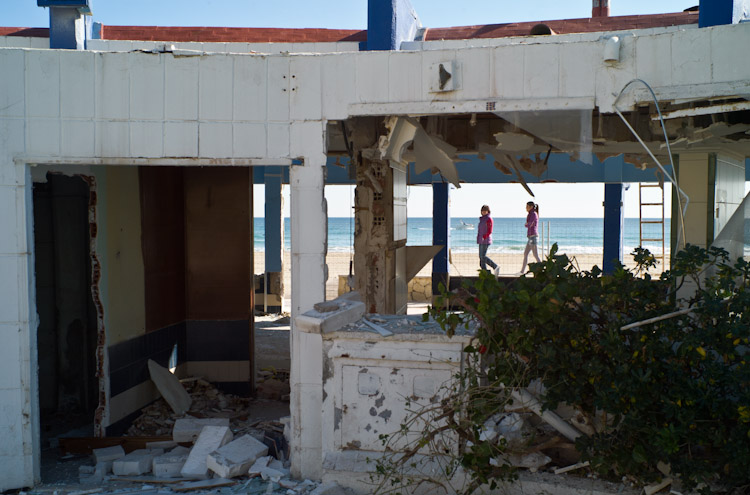 Alternate 4
Kiosk detail, Plaza Portal de Elche in the centre of Alicante: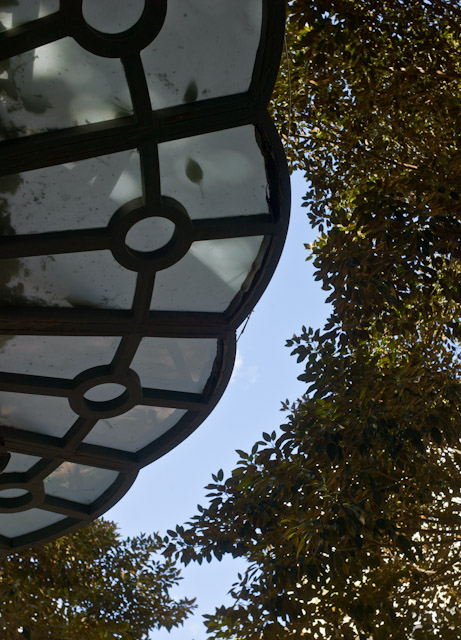 Alternate 5
Traditional bank entrance, designed to project solidity and wealth. Not exactly fitting today's situation: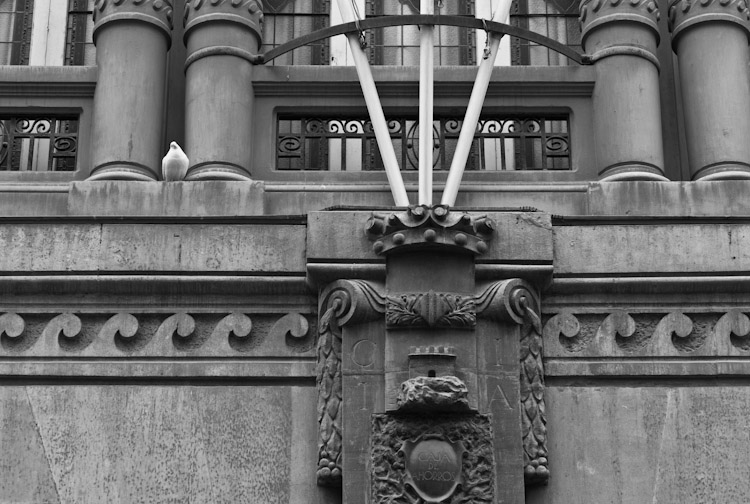 Alternate 6
Parking garage entrance: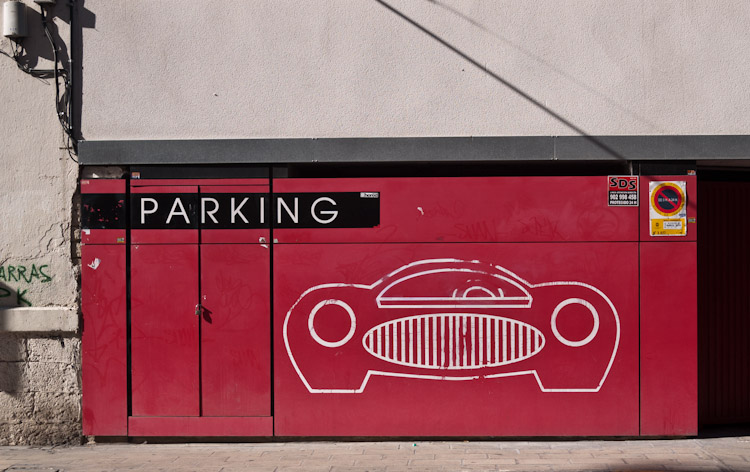 Alternate 7
Politics mixes with music: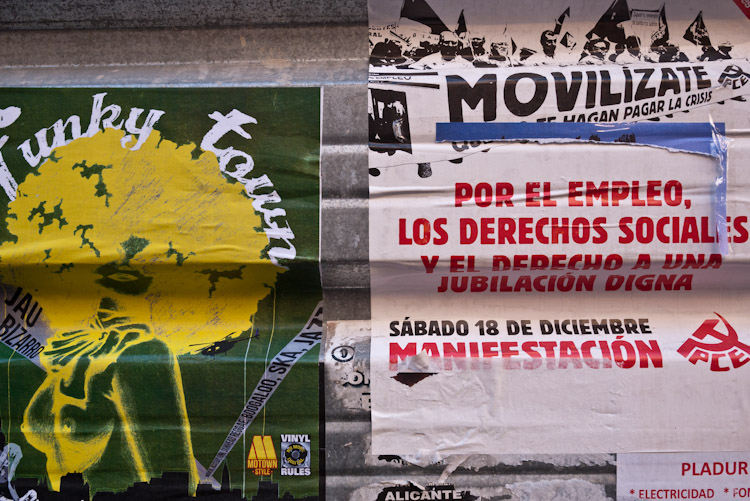 Alternate 8
Nighttime on my street, one of the many stray cats watches me warily: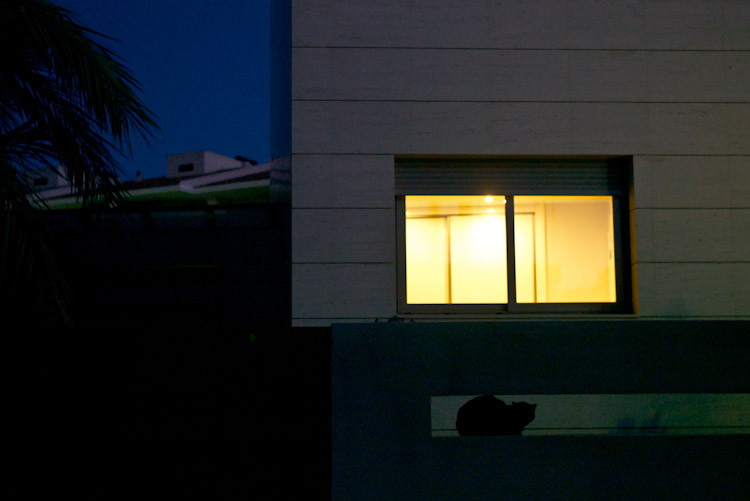 Alternate 9
Another interesting skyscape seen from our office: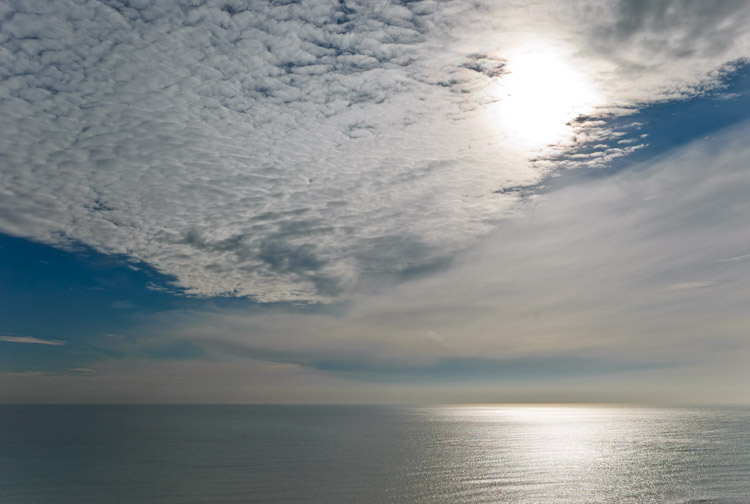 Alternate 10
Since we did not have the traditional Christmas party back in December, my department held a reception in the VIP room of our office on Friday afternoon. As usual, I was there snapping. Here is my Dutch colleague Caroline in animated conversation: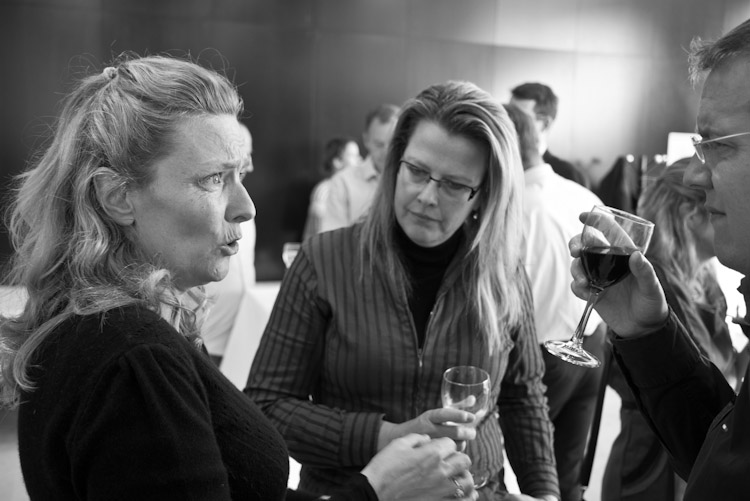 Alternate 11
And here is my Czech colleague Roman: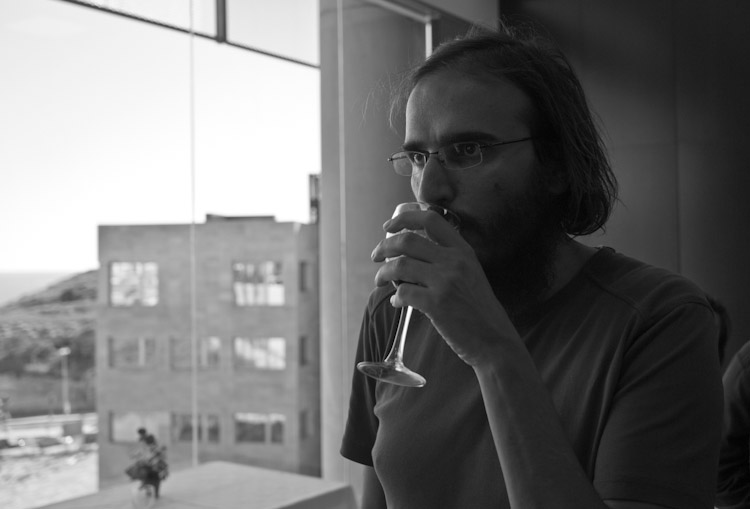 Finally, some snippets of street life.
Alternate 12
Jesús the fishmonger at Mercado Central: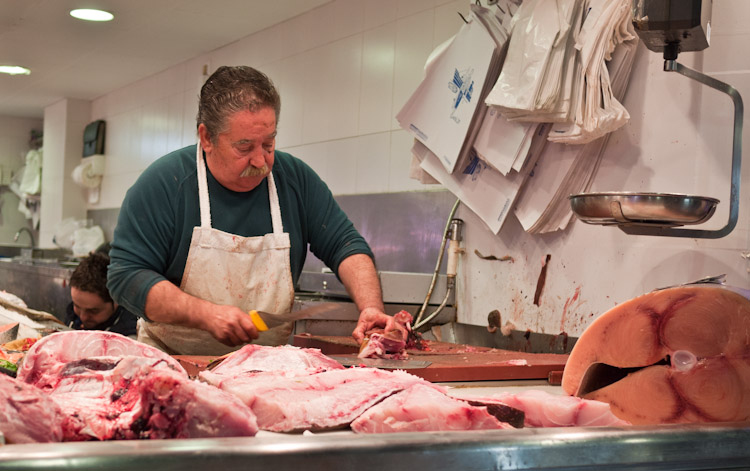 Alternate 13
Every Sunday morning the main seaside thoroughfare in Alicante is closed to motorized traffic to create a several km long bike/pedestrian promenade. Among the activities that have appeared are rollerskating classes for €5 per half hour:

Alternate 14
Looking around, near Mercado Central: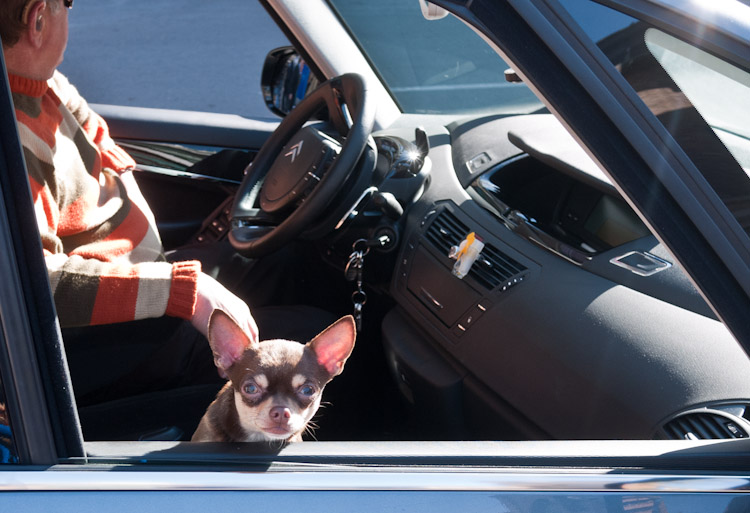 Alternate 15
Napping in the sun, square behind the Mercado Central: