The first week of 2011 was spent in the same place as the last week of 2010, in Puerto Rico. As was the case last week, I present the pictures chronologically, starting with New Year's day and ending at the San Juan airport just before flying home to Spain on January 6th.
Main
We started the new year with a walk in El Junque, Puerto Rico's last remaining rainforest: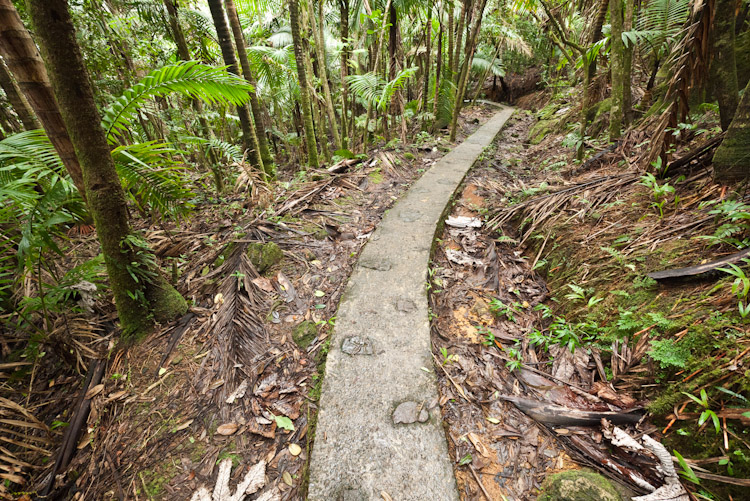 Alternates:
Alternate 1
After a long, humid walk, we climbed the observation tower: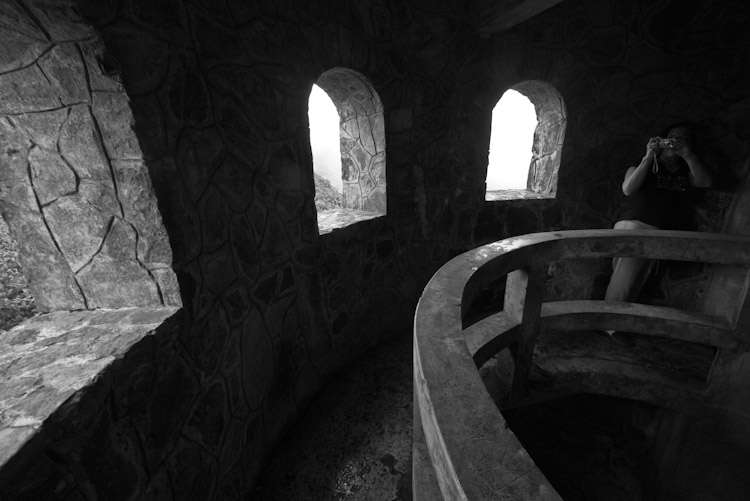 Alternate 2
The view from the tower, incredibly lush and green: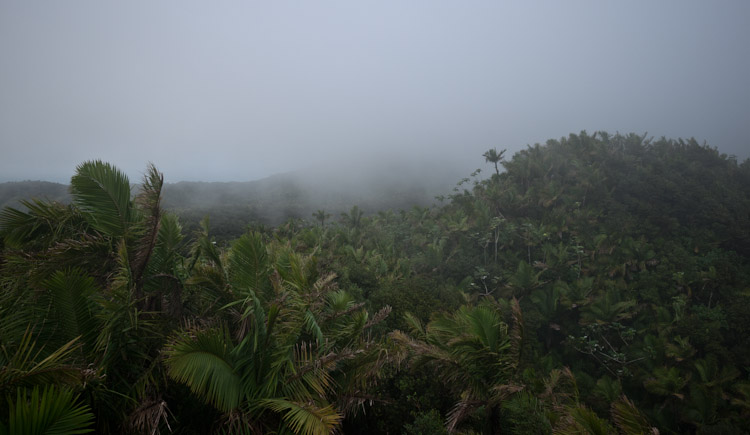 Alternate 3
At El Junque, we had arranged to meet up with Ada, a friend of my wife's from her university days. Ada has two children and has recently adopted a puppy, Habibi: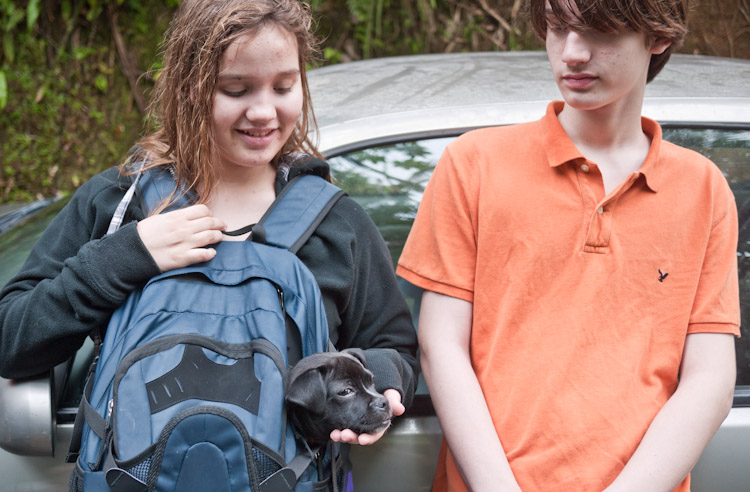 Alternate 4
My wife has two brothers and two sisters. On the evening of January 2nd, I took the "official" picture of the family of which I have been a part since we were married in 1983. My wife is the only one who has left the island, the others all live in Puerto Rico: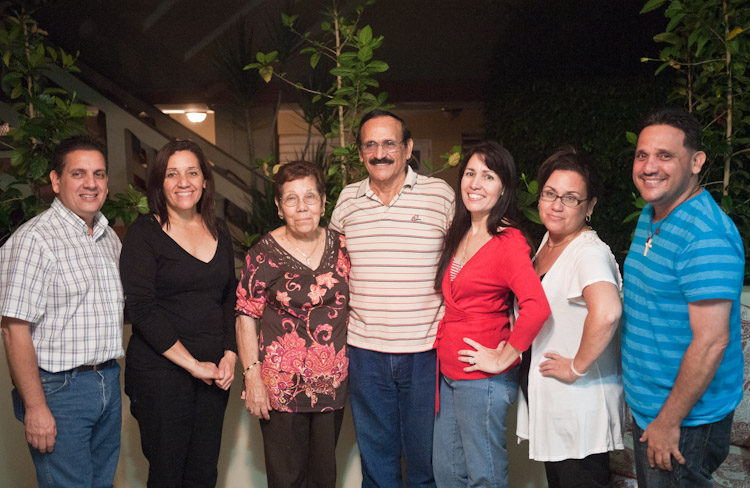 Alternate 5
We drove to the observatory at Arecibo to see the world's largest collecting dish, 305 metres in diameter: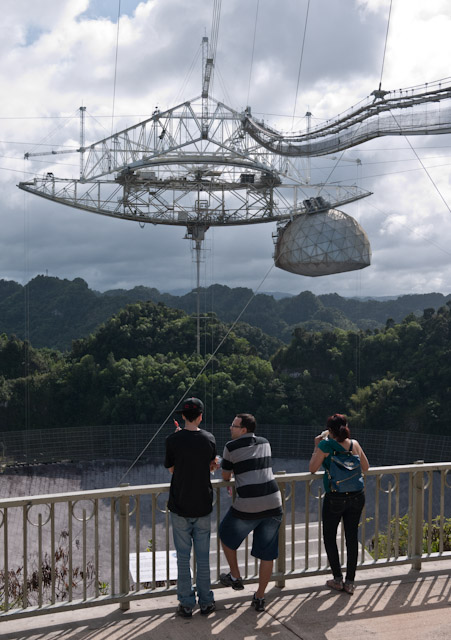 Alternate 6
It is truly an impressive structure: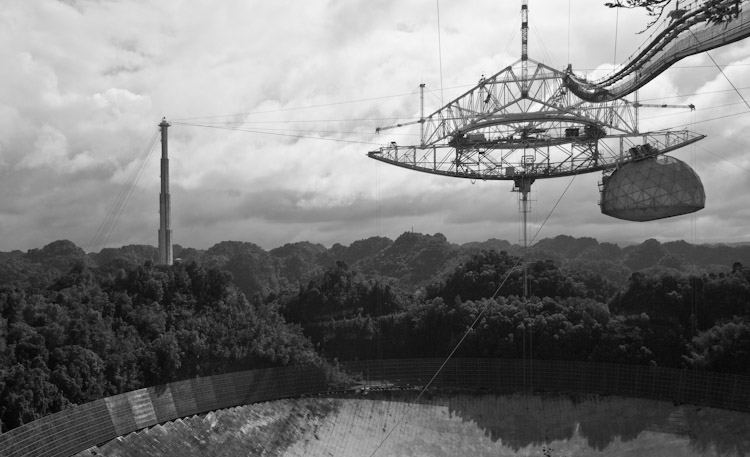 Alternate 7
The anchor of one of the huge pylons holding the giant dish: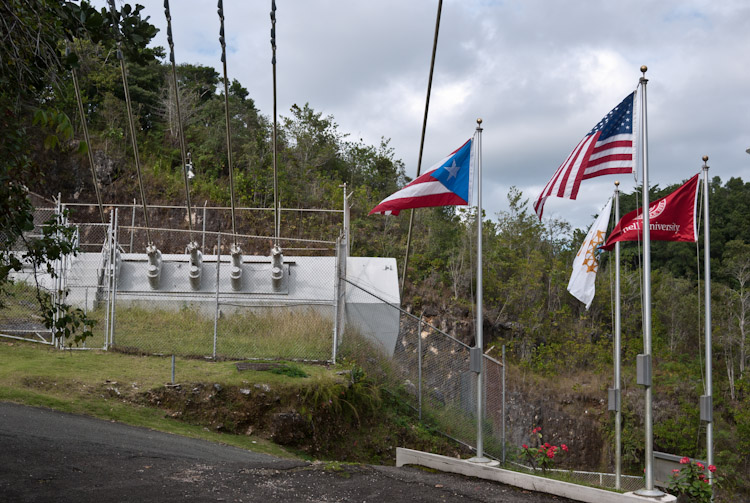 The next few pictures are from the town of San Lorenzo, where my wife was born and where her parents and three of her four siblings still live. San Lorenzo is about 45 minutes drive inland from San Juan. It is a sleepy place, but in a nice way.
Alternate 8
The local cemetery is a short walk from my in-laws' house: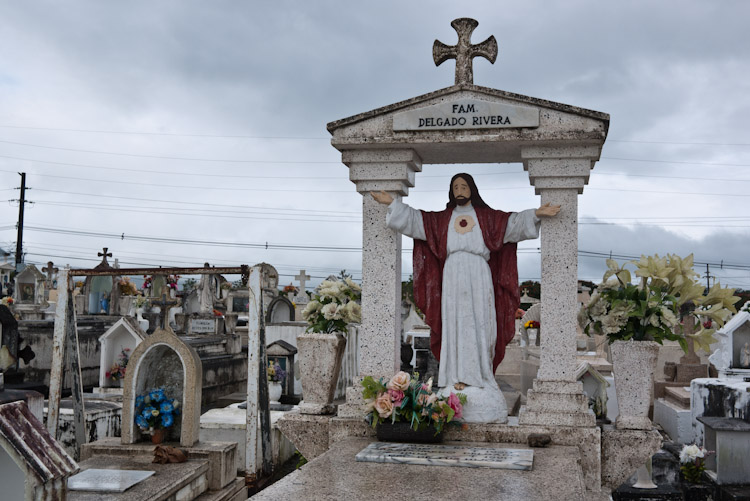 Alternate 9
An exhortation to obey God: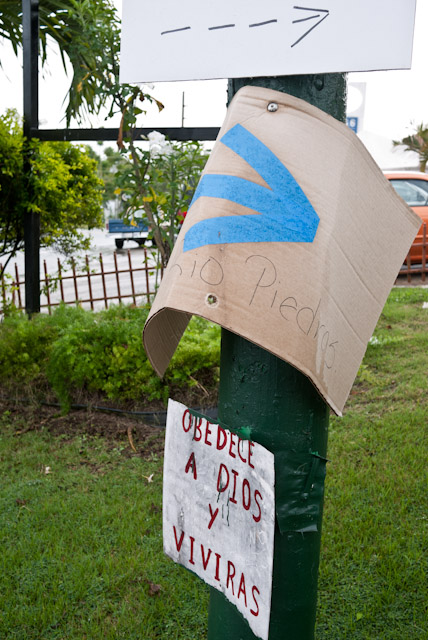 Alternate 10
Typical street in the centre of San Lorenzo: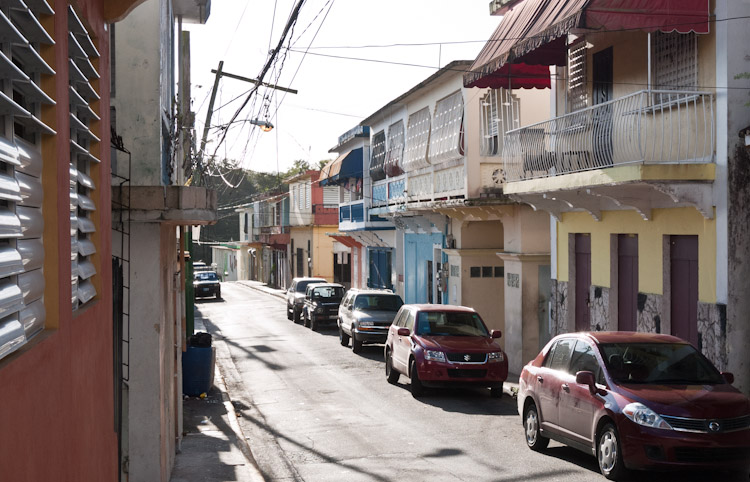 Alternate 11
The plaza with the church: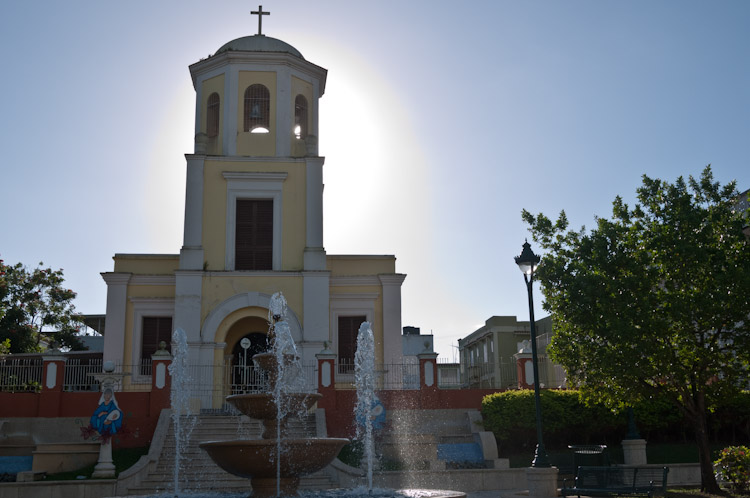 Alternate 12
Car door: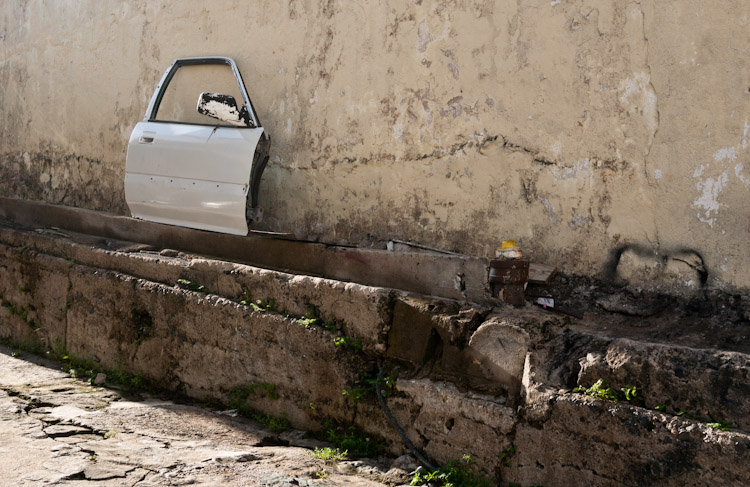 Alternate 13
"My God is real". Given the state of many Puerto Rican roads, pickup trucks and SUVs actually make some sense: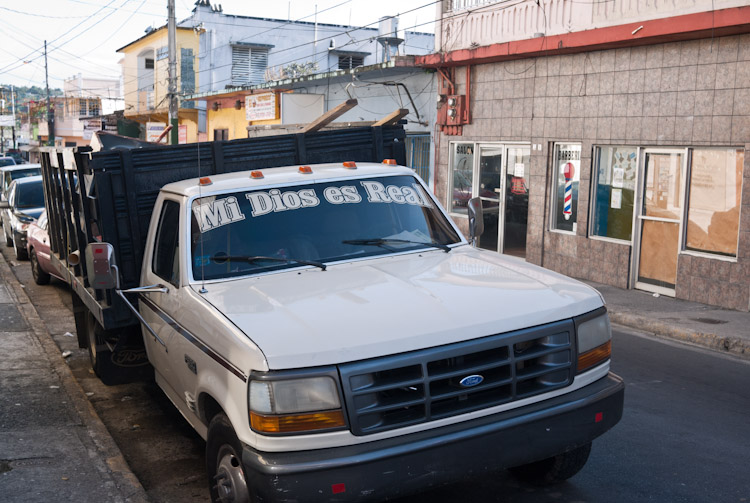 Alternate 14
Lottery vendor: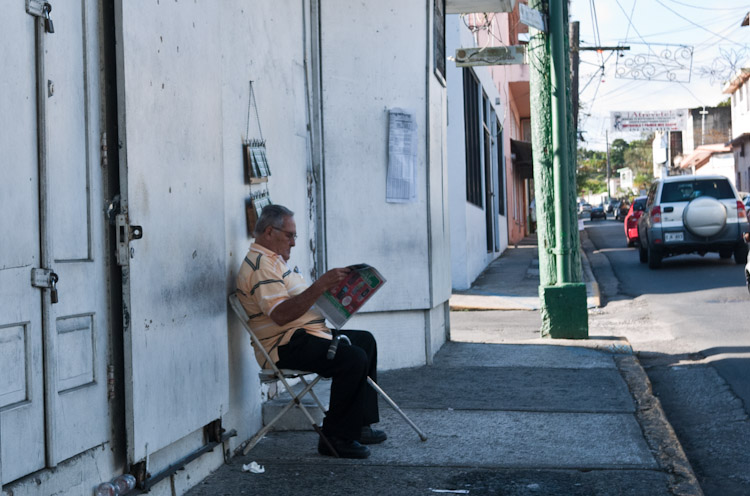 Alternate 15
The evening of January 4th we went to have a very late lunch/early dinner at this restaurant on the beach in Maunabo, on Puerto Rico's south-eastern coast: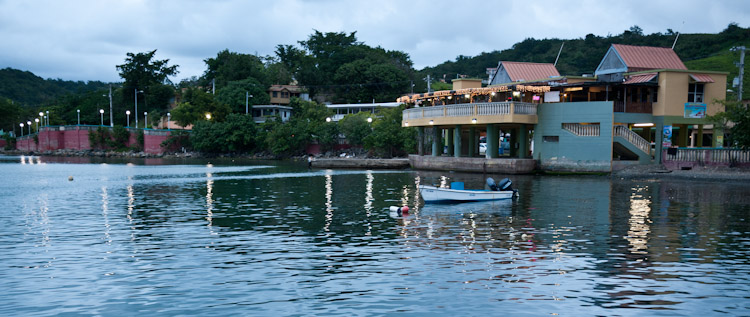 Alternate 16
My son with his drink: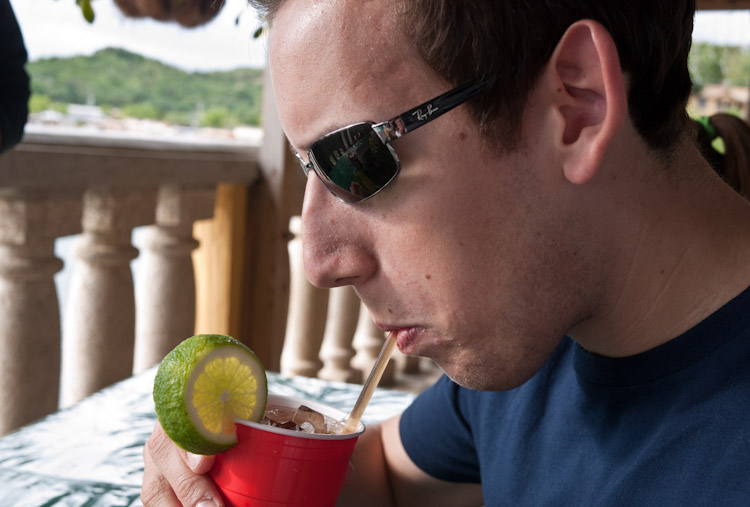 Alternate 17
The ubiquitous lottery vendor at our table: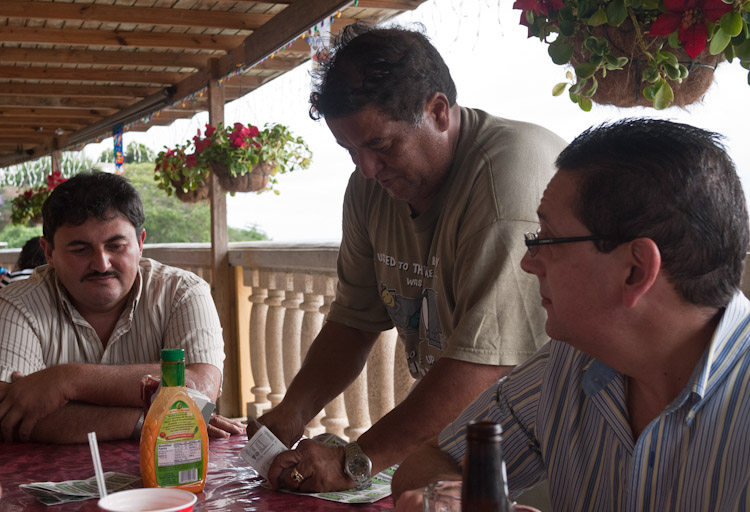 Alternate 18
The local specialties, fresh fish and mofongo, a mash of plaintains and other tropical vegetables: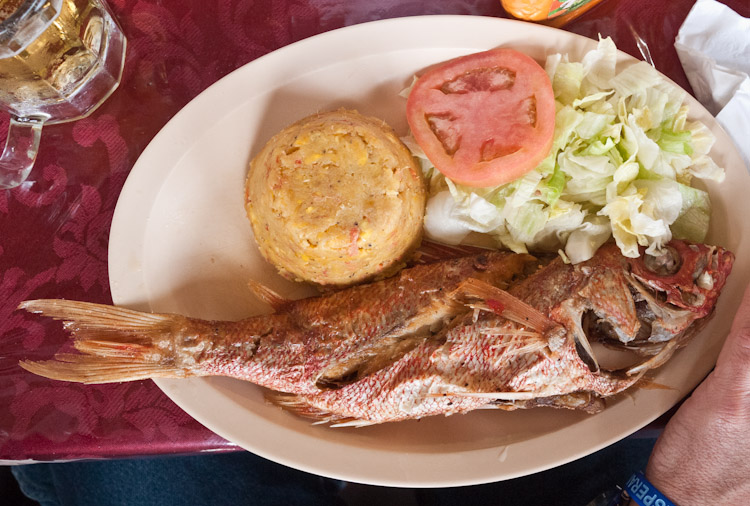 Alternate 19
My sister-in-law's chihuahua, Achÿ, in her bed. She is so small that my cat would probably attack her, mistaking her for a large rodent: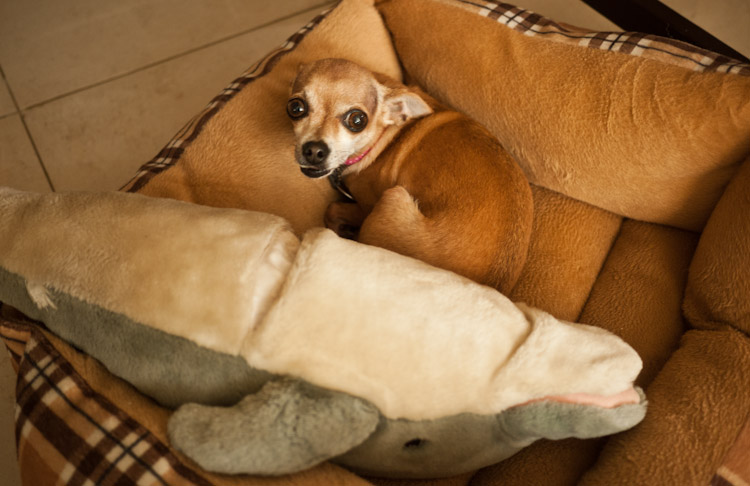 Alternate 20
My father-in-law keeps chickens in his garden, ensuring a steady supply of eggs and an early wake-up call every morning: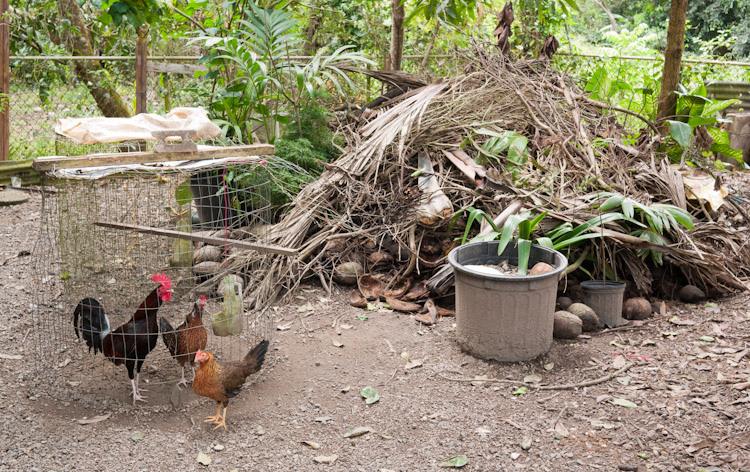 Alternate 21
The guard dog, Kila: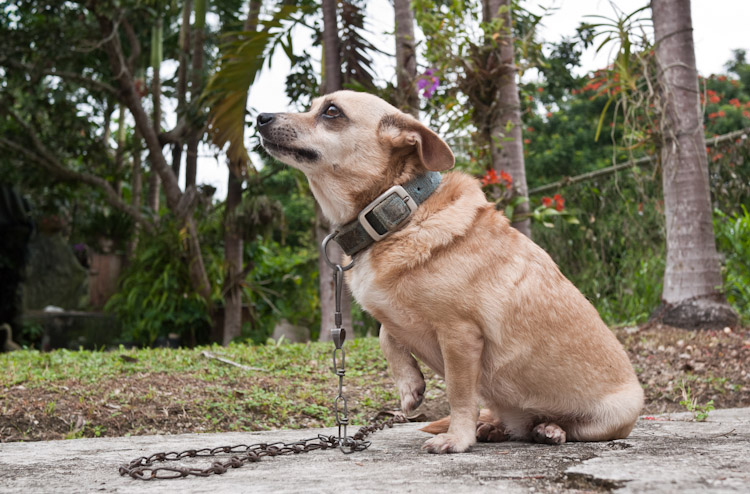 Alternate 22
January 5th was our last evening in Puerto Rico, and my wife's parents held a farewell get-together. My father-in-law is preparing chicharrones, basically deep-fried pork rinds but with a lot of meat attached. I should mention that my in-laws have a nice, big and modern kitchen, but sometimes my father-in-law likes to cook in this rustic manner in his back yard: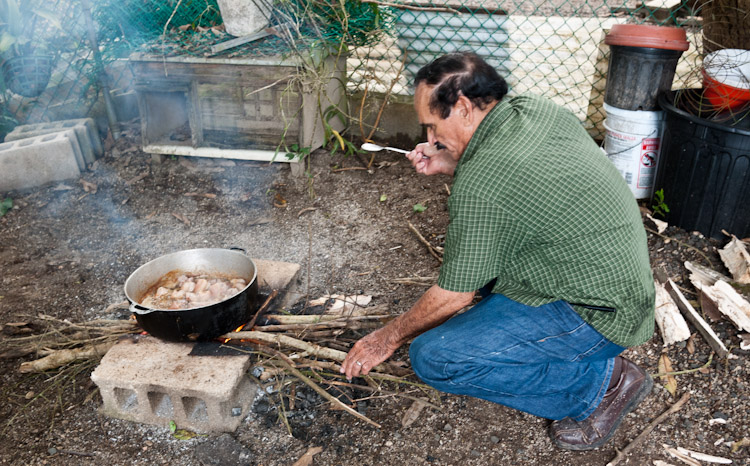 Alternate 23
The finished chicharrones. Not exactly a healthy food, but as an occasional treat (in my case for the first time in years) they are absolutely delicious: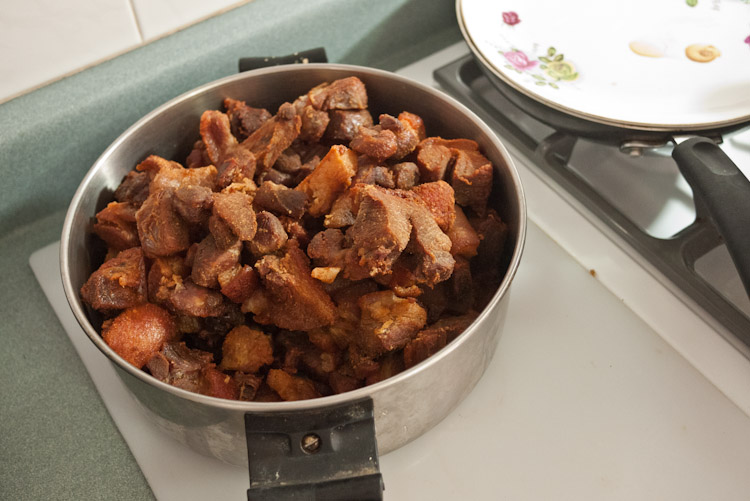 Alternate 24
Early morning dew on our old Volvo, which we have kept in Puerto Rico since we left the US in 1995. This way my wife does not have to rent a car when she goes there every Christmas. The car is now 27 years old. We don't know the mileage since the odometer stopped working some years ago. But the rest of the car is kept in good working order by my father-in-law: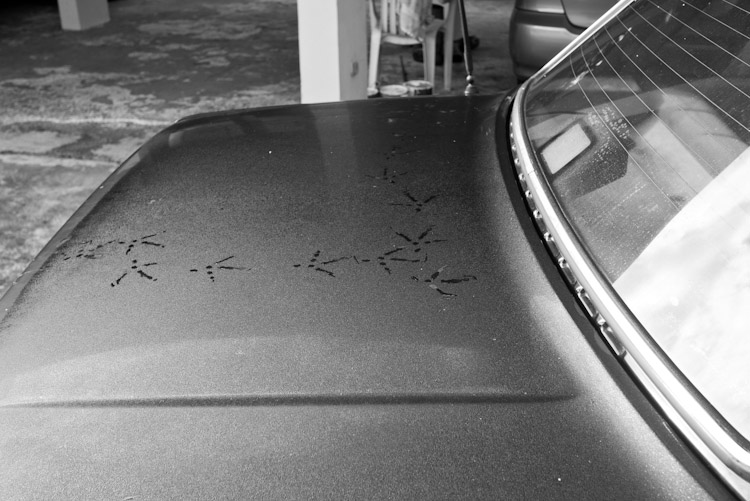 Alternate 25
One of my wife's many nephews with his girlfriend: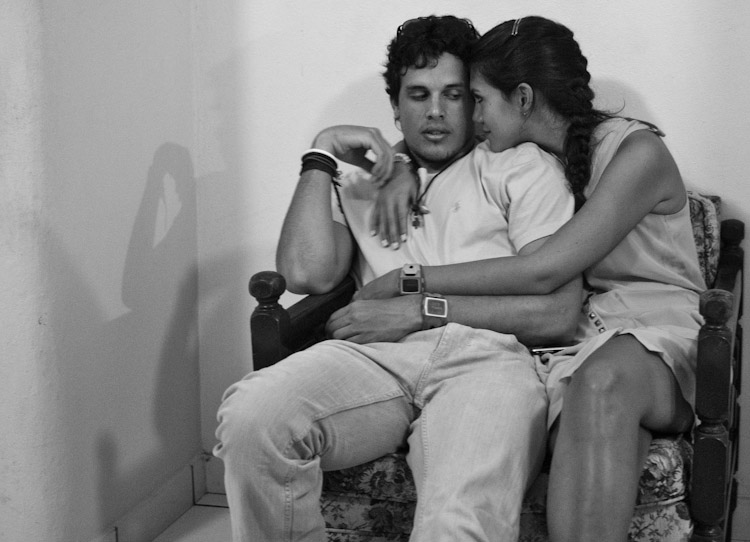 Alternate 26
Habibi in front of the Christmas tree: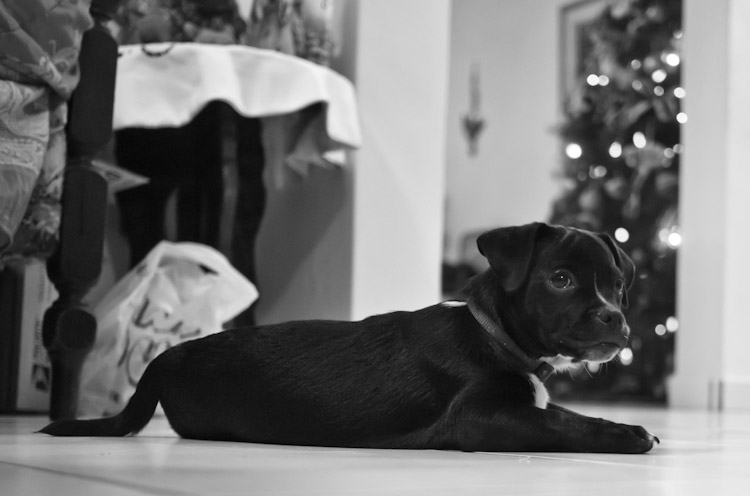 Alternate 27
The next morning one of my brothers-in-law drove us to the Luis Muñoz Marín International Airport, from where we flew to Philadelphia and then on to Madrid. Much to my delight, I found an Elliott Erwitt exhibition at the airport: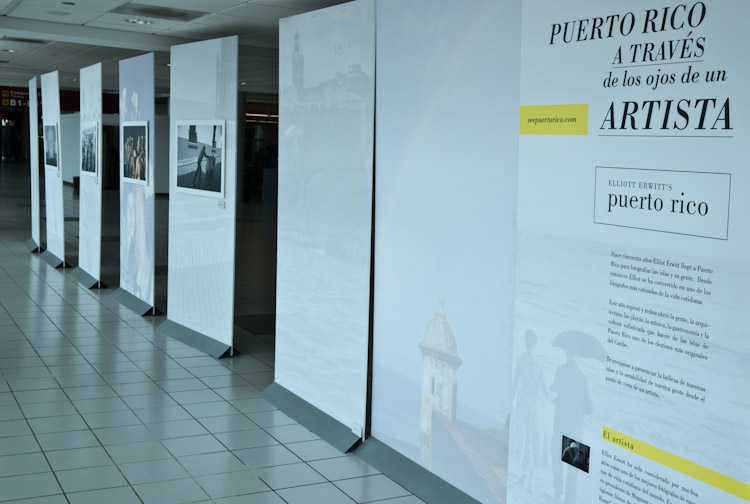 Alternate 28
This was my very last picture taken in Puerto Rico: