This week spring officially arrived, and the weather mostly cooperated.
Main
Typical Spanish scene. A couple takes a walk with an elderly member of the family. The way families stick together and look after each other is one of the most attractive aspects of Spanish society: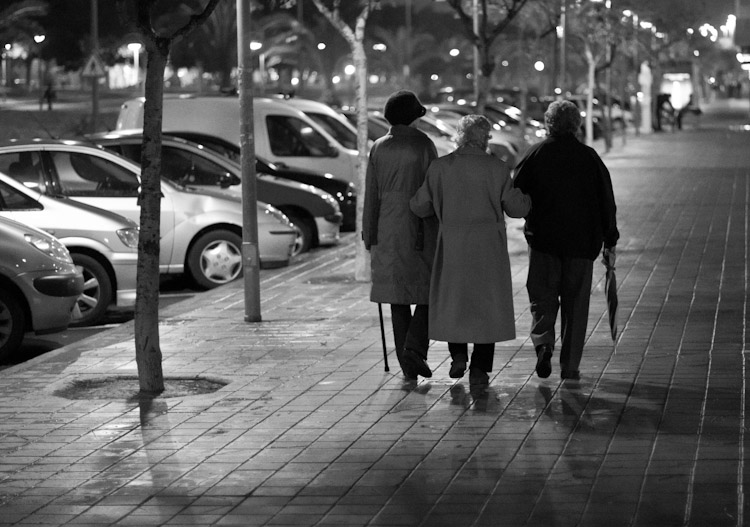 Alternates:
Alternate 1
Another typical scene from my neighbourhood. One apartment has a "for rent" sign, while the neighouring balcony still has the flag from celebrations of Spain's World Cup win last year: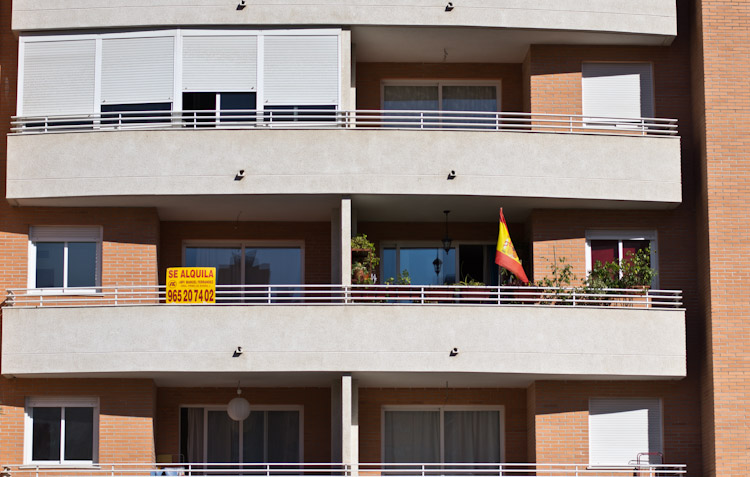 Alternate 2
Another typical scene, a lady and her dog having breakfast outside the bakery where I buy bread on weekends: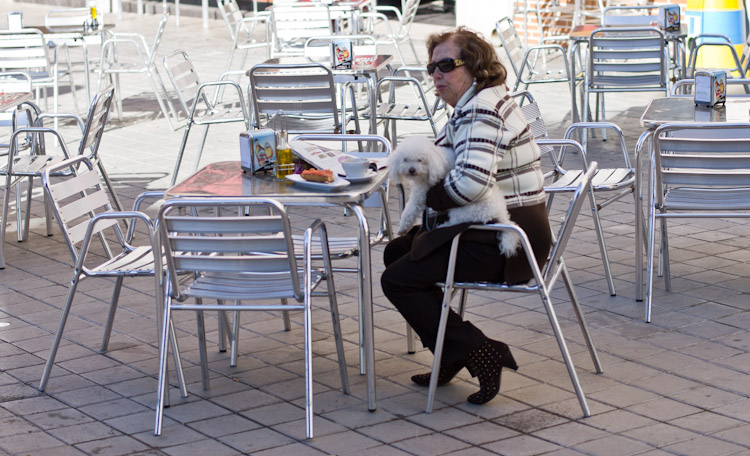 Alternate 3
We have two falcons nesting at our office, and this week they spent quite some time just outside our 5th floor windows: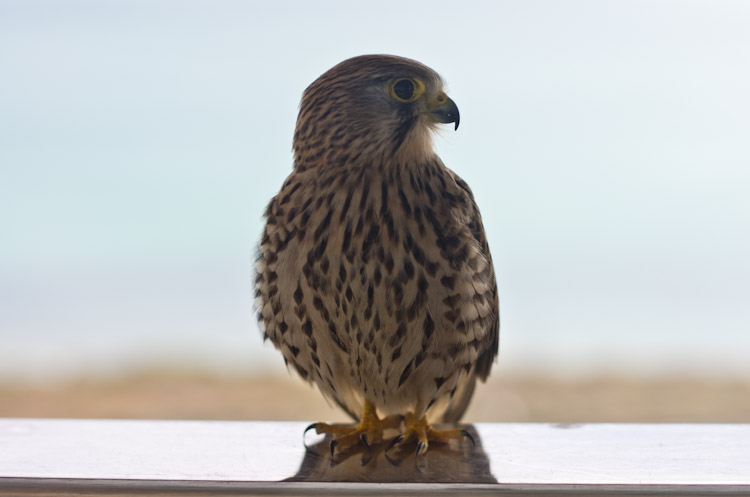 Alternate 4
Sunset over Alicante, seen from Castillo Santa Barbara one evening on my way home from work: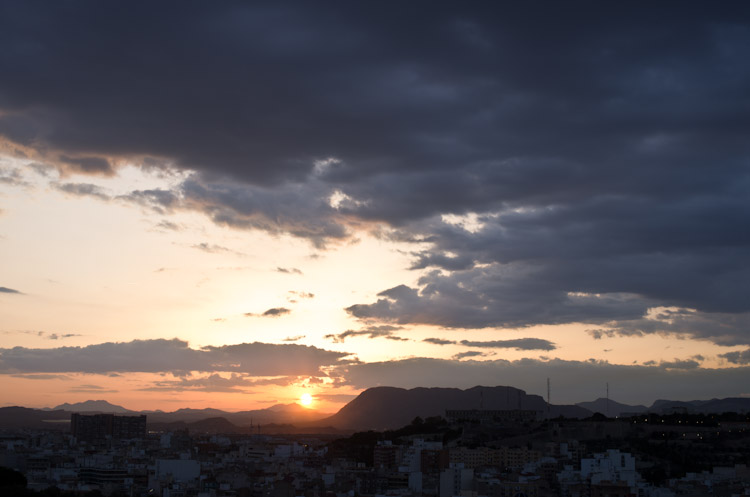 Saturday morning I woke up to a day of glorious sunshine, took my motorcycle and rode south towards Santa Pola. The next several pictures are from that outing.
Alternate 5
Just before you get to the town of Santa Pola, there is a large area of trails for hiking and mountain biking: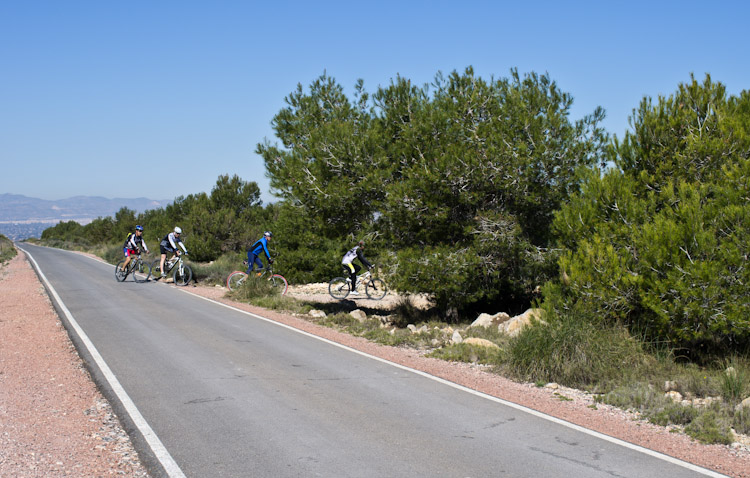 Alternate 6
This is Cabo (Cape) de Santa Pola and its lighthouse:

Alternate 7
There are some interesting abandoned farmhouses in the area:

Alternate 8
But the main reason people come to the lighthouse is to enjoy views like this. This image is looking north towards Alicante: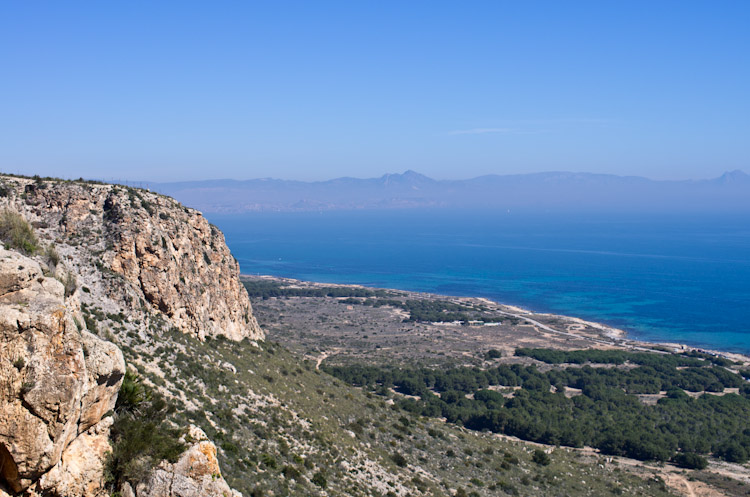 Alternate 9
And this is the view the other way, looking towards the island of Tabarca: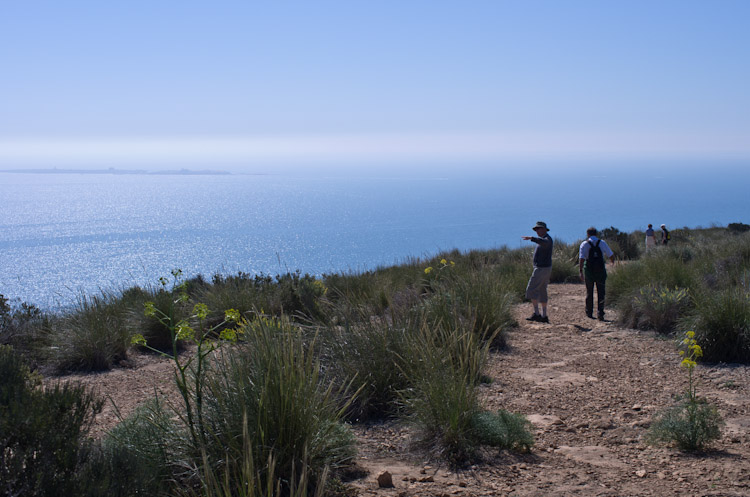 Alternate 10
I continued to the centre of Santa Pola and the fishing harbour: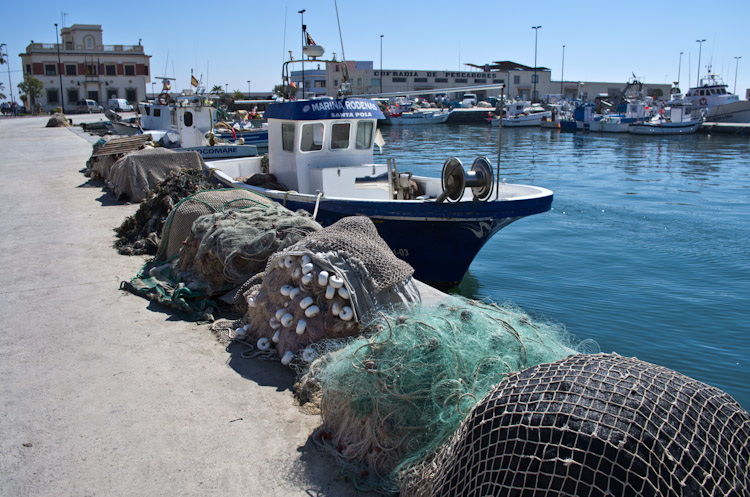 Alternate 11
Where there are fish, there are seagulls: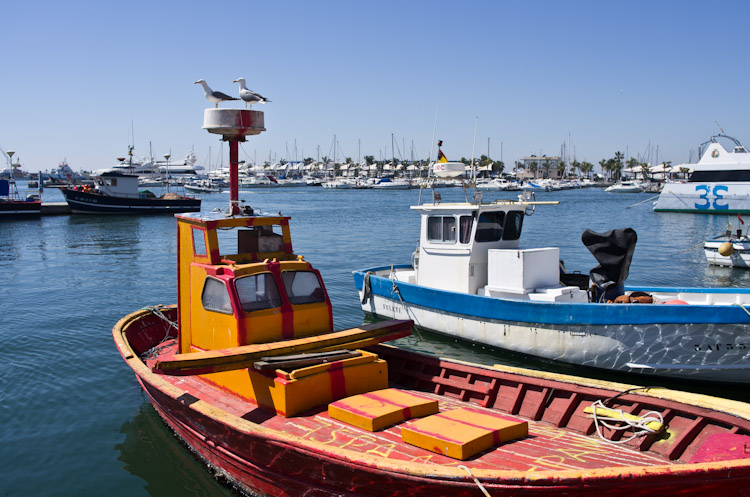 The last image is something completely different. It is a rare thing for me–as lens test.
Alternate 12
I got a new macro lens this week, and tested it on my wife's Three King statuettes. What you see here is the full frame. The entire face is about 4 cm wide, and the eye about 5 mm. The lens is a Pentax 35mm f2.8 Limited, shot at its maximum aperture: