If there is a common theme in this week's pictures, it must be cycling, although going out at night also features a bit.
Main
One evening we went out to celebrate a Lithuanian friend's birthday, at a German restaurant in the old city. This is the chef taking a break: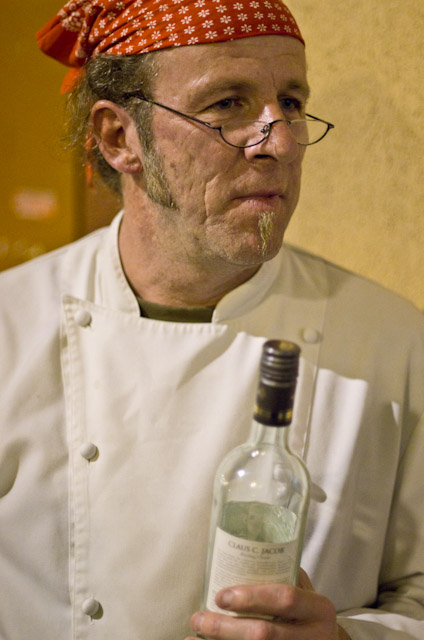 Alternates:
Alternate 1
Afterwards we went looking for a place where we could have a drink. The streets were crowded with a number of others who had the same idea: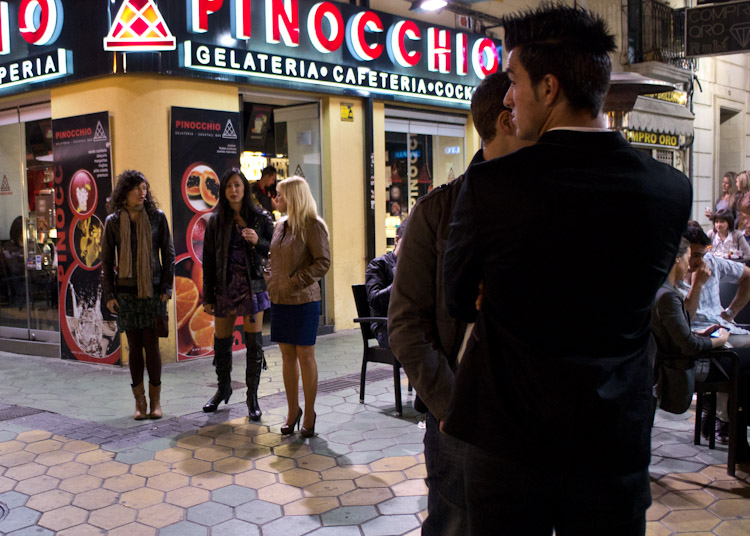 Alternate 2
Love flourishes in such environments: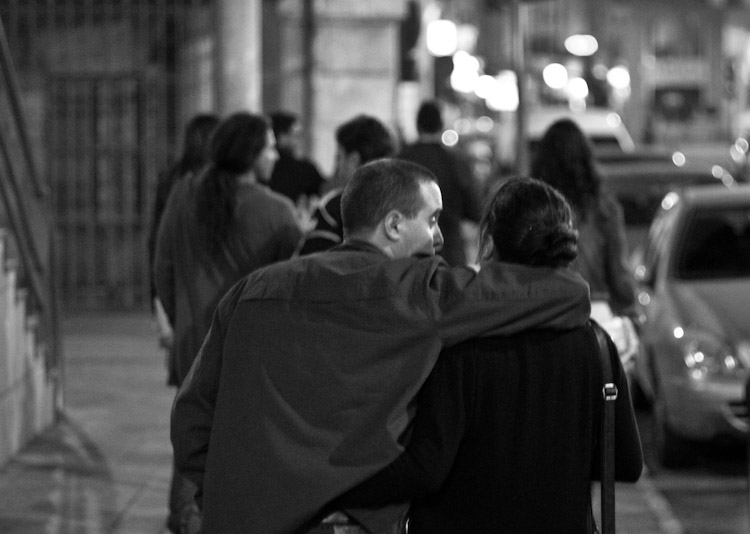 Alternate 3
My table companions: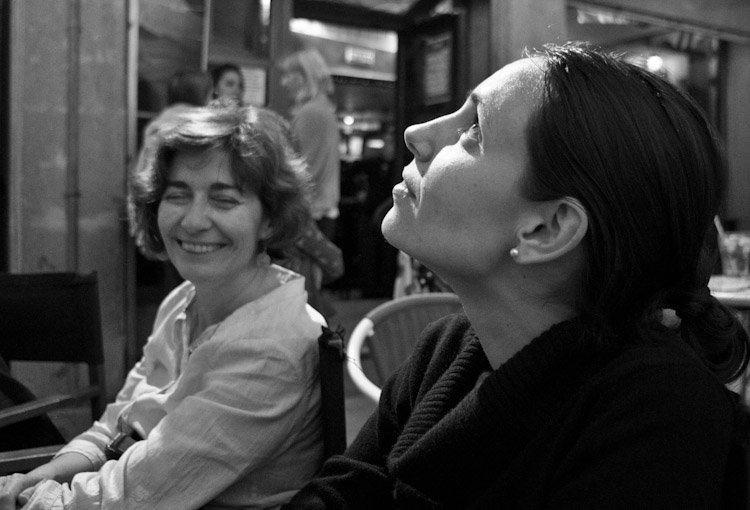 Alternate 4
A feature of Spanish life is that children are included in nightly outings as a matter of course. This picture was taken after midnight: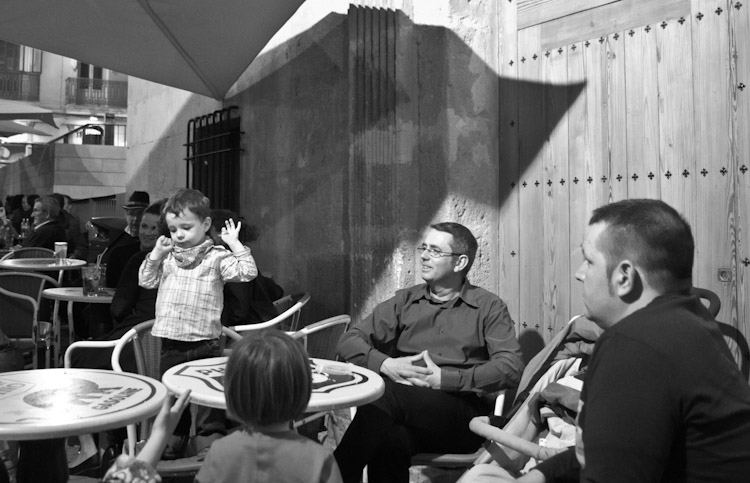 Alternate 5
Nightly conversation: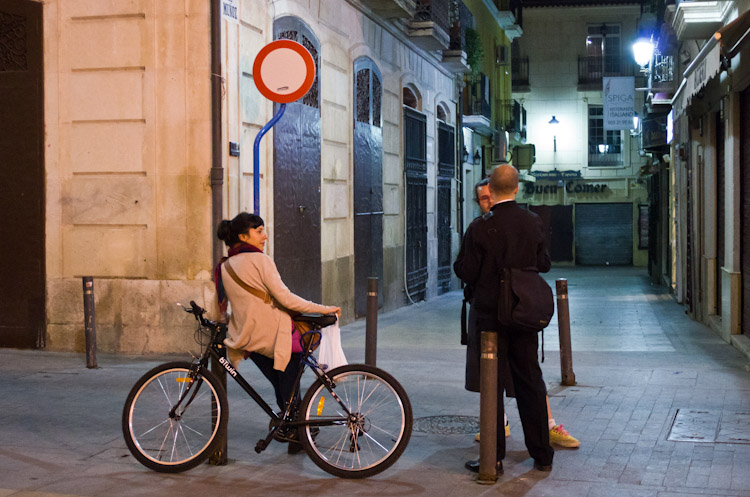 Sunday I decided to check out the Ciclovía. Every Sunday morning (until 1.30 pm) the major seaside thoroughfare is closed to motorized traffic, creating a 3-4 km long playground for cyclists, rollerskaters and just about anybody else. The idea is not to cater to people like me who are already avid cyclists, but rather to get people who do not normally ride a bike to saddle up.
Alternate 6
Lady and the tramp: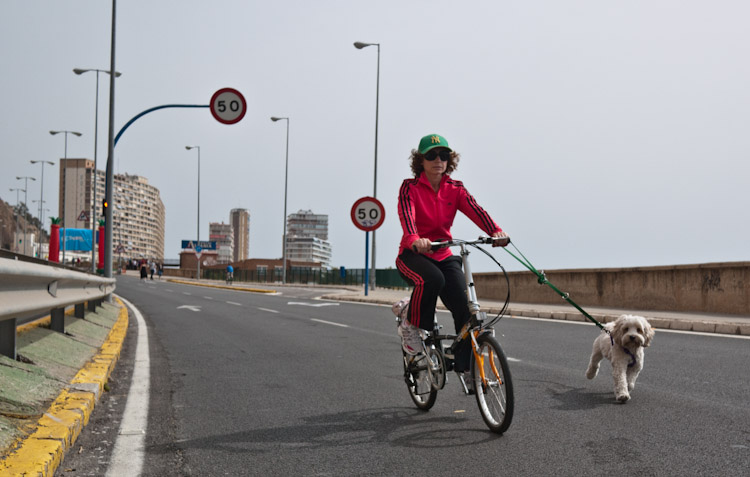 Alternate 7
The promenade at Postiguet beach was very crowded, so this man did the smart thing with his little doggie: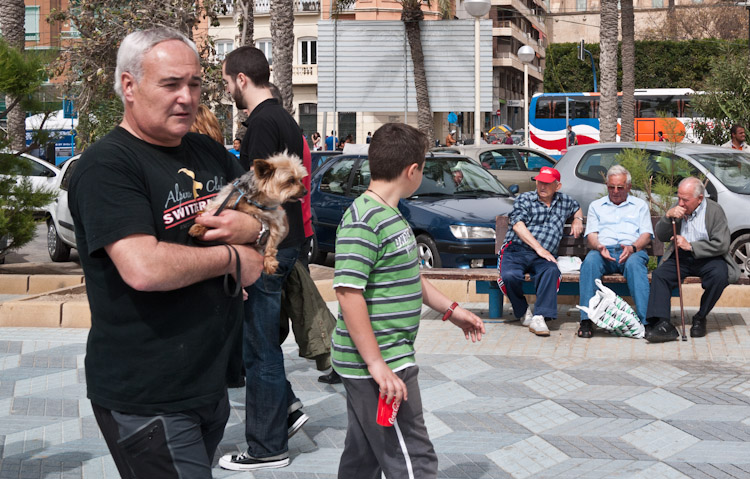 Alternate 8
Card game: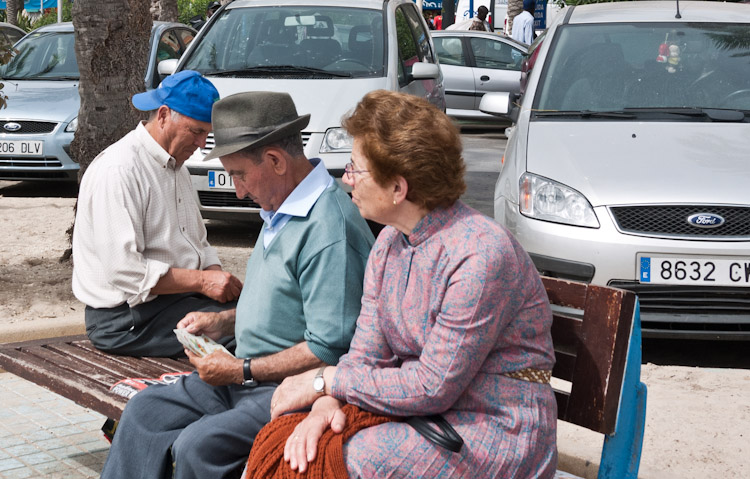 Alternate 9
Playa de Postiguet is usually the most crowded beach in Alicante because it is the one closest to the centre: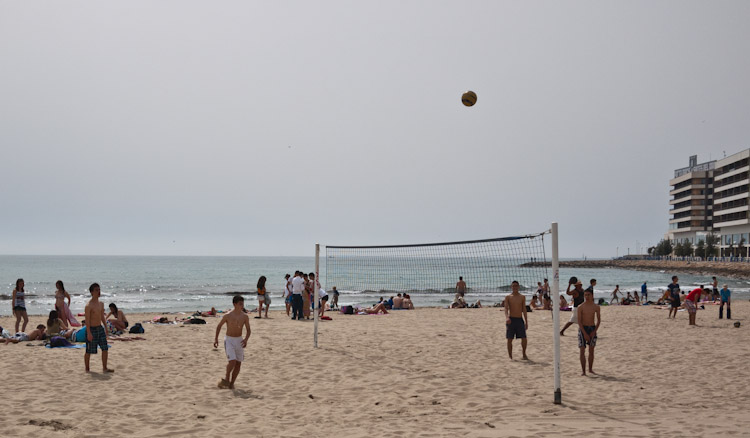 Alternate 10
The African vendors of fake Prada bags and the like are looking concerned down the promenade, ready to disappear: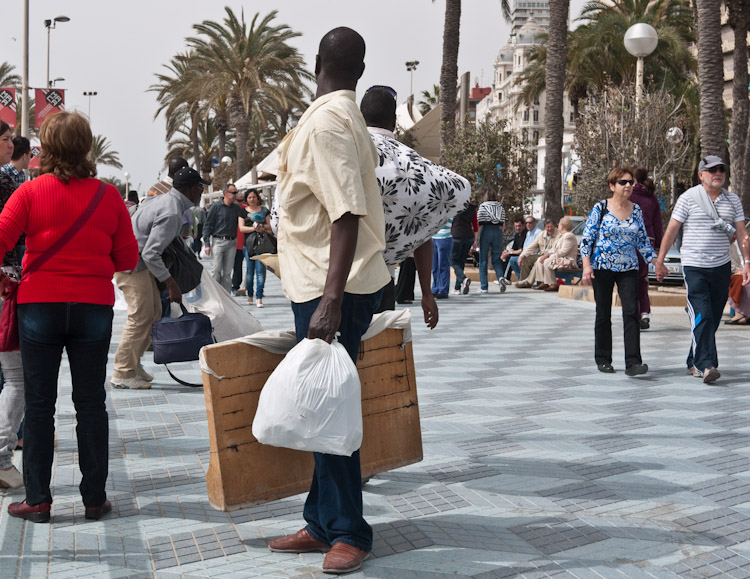 Alternate 11
This is why. Less than one minute after the cops have passed, the goods will again be spread on the ground. This is why the police is after them–they do disturb the traffic on the promenade by taking up half its width with their wares: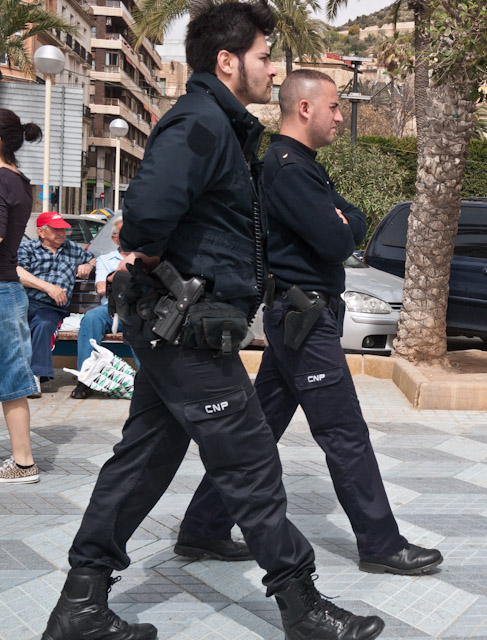 Alternate 12
More doggie social life: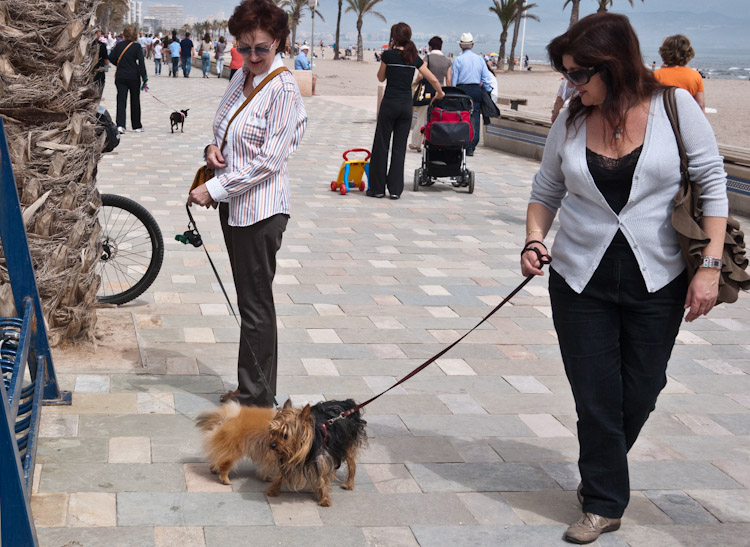 Alternate 13
After hanging around the centre, I got back on my bike and cycled up to El Campello, about 15 km north. This is a popular place among the locals and among Northern Europeans. I sat down for a beer at my favourite Dutch bar: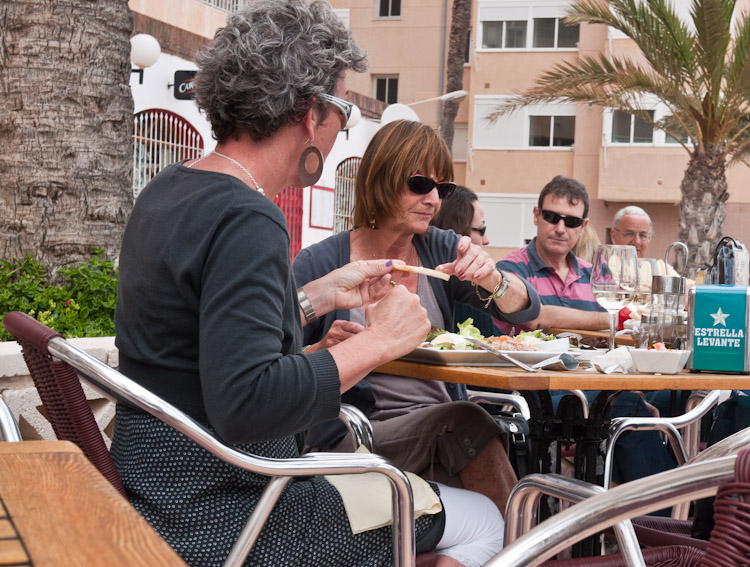 Alternate 14
One of the attractions is that they serve Dutch bitterballen (and yes, the waitresses speak better Dutch than Spanish):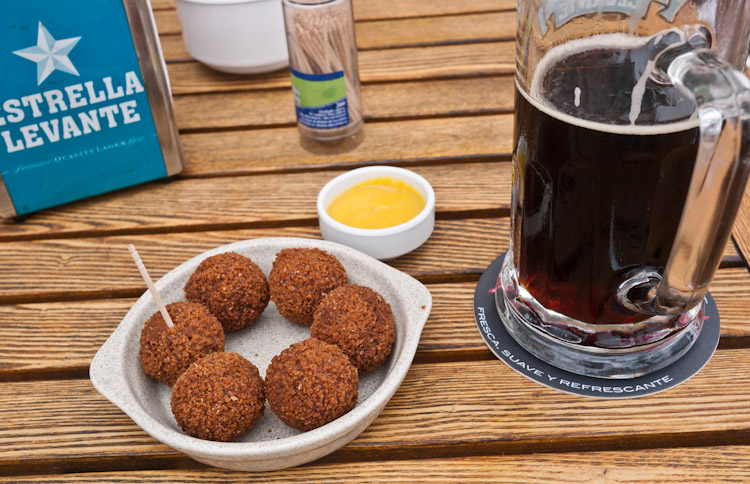 Then a couple of evening pictures from my neighbourhood.
Alternate 15
This boy has been sent to buy something at our local Chinese greengrocer, who also carries many other essentials, including beer, and is open late 7 days a week: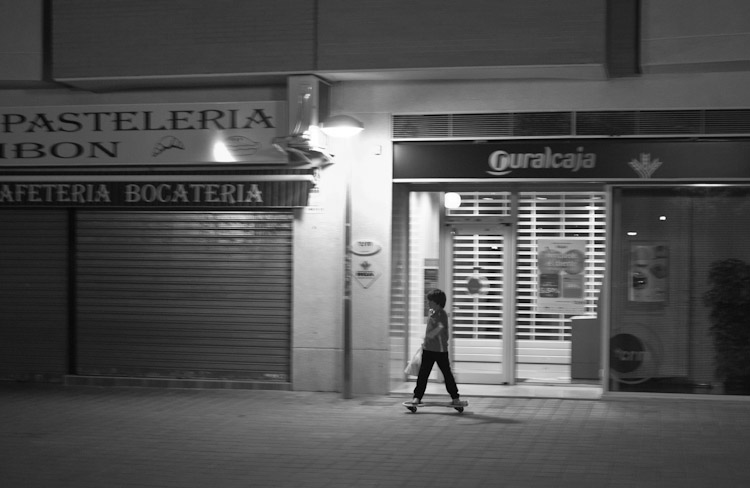 Alternate 16
A heated discussion about football outside the 4 Estaciones bar: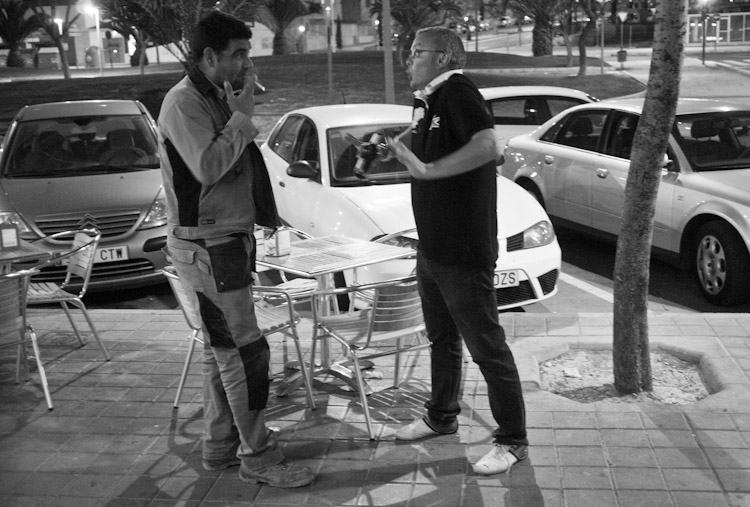 Finally, three pictures from a bicycle ride on Saturday to Santa Pola, about 33-34 km each way. This was not training, but rather a trip to enjoy the weather and take pictures. I did get pretty dehydrated in the heat, but it was worth it.
Alternate 17
On the beach in the suburb of Urbanova, a love declaration. The text says: How beautiful it is to look at the sea by the full moon…but it is even more beautiful to look at it together with you. A cut above the regular graffiti: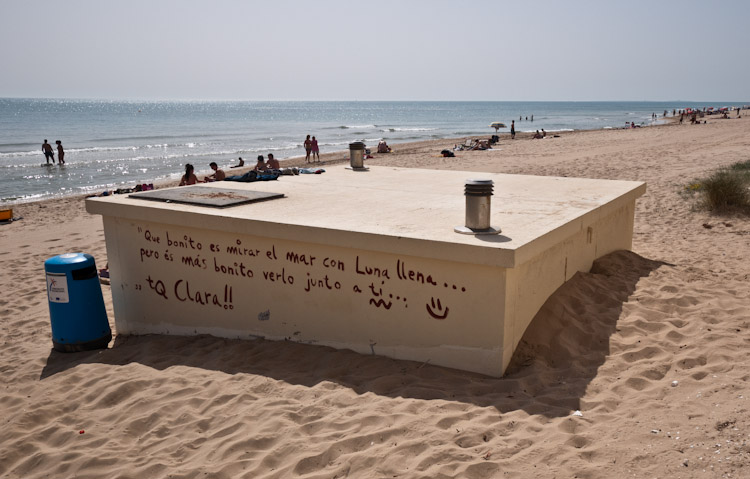 Alternate 18
A small roadside chapel in the middle of nowhere. The sign proclaims that it was erected by the people of Santa Pola in 1946: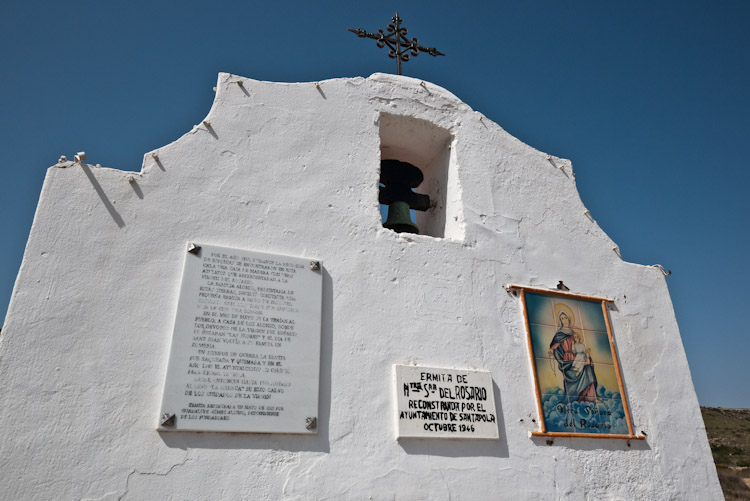 Alternate 19
Finally I arrive at my destination, Santa Pola harbour: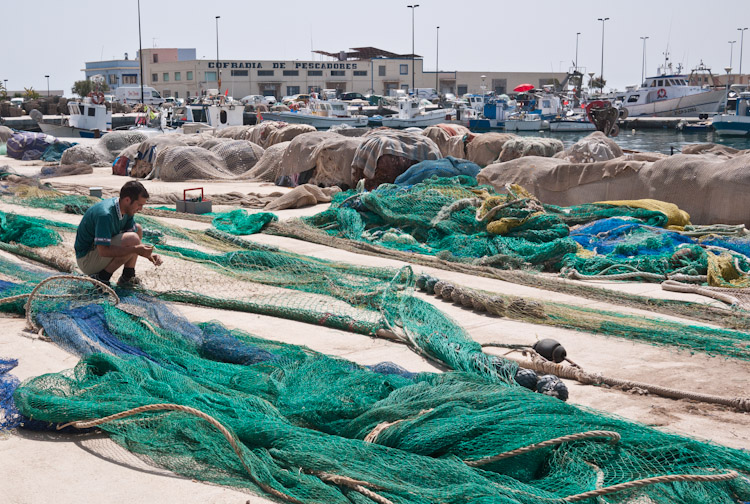 More pictures from the bike ride are here.