It was a week where the best things happened during the weekends. Not that work was particularly bad this week, but let's face it: cycling around the province of Alicante, taking pictures, and enjoying long, leisurely meals with friends in beautiful surroundings beats the office any time.
24_1
One of my bicycle rides this week took me along this road, between Busot and Jijona: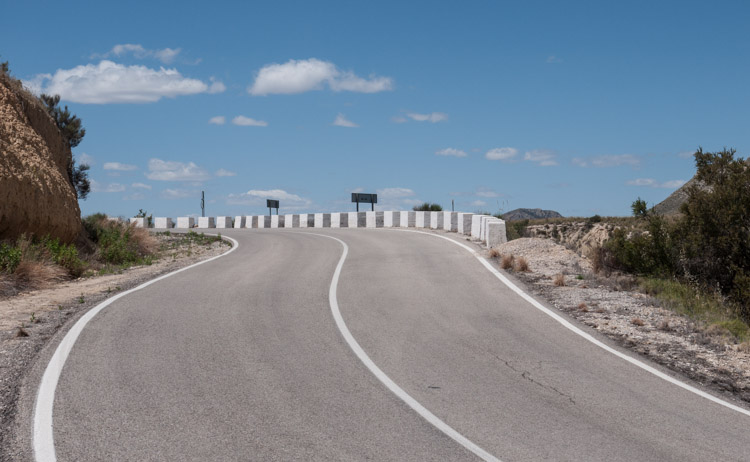 24_2
Just before Jijona, there is a small obelisk at the edge of the road. I assume it is a memorial to a traffic accident victim, a common practice here in Spain: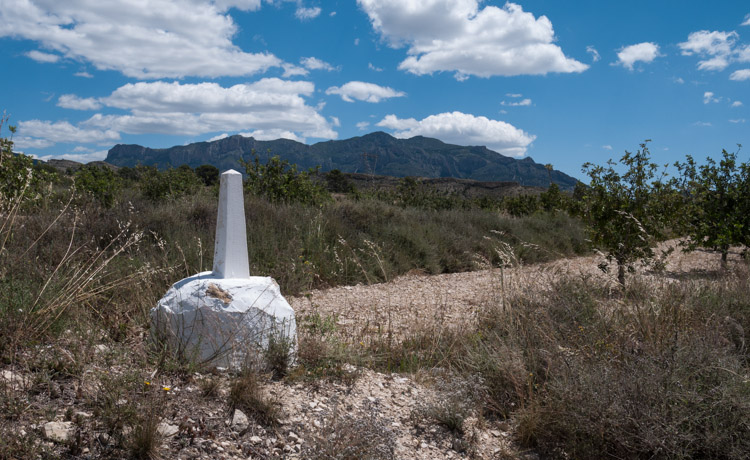 24_3
Jijona on a Sunday is a really sleepy town: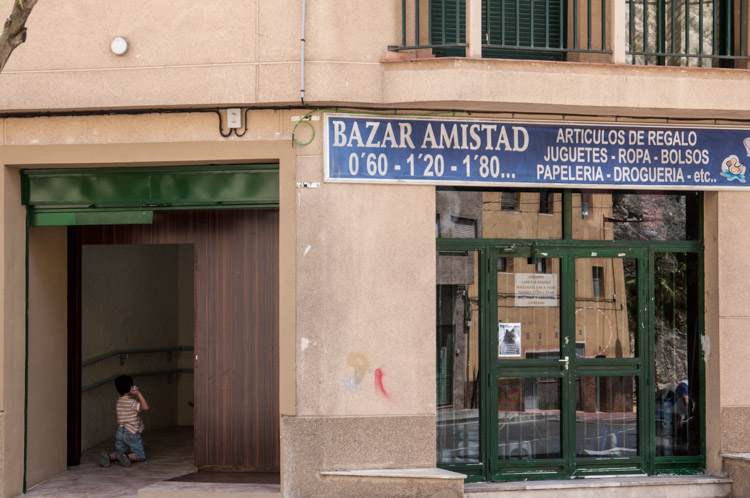 24_4
We were invited to a birthday party of the guy in this picture. The cheesecake with strawberries in the foreground is one of my wife's star creations: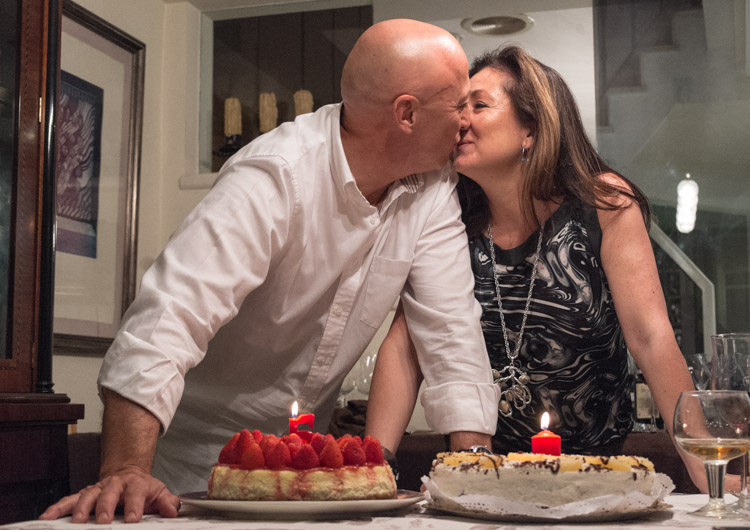 24_5
The weather is nice now, and during the day the beaches are full. But in late afternoon or early evening, they are almost empty: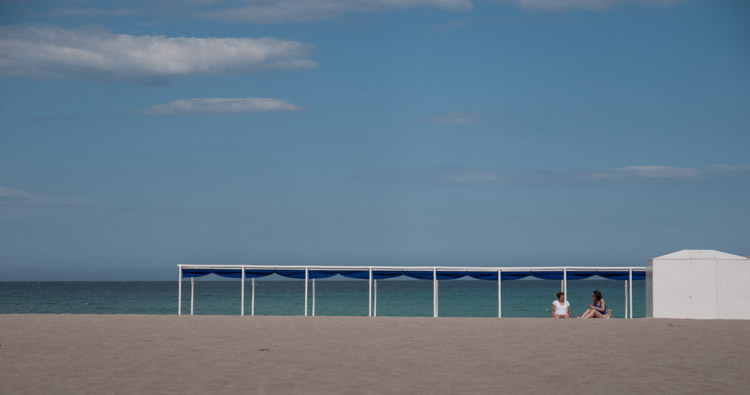 24_6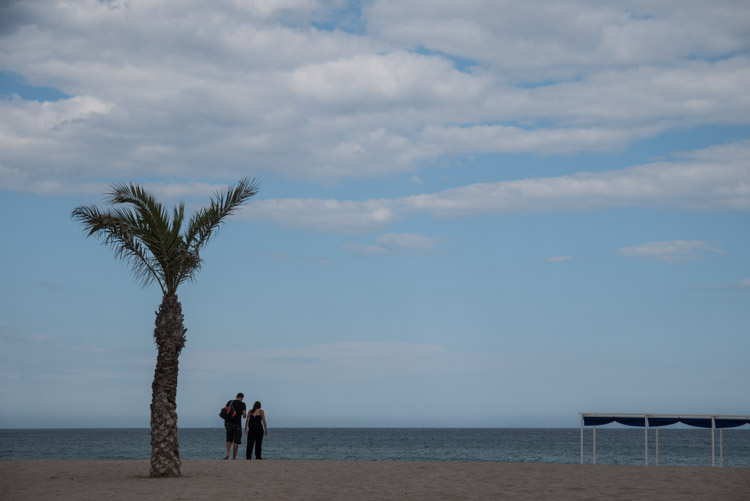 24_7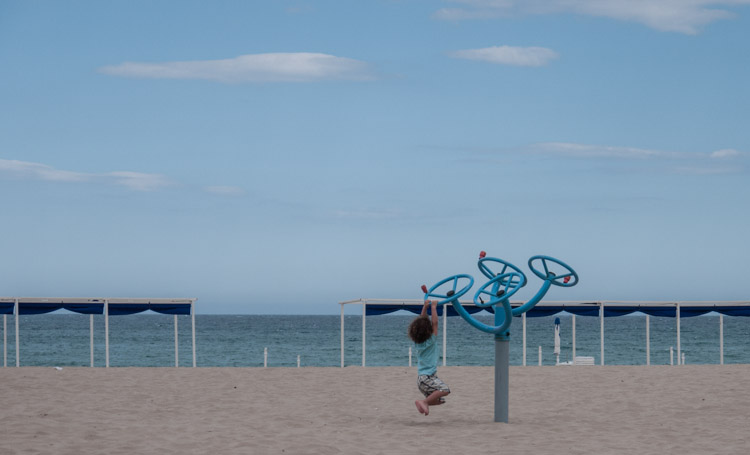 24_8
Bottle recycling container near the gym I go to. Someone thought they might as well recycle the beer hat too: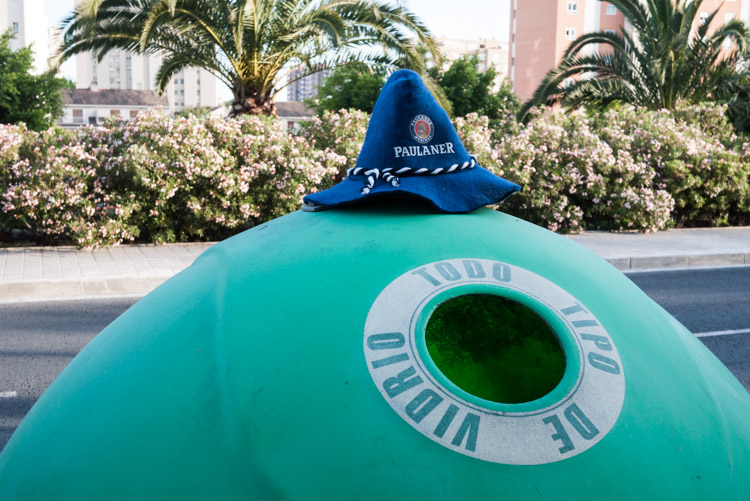 24_9
My kind of shopping, my kind of shop, conveniently located in the centre of Alicante, on my way home from work: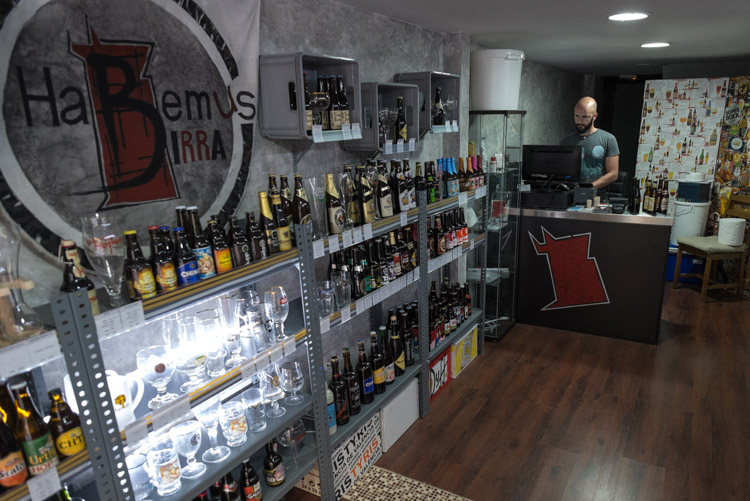 Then, on Saturday, our good friends Carmen and Hilarión, had invited us to have lunch at their country house outside Almoradí. The remaining images are from that wonderful day.
24_10
This is the overall setting–the house is set among orange and lemon trees: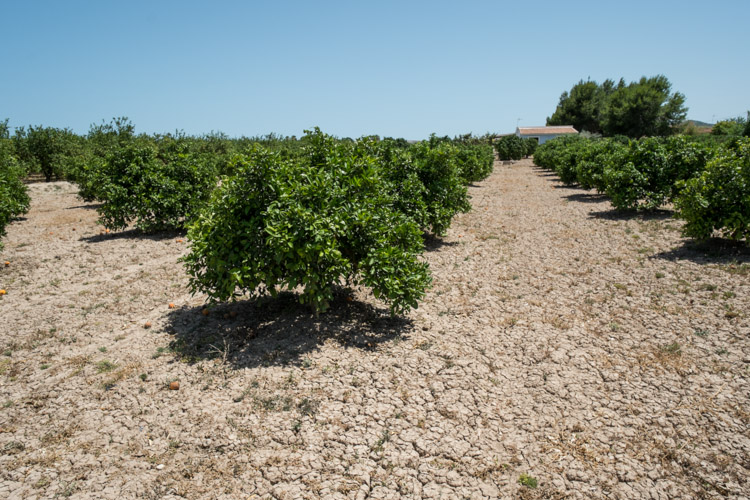 24_11
Hilarión, the Master of the Paella: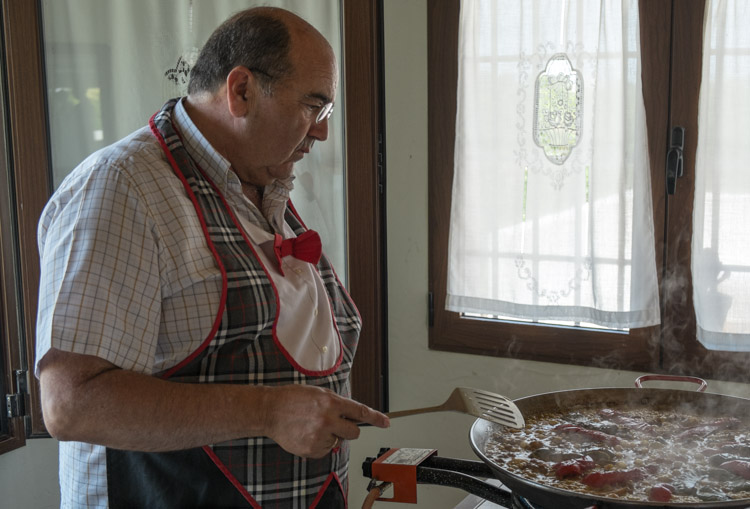 24_12
The work of the master: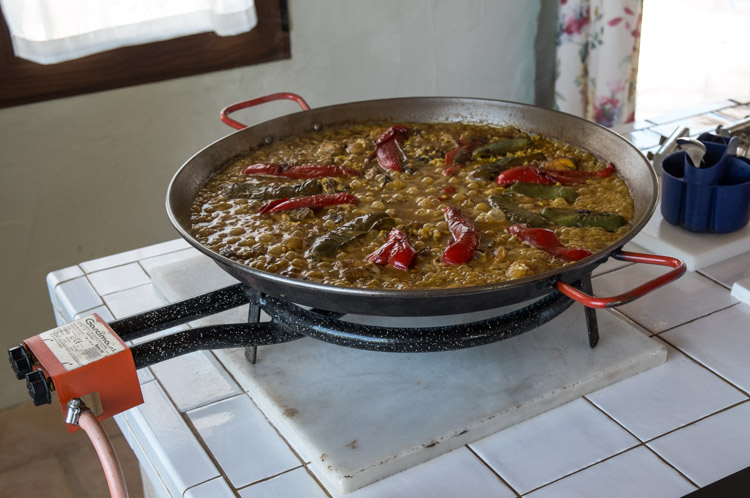 24_13
Carmen and Hilarión are in the wine business, so their serving table is an old wine barrel: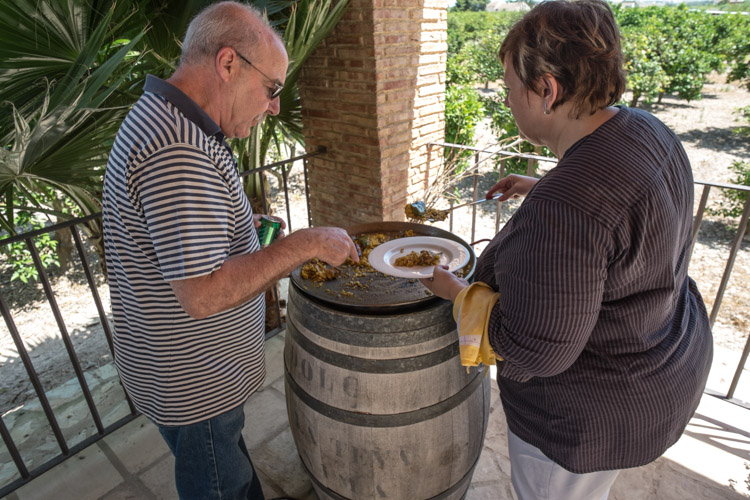 24_14
Carmen: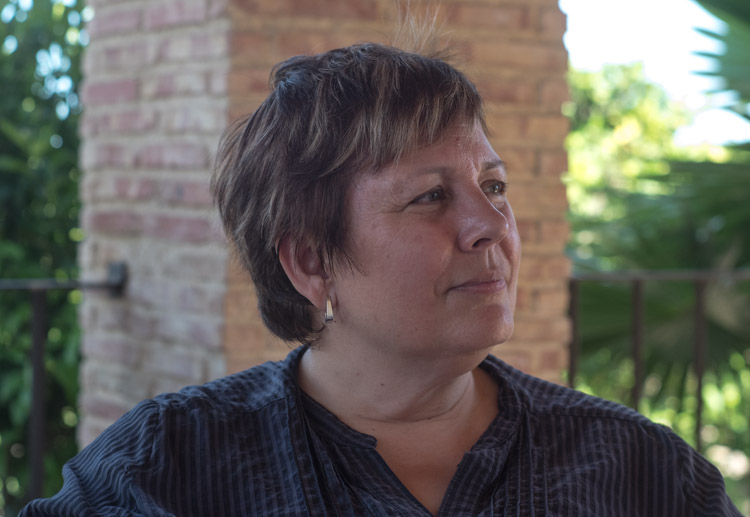 24_15
My colleague Javier with his son Ivo. Ivo was curious about the big yellow thing: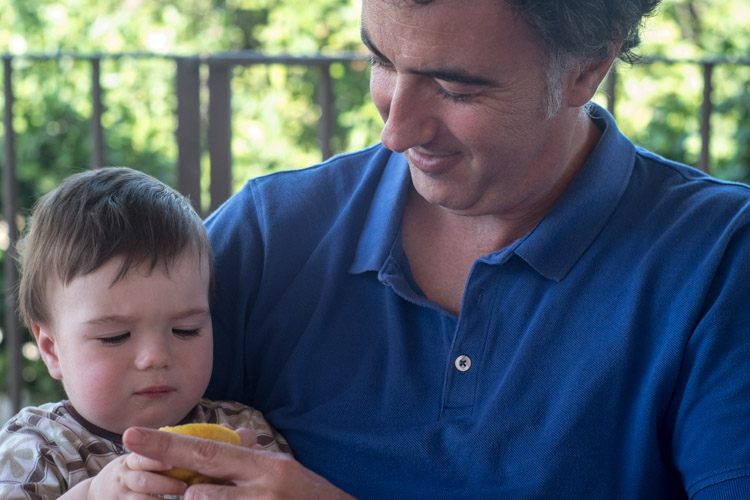 24_16
The taste test did not turn out favourably: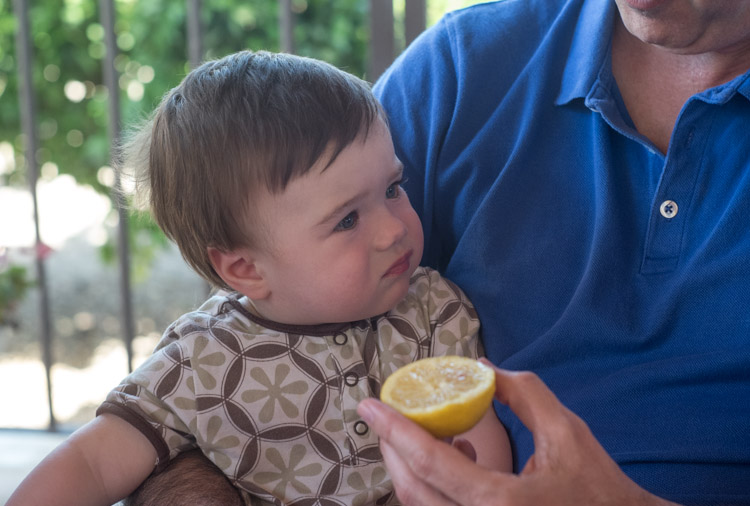 24_17
After several hours of food and wine, it was time to go home…but not quite yet, because Hilarión wanted to make us an evening snack, a tortilla de patatas: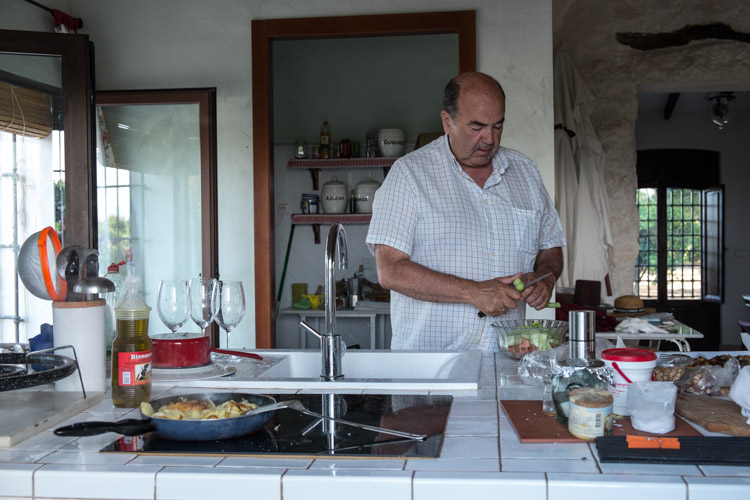 24_18
And so this was our evening snack. First, a salad made of ingredients bought at the Almoradí outdoor market that morning: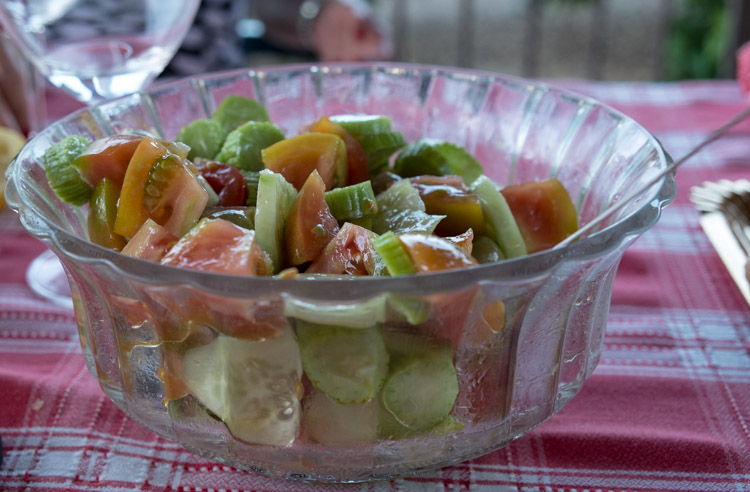 24_19
Then Hilarión's tortilla and chorizo and embutidos from the local butcher to finish a perfect day in the countryside: