Spring is now firmly in place in Alicante. Spring here is roughly equivalent in terms of temperatures to summer in Northern Europe, and the weather is reliably sunny. But one day last week, it did rain out at sea just north of us, providing a spectacular sky for me without actually getting me wet.
Main
Rain clouds and rainbow over the Mediterranean, seen from Muchavista beach: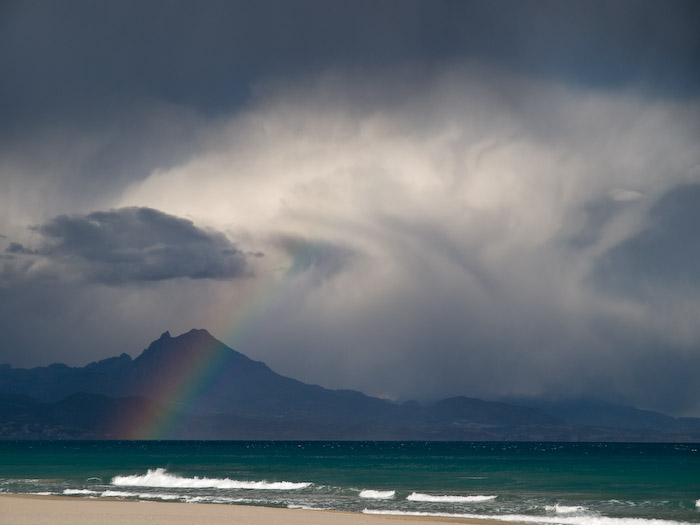 The alternates:
Alternate 1
The prospect of rain (which did not materialize) did not stop this intrepid family from enjoying the beach: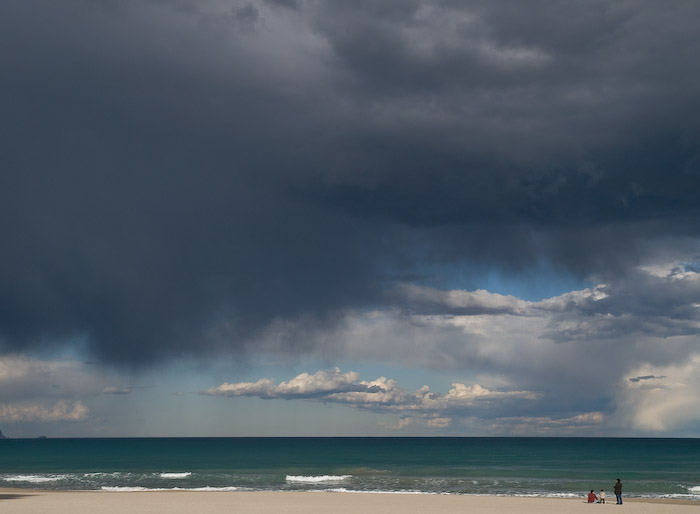 Alternate 2
The next day, I was downtown and passed this sand sculptor on Postiguet beach. There are quite a few of them around. Like the buskers, their objective is to make money. They make the sculpture in the morning and spend the day sitting around it, chatting with people, and collecting coins: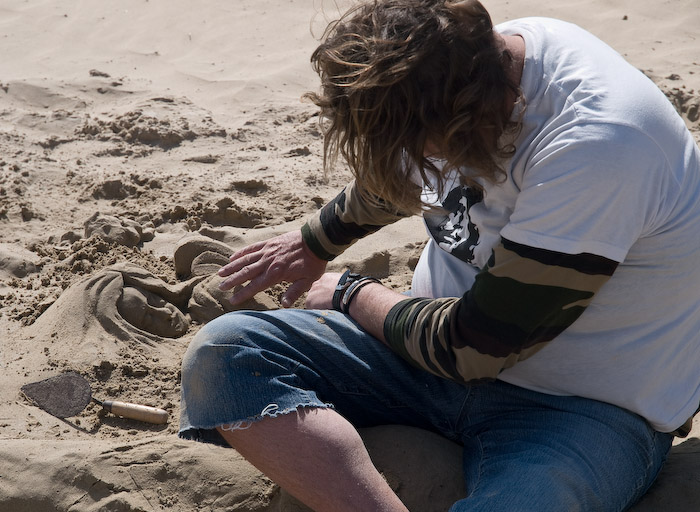 Alternate 3
Another image from the centre of Alicante. I was having a pint and saw this toddler, who found everything incredibly interesting: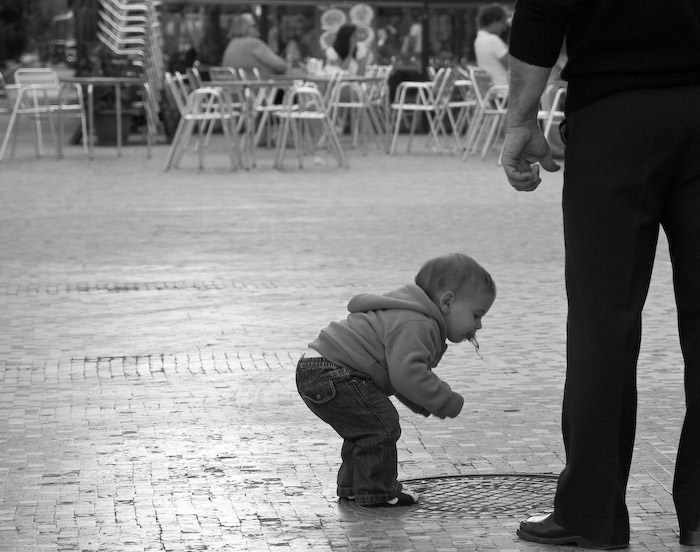 The rest of the alternates were taken during a bicycle ride along the beach promenade. We live a few km north of Alicante, and when we do these bike rides, we have a choice of going north towards El Campello, or south towards Playa San Juan and the city. The total length of the promenade is 7-8 km, and we live more or less at the midpoint. This time, we went towards the city.
Alternate 4
Of course, one reason for taking these bike rides is that there are enjoyable sights along the way: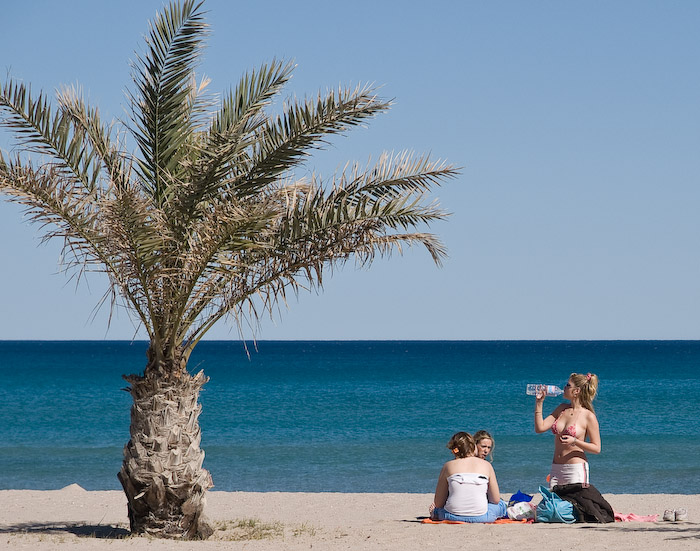 Alternate 5
Should thirst strike, help is never far away: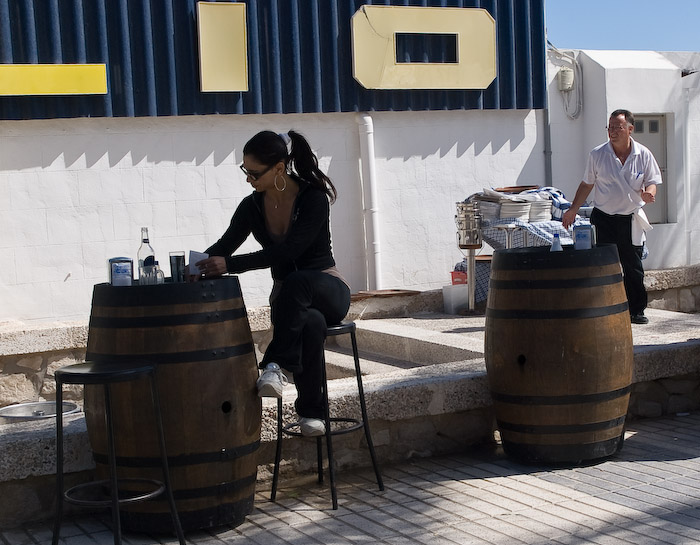 Alternate 6
Not all sights are equally attractive: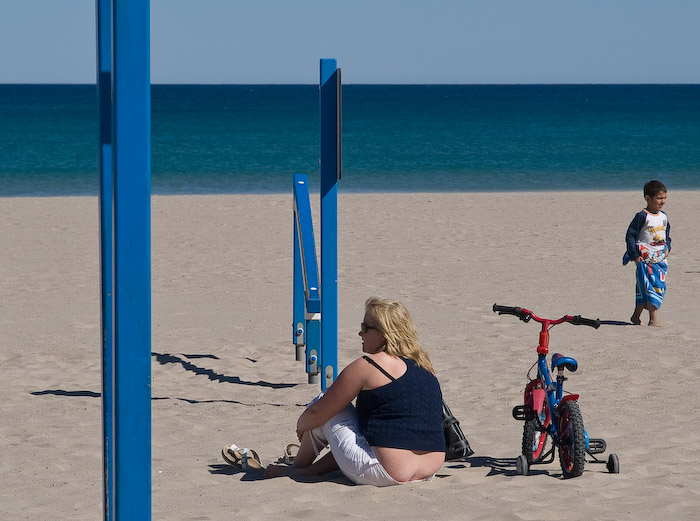 Alternate 7
We then met another sand sculptor, a nice man with whom we chatted for a while. He told us he was from Andalucia but had been doing this in Alicante for several years: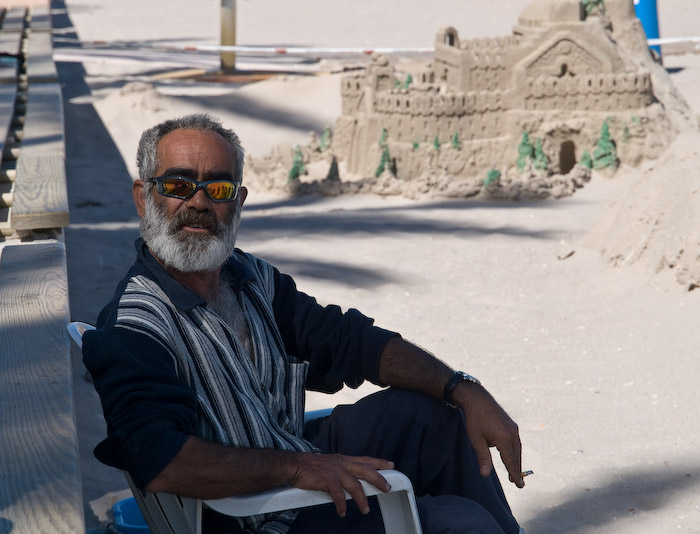 Alternate 8
His dog was resting peacefully next to the sculpture. The dog had been abandoned as a puppy and the man had adopted him some years ago. They are now inseparable: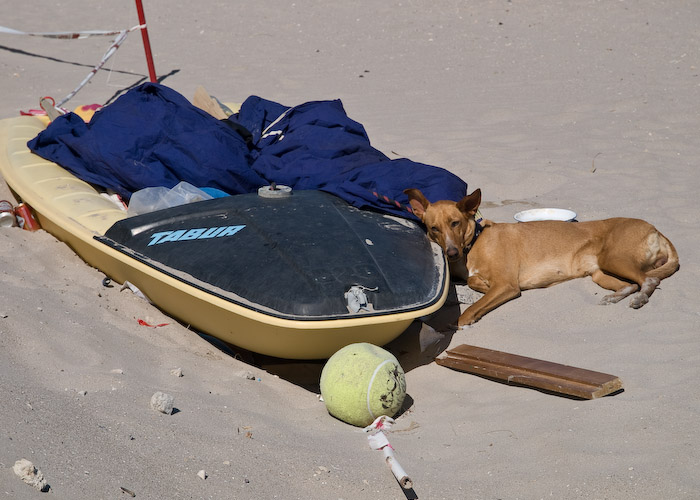 Alternate 9
The dog is very obedient. When called, he joined us and wanted to explore my camera: