The second week of December means that the holiday season is well and truly underway, although it was a normal, and actually quite busy, week at work for me. Still, in my free time I had some nice light. I did cycle every day, but unusually for these weekly blogs, there is not a single cycling picture this week.
50_1
The previous week I had been at the Plaza del Ayuntamiento to look at the giant nativity scene being installed. This week I went down to have a look in the evening, when the huge figures would be illuminated. As soon as I parked the car, I pointed my camera at the beautiful post-sunset sky over Alicante harbour: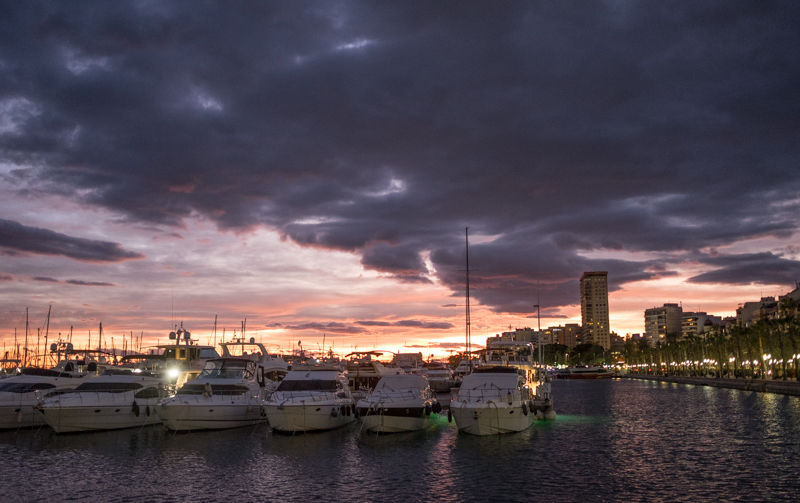 50_2
The statues were indeed impressive in the evening light, and many people were there to look at them: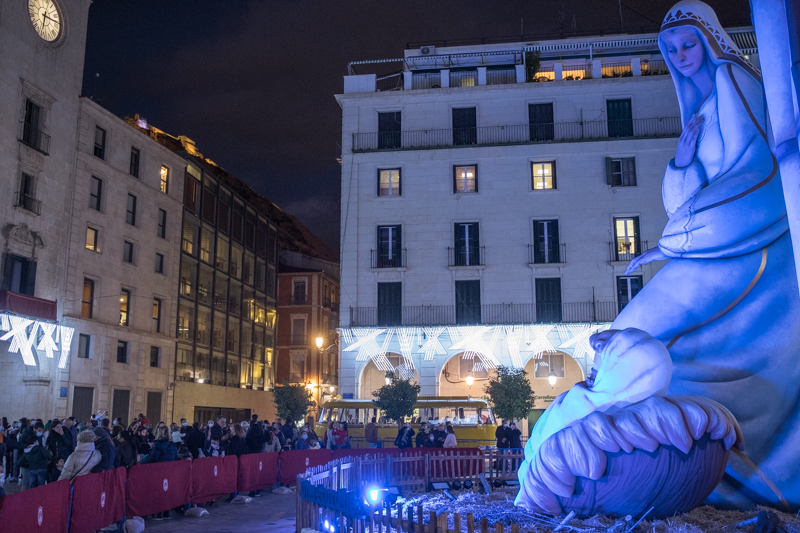 50_3
The colours changed every 10 seconds or so: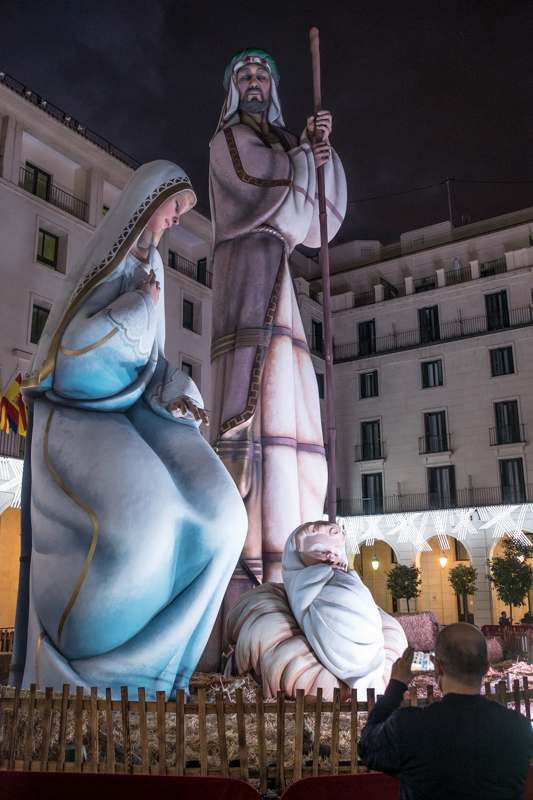 50_4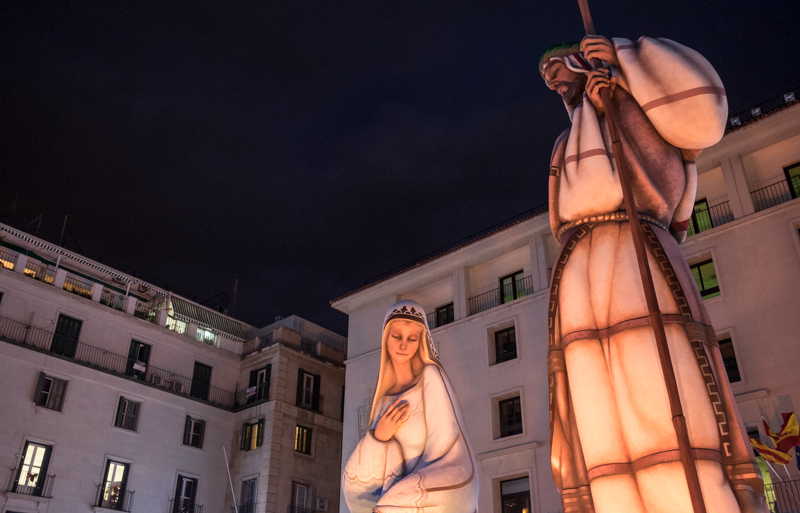 50_5
Some very impressed (and a bit scared, even) little spectators: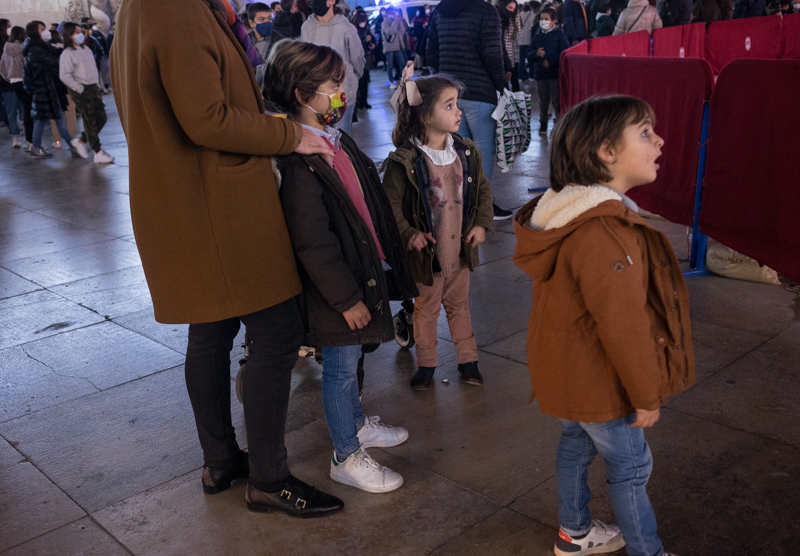 50_6
Behind all this, the Alicante town hall, also nicely decorated: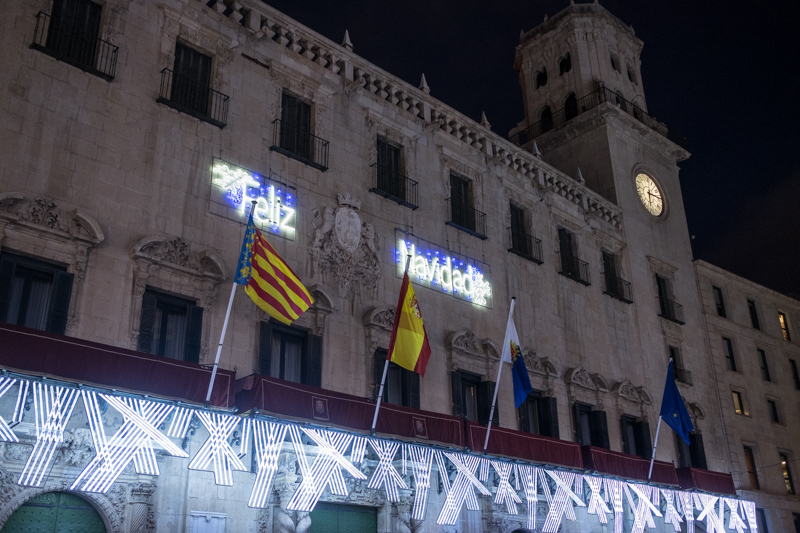 50_7
Calle Rafael Altamira, the street connecting Plaza del Ayuntamiento to Alicante's main shopping street; the city government very much hopes that people will come to the centre to look at the statues, and then go this way to spend some money: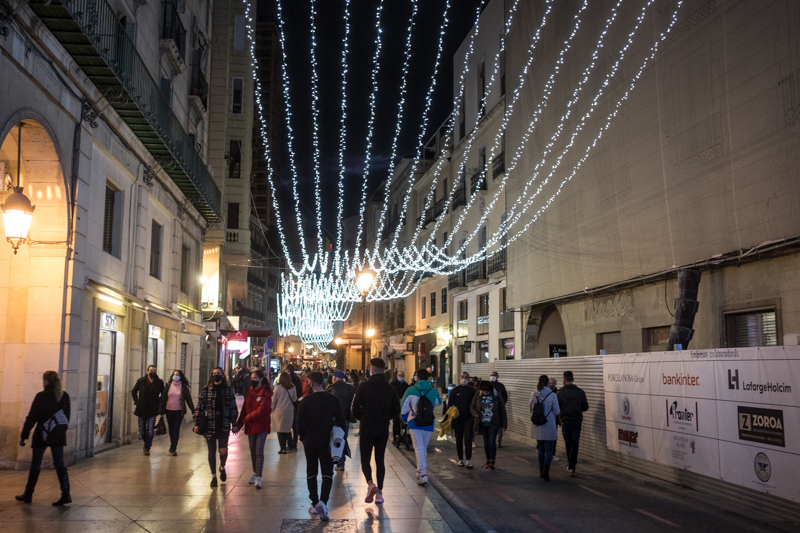 50_8
Later in the week, I stopped at Plaza Seneca on my way home from work. It is a square in a residential neighbourhood, not posh at all to put it mildly but not slummy either; a real mixed city neighbourhood. I like the area for various reasons, not least because the Eastern European and Chinese grocery stores are there, and I like my Polish goodies and the kimchi and other Asian goodies I buy from the Chinese store. This time, I noticed an addition to the street furniture on the square: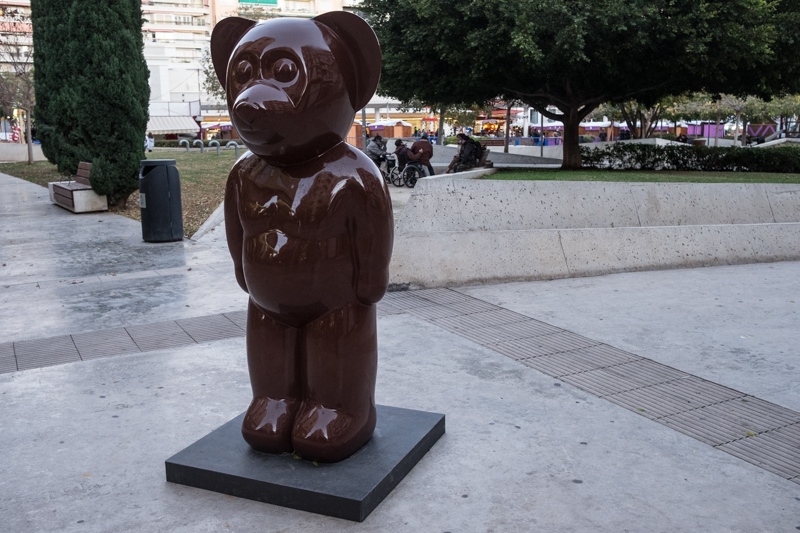 50_9
Despite the pandemic, the Christmas market on the square was on. Being an outdoor activity, it is relatively safe, especially when everyone is wearing masks: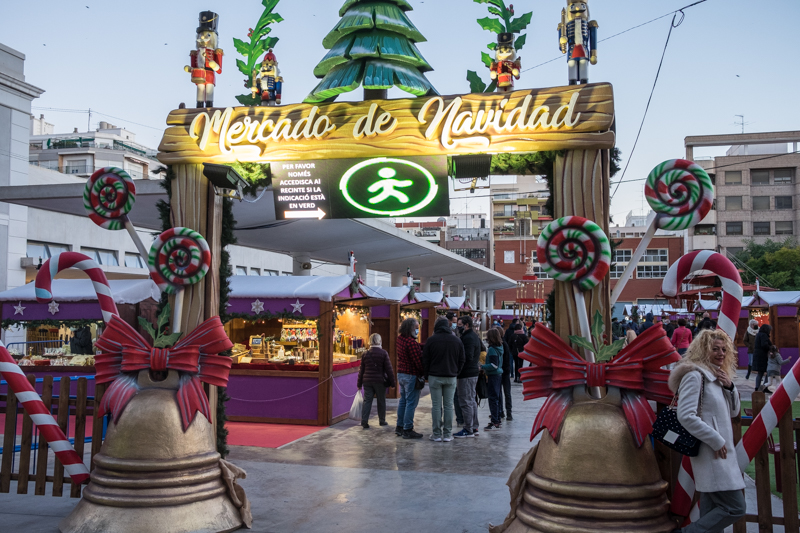 50_10
The market is mainly for children, or maybe really for the parents: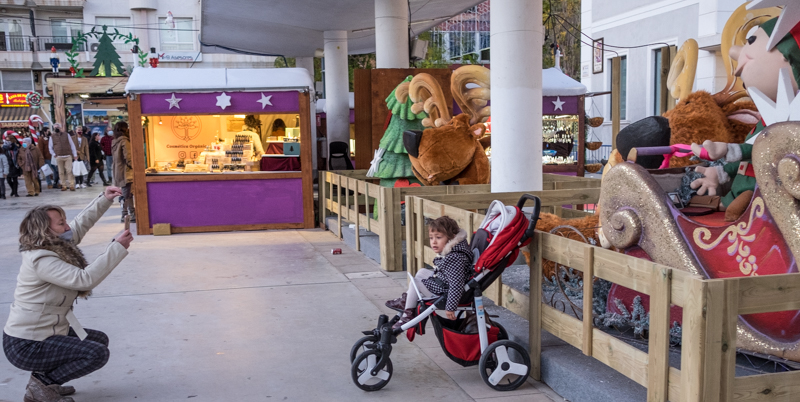 50_11
It is not that cold in Alicante, between 15 and 20C, but that is cold for a chihuahua: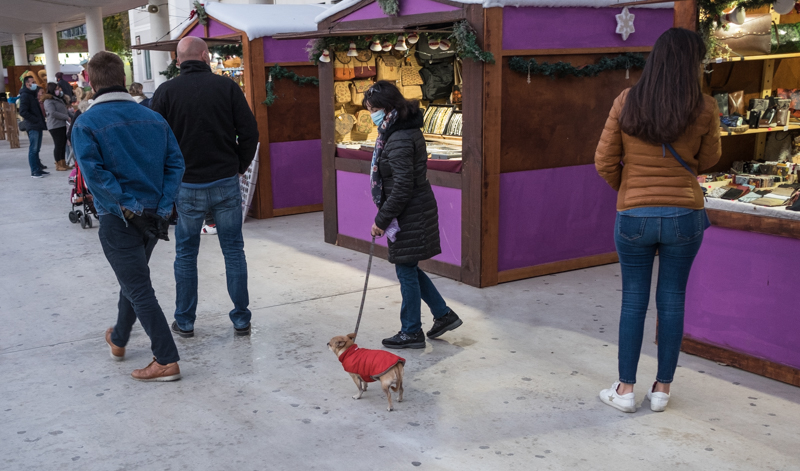 50_12
We said goodbye to another colleague this week. Andrew has been seconded to us for the past 3 or 4 year from the UK Intellectual Property Office, but now it was time for him to return to Wales (the UKIPO is based in Newport, next to Cardiff). So we raised a glass to him on Zoom. Andrew is in the lower left corner: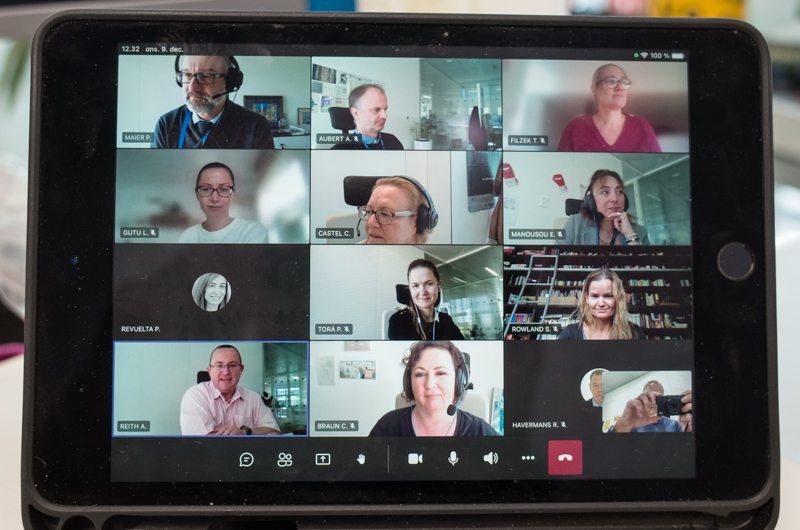 50_13
Andrew's office is close to mine, so I took advantage of the opportunity to take a picture that I had been thinking of for some time. Andrew's son was born a couple of years ago, he uses a photo of him as the screen background on his laptop. I like the parallelism in this image: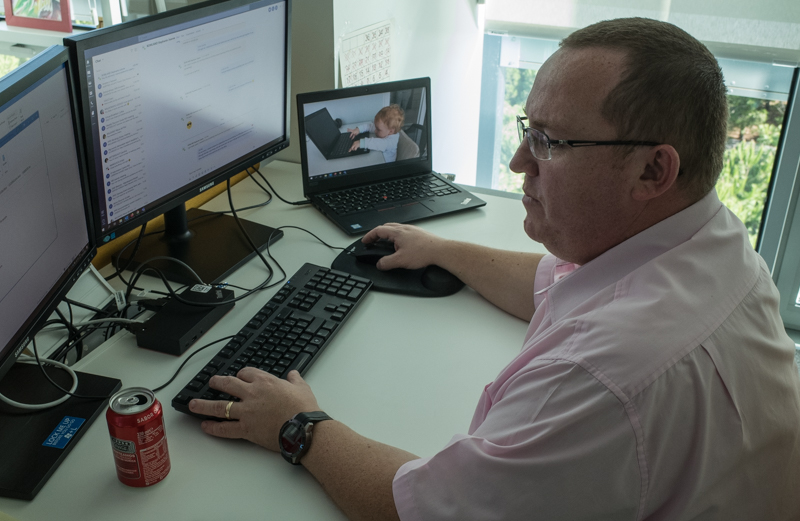 50_14
At home, I continued to light the Danish advent light every evening: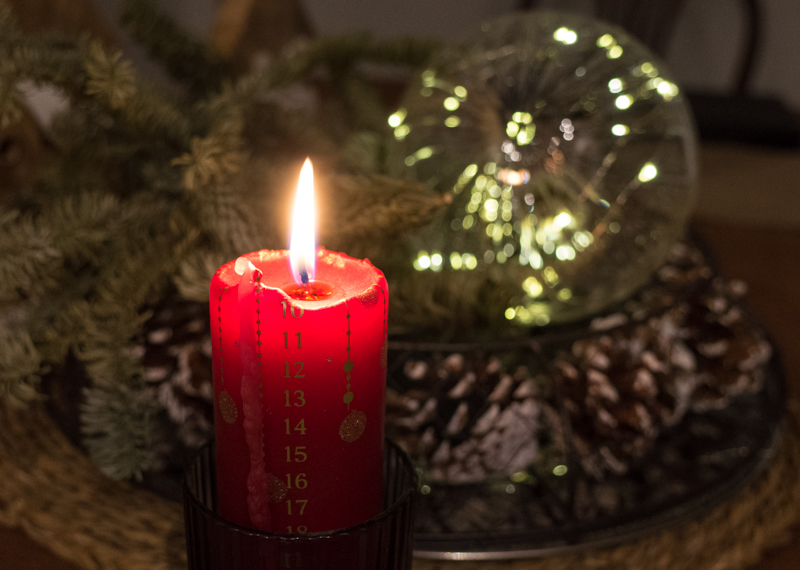 50_15
I went out for lunch one day with my wife and daughter, and my main dish was this delicious and photogenic pulpo a la berciana (pulpo, Bierzo-style, referring to a city in northern Spain):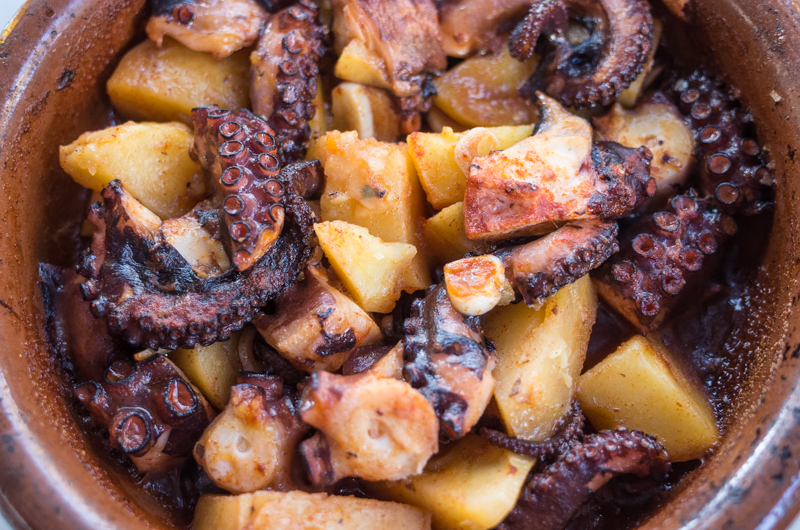 The final seven images are from Sunday morning. I pass the fishing harbour of El Campello almost every morning during my bike rides, but this time I wanted to go there with a proper camera, and also without having to rush, as is the case in mid-week, when I have to be home in time to shower and drive to the office and still arrive at a decent time.
50_16
I arrived just before sunrise:

50_17
A few minutes later, the rising sun peeks over the harbour wall: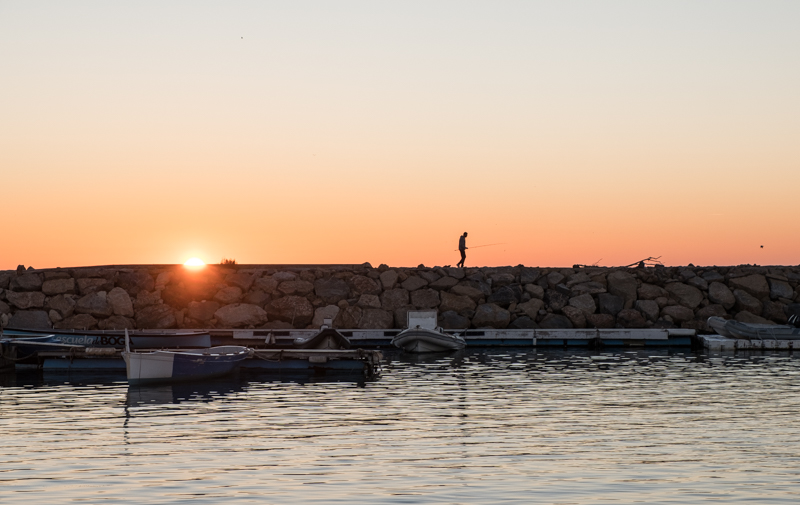 50_18
I then turned around and photographed the things that were illuminated by the rising sun, such as the 16th century guard tower: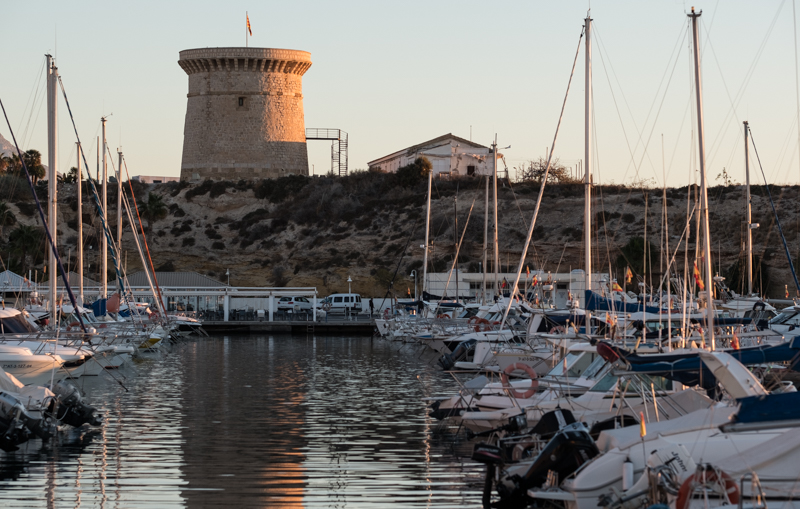 50_19
A bird convention on the beach: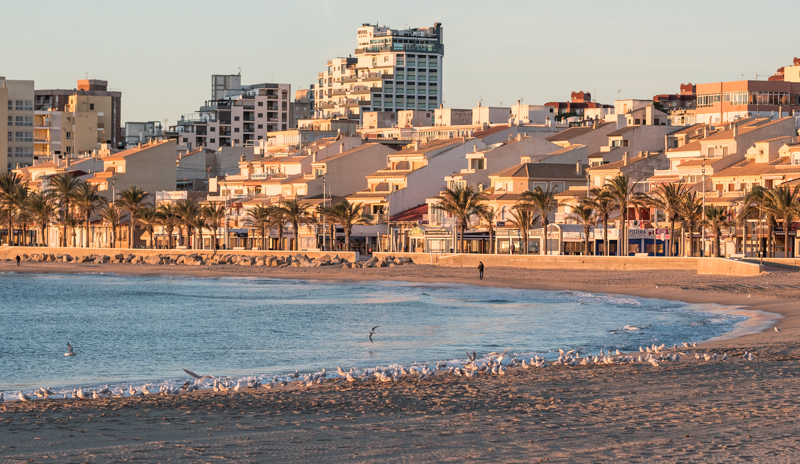 50_20
One of the many cats living in the harbour: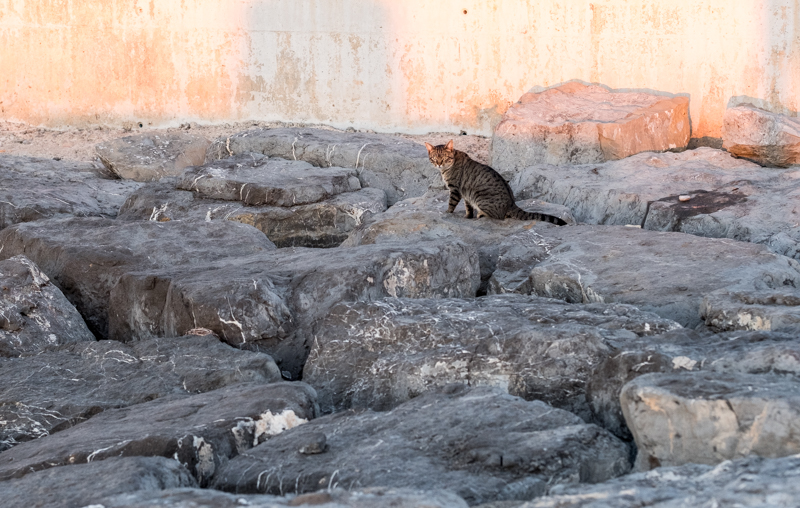 50_21
A reflection: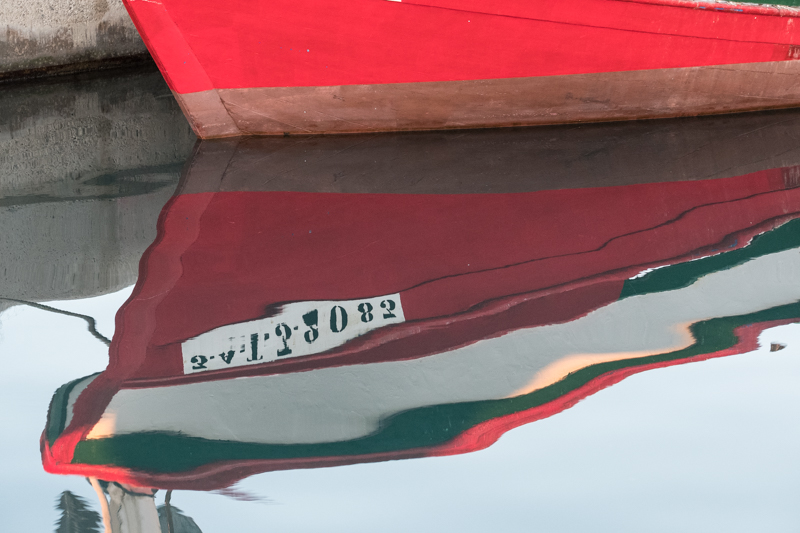 50_22
Another reflection. There is nothing manipulated about this photo; this is a faithful representation of the colours: