Life is returning to normal all over Europe, which means, among other things, that business travel is returning as well. And I welcome it. I am sick of online meetings, I like travelling, and I usually manage to squeeze in some personal activities as well. And so it was this week, with a 3-day trip to France to attend meetings at the OECD headquarters in Paris. But there were also some of the usual Alicante activities, and some unusual weather as well.
11_1
As usual, the week started with a bike ride, this time inland towards Agost and Maigmó. After about 19 km I usually stop for a short break in a village called Verdegás. But this time the bench on which I wanted to sit was occupied: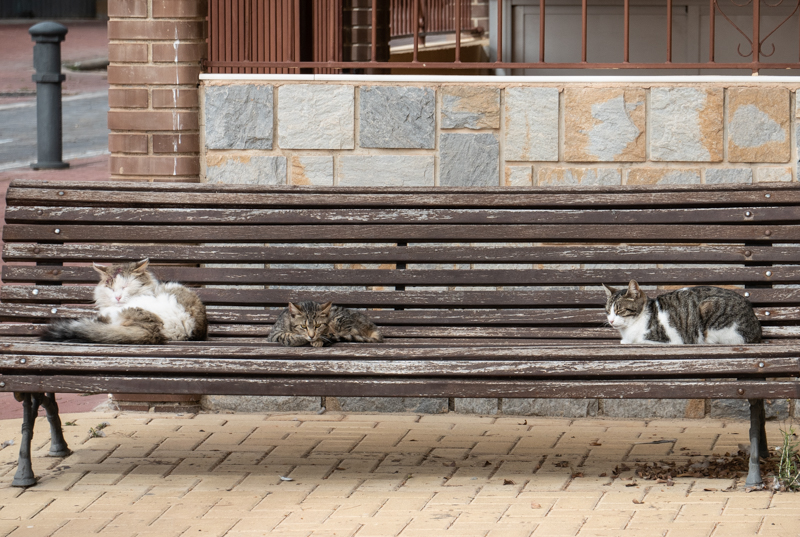 11_2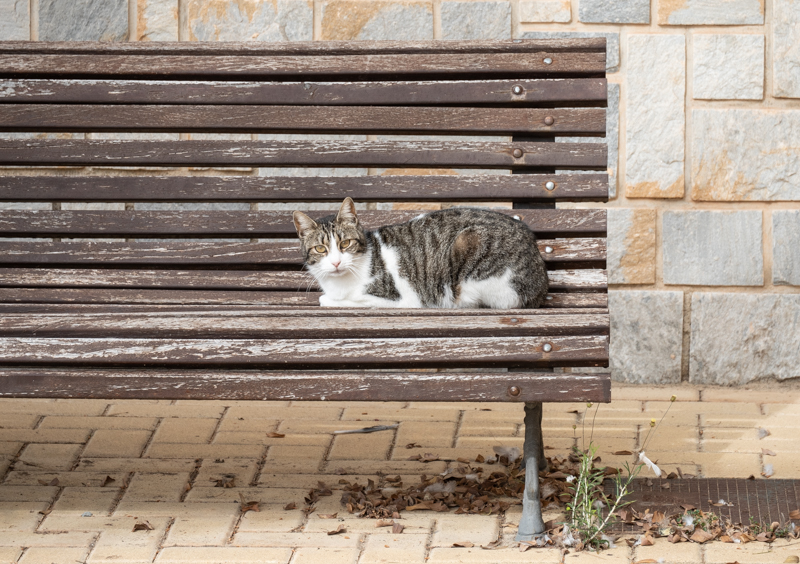 11_3
Then our usual Sunday lunch with friends: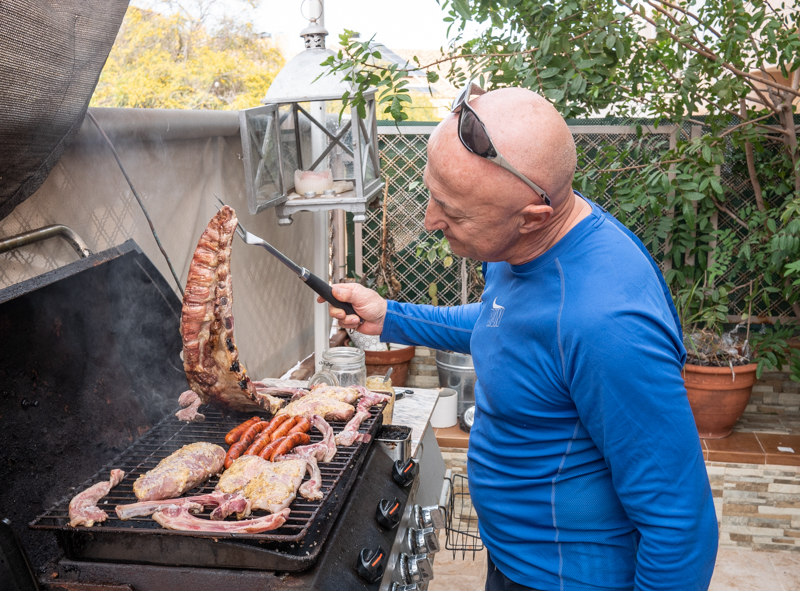 11_4
Eliot and Nereida, colourful: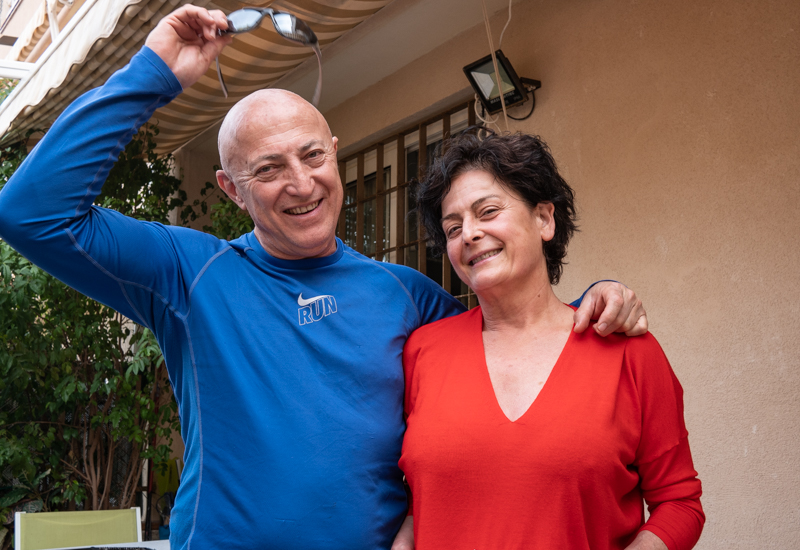 11_5
Balu, cute and pensive: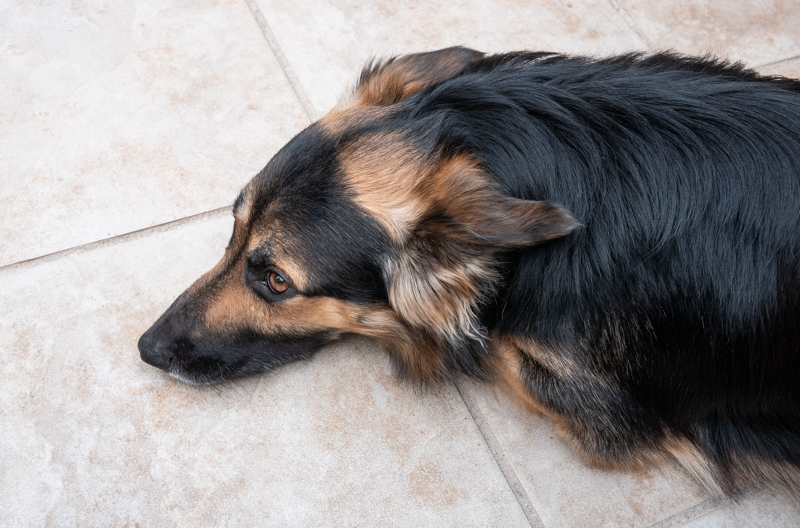 11_6
Then it was time to eat. There was a delicious, fat tortilla: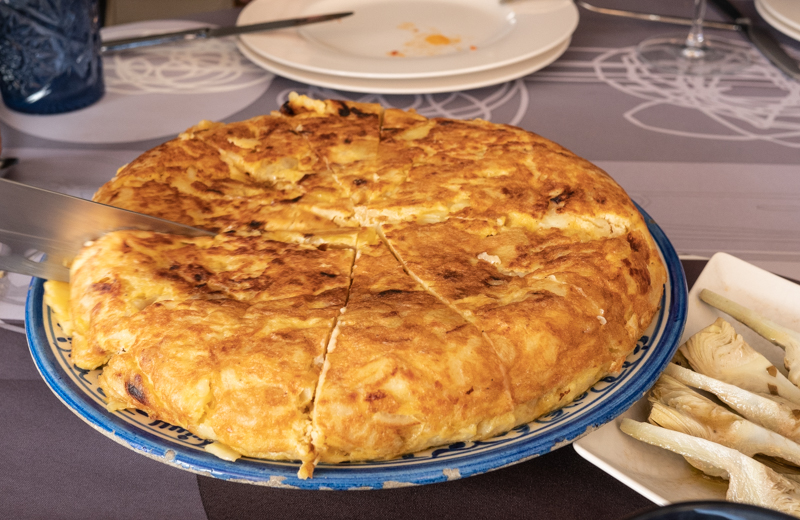 11_7
And, as always, the meat: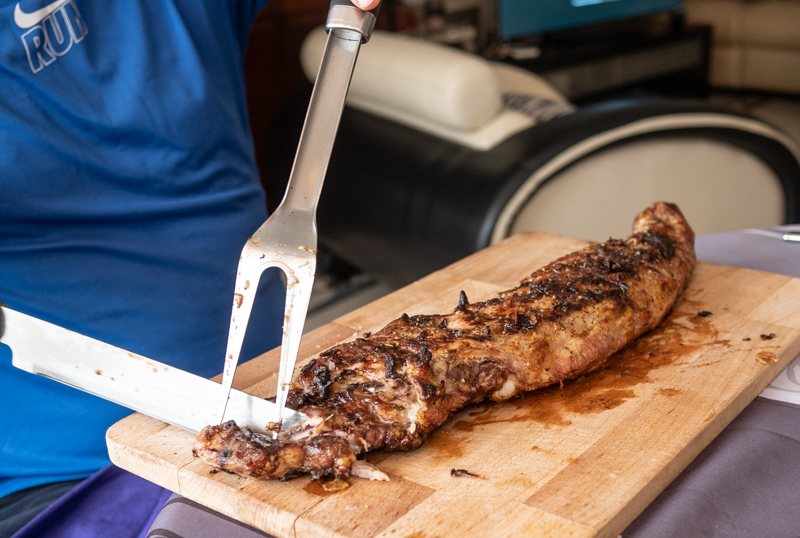 11_8
On Monday there was a strong wind from the south, and it brought with it fine, red sand from the Sahara, which starts just a few hundred km south of Spain in straight line. This happens from time to time, but on this occasion the effect was stronger than usual, lending a strange, orange tint to the afternoon sky. I stopped by the beach on my way home from work and took a few pictures: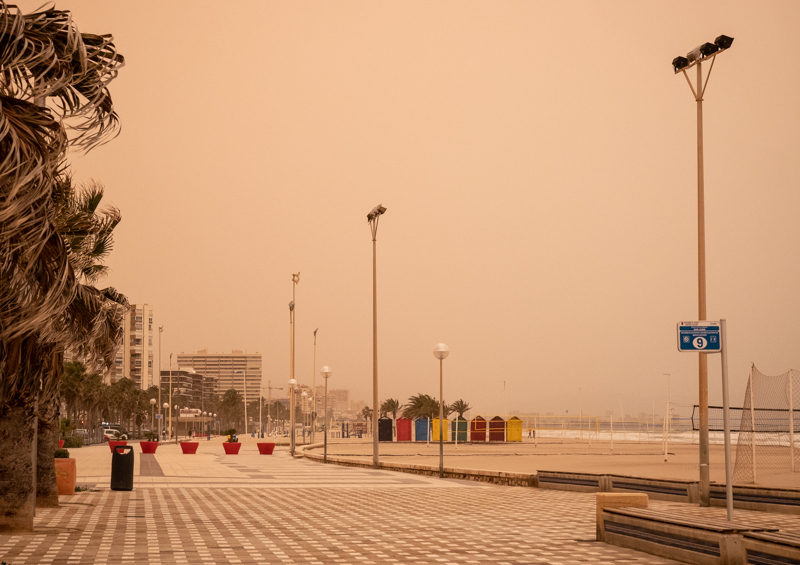 11_9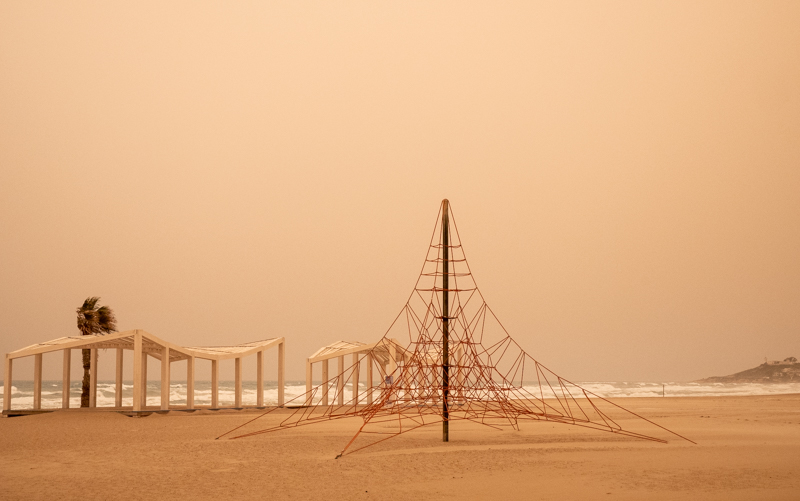 11_10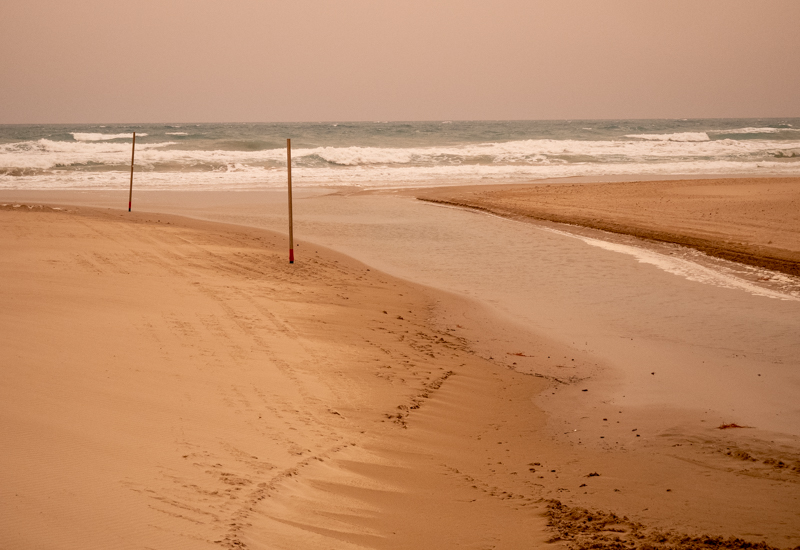 11_11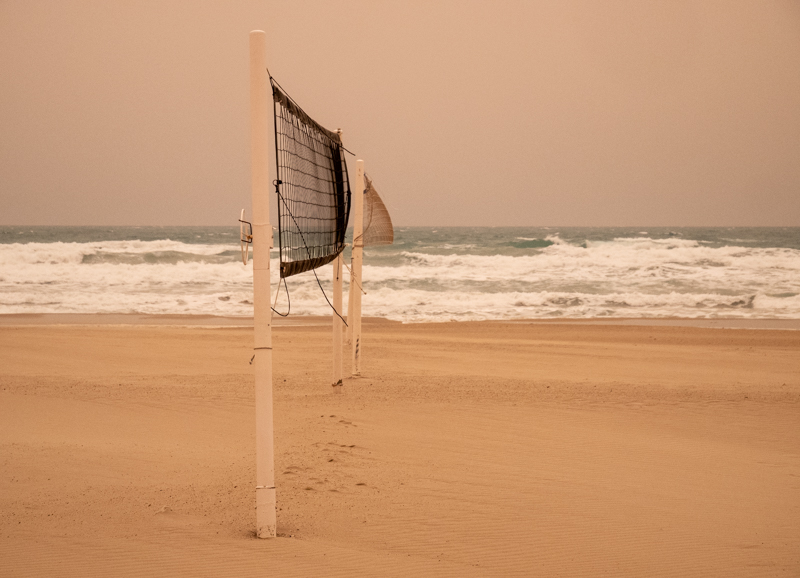 11_12
Even a visit to the local supermarket provided a surreal view: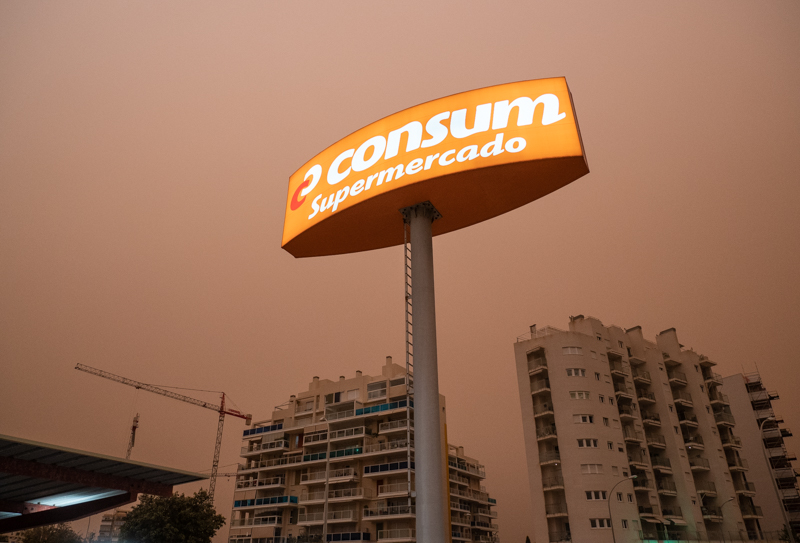 I had to be in Paris Wednesday and Thursday for work. So I travelled to France on Tuesday morning, taking the opportunity to visit my family in Le Mans, about 1 hour south of Paris on the high-speed train TGV.
11_13
I landed at Orly airport at 9 a.m., made my way to the Montparnasse train station and took the train to Le Mans. My uncle Joseph and his grandson Téo picked me up at the train station and we went for lunch at Le Pont Rouge, a restaurant that Joseph has been frequenting for the past 40 years. The owner greeted Joseph as the old friend that he is:

11_14
The restaurant is set in small park on the edge of a nondescript industrial area, with chickens in the yard: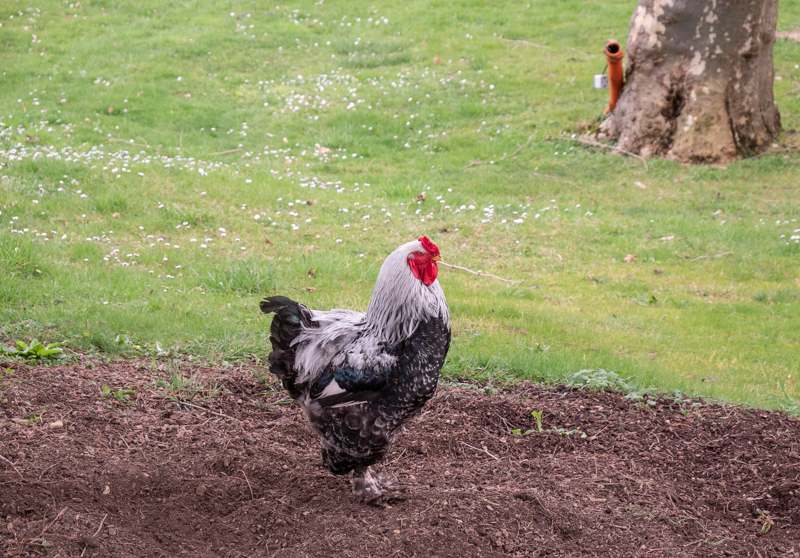 11_15
Joseph at the table. He will be 91 this summer but is keeping well: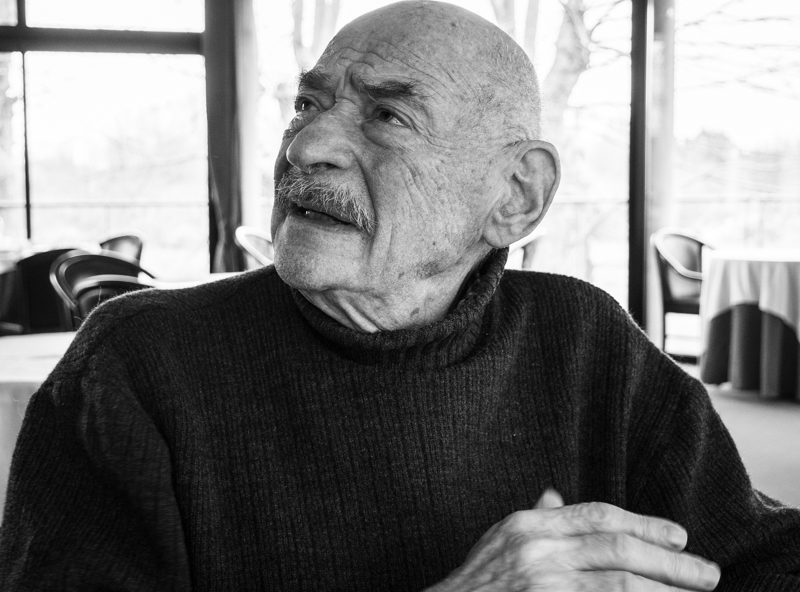 11_16
We had a nice meal, finished which for me is always a highlight. French cheese is one of the glories of the world: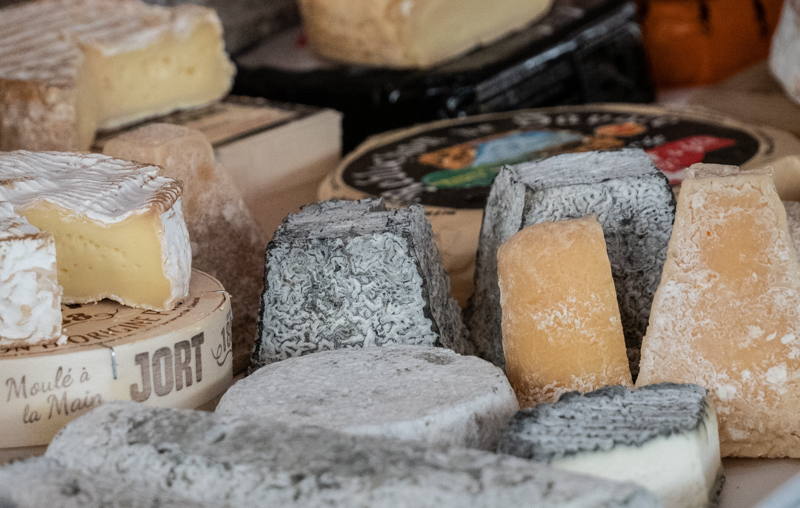 11_17
After lunch, we went back to Joseph's house in the centre of Le Mans. Since my last visit there in July, a black cat has wandered in from the street and made himself at home:

11_18
One of my cousins, Joseph's daughter Isabelle, lives just 100 meters down the street. This is Isabelle's son Téo: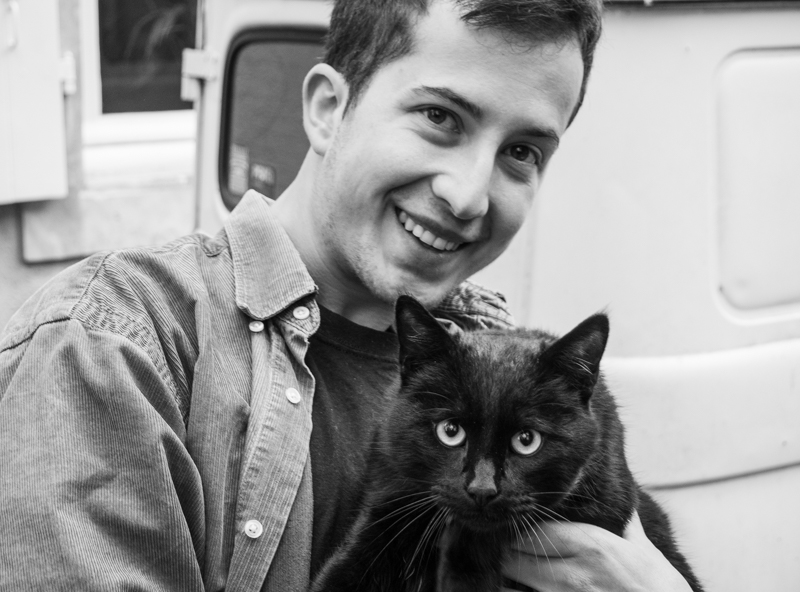 11_19
Around 5 p.m., I walked back to the train station and took the train back to Paris: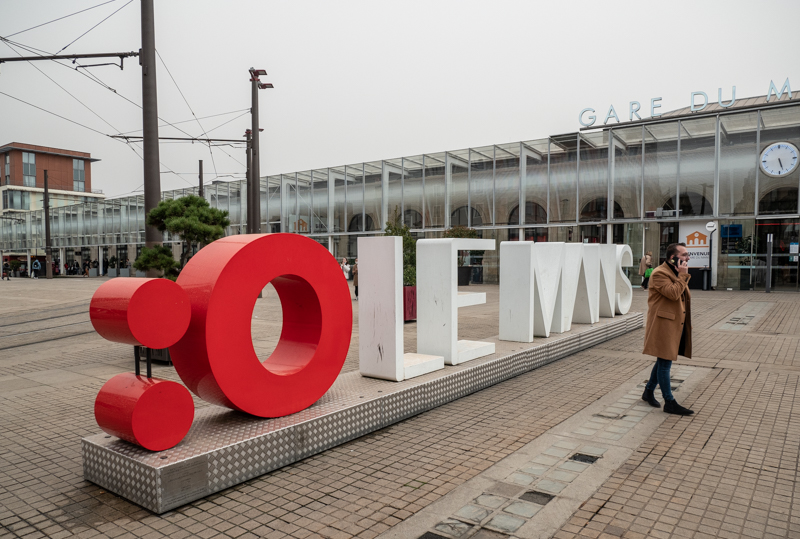 11_20
A couple of hours later I was at my hotel in Paris, went through the usual routine of hanging my clothes, checking that the wifi was working properly, and then I want downstairs to have a beer in the bar while waiting for my cousin Francis who lives in Paris. He arrived, and we walked to a neighbourhood restaurant for a nice dinner and catching up: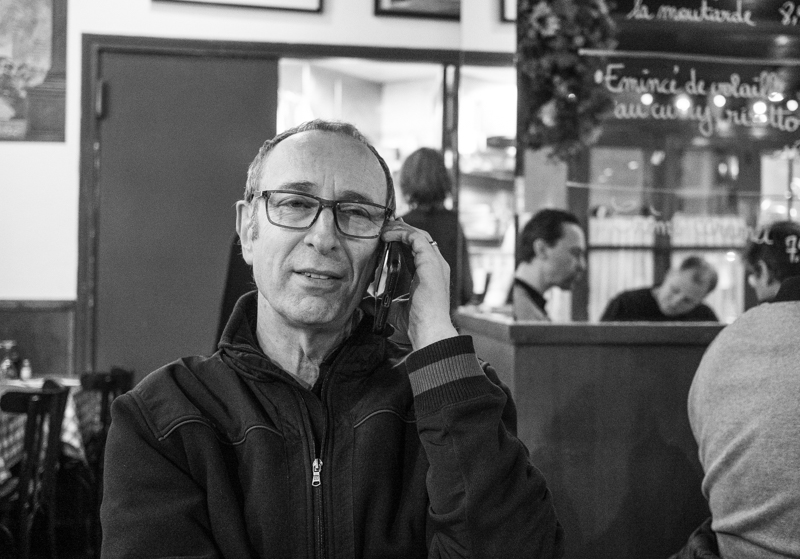 11_21
After dinner, I took a walk in the neighbourhood. I always stay in the Trocadéro area since it is only about 15-20 minutes walk to the OECD, and there are no hotels near the OECD–it is more an area of posh residences and embassies. Around Trocadéro, on the other hand, there are bars, restaurants, shops, and views like this: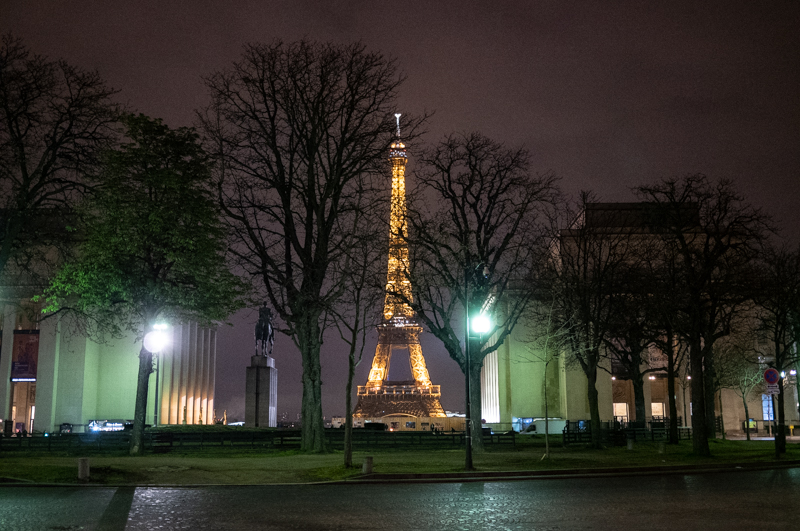 11_22
On Wednesday morning I took a quick walk, went back to the hotel, changed into work clothes and walked to the OECD, taking some random snaps along the way: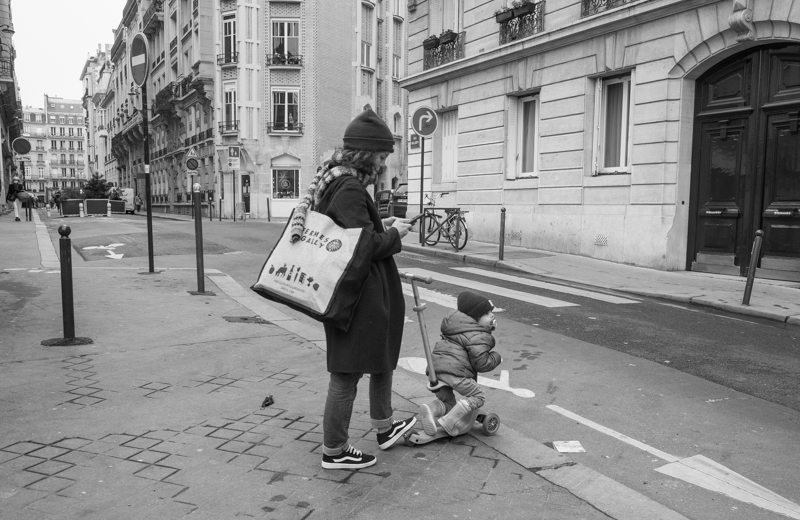 11_23
The main hall of the OECD building, my first visit since 2019: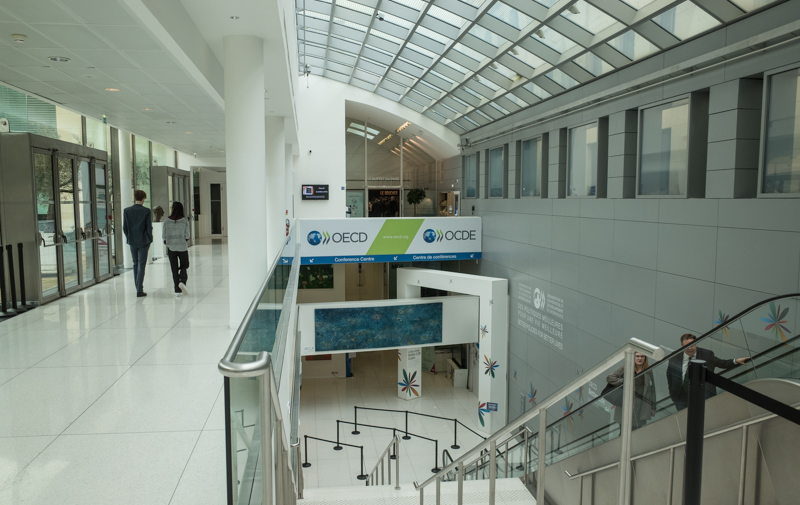 11_24
The OECD HQ consists of two buildings, the modern one in the previous image, and the Château de la Muette, an adjacent opulent residence built by the Rotschilds in the 1920s on a site which has housed various castles since the 17th century. The Château houses the offices of OECD's Secretary-General, and there are some very grand and very formal meeting rooms, like this one, which was to be our home on Wednesday afternoon: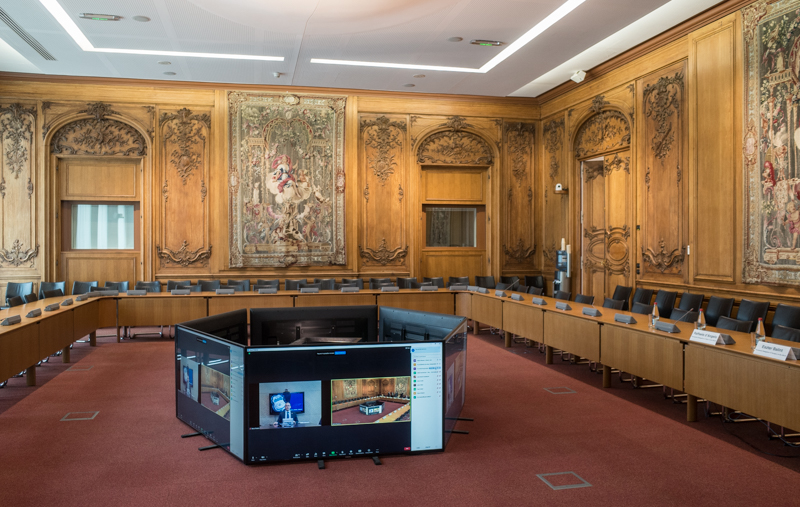 11_25
I love the whiff of history at the OECD, and I always look at this commemorative plaque, harking back to a time when the United States led the initial stages of the reconstruction of Europe after World War II, and the structures that have served us so well in the past 75 years were put in place: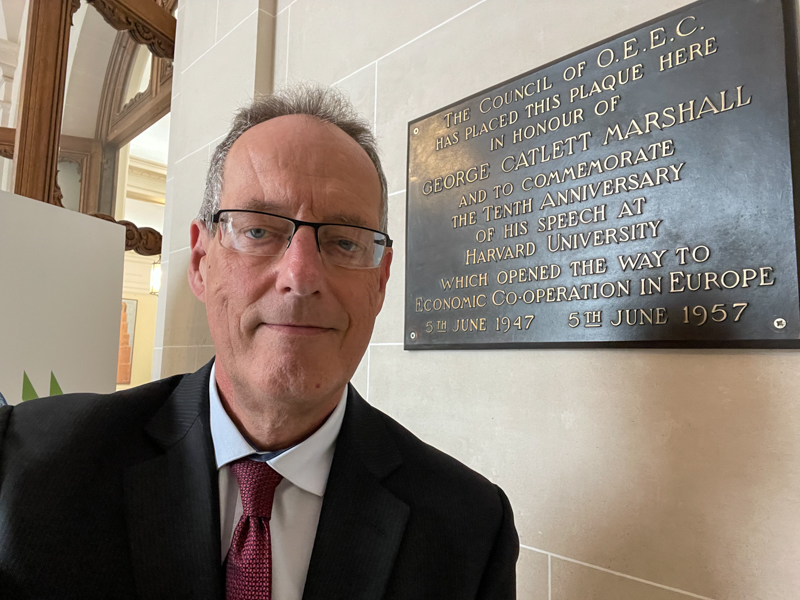 11_26
Two OECD economists with whom I work closely, Piotr (Polish) and Morgane (French):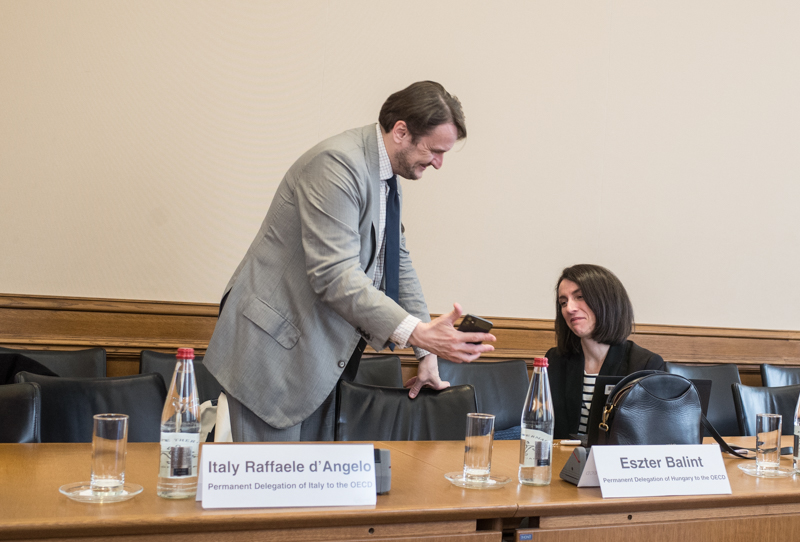 11_27
There was some kind of agriculture meeting going on at the OECD, and various modern equipment pieces were displayed. I was especially impressed by this grape-harvesting robot: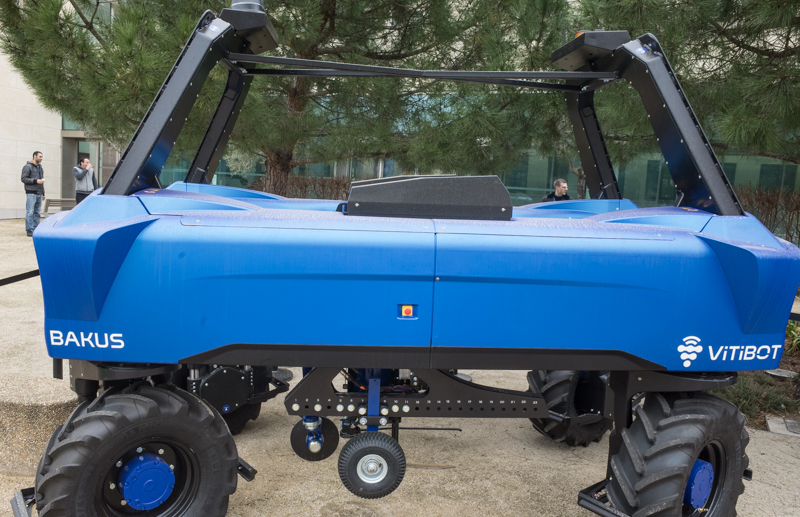 11_28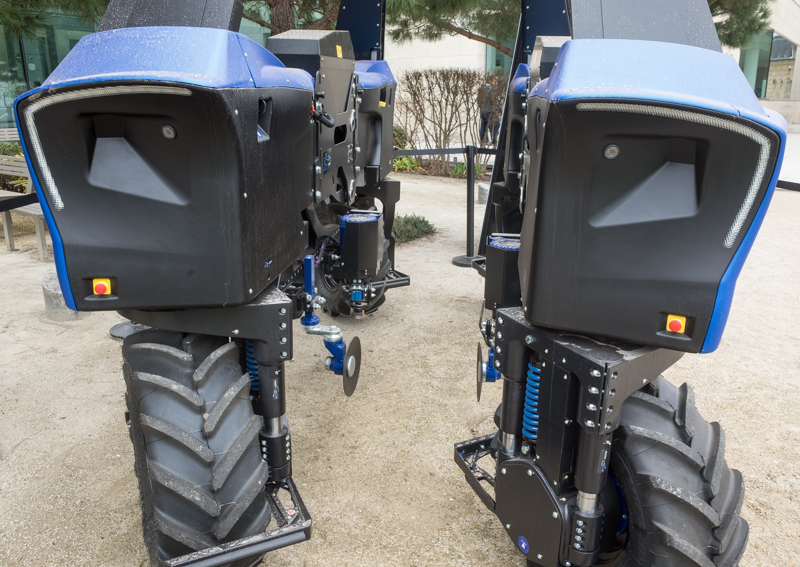 11_29
After we finished the meetings, Piotr took a picture of me on the steps of the Château, the same place where official "family portraits" are made when bigwigs from OECD member countries meet here: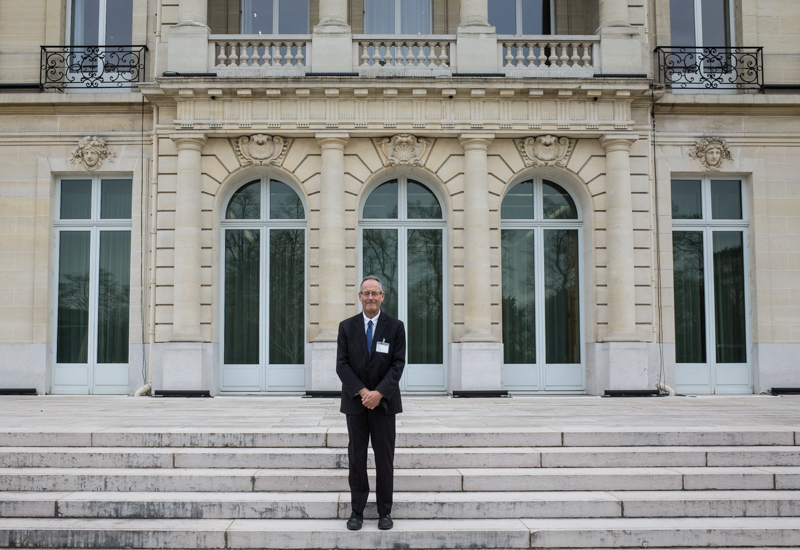 11_30
Quel horreur! These posters, advertising vegan bacon bits, were everywhere:

11_31
On Thursday morning I had some free time, so I took the metro to Montmartre and walked around there. As I often do, I focused on little details. France has a presidential election in April, and there were lots of related posters around. One of the candidates is an extreme right-winger, Éric Zemmour, a politician with some similarities to the previous US president. This poster discusses the size of his penis and his brain:

11_32
And this poster states that Zemmour is the son of Pétain, the leader of the wartime Vichy regime installed by the Germans: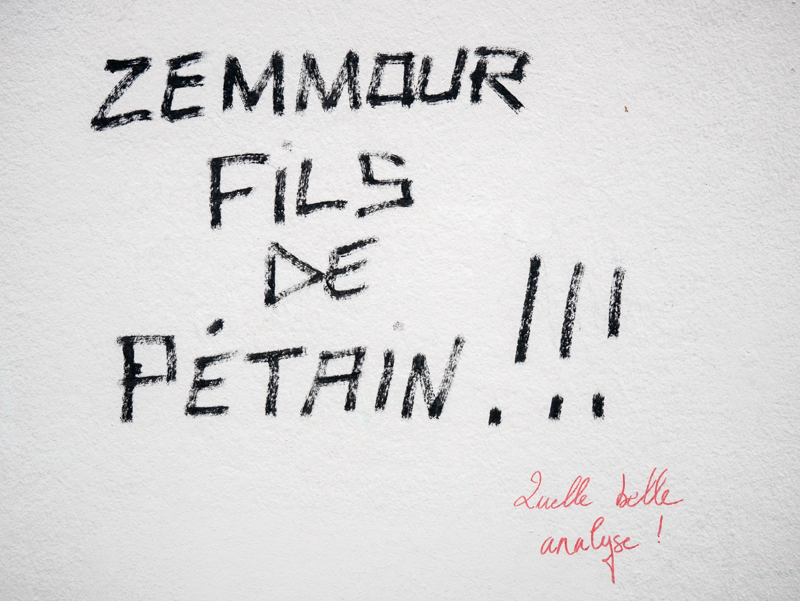 11_33
I walked towards Place Pigalle. A typical Parisian scene, a man having his morning coffee outside a café: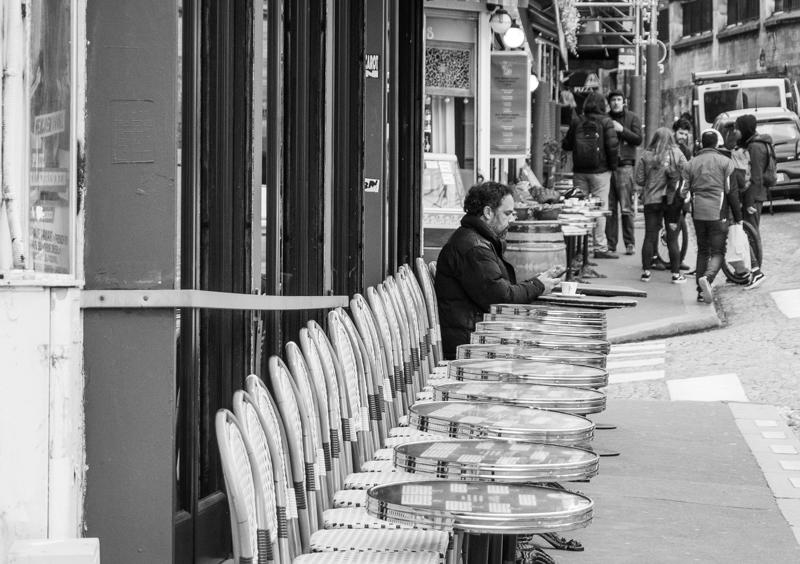 11_34
Place Pigalle is the traditional heart of Paris's red light district. Various needs are catered for: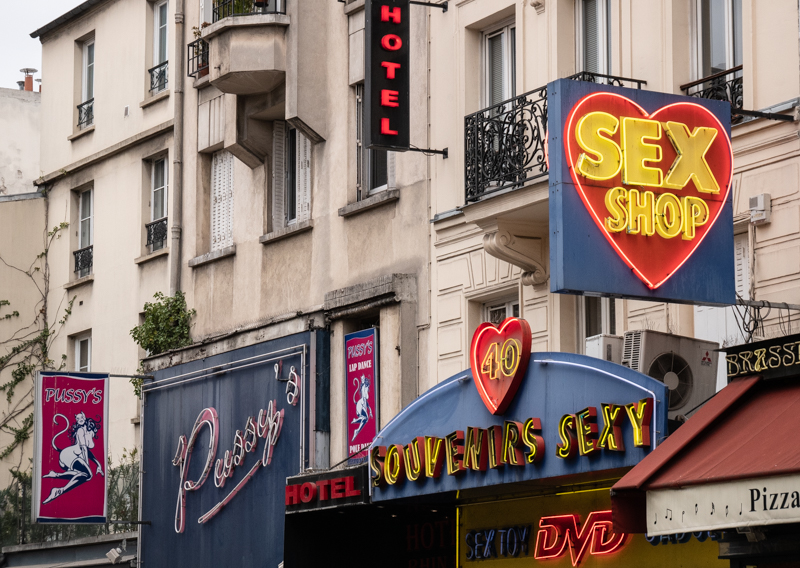 11_35
I flew home late Thursday evening, went to work on Friday morning, and stopped for a beer at Malatesta on my way home in the afternoon. The usual patrons were there: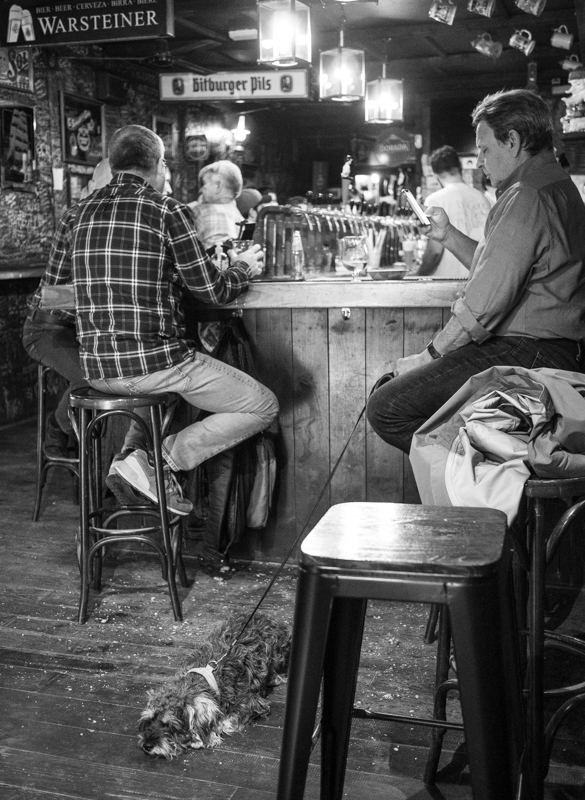 11_36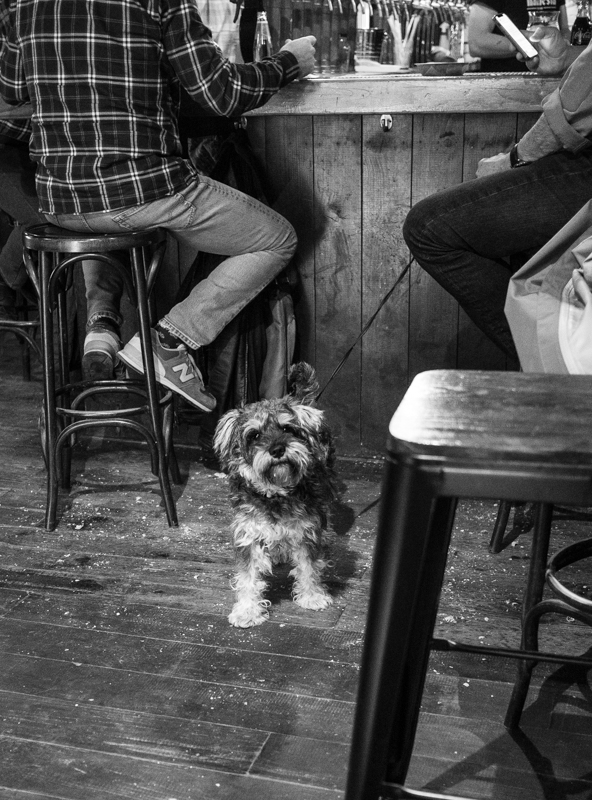 11_37
On Saturday morning, I was out on my bicycle. It was windy, and so a few surfers were trying to ride the waves: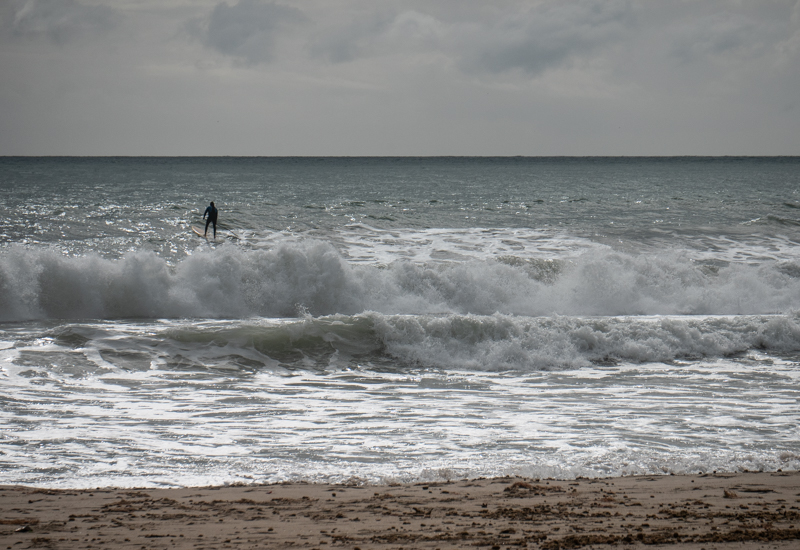 11_38
The inevitable result: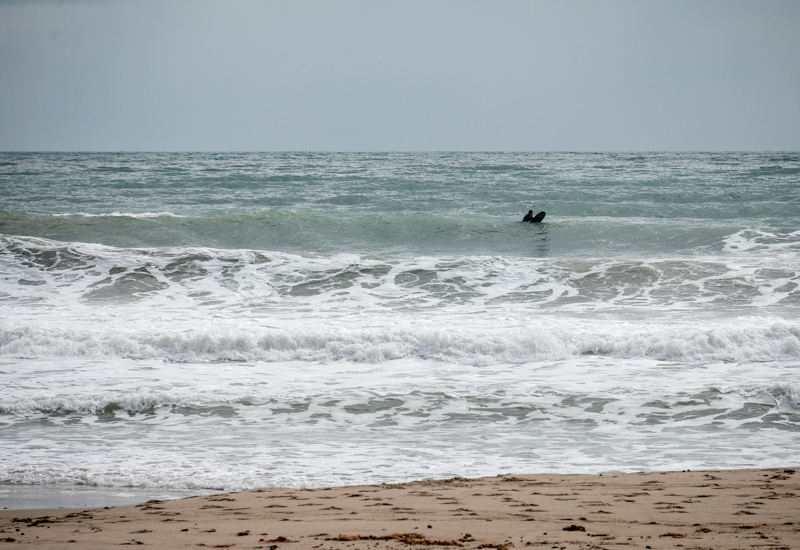 11_39
A beach walker with friend: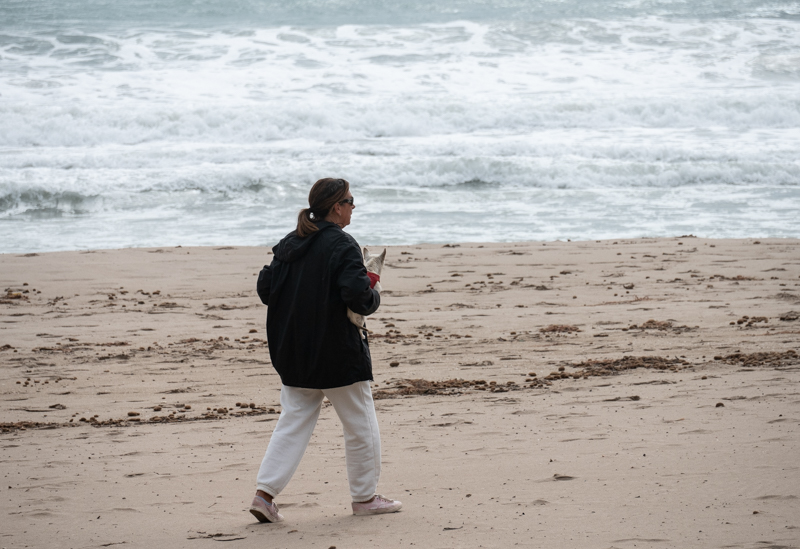 11_40
My hilly playground. The weather has not been the usual sun and blue skies in March. In fact, it is the rainiest March since the Spanish meteorological office started keeping records in the 1880s: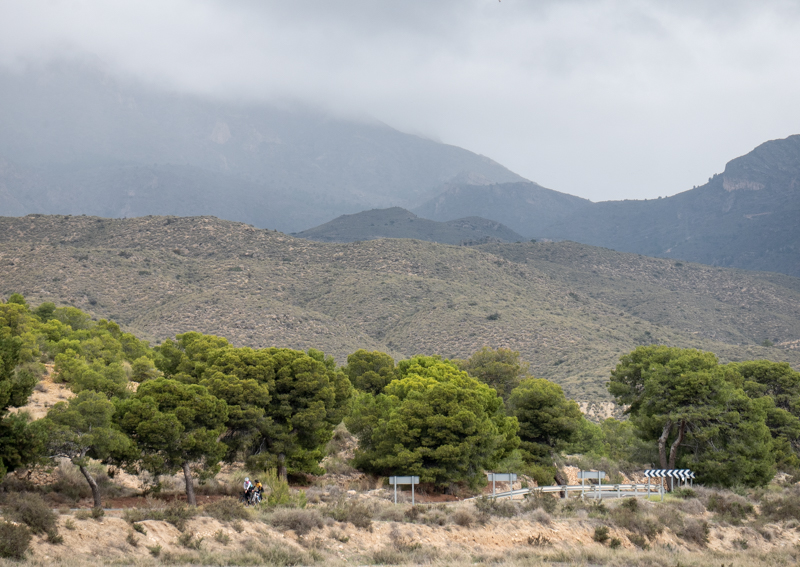 More Paris photos can be seen here.