Another busy week at work, with most of the photography after work and during the weekends.
38_1
As in the week before, my wife and I went to the beach one afternoon. I start this week's blog in an immodest manner, with a contre-jour selfie: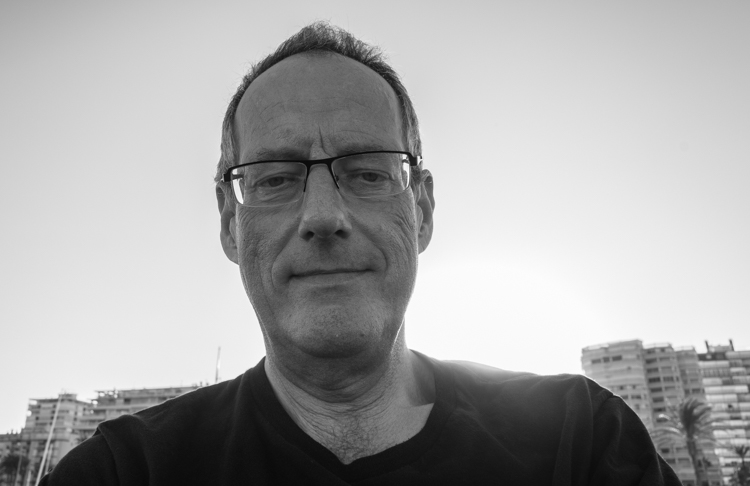 38_2
From my vantage point, beer in the sand and camera in hand, I watched the human traffic on the water's edge, young…: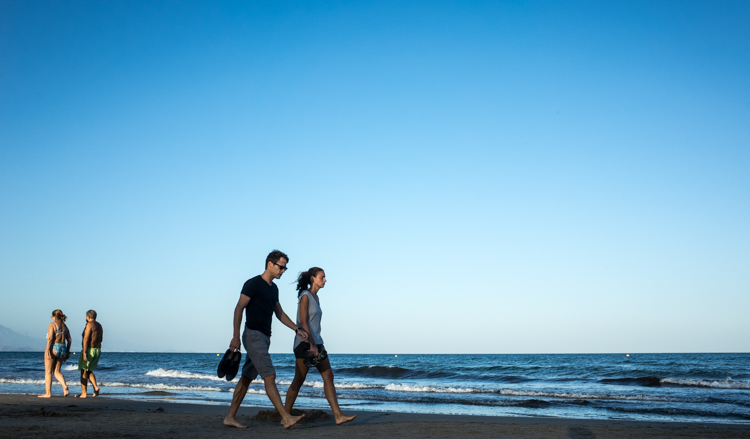 38_3
…and not so young: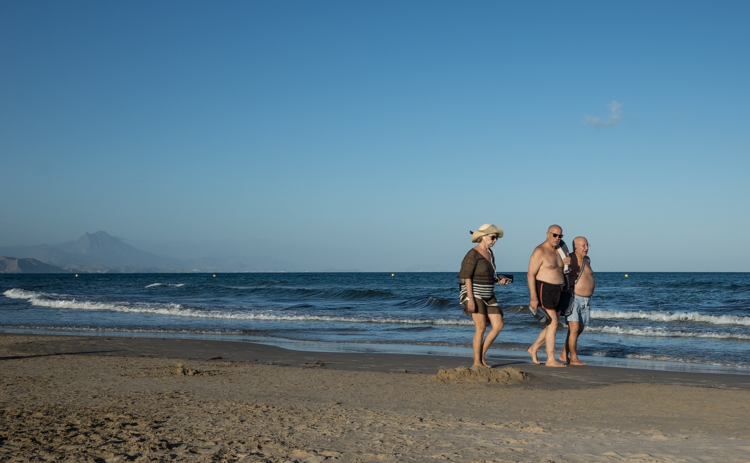 38_4
An image from the office. We were going to host an important stakeholder meeting the following week, and our communications service made a video to be shown during the meeting. I made an appearance, reading a prepared statement, with some improvised add-ons afterwards. The recording took place at my messy desk, making it look like I was really working: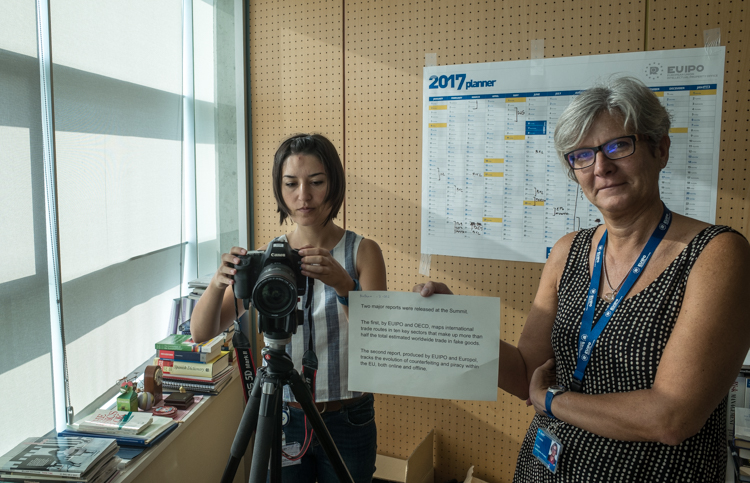 38_5
On Friday afternoon, I attended the opening of a photo exhibition in which I have a couple of images. I got there a bit early, so I walked around the neighbourhood a bit. During the weekend, one of the main seaside roads was going to be closed to cars, part of the city's promotion of alternative transport modes. In conjunction with that, on Friday this bike workshop, staffed by volunteers, was set up on Plaza Seneca in the centre, so that people could have their bikes checked and adjusted for free: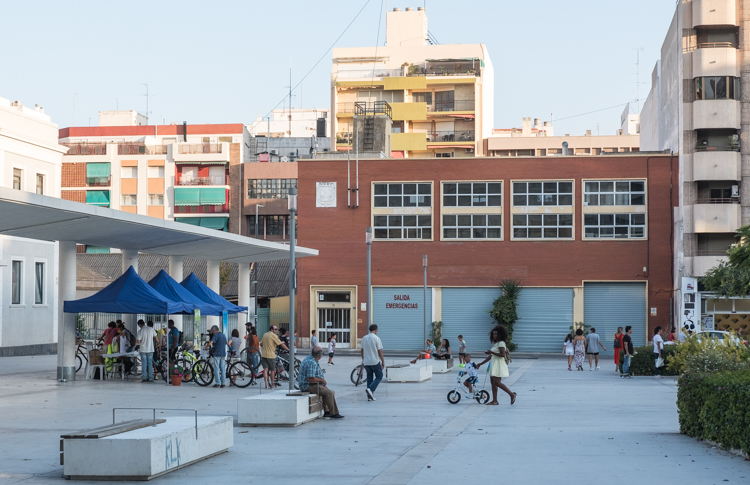 38_6
Quite a few people availed themselves of the offer: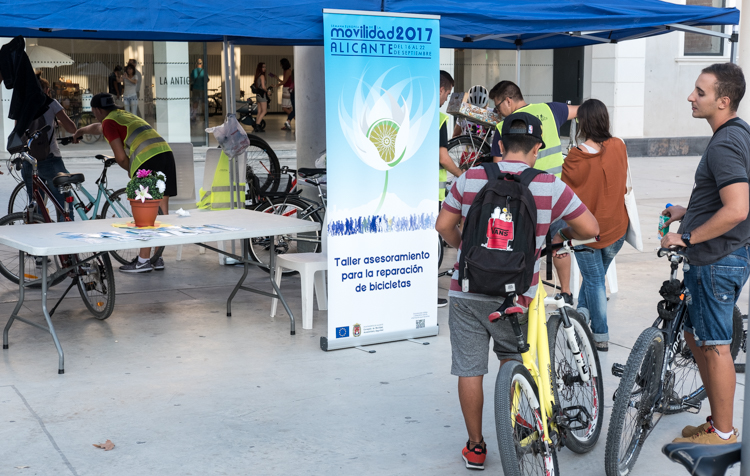 38_7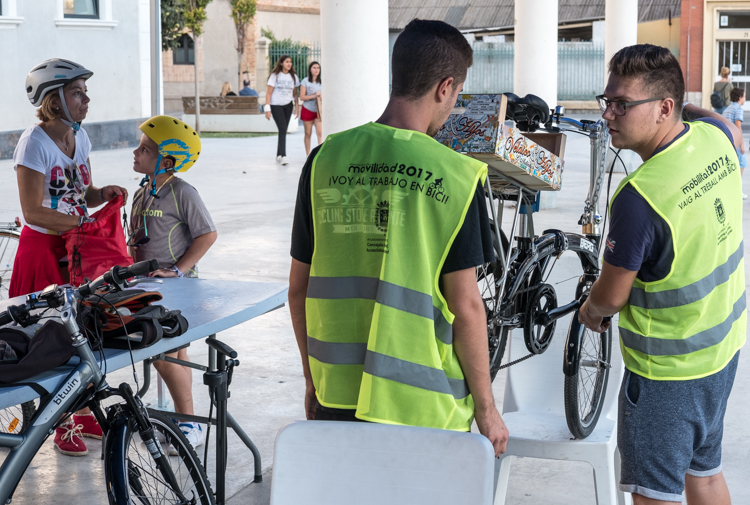 38_8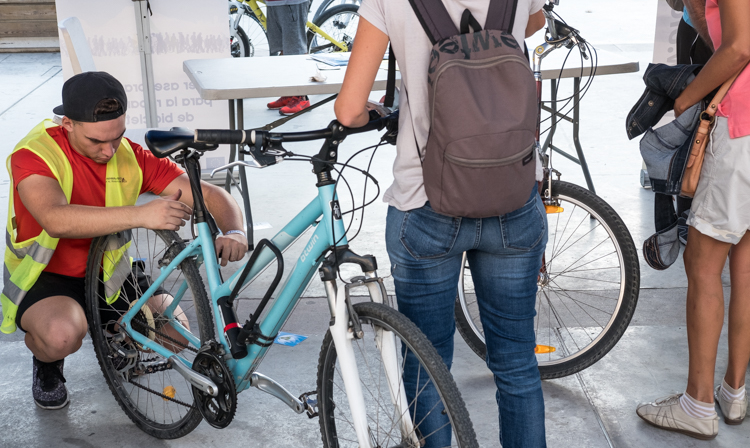 38_9
Then I went to our exhibition. The venue was a new place called GLUB, a mix of small business incubator, artists' space, and lots of other eclectic stuff: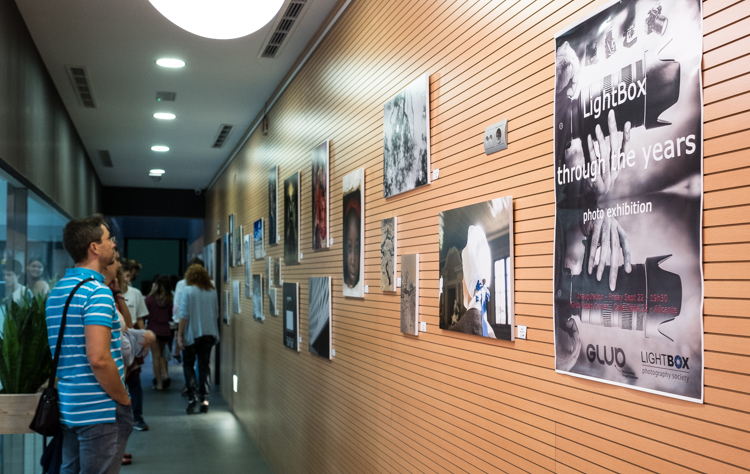 38_10
One of my two images was from Bordeaux, and I was pleased that it attracted attention: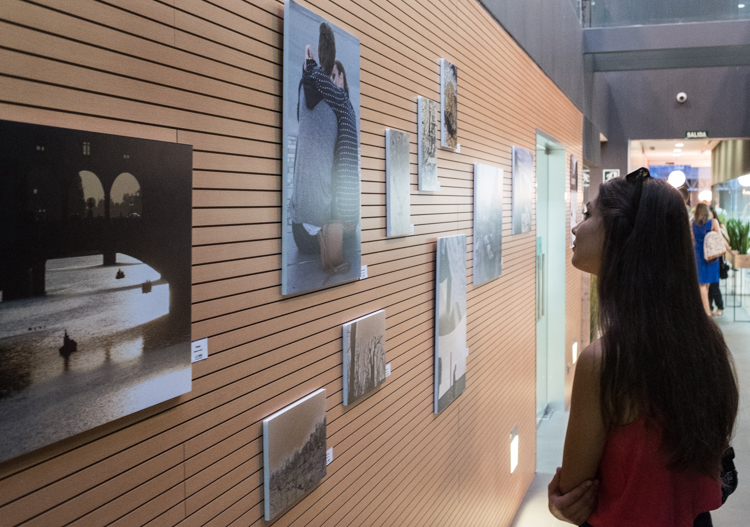 38_11
Philippa, one of the driving forces behind the exhibit, gets wired up for her talk: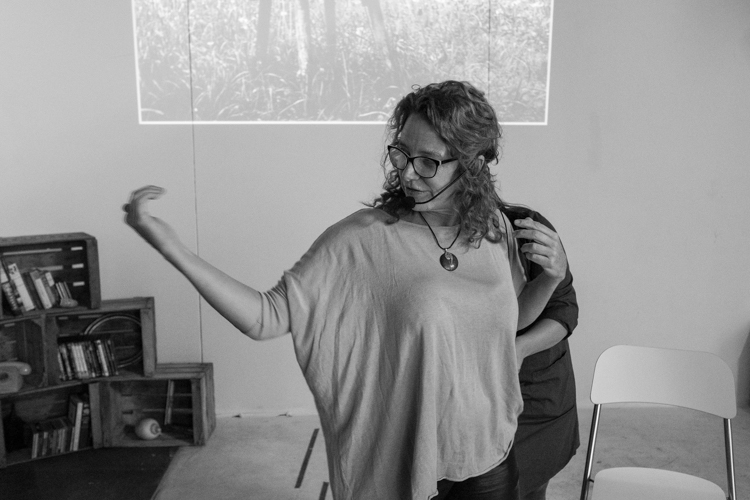 38_12
Philippa, delivering her talk: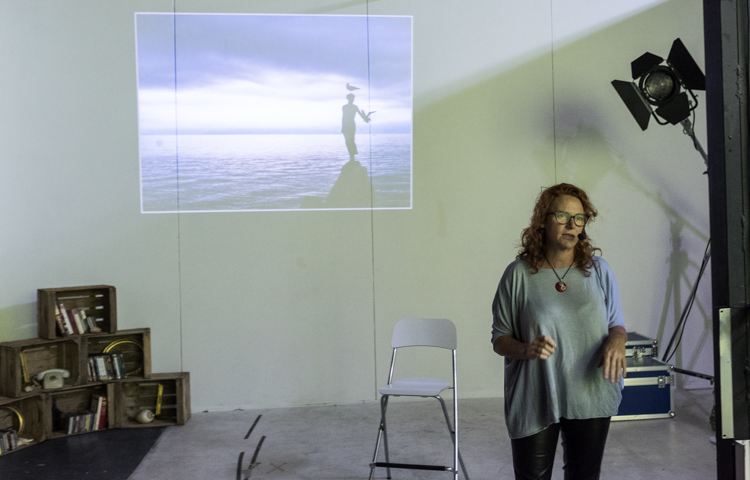 38_13
Some people brought their children along, and they had a good time with some of the theatre props: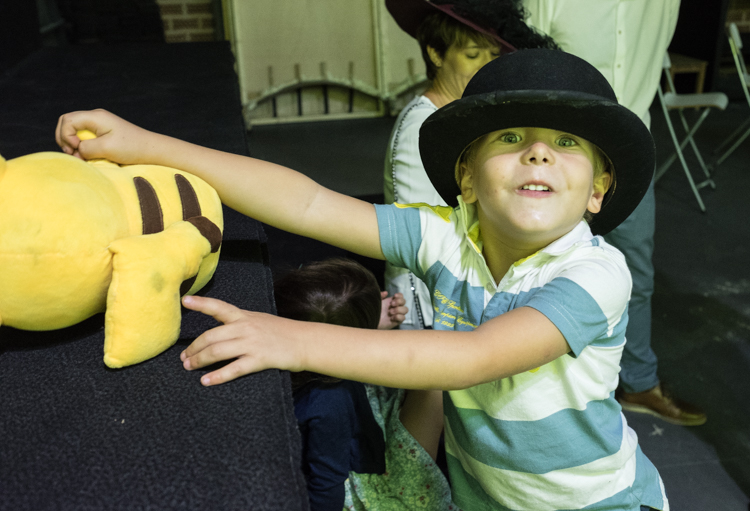 38_14
On the way to the parking garage, I passed this construction debris container, which led me to think about the temporary nature of art: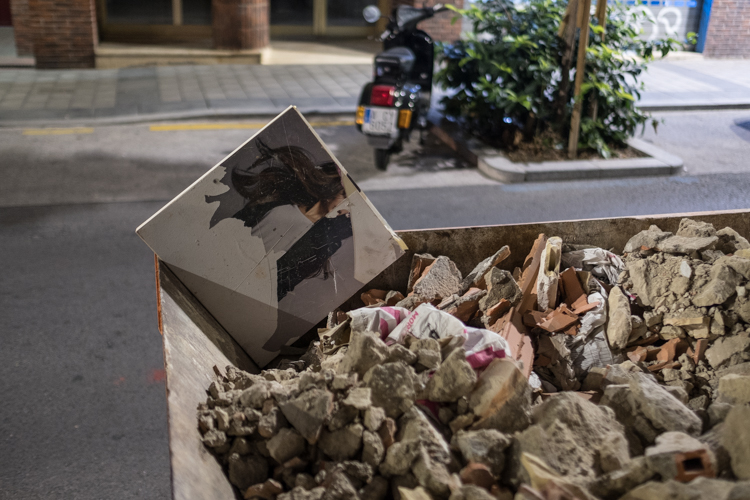 38_15
Staying with the art theme, but combining it with cycling, I came across a small art gallery on the main street in Aigues, a town on my most frequent cycling route: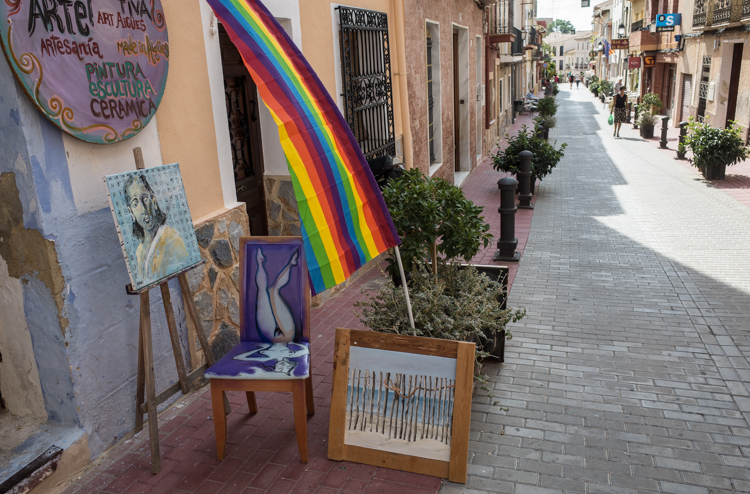 38_16
Paintings: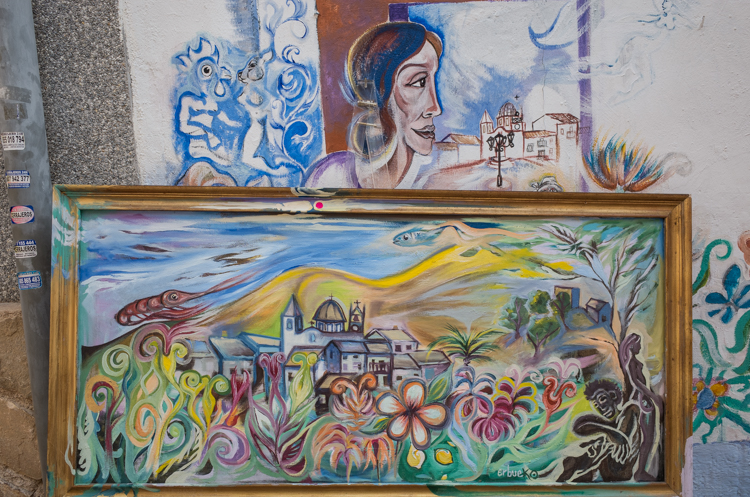 38_17
Legs from the front: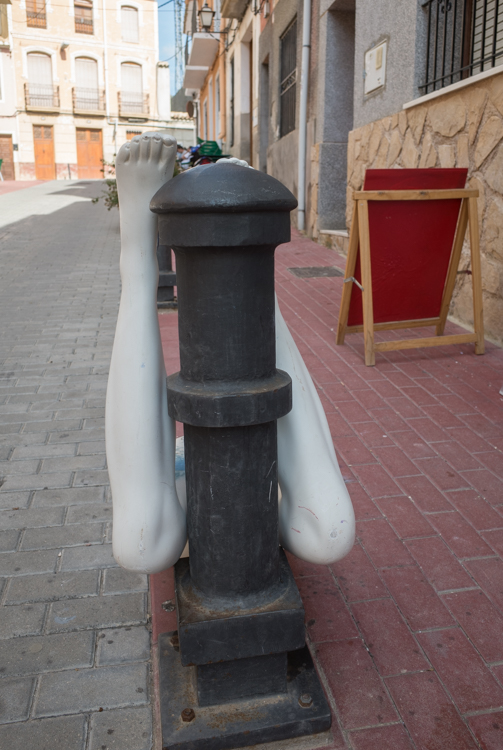 38_18
Legs from the back: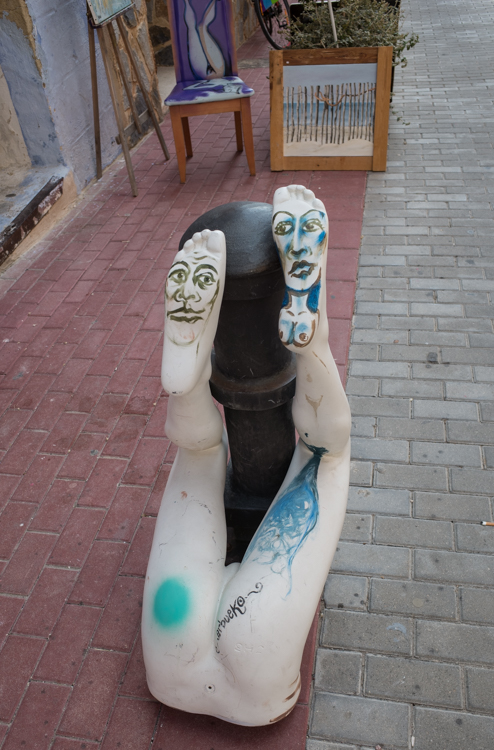 38_19
Face on sink: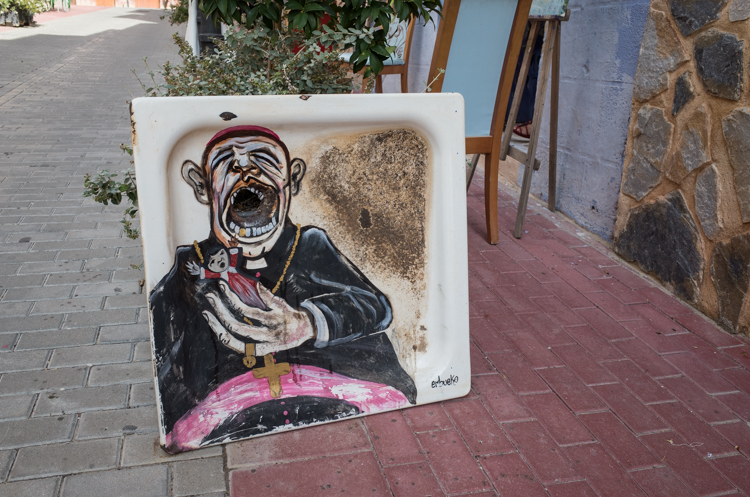 38_20
Face on sink, closer view: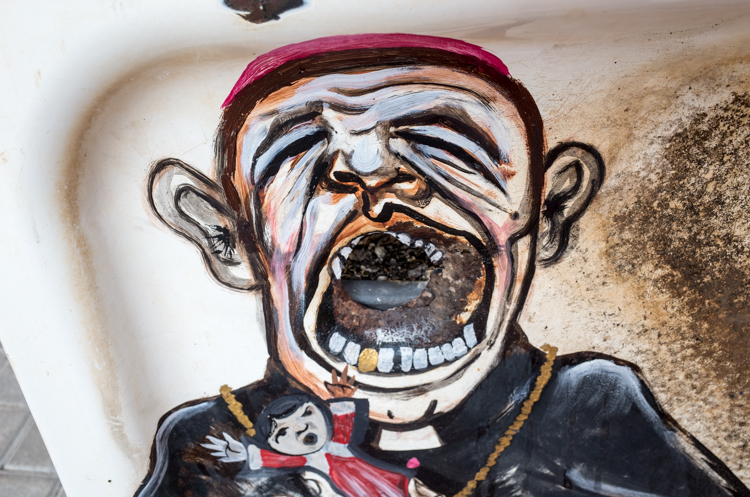 38_21
Chair I: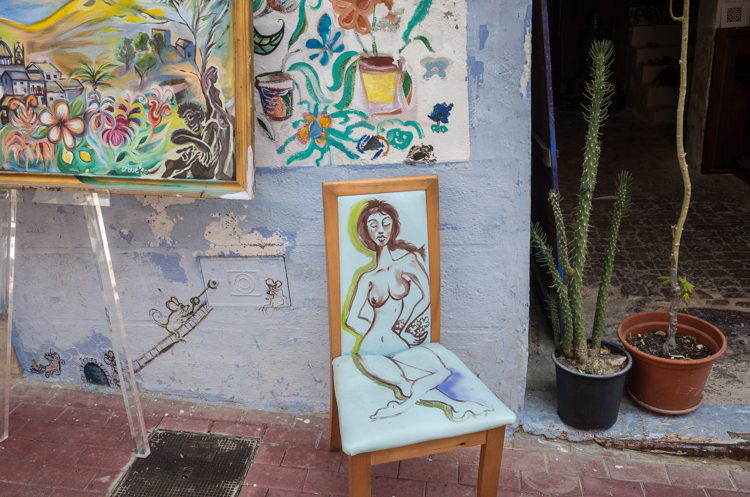 38_22
Chair II: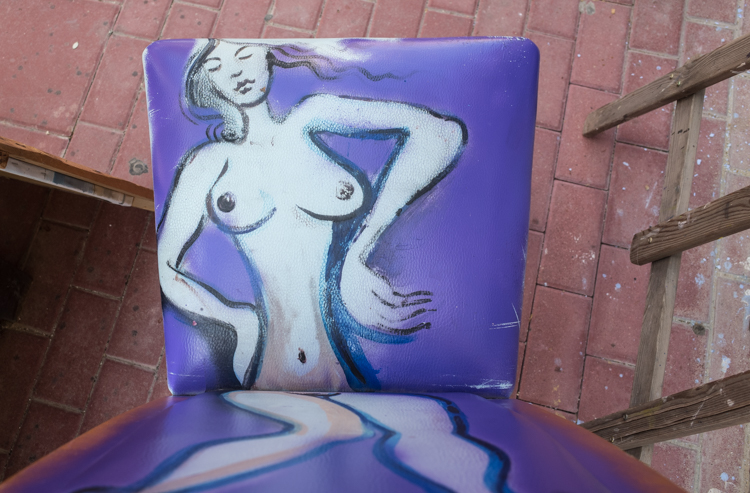 The final six images are from an African restaurant in our neighbourhood, called Baobab. It is only about 500 metres from my house, and I have walked by many times, but only this week did I actually go there for a meal, thanks to a recommendation from a co-worker. The food turned out to be both photogenic and delicious.
38_23
The restaurant is very attractively decorated with African art: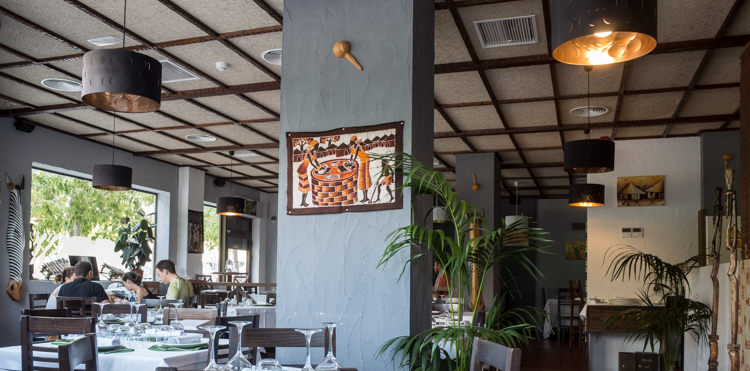 38_24
Before we even ordered our food, we got this amuse-bouche on the house, a delicious ginger and carrot soup: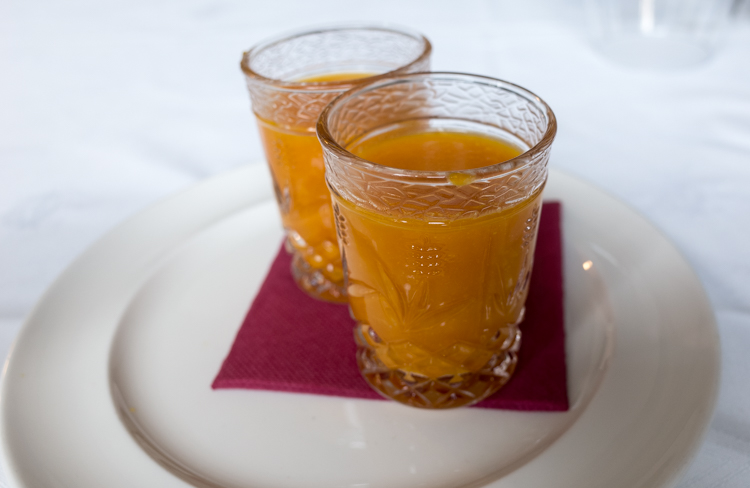 38_25
Vegetable nem and potatoes in a spicy sauce, a Senegalese version of our patatas bravas: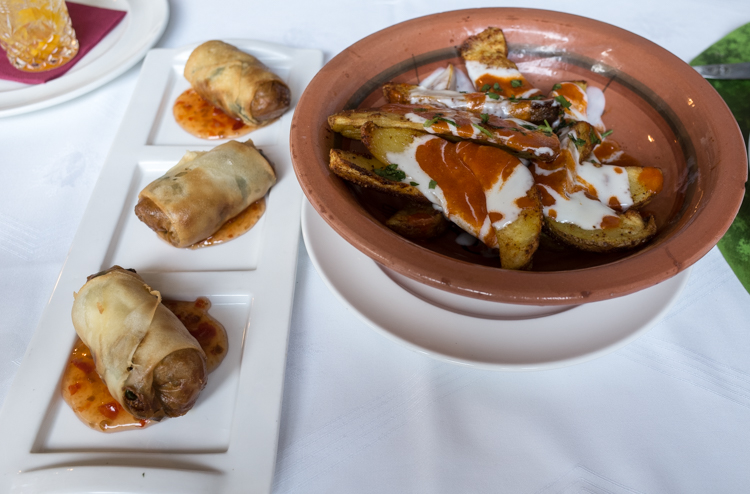 38_26
Yucca: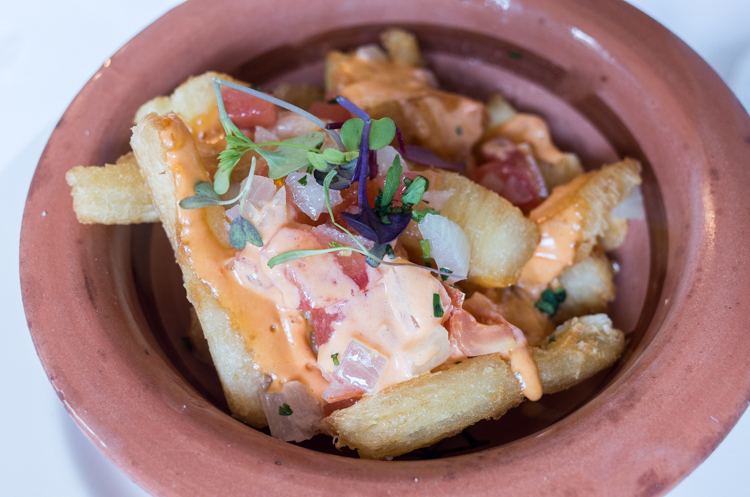 38_27
Fish and veg mafe, but without the fish since this was for my daughter: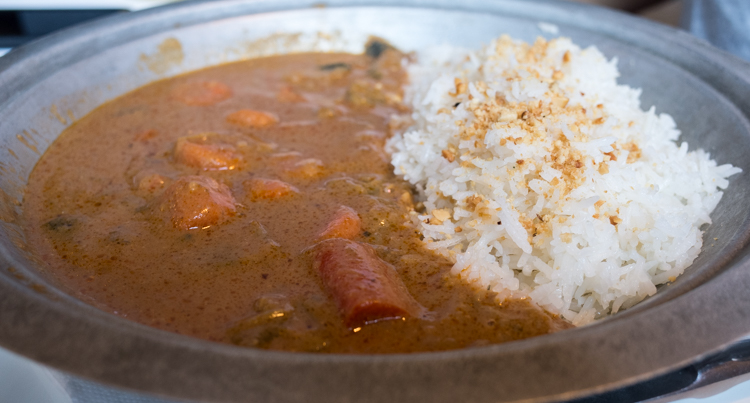 38_28
Dakar chicken yassa: