My friend Lars stayed with us until Wednesday, and the pneumonia with which he arrived from Denmark was responding sufficiently well to the treatment that we were able to hit the mountains on our bicycles.
3_1
On Sunday we cycled to Busot and then to Jijona, relatively short 50 km ride designed to see how Lars's body would respond. He was a bit slower than me on the climbs, which gave me the opportunity to get ahead and photograph him as he was approaching: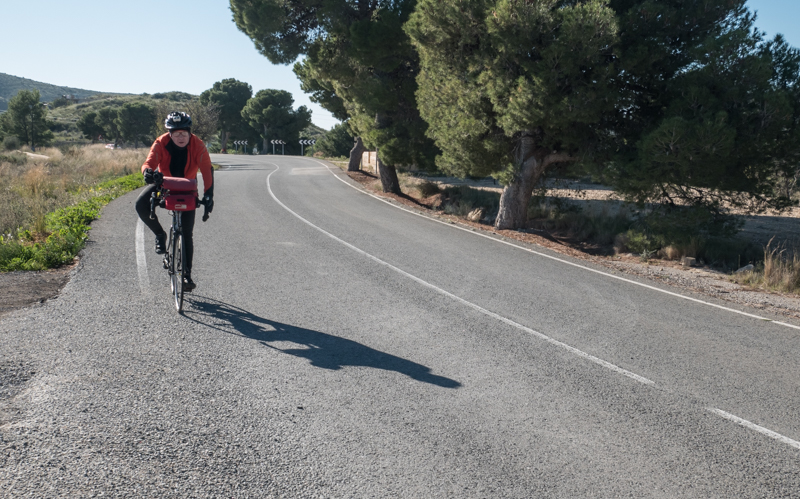 3_2
In Jijona we stopped to have a look at the nativity scene which had not yet been taken down: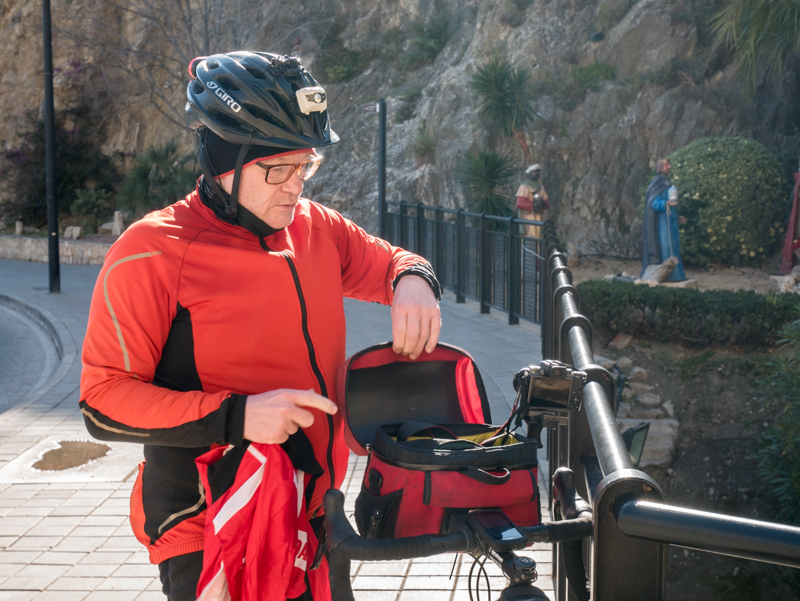 3_3
The light was particularly good that day, and I took advantage to get better pictures of the details of the nativity scene than I had managed during earlier visits: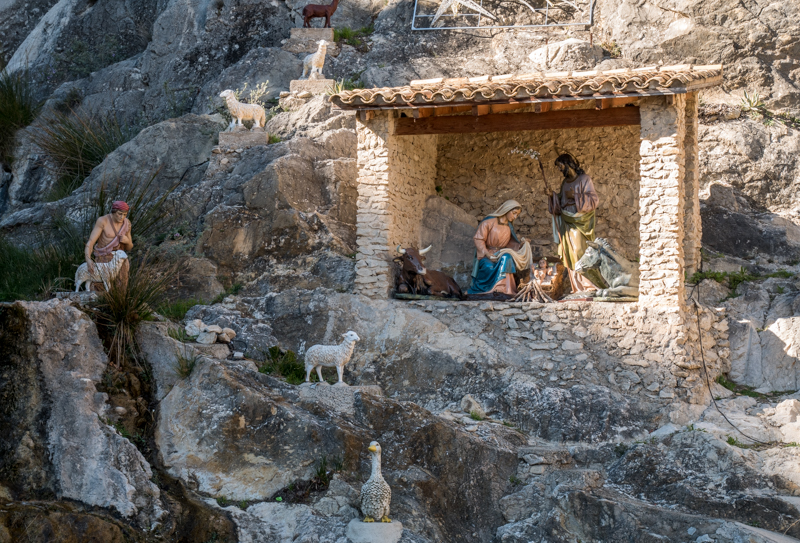 3_4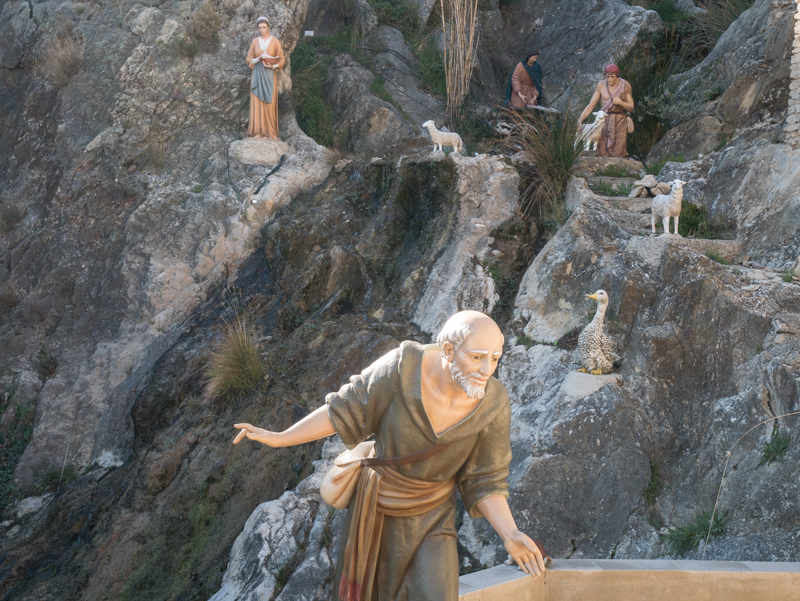 3_5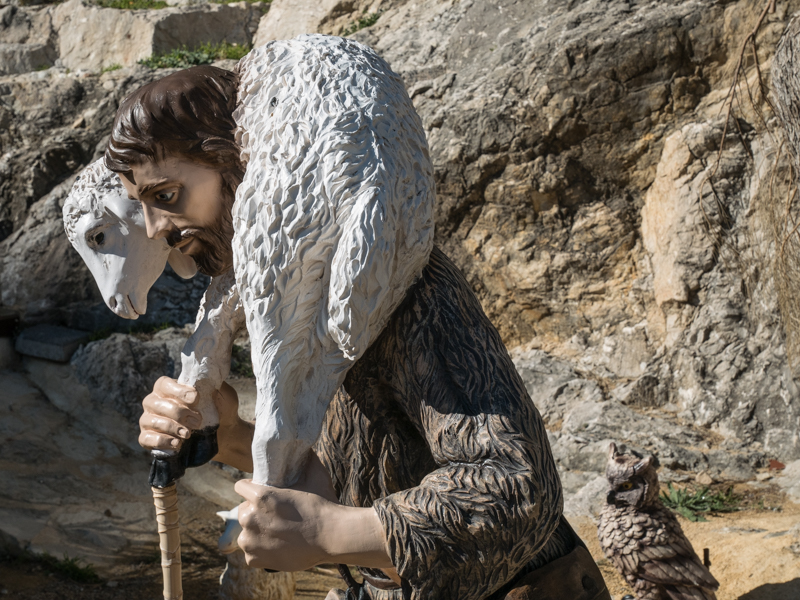 3_6
We returned home from the ride around lunchtime, and to our delight my wife was busy at the BBQ, grilling burgers for us: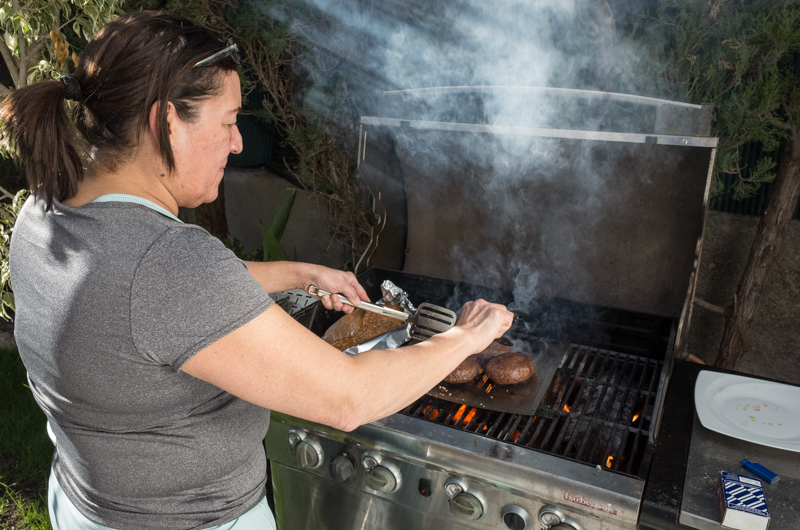 3_7
Tuesday was the last day of Lars's visit, and fortunately I was able to take the day off. We embarked on our main ride of the week, a 70 km outing that included the climb to the Carrasqueta mountain pass, from my house at sea level to an altitude of 1020 meters, on roads like this one: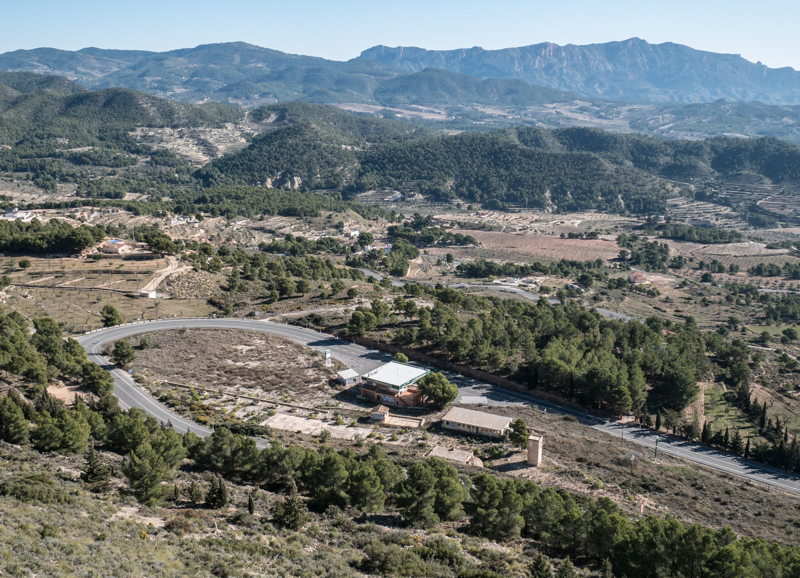 3_8
Six km before reaching the top, we stopped at the Venta Teresa bar and rest area, usually full of motorcyclists who love to play on the mountain roads, but not today–it was after all an ordinary working day:

3_9
I had not done this ride for several months, and I noticed a new sign at the entrance to the bar, a tongue-in-cheek "weather station" with an inscription that says something like "if the stone is hot, it is sunny; if it is wet, it is raining; if you cannot see it, it is foggy, etc.":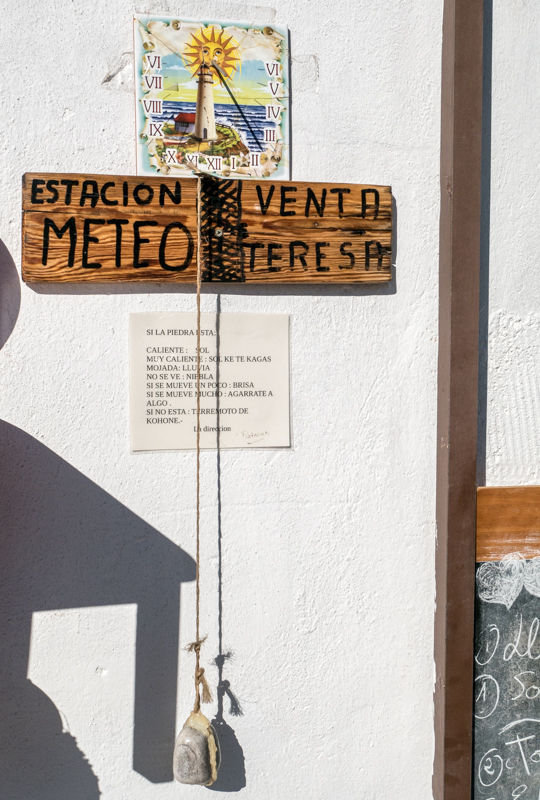 3_10
Another sign at Venta Teresa, one that has been there for some time, saying "grandma wants you to be careful on the road", aimed at the motorcyclists who ride the road too aggressively: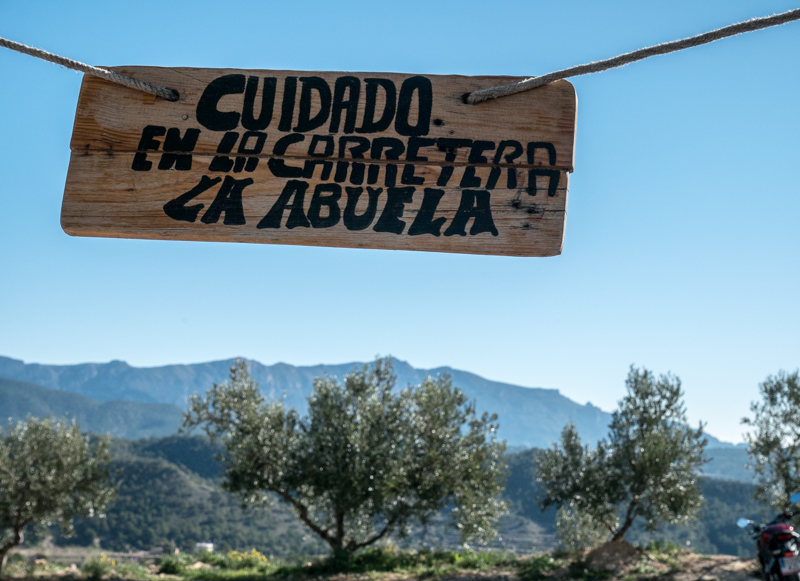 3_11
The sign in the preceding image is sadly relevant. As we approached the pass, I noticed at least two new roadside memorials to motorcyclists who died on this road. Here an especially poignant one, a double memorial: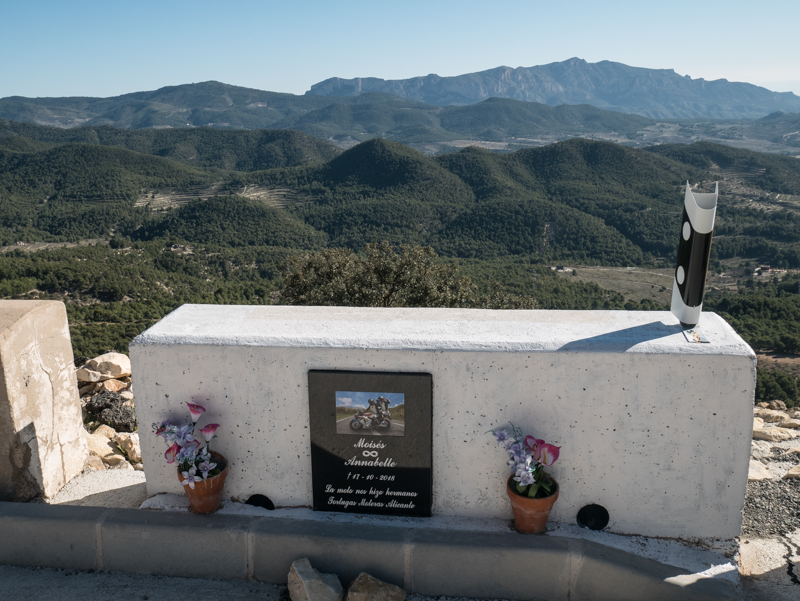 3_12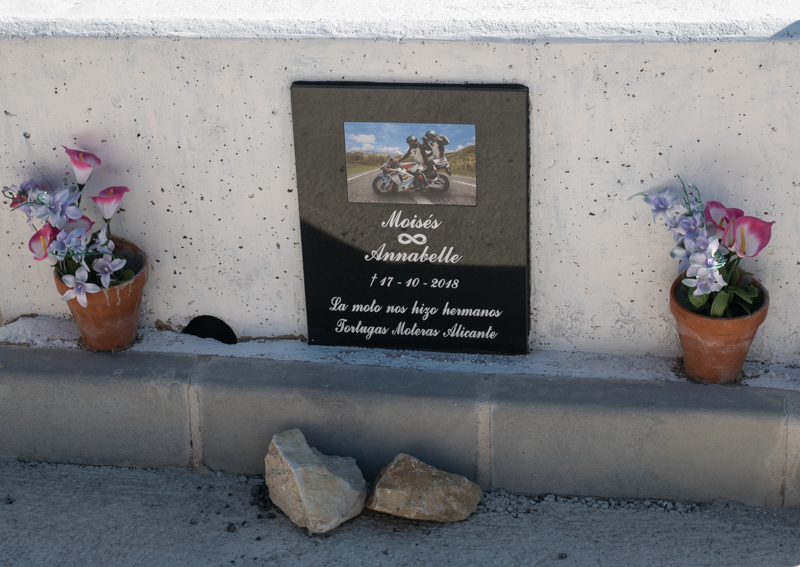 3_13
Another new one, very close to the pass: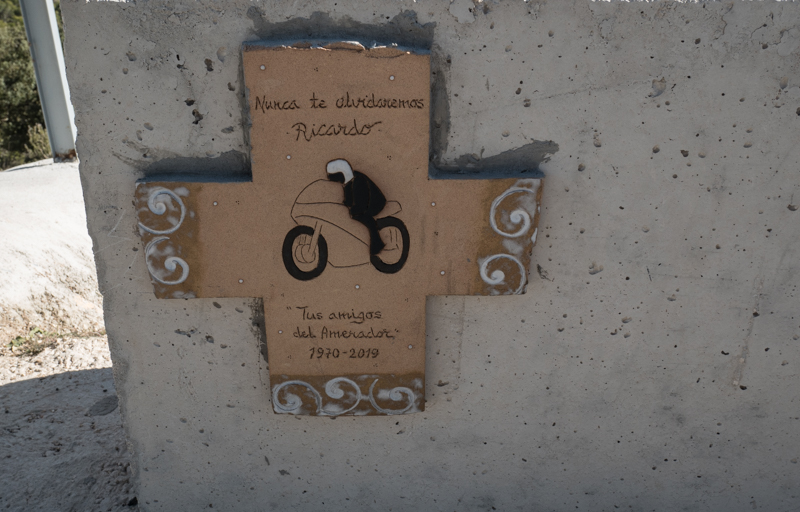 3_14
Finally, we arrived at the Puerto de la Carrasqueta: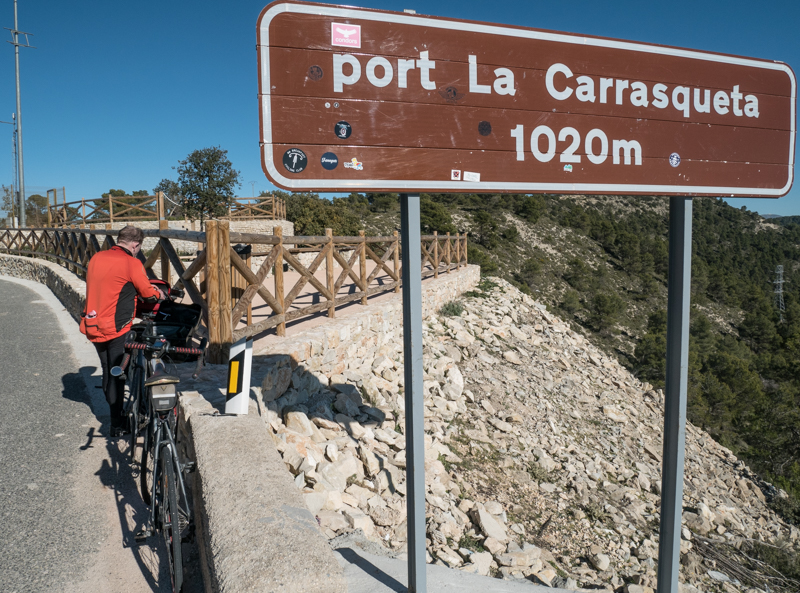 3_15
We took some selfies, ate our bananas, and enjoyed the view for a few minutes before heading home, letting gravity do its thing: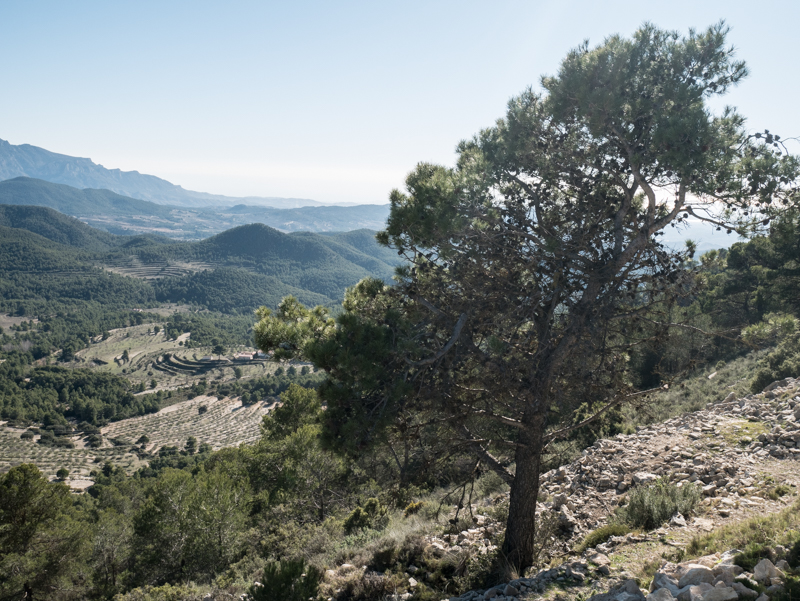 3_16
Lars's flight to Copenhagen departed 6:55 on Wednesday morning, so we left for the airport at 5 a.m., and since my office is close to the airport, I was at work at a totally obscene hour, 6 a.m. or some such. A couple of hours later, I enjoyed the dramatic sunrise on our terrace: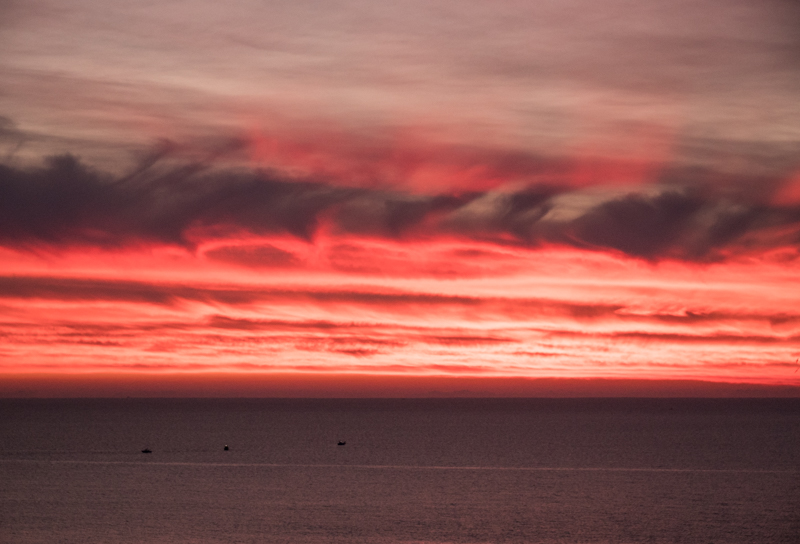 3_17
On Friday morning I went to the IMED hospital in Elche for some blood tests. Afterwards I photographed the long flat pond next to the main building, a place I find visually attractive: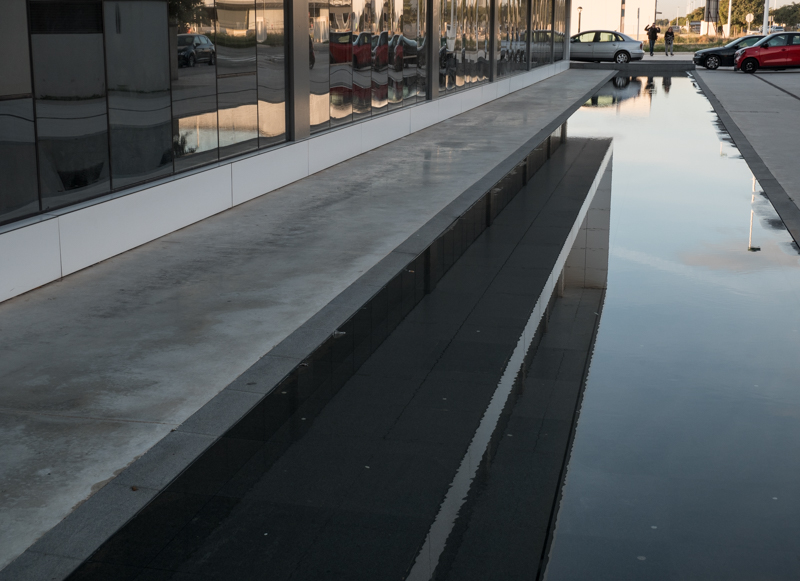 3_18
Finally, on Saturday afternoon I went to the centre to have a beer or two at Malatesta, an amazing bar with 20 beers on tap at all times, among them gems such as Tripel Karmeliet. On an adjacent street corner, I stopped to admire this beautiful Harley; probably does not handle too well, but it certainly had character: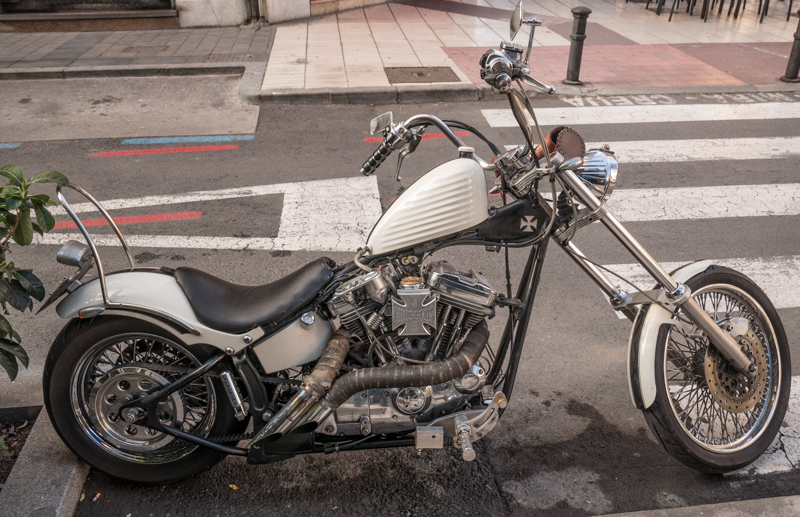 3_19
I loved the details of the engine, with the various innards exposed: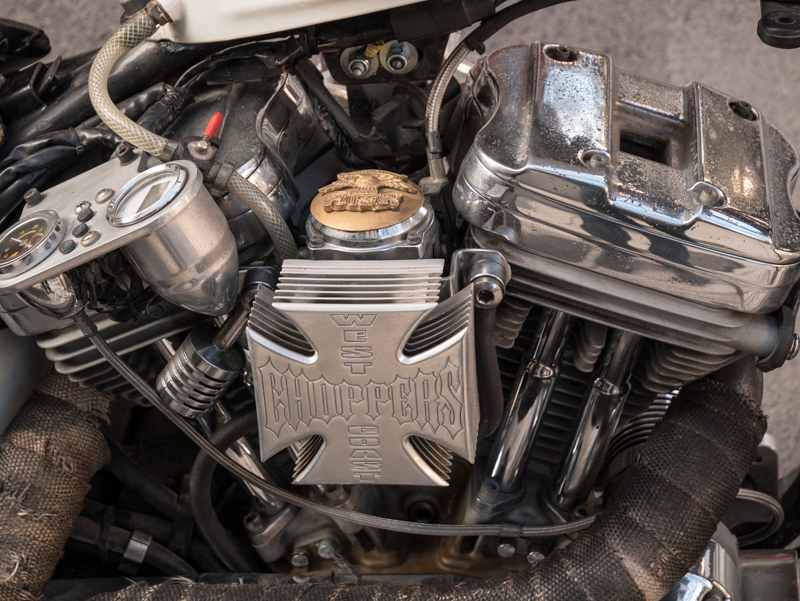 3_20
Oil gauge, and a non-period-correct digital clock of some sort: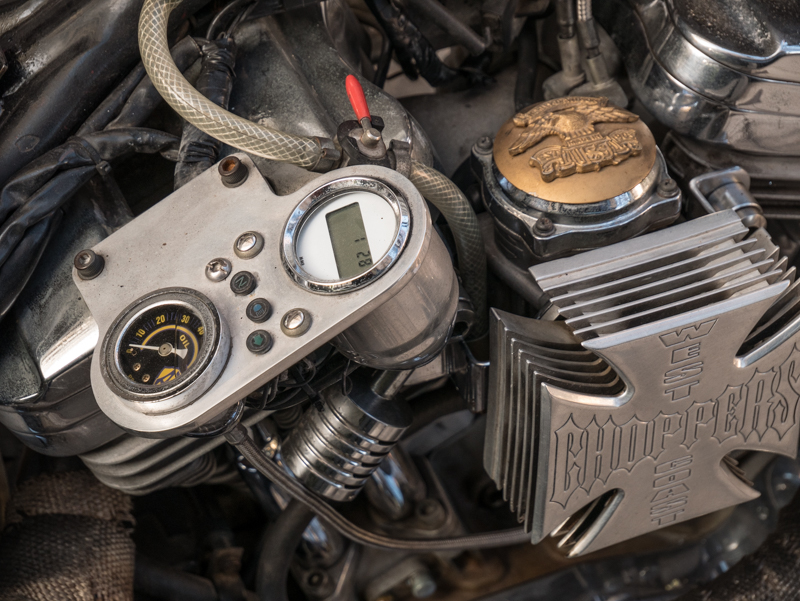 3_21
Ignition: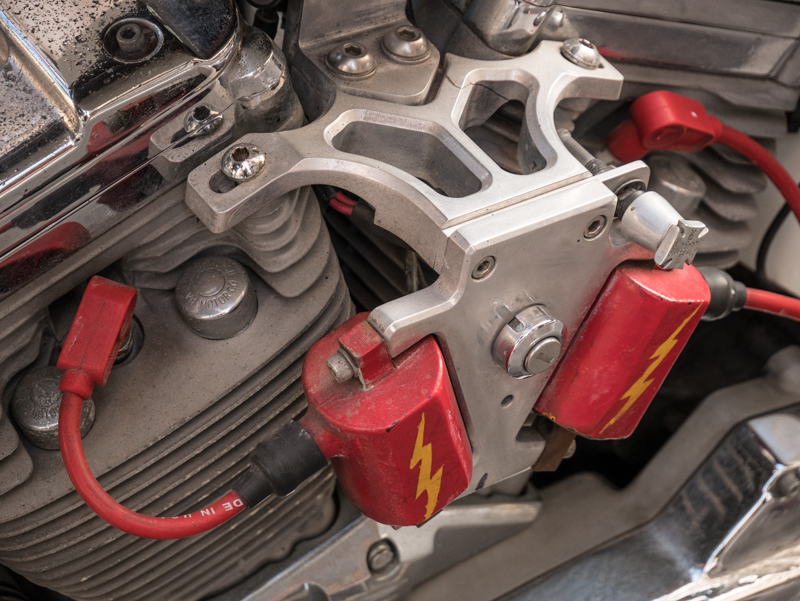 3_22
Headlight detail: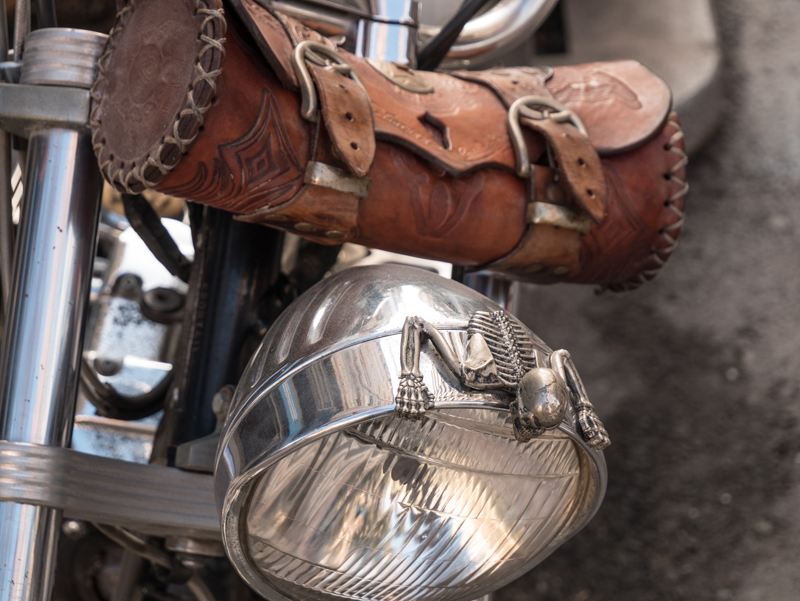 And that was week 3 of my 20th year of PAWs.