Another week, almost a copy of the preceding week, with cycling and work, plus some walks around the city. But the weather is looking more like autumn, and I made a rare visit to the central market in the centre.
40_1
One morning I passed this reservoir near Busot; it is evident that we have had much less rain in September than usual: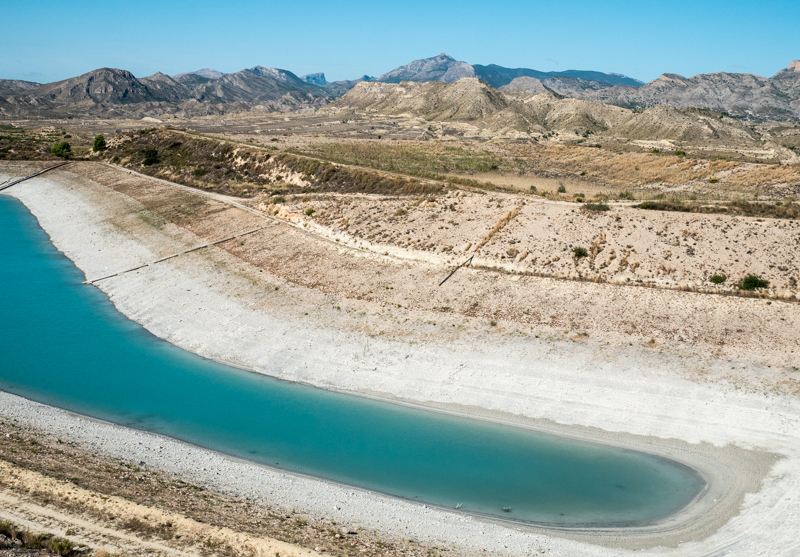 40_2
On Sunday we hosted a lunch at our house for our usual group of friends, but this time we were joined by an old friend, Malika, who lives in Paris:

40_3
A conversation; all our gatherings are held outdoors for safety reasons, and anyway the weather in this part of Spain is still delightfully warm: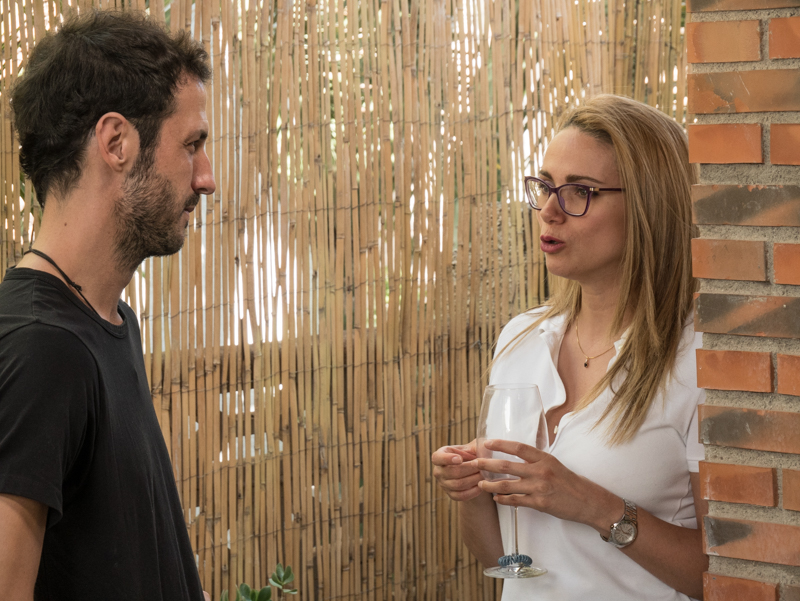 40_4
As always, the food was a cooperative affair. I made this orzo-feta salad with kalamata olives and other goodies: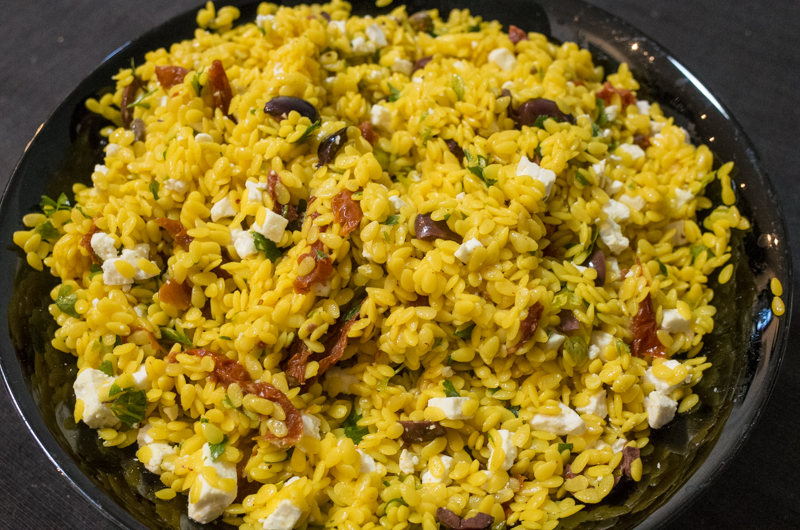 40_5
Fried anchovies by my wife: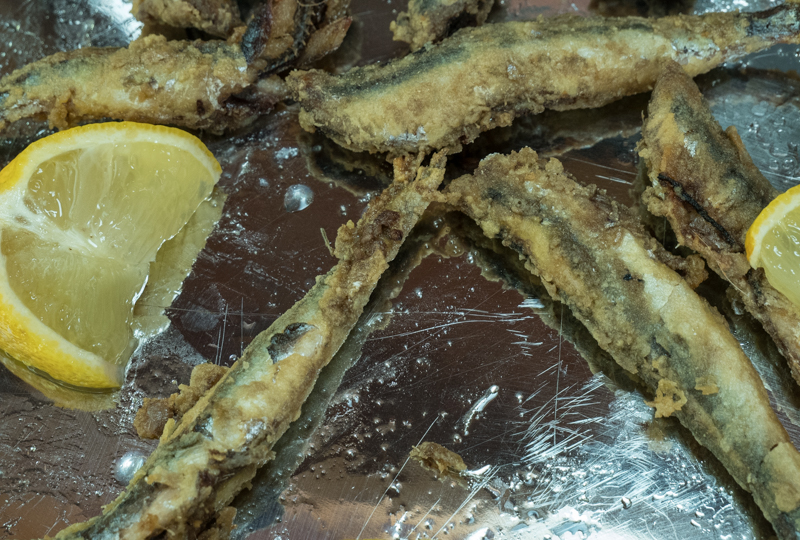 40_6
I do not remember who brought this dish of shrimp and avocado, but it was delicious: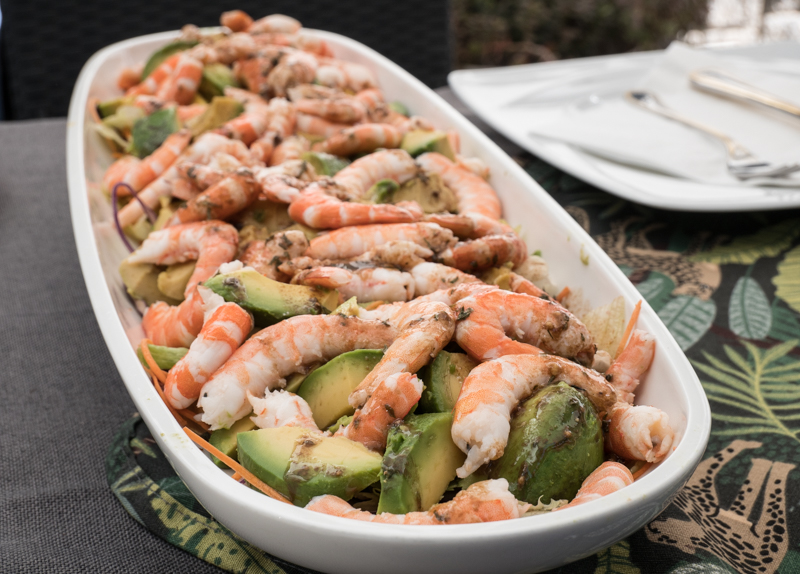 40_7
And as usual, BBQ prepared by our Argentine chef Eliot: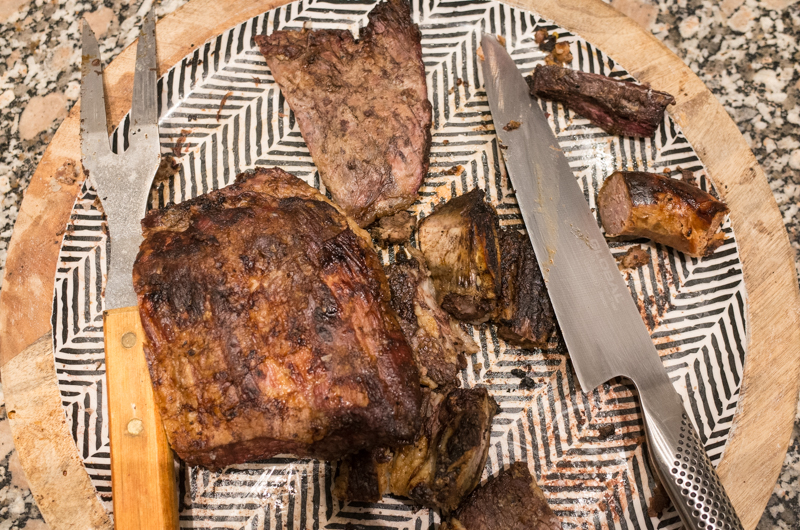 40_8
But this was the coup de grâce, French cheeses provided by Malika. There are few pleasures in life to rival this: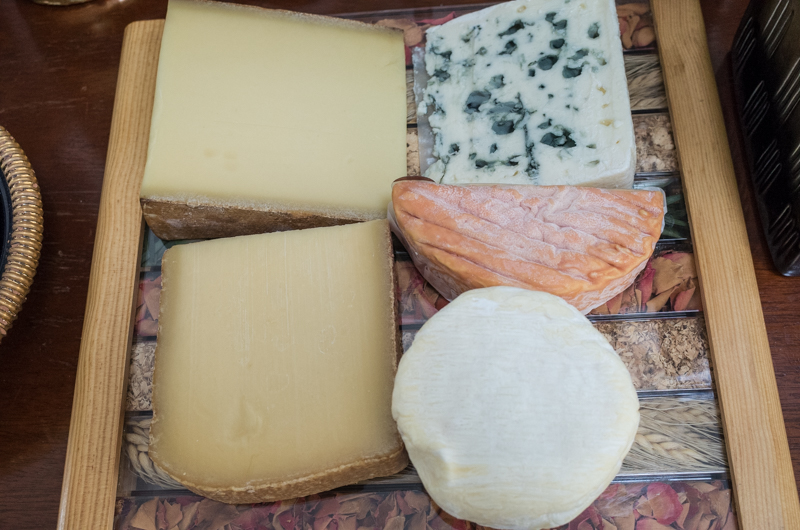 40_9
I continued to prowl the office with my camera, photographing my colleagues in this "new normal". Here is Eri: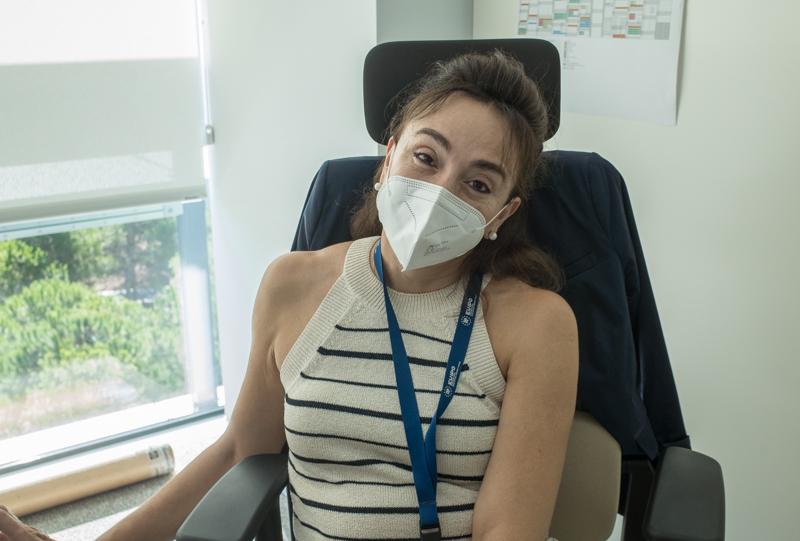 40_10
My neighbour Claire. The flags have been put there to provide a suitable background for a major meeting we are hosting on Zoom: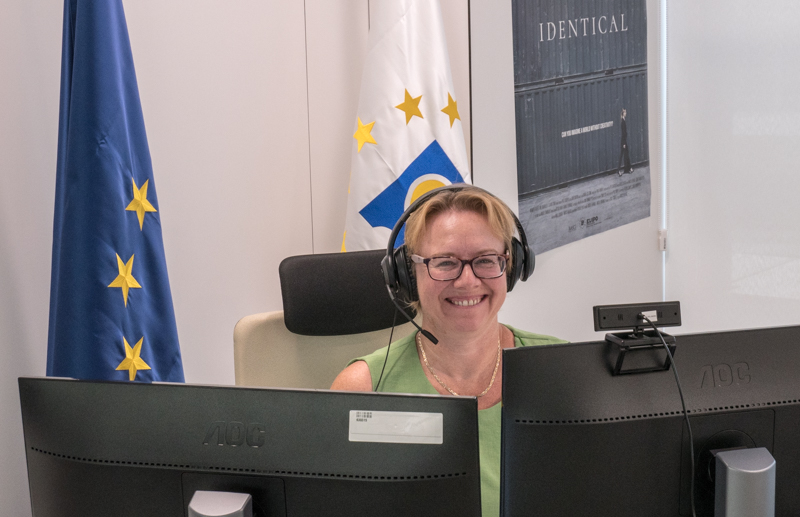 40_11
In normal circumstances, the plenary meeting of the European Observatory on Infringement of IP Rights would have been held at our office, with a nice dinner in the evening and lots of networking. But in these Covid times, we have to do it like this; still, we managed it, with around 200 participants around Europe: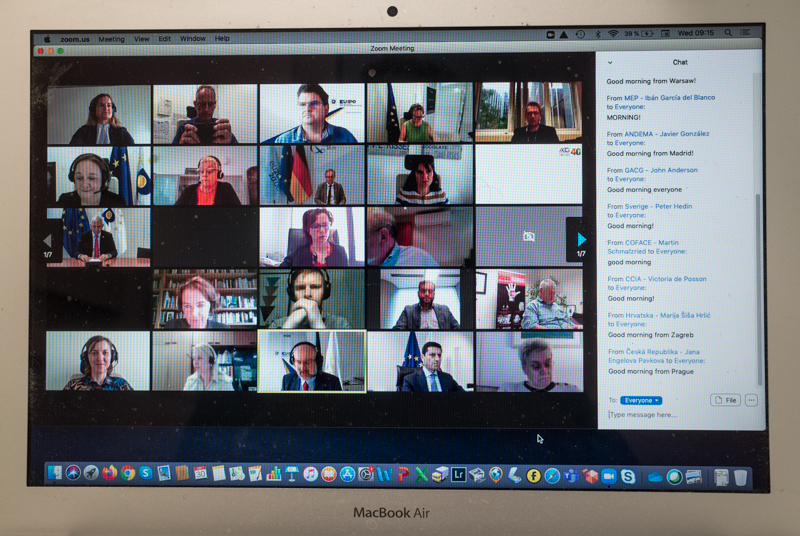 40_12
Now for some cycling photos. Every morning, I see the beautiful dawn skies during the first few km of the ride: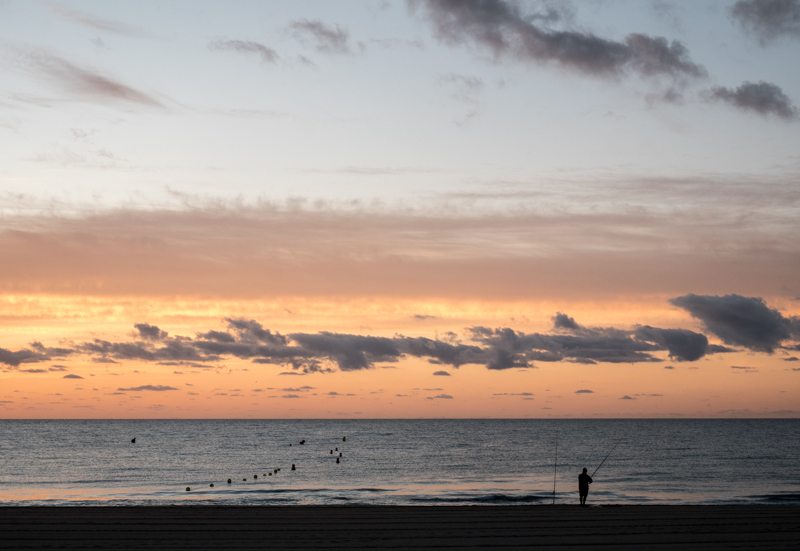 40_13
Sometimes I go for a ride in the afternoon if I have an early meeting at work and so cannot do a morning ride, but on the other hand I can get out early enough to get an hour or so before sunset. This was the case one day, with different views around Busot from the usual morning colours: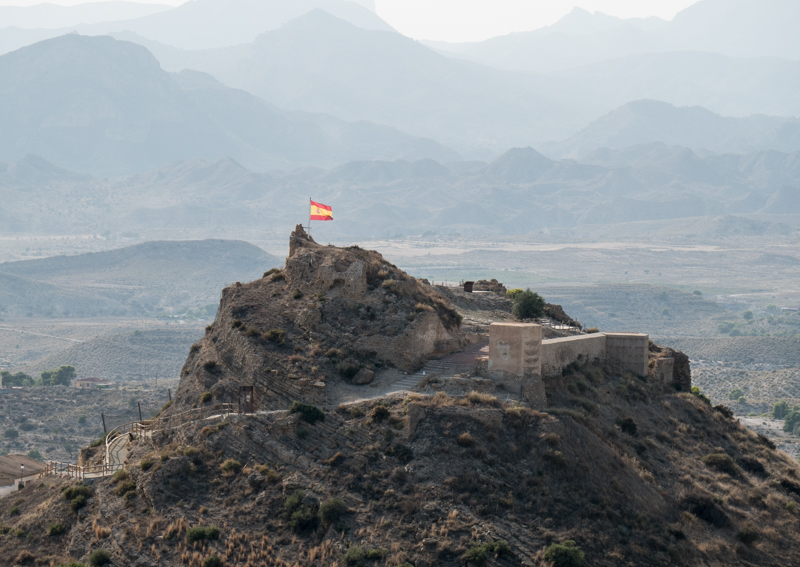 40_14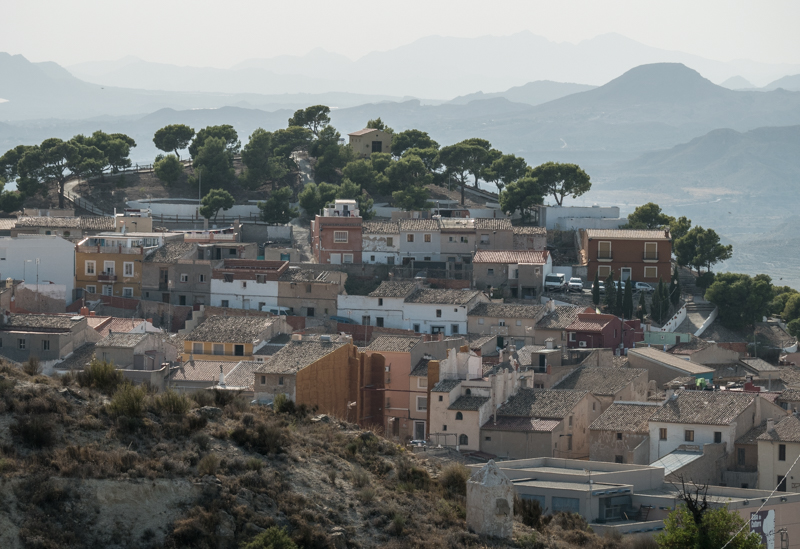 40_15
The road between Busot and Jijona. Spot the cyclist: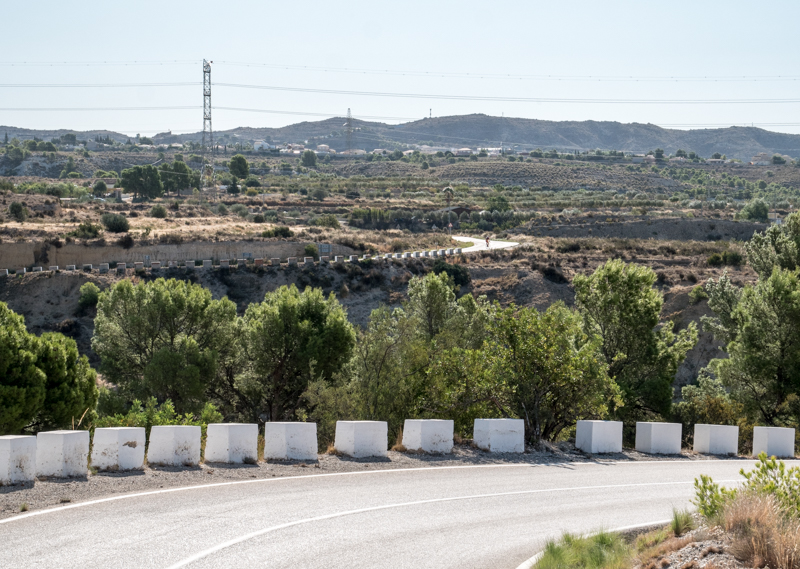 40_16
One day we did have some threatening clouds that actually delivered and made me shorten the ride somewhat–but they were photogenic: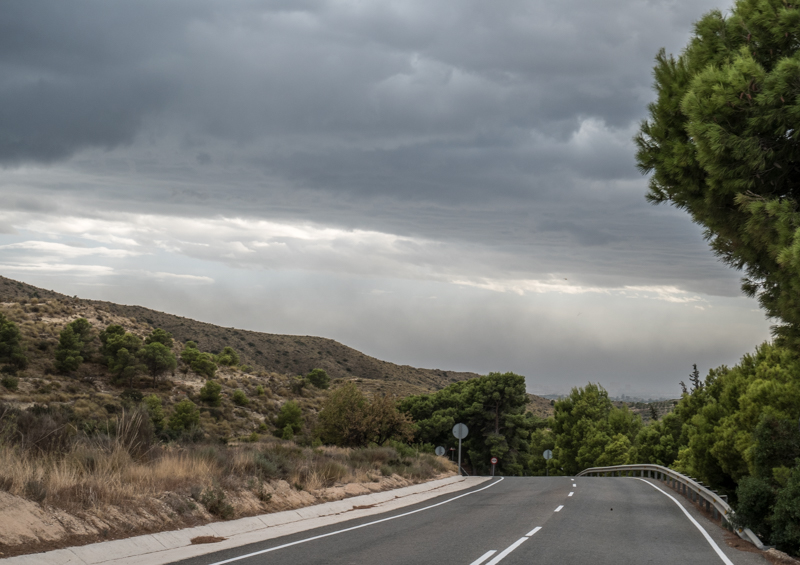 40_17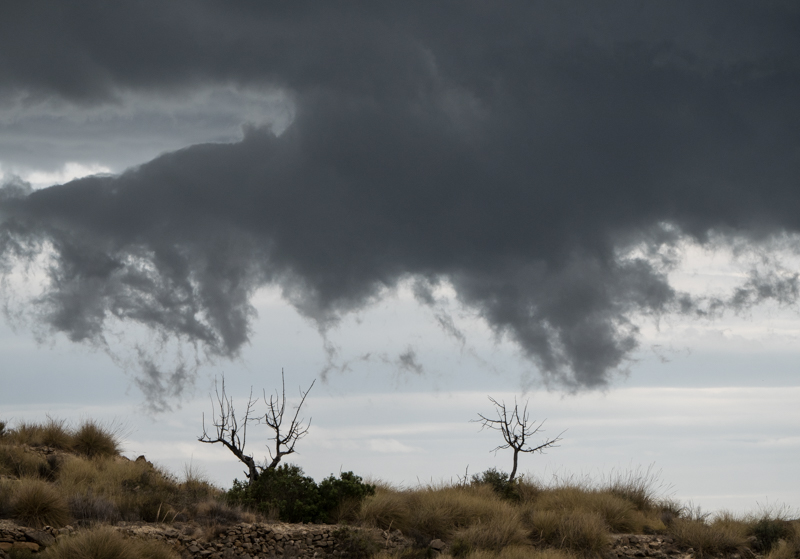 40_18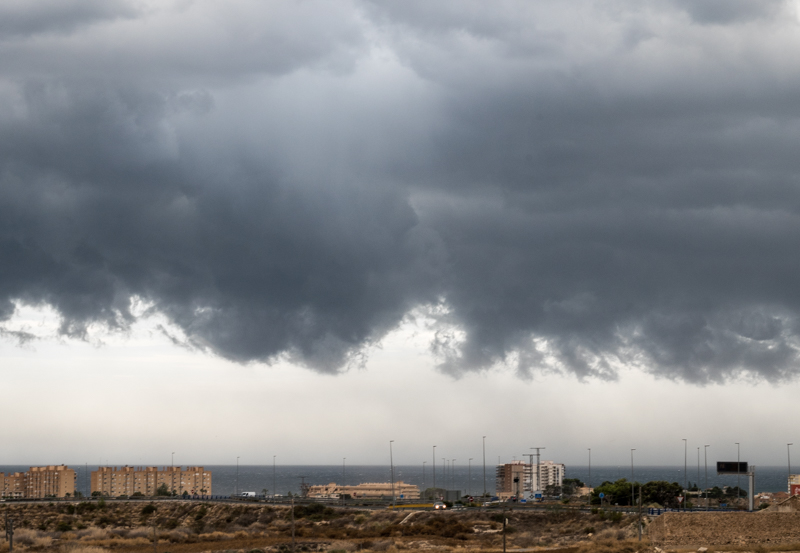 40_19
On Saturday, I decided to visit the Mercado Central. I do not go there so often these days because it is quite crowded and it is impossible to keep the 1.5 meter distance (which is why masks are mandatory). But this day I felt like a walk in that neighbourhood, to capture images like this one, which I called "Alicante faces":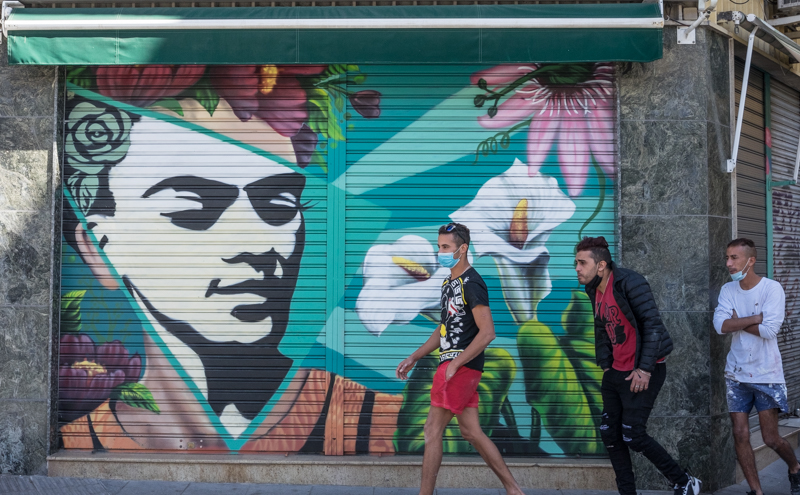 40_20
A balcony near the Mercado: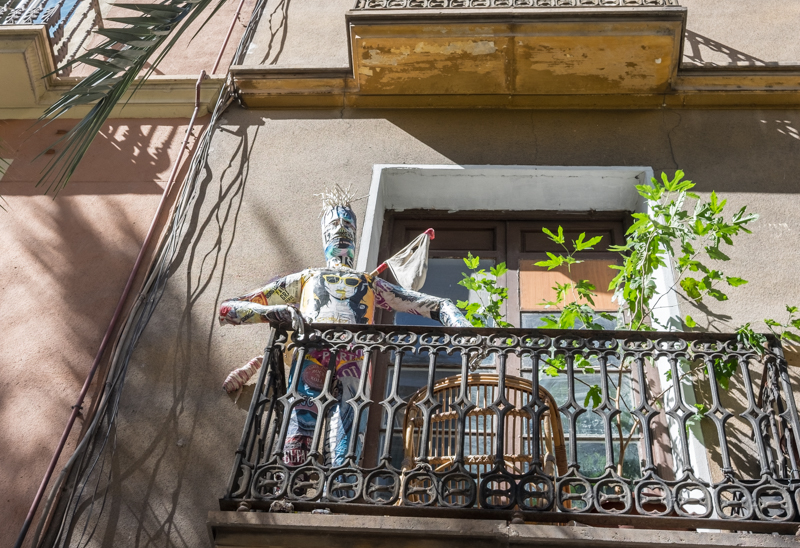 40_21
A typical neighbourhood bar in the barrio: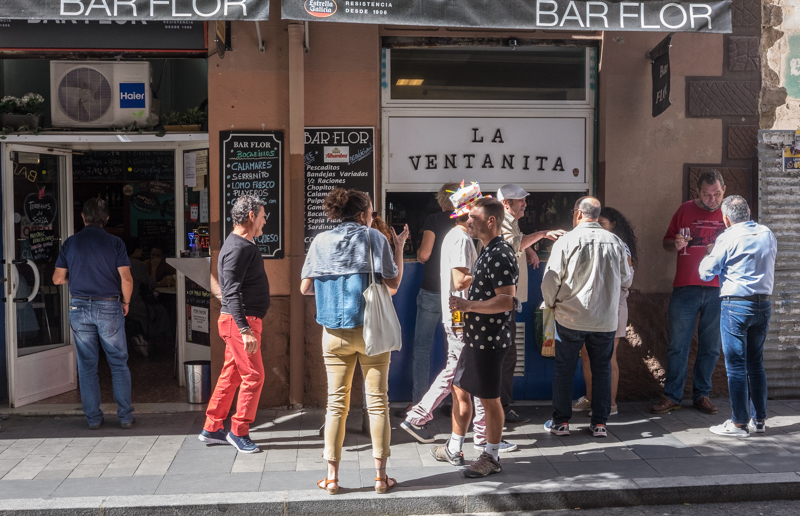 The last two photos are taken with the 50mm Leica Summilux, mounted on my Fuji X-E2 using the Fotodix autofocus adapter.
40_22
The goodness of tomatoes. The ones we have here are the best in the world: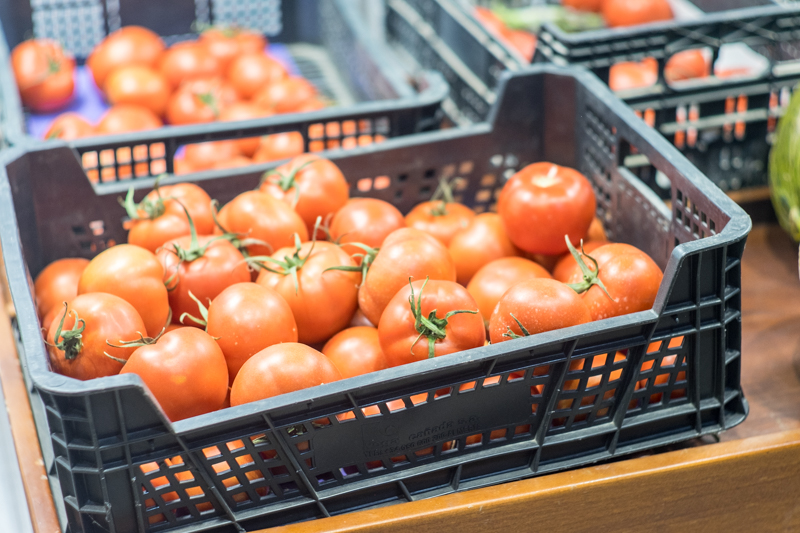 40_23
A fishmonger from whom I bought some excellent tuna steaks: