Even though this is a weekly blog, all the pictures are in fact from one day: Sunday, 18th January. That day, Lars and I drove up to the mountains where we had cycled a couple of days earlier to explore some places with our cameras, something that is difficult to do from a bicycle–medium format equipment and tripods are not exactly easy to carry on a racing bike. So this Sunday we packed everything into the car and drove. My resulting black & white medium format pictures are shown here, but in this blog I show some colour pictures, all taken with my "pocket" camera, the Ricoh GR.
4_1
Lars in action at the Puerto de la Carrasqueta: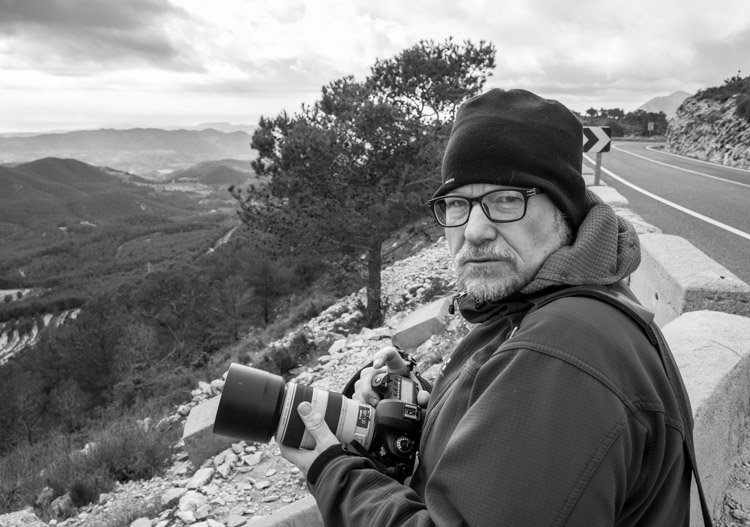 4_2
Having a sturdy tripod and a camera with self-timer allows for nice selfies: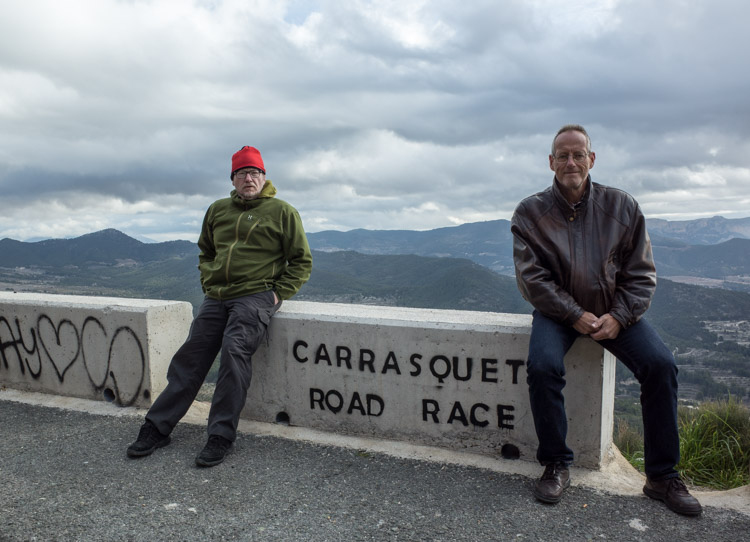 4_3
The town of Jijona, as seen from the surrounding hills: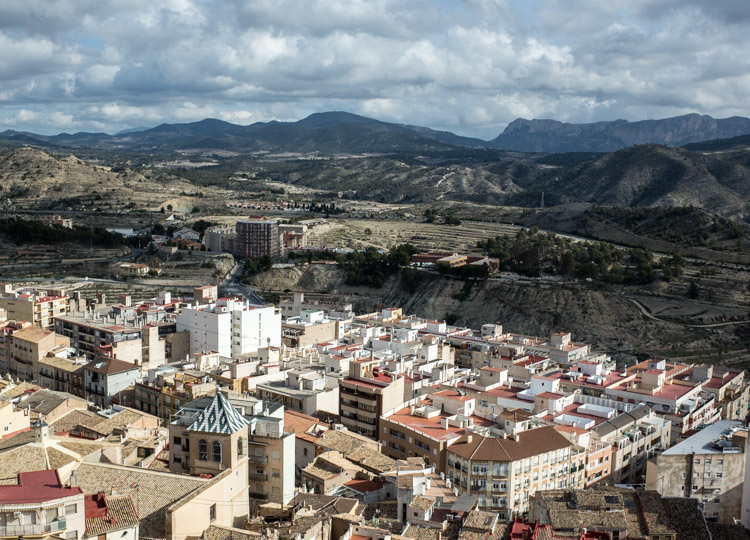 4_4
Ruin of a Moorish castle in the hills above Jijona, in colour and B&W: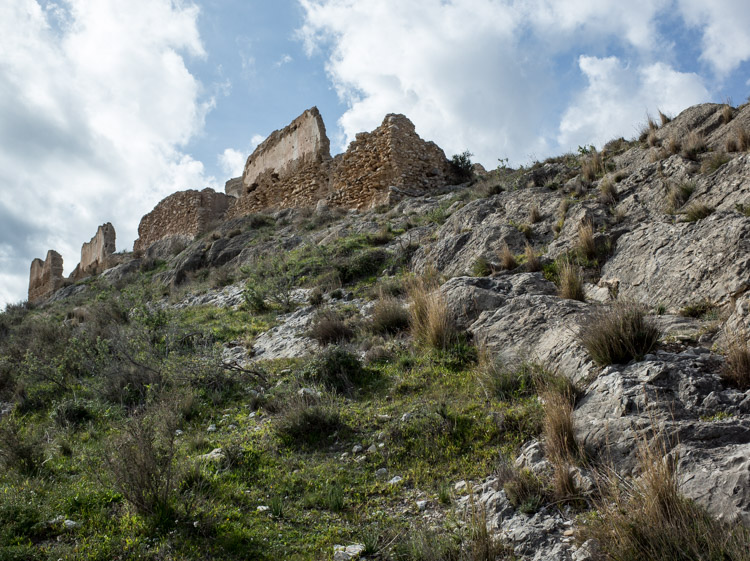 4_5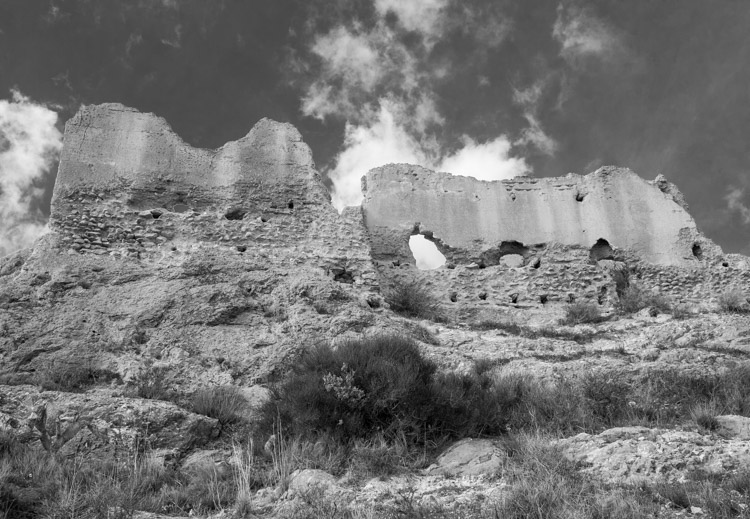 4_6
Abandoned house in the countryside between Jijona and Busot: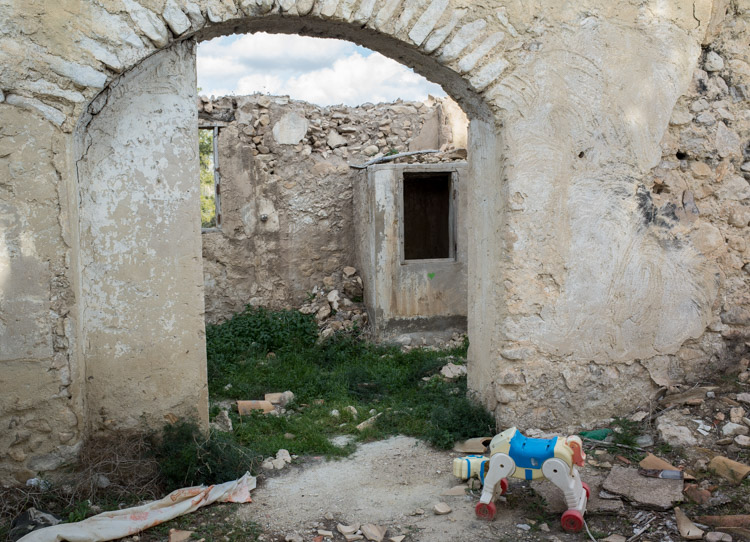 4_7
Another self-portrait: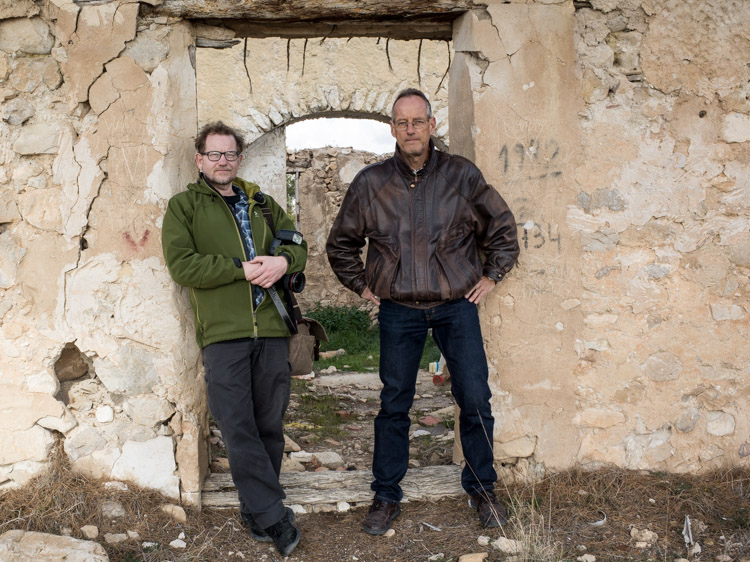 Our last stop, and the source of the remaining dozen images, is a place near Busot, called the Preventorio de Aguas de Busot. More information is available here (in Spanish). Basically, this started as a fancy hotel/resort in the mid-19th century, became a hospital for children with tuberculosis just before the Civil War in 1936, and was subsequently abandoned once the disease was largely eradicated in Spain. Today, it is the property of a wealthy businessman from Alicante, but remains in its abandoned state. We start the tour on the grounds, and finish it inside the building.
4_8
Overall view of the Preventorio: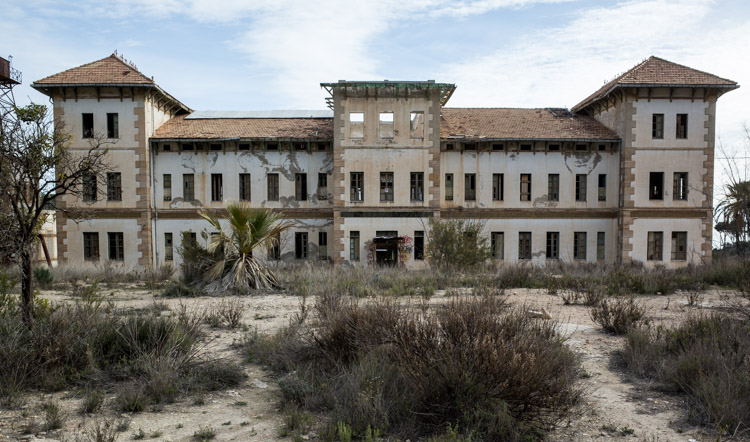 4_9
Side view of the Preventorio: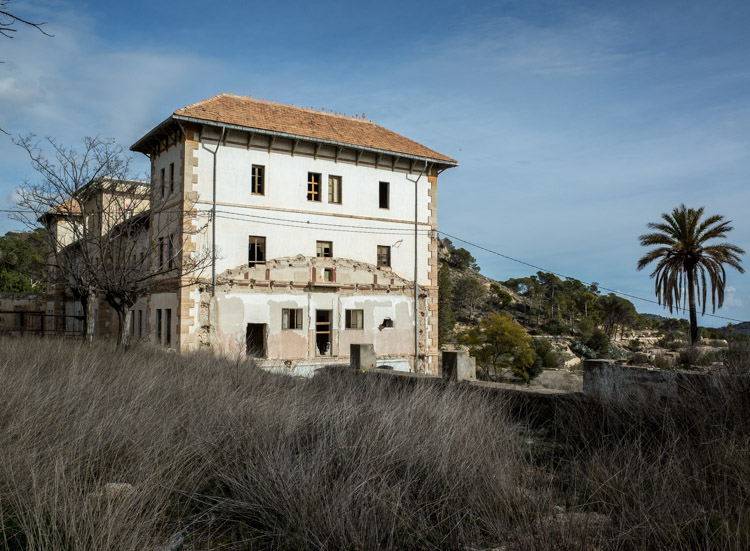 4_10
The water tank: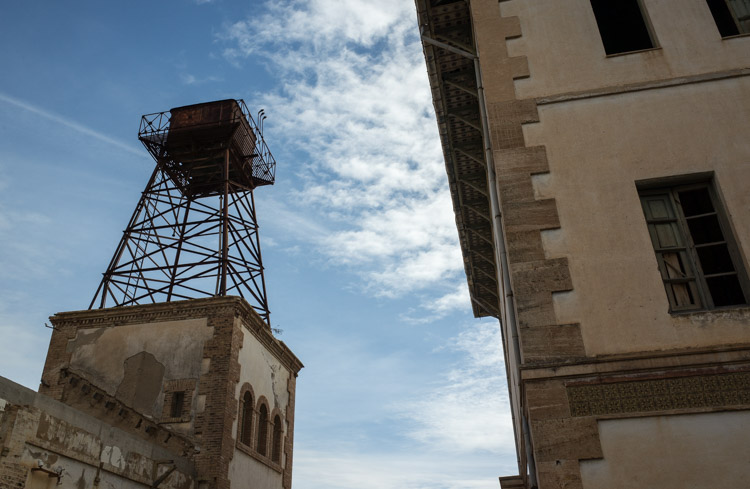 4_11
Ruin and sky: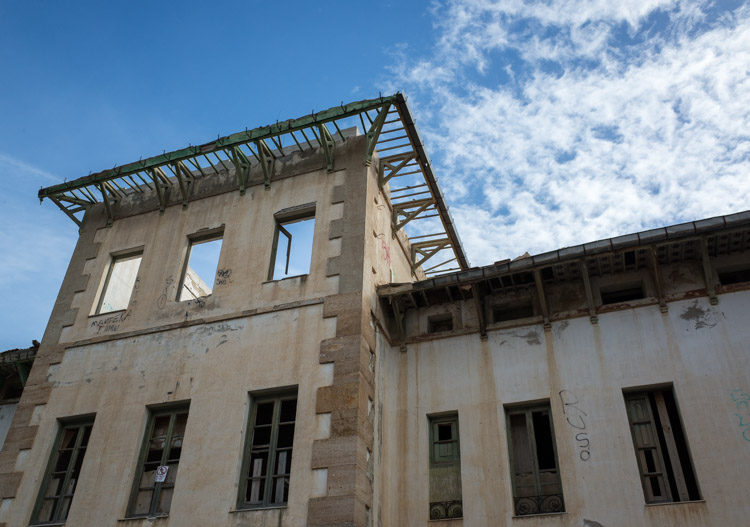 4_12
Door with mesh: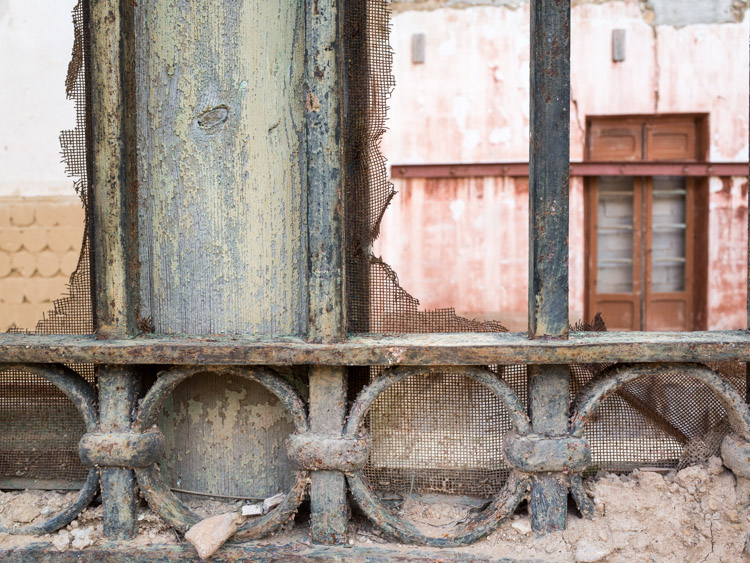 4_13
Tree: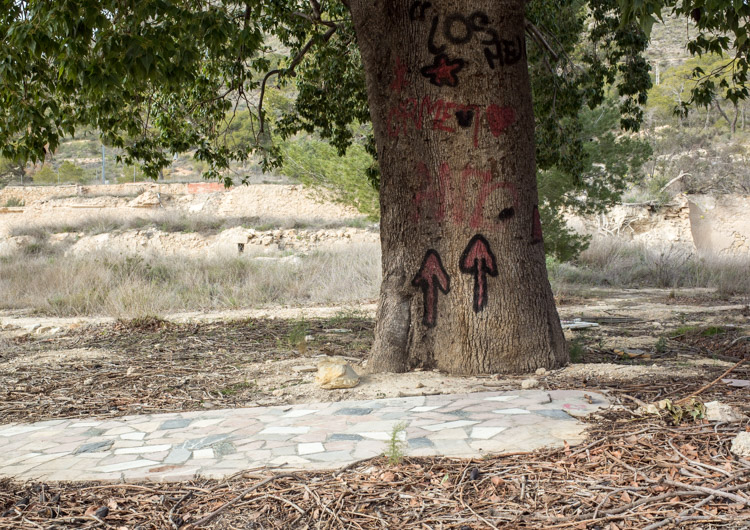 4_14
The entrance: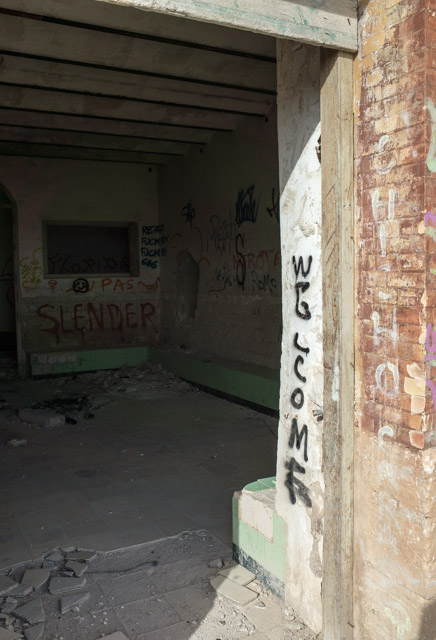 4_15
The main hallway: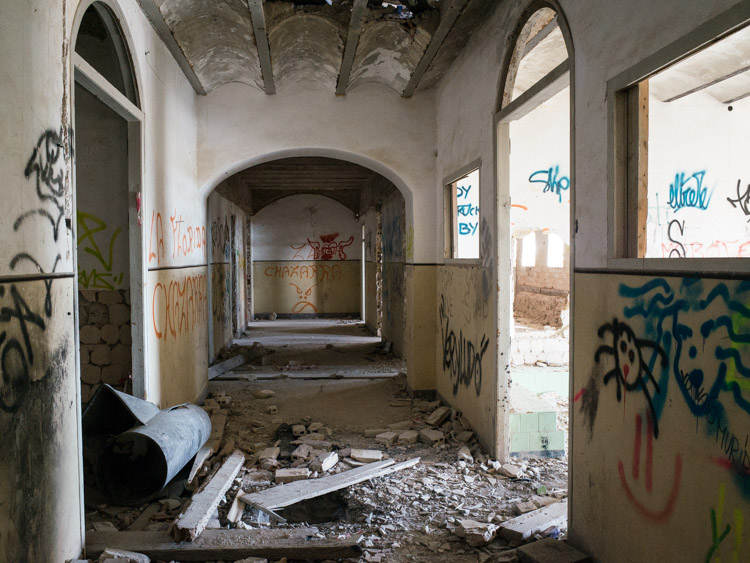 4_16
This room was once filled with beds and sick children: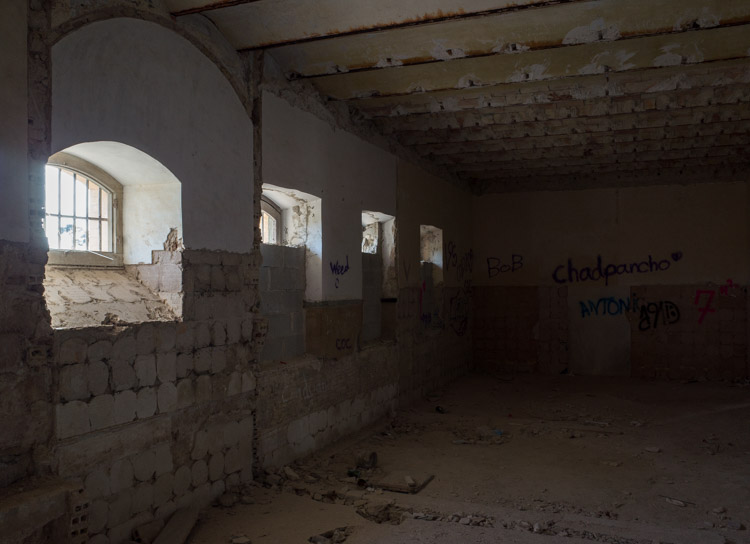 4_17
Looking into the neighbouring room: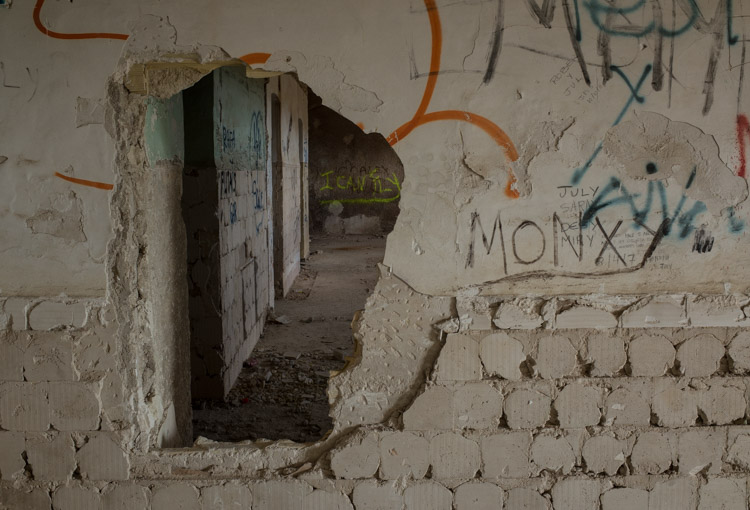 4_18
We were not the only ones exploring the place. The Preventorio seems to be treated by the locals as a park:

4_19
Looking up at the ceiling. Access to the upper floors is impossible, just as well: