Most of this week's photos are from an exhibition of work by women artists held at Espacio Séneca, site of the old bus station which has been converted into an exhibition space. There are also some images from a gala dinner of our wine club, a performance by the choir in which my wife sings, and from a bike ride to the beaches south of Alicante. And lovely Eri also makes an appearance.
26_1
I start with a couple of images that belong to the preceding week but they were on a roll of film that I only finished this week, so I take certain liberties with the timing. This is the Hoguera on the Esplanada de España, photographed with my Leica M2 on Fomapan 400 film. I found it interesting to photograph something so colourful in monochrome: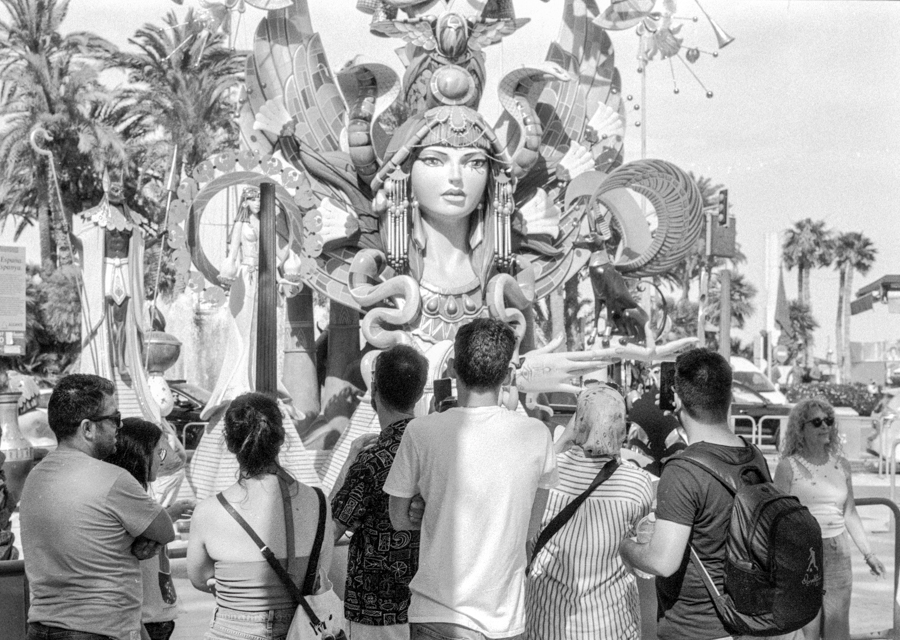 26_2
And from the same roll, workers putting the finishing touches on another installation. Even after the 16 years of living here, I continue to marvel at all the work and costs that are incurred to install something that will only be there for a few days, only to be burned down at midnight on June 24th: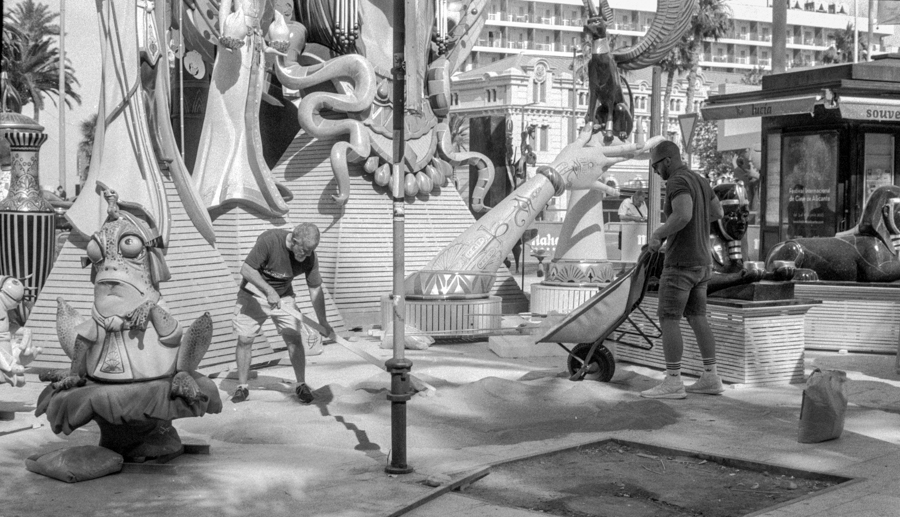 26_3
My wife has been singing in the parents' choir of the European School for many years. As is the case with most of the other choir members, our daughter graduated from the school years ago (in 2013 in her case) but the choir keeps going on. One evening this week they performed in a church in El Campello. I like to photograph choirs because people make funny faces when they sing (my wife is in the bottom right corner):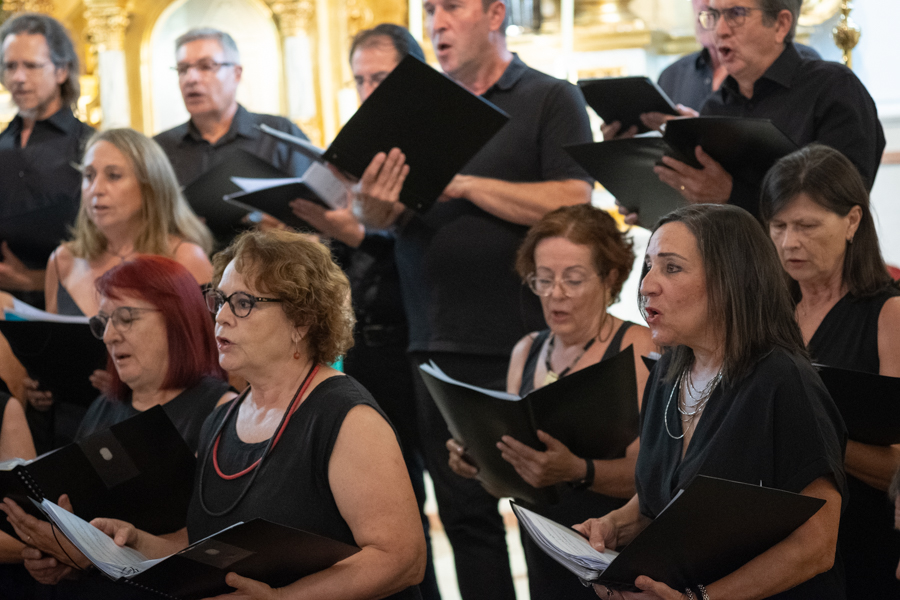 26_4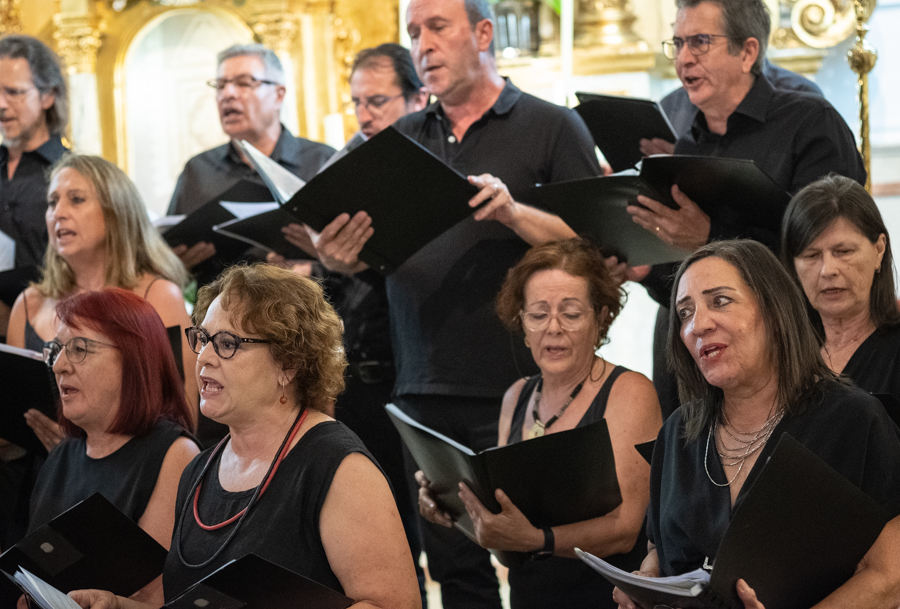 26_5
Plaza Séneca is a square in a low-income neighbourhood in the centre of Alicante. It used to be the site of the bus station, with long distance buses departing for other cities in Spain and other countries such as Romania. A few years ago the bus station was moved to a more convenient location, and the building, now called Espacio Séneca, has been converted into an attractive exhibition space. I stopped by to visit an exhibition by female artists called Gramáticas Textiles. The unifying theme was the use of everyday objects to create the art: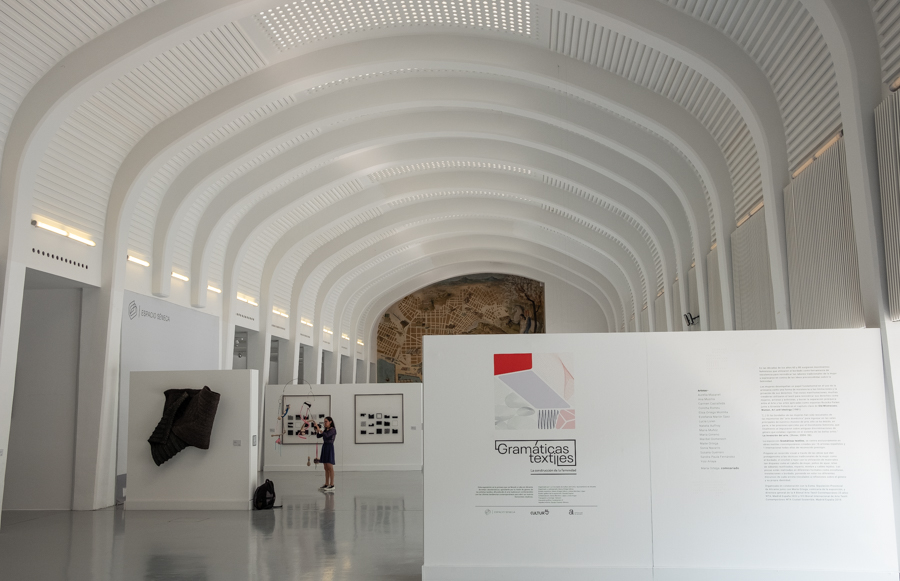 In the next few images, I show the works on display, identifying the artists. In all cases the works are from the past 2-3 years.
26_6
Elisa Ortega Montilla, "This is not a vagina":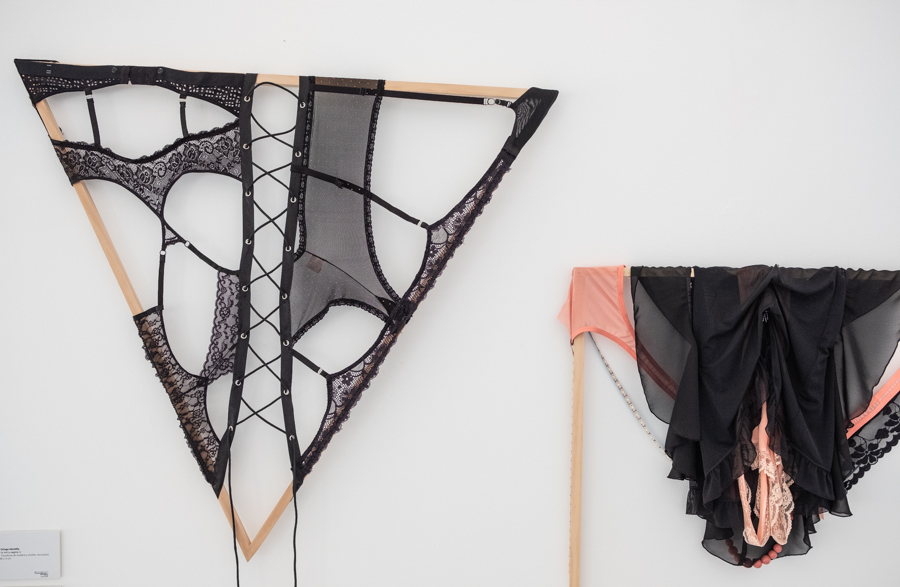 26_7
Sandra Paula Ferndández, "Nuevas reglas" ("New rules"):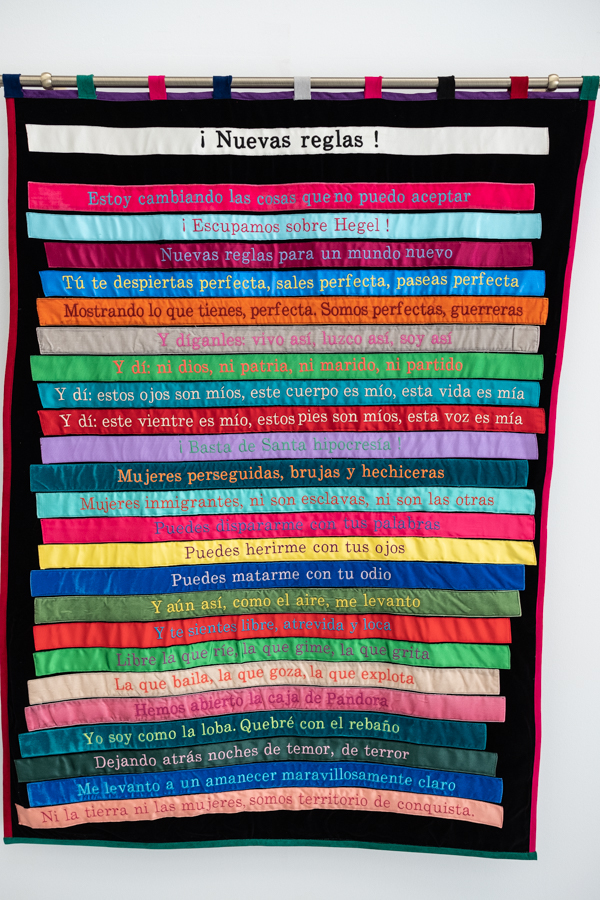 26_8
Lucia Loren, "Aguajas" ("Needles"):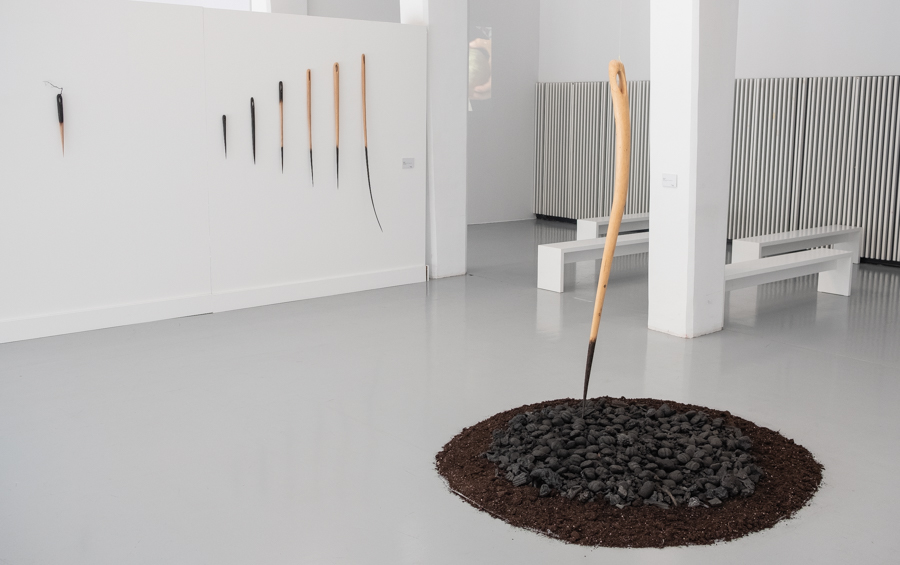 26_9
María Muñoz, "Dos figuras enfrentadas" ("Two figures facing each other"):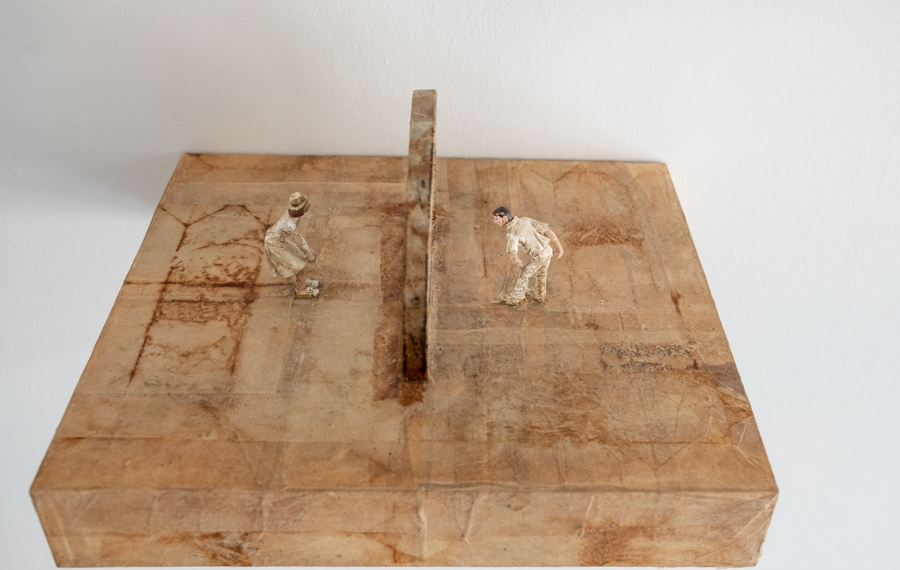 26_10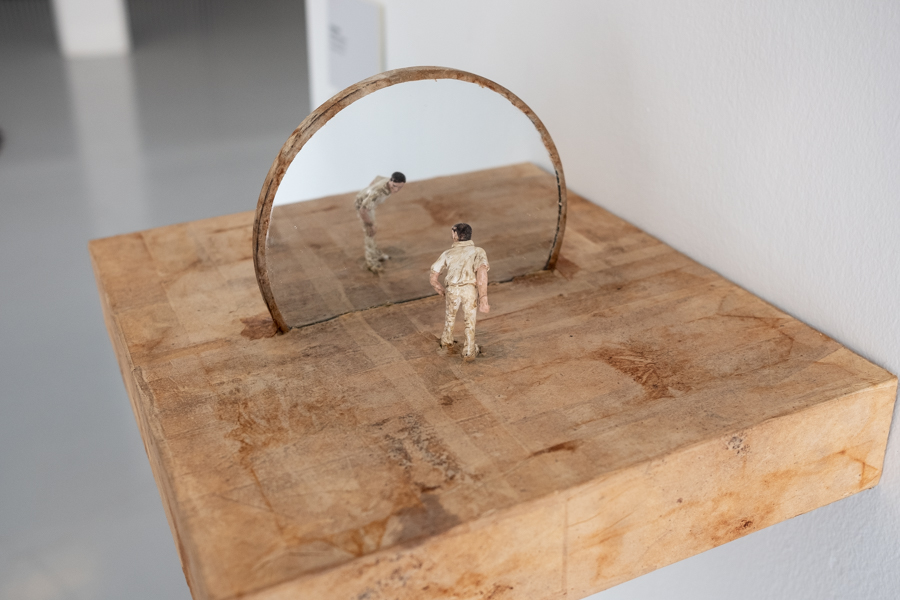 26_11
Estefanía Martin Sáez: "Me mudo al paraíso" ("I move to Paradise"):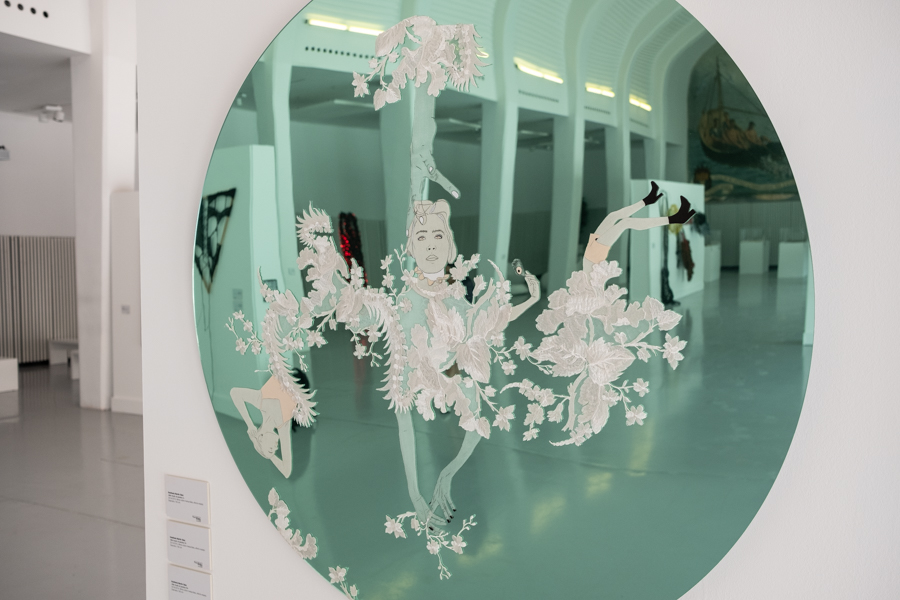 26_12
Ana Musma: "Mi Kasita de Papel" ("My paper house"):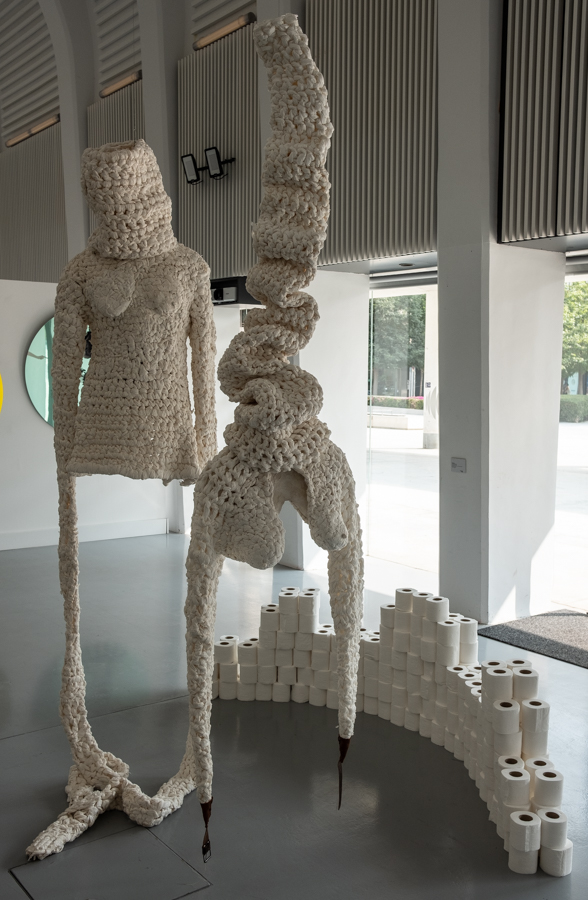 26_13
Susana Guerrero: ""Siempre hay una lengua que te escucha, siempre hay una lengua que te calla"" ("There is always a tongue that listens to you, there is always a tongue that shuts you up"):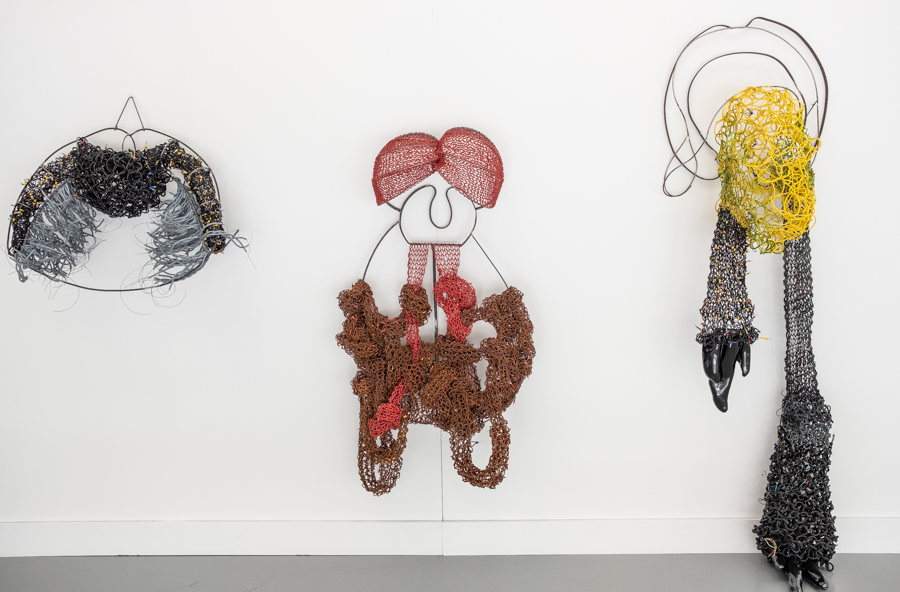 26_14
Susana Guerrero: ""Siempre hay una lengua que te escucha, siempre hay una lengua que te calla"" ("There is always a tongue that listens to you, there is always a tongue that shuts you up"):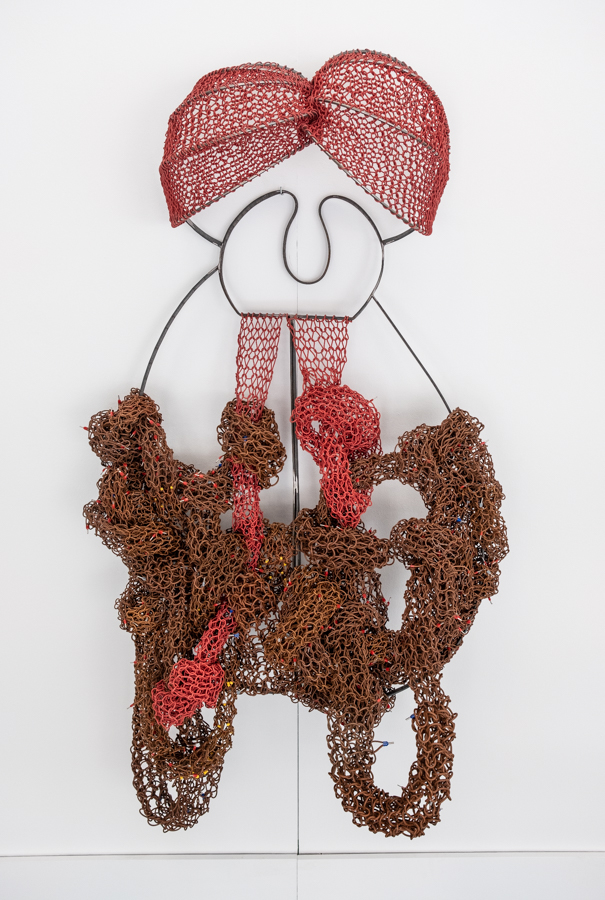 26_15
At the office, one day Eri was wearing a very yellow dress which I thought would go well with the painting in Claire's office. So we did a quick photo session: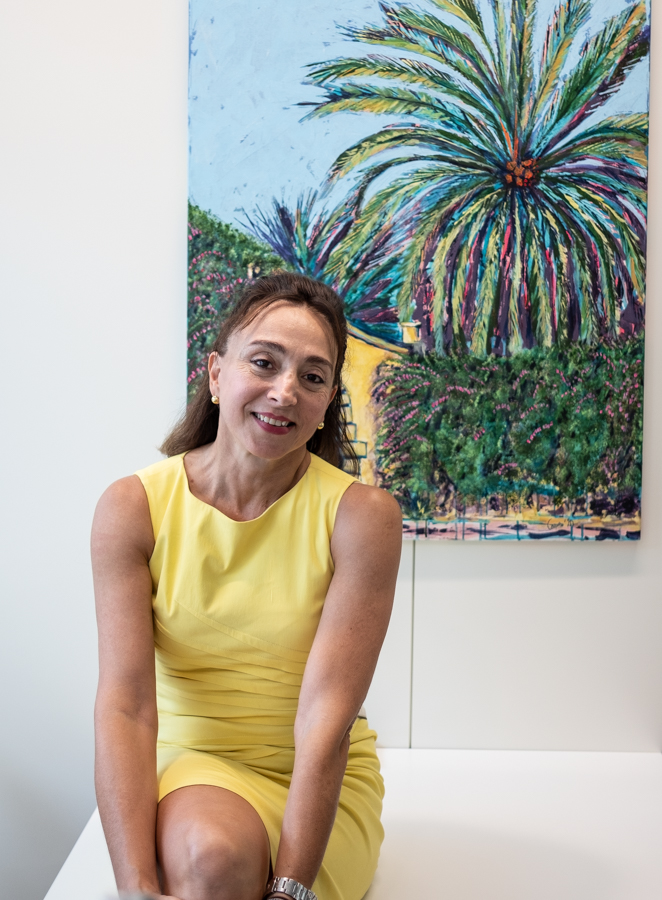 26_16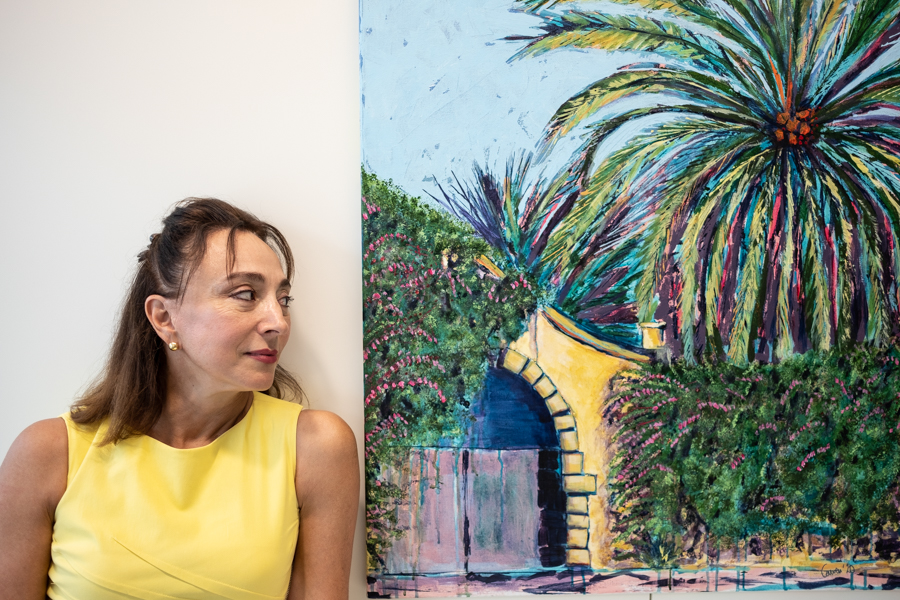 26_17
Our wine club had its end-of-season dinner at a local restaurant Finca Santa Luzia: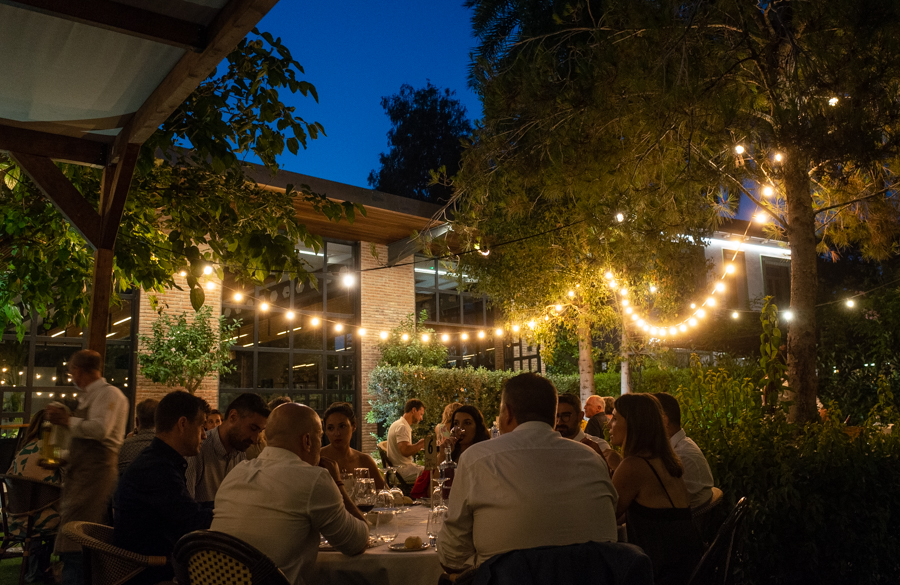 26_18
A couple of my table companions, Sophio from Georgia and Anna from Sweden: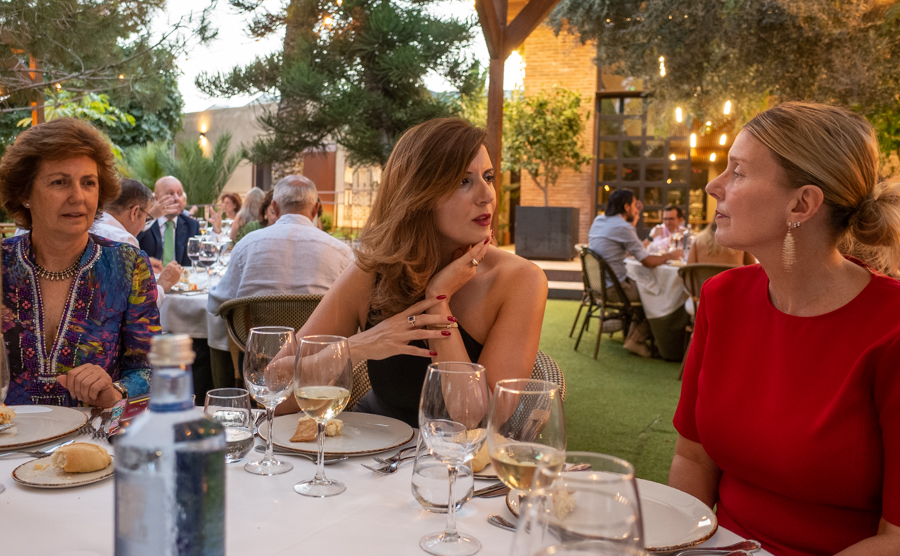 26_19
On Saturday morning, I cycled to Santa Pola. The beach season is in full swing, and I stopped for a break to enjoy the sights: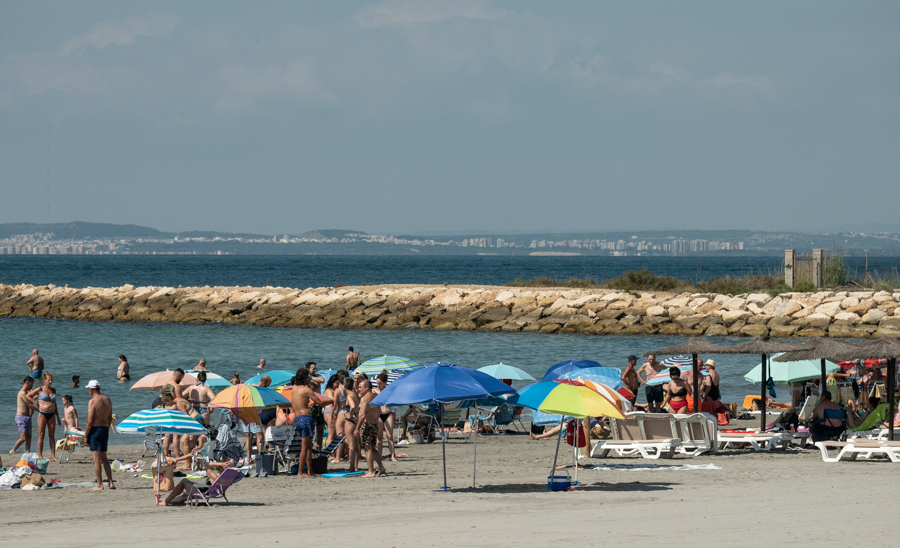 26_20

26_21
On my way home, I stopped for a Coke on the Urbanova beach. It was early afternoon by then, and everyone was looking for shade: