The week was marked by the first of two consecutive trips to Brussels, to speak at a conference arranged by EU's anti-fraud office, OLAF. And back in Alicante, I got a tour of a new building being constructed on our office campus, designed, among others, to house the department in which I work.
24_1
I flew to Brussels on Monday morning and checked into my hotel on Place Rogier. These days, military vehicles like this one are, sadly, a common sight in Brussels. They do not add to the ambiance but the presence of the soldiers does provide a level of security: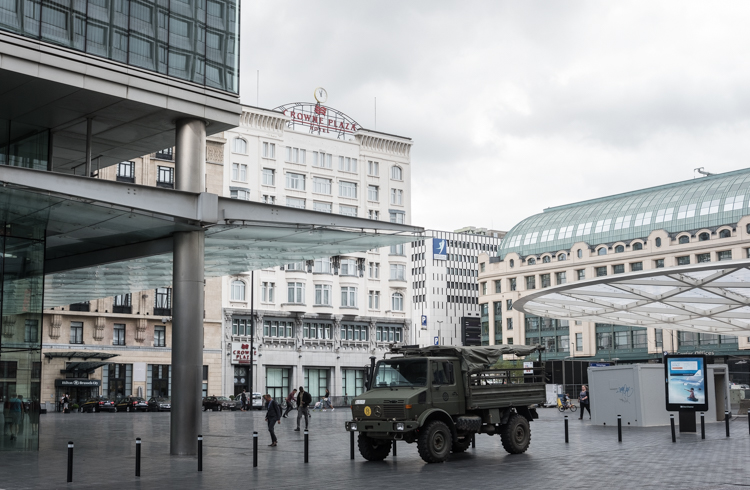 24_2
I went for a brief walk in the nearby park, Botanique: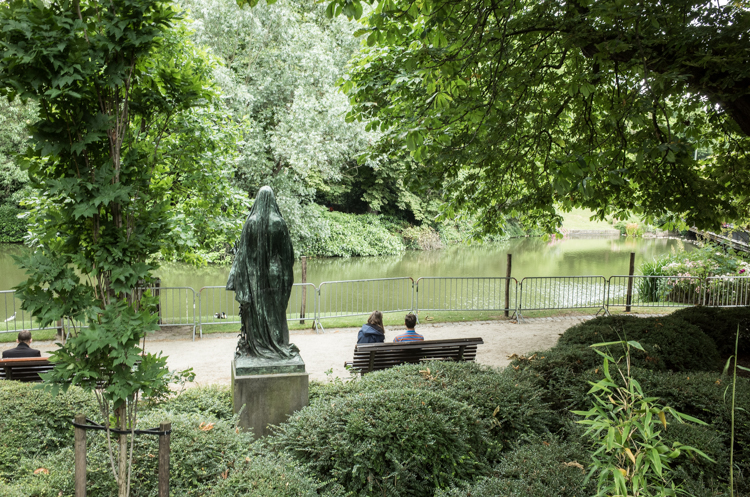 24_3
As always, when walking around the city, I look for little details, like political stickers on lamp posts. This one can be construed to represent a general anarchist sentiment: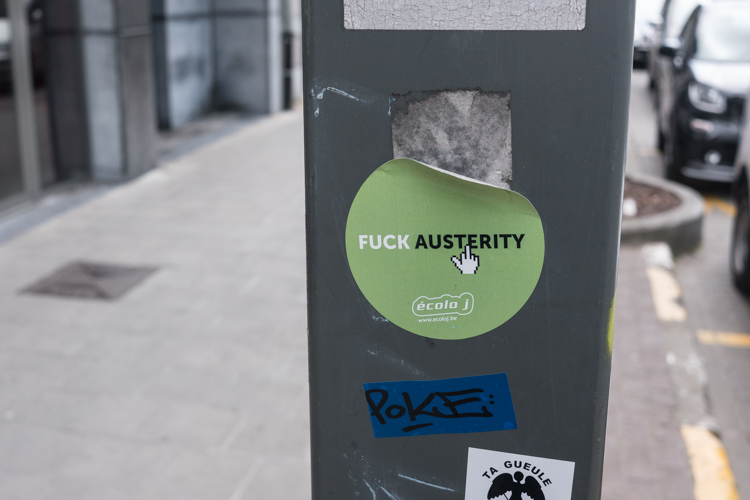 24_4
This one is more specific: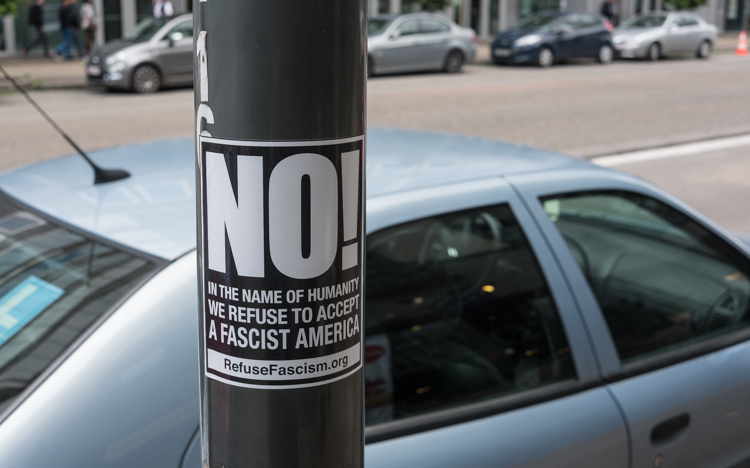 24_5
The OLAF conference I was attending dealt with counterfeit fast-moving consumer goods. Here is a lady from Unilever, making a presentation about counterfeiting of their brands and how they deal with it. Due to antitrust considerations, the other companies participating in the event had to leave the room. So the audience consisted of customs officers from the EU member states, some people from the European Commission, and me: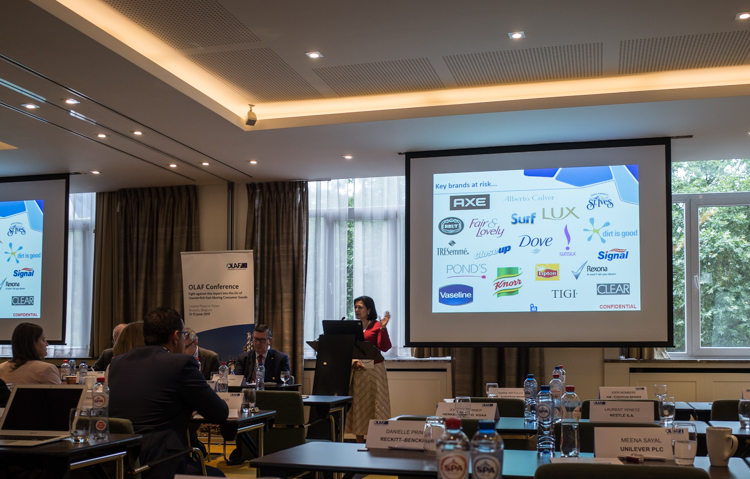 24_6
In the evening, we were treated to a dinner at La Maison du Cygne on Grand' Place, a restaurant which I had walked past many times but where I had never eaten: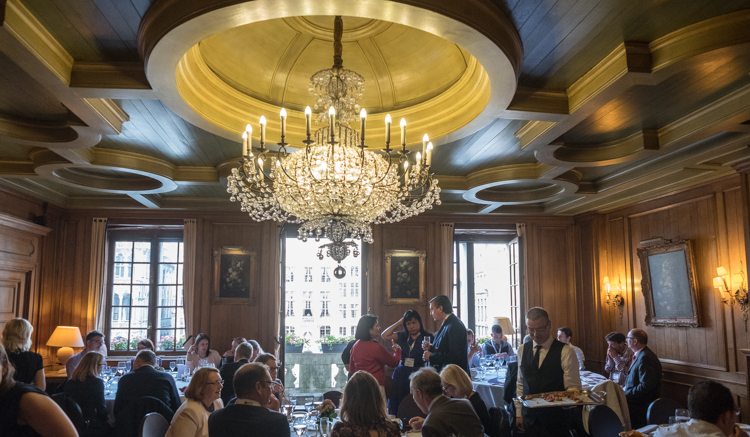 24_7
The dining room is on the second floor, providing a different perspective on the magnificent square: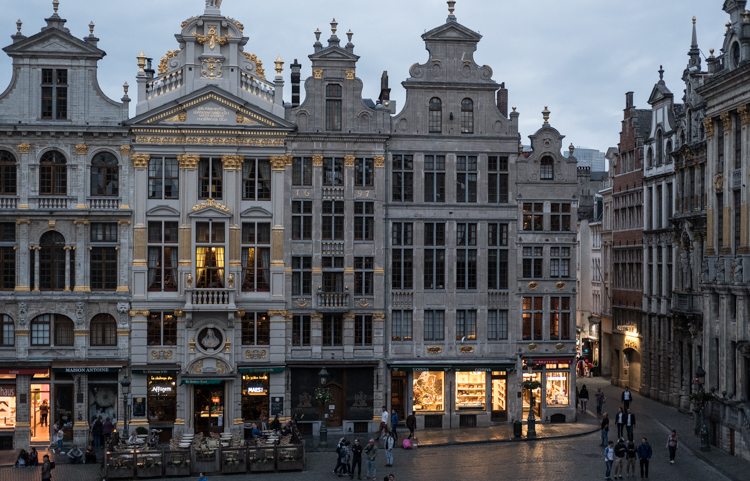 24_8
The next day it was back to Alicante. Later in the week, I photographed this morning light in the park while walking Cheeta: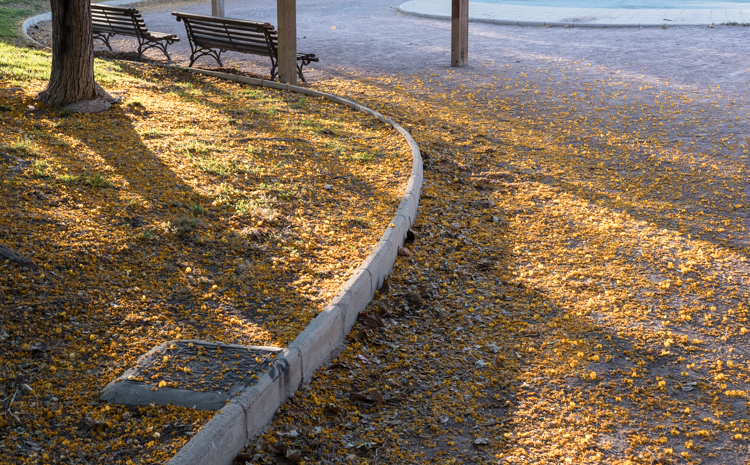 24_9
Our office is constructing a third building to complete the campus. This new building is meant to house a couple of deparments when it opens next year, including the one in which I work. So three of us were given a tour of the construction site to see our future home. Safety rules required us to wear the helmets, the high visibility vests, and special shoes: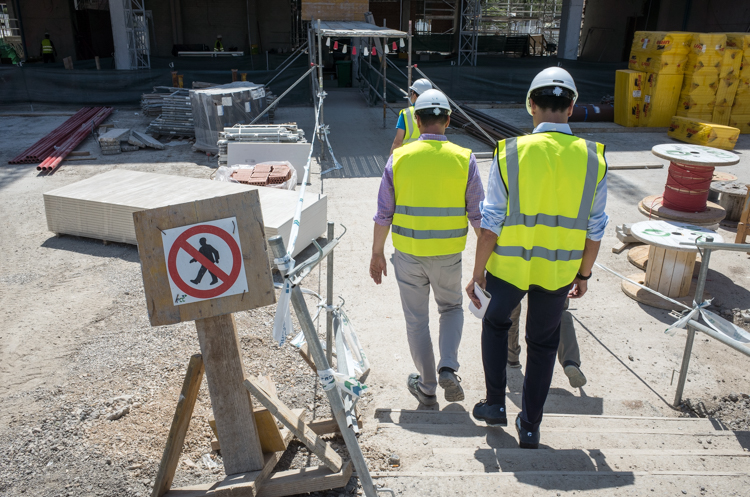 24_10
The project manager explains things: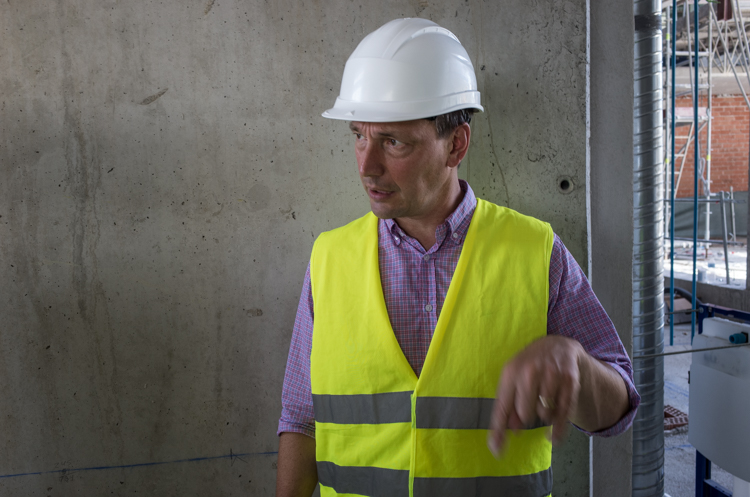 24_11
Doesn't look like much, yet: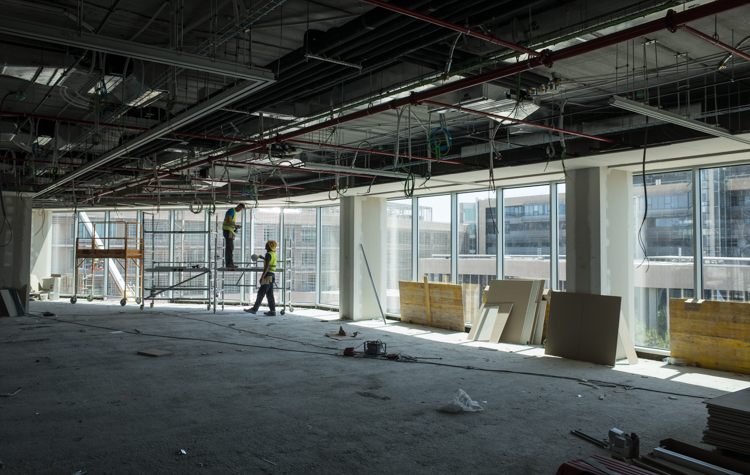 24_12
Network component: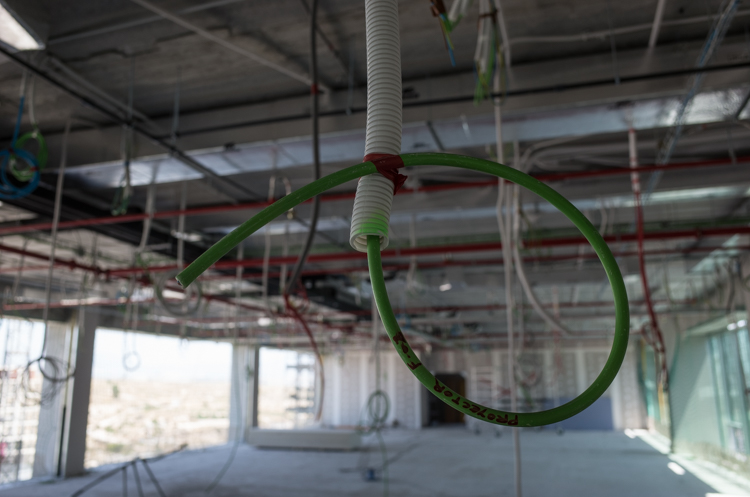 24_13
The plans: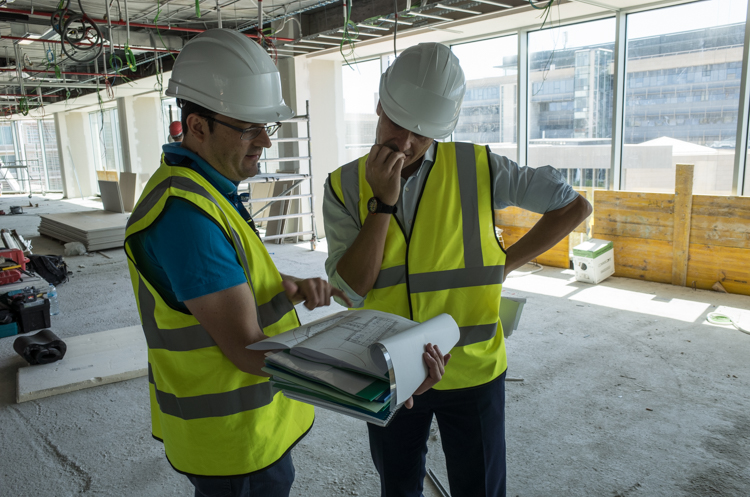 24_14
Overall view of the site. When finished, this area will be a park with padel courts, a running track and other recreational facilities: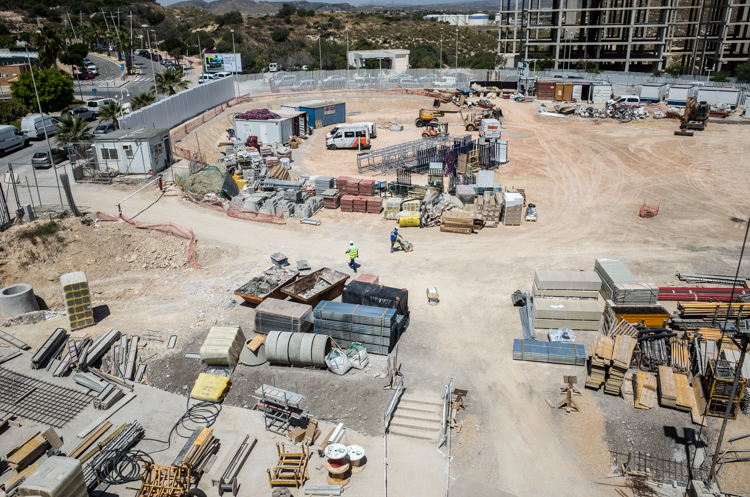 24_15
View of the existing building from what will be the 3rd floor of the new building:

24_16
The buildings will be connected with elevated walkways: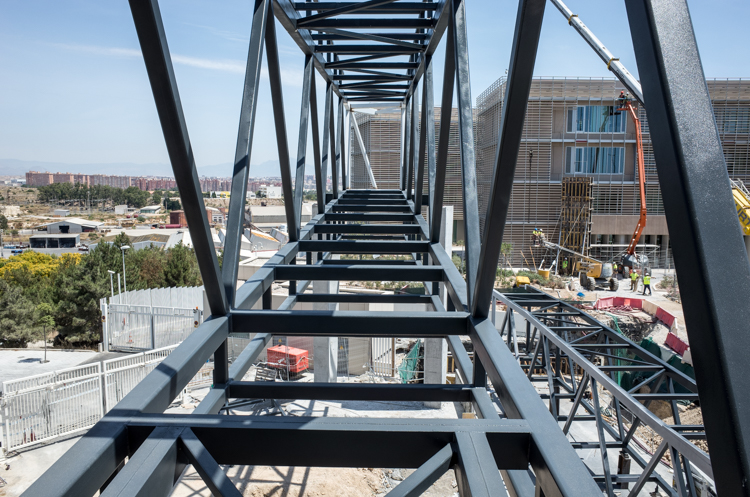 24_17
This work is not for those who are afraid of heights:

An extensive Brussels gallery from June 2017 is here.