I spent much of last week in Athens, attending various meetings and speaking at a conference. Aside from Thursday afternoon, there was not much free time, but I still managed a few pictures.
14_1
But the week started with the arrival of my daughter Monica late Saturday night. Sunday morning we walked Cheeta together, one of life's simple pleasures: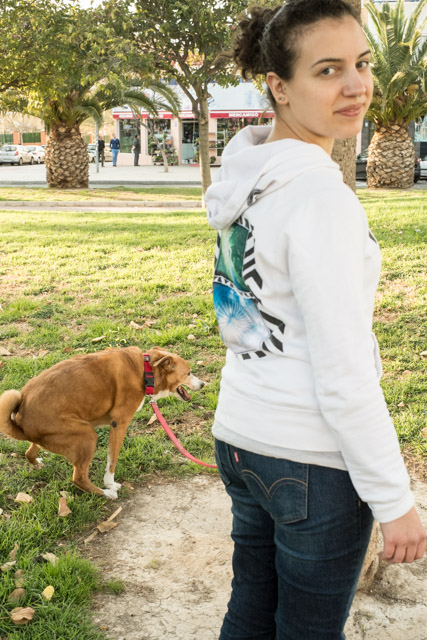 14_2
Tuesday I flew to Athens, changing in Rome. While waiting to board the flight from Rome to Athens, I noticed these girls photographing each other in front of a tourism advertisement:

14_3
The hotel in Athens was a bit disappointing (see my review on Tripadvisor here), but the view from the 6th floor restaurant was nice: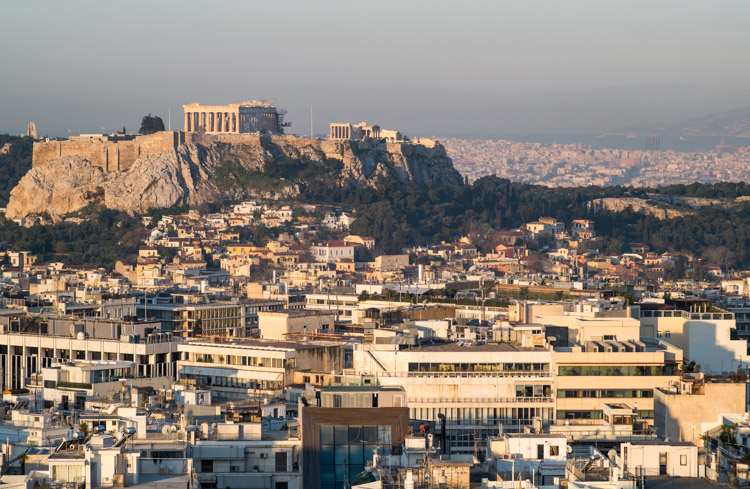 14_4
Akropolis at night: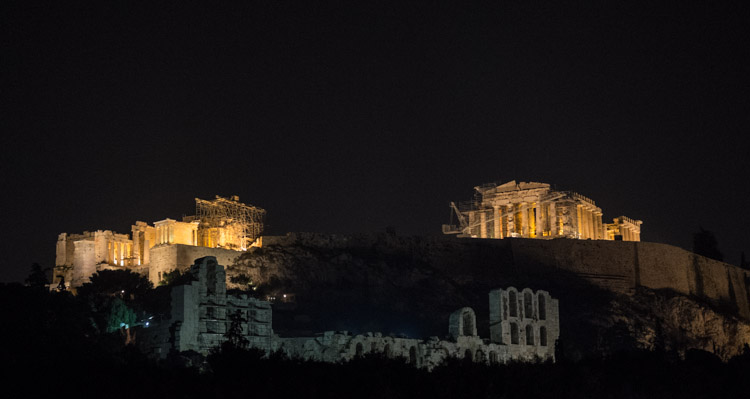 14_5
Some of my fellow meeting attendees. The women in this picture are Latvian, Estonian, German and English: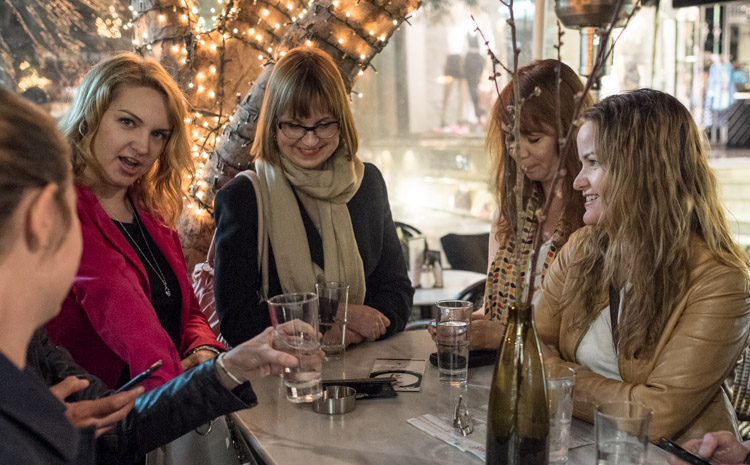 14_6
Later that evening, a few of us were having a beer, and were approached by the ubiquitous Gypsy flower sellers. They take a very aggressive approach, like putting the flower in Phil's lapel here. But she finally gave up and left, leaving the flower; we later joked that she must have liked Phil: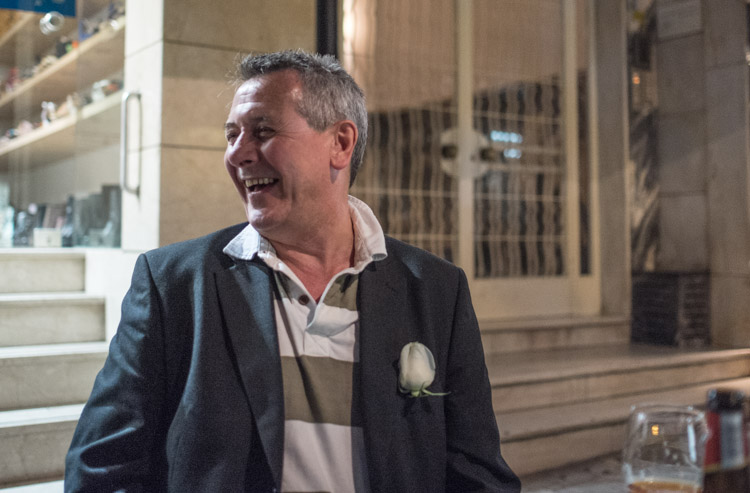 14_7
Athens is a hilly city, and there are steep streets and stairs everywhere:

14_8
Vespa and bird: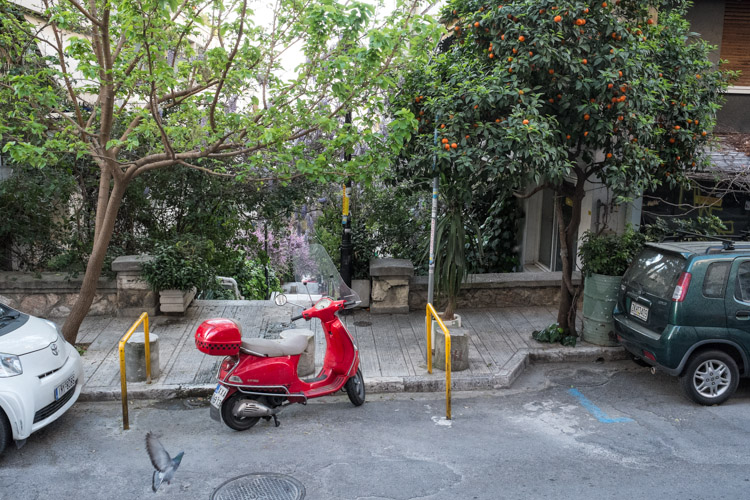 14_9
Looking at me: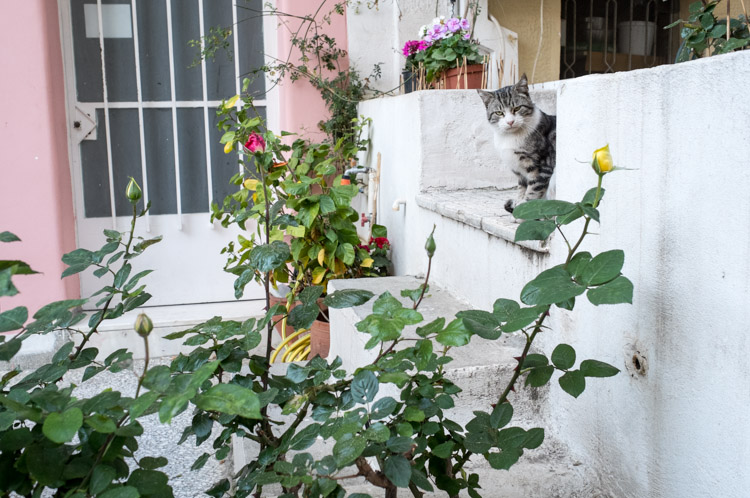 14_10
Classic Cat. The neighbourhood around the hotel, a rather upscale one, had a large population of stray cats, most of which looked in good shape, and I also saw food put out for them: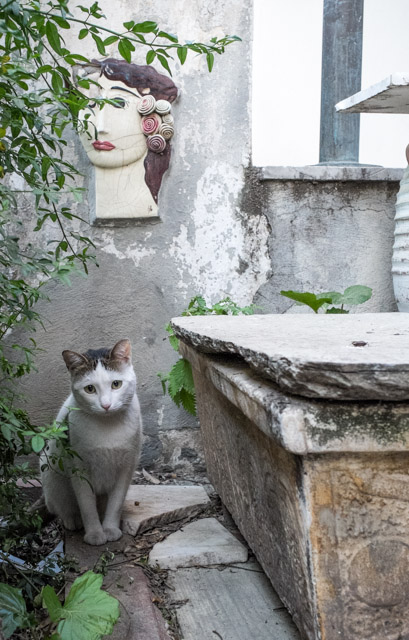 14_11
Thursday afternoon we went on a guided tour of the Akropolis Museum. This is a new and very impressive facility, built at the foot of the Akropolis hill: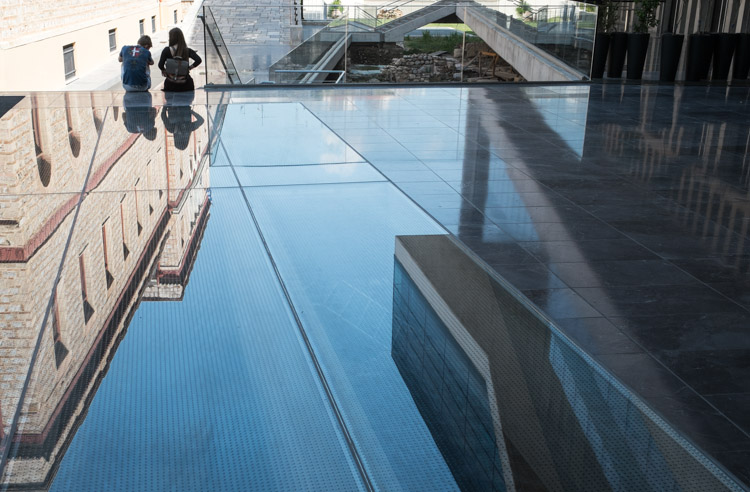 14_12
Looking through the glass floor at excavated items: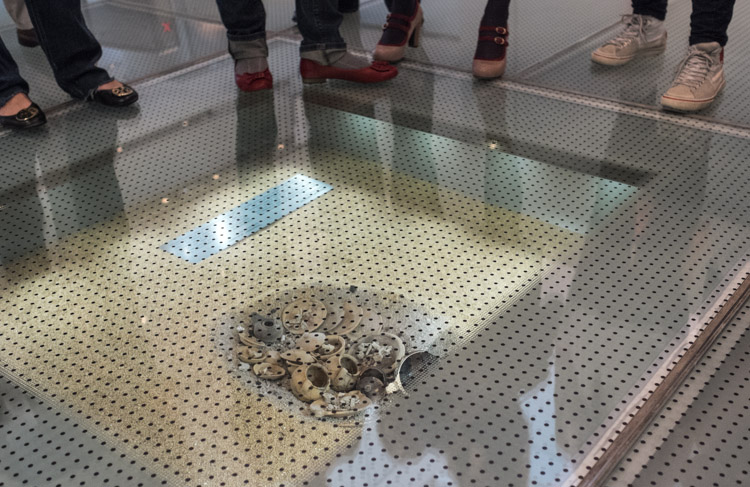 14_13
All the items in the Acropolis Museum come from the site above: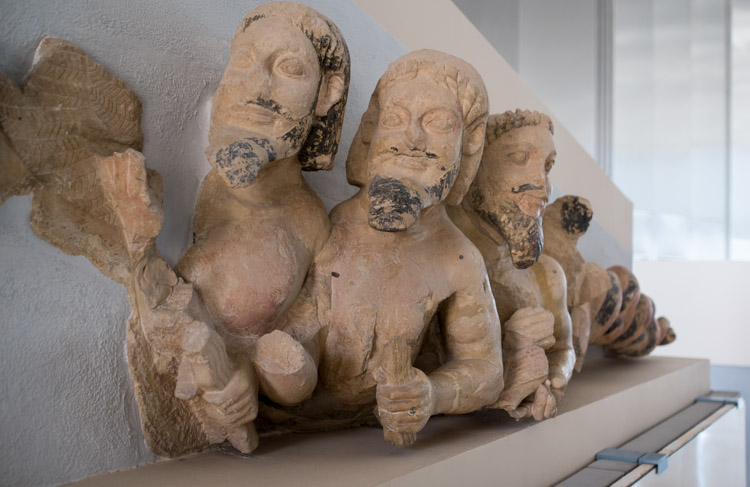 14_14
Face: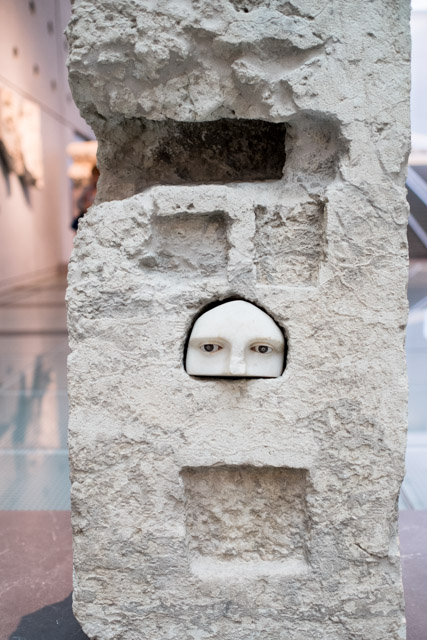 14_15
Looking; this big room is exactly the size of the Parthenon: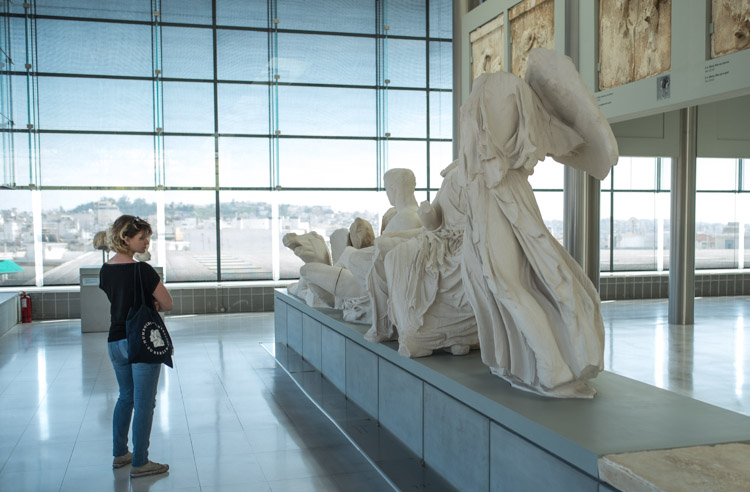 14_16
Original and copy. Much of the reconstruction is made possible by the existence of detailed drawings made by French artist Jacques Carrey in 1674, just a few years before the Parthenon was destroyed by an explosion during a bombardment by Venetian forces (the Turks, who occupied Athens, used the Parthenon to store gunpowder):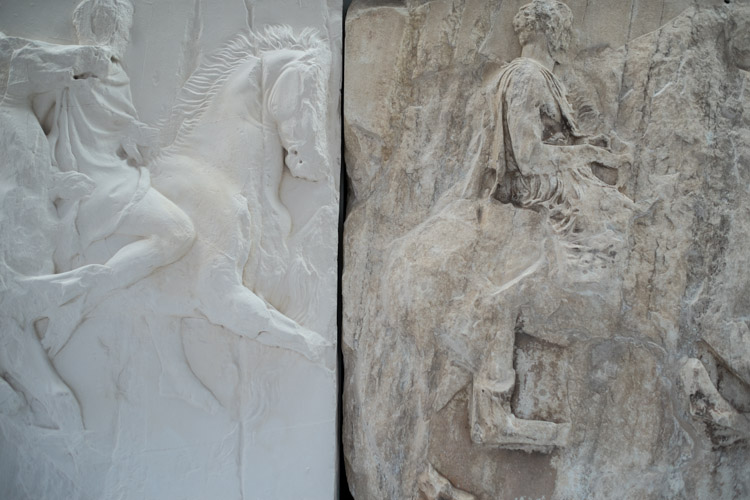 14_17
After the visit to the museum, I walked 3-4 km through Athens to have a look at the city, knowing that this would be my only such opportunity during this visit. Traffic in Athens is heavy and chaotic, and understandably there are not many cyclists. In fact, this guy is one of only two cyclists I saw during 3 days in a city of 5 million people: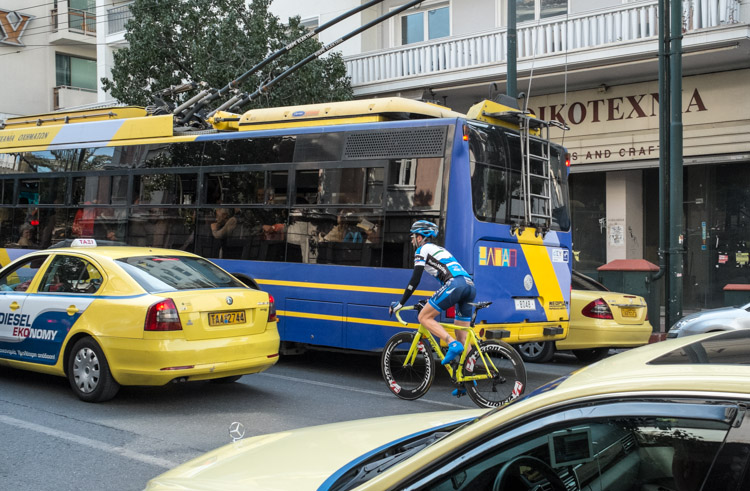 14_18
Outside a small chapel, there were two graves outside. I was intrigued by the Russian inscriptions, rather than Greek. It turns out to be the tomb of a Russian ambassador to Athens: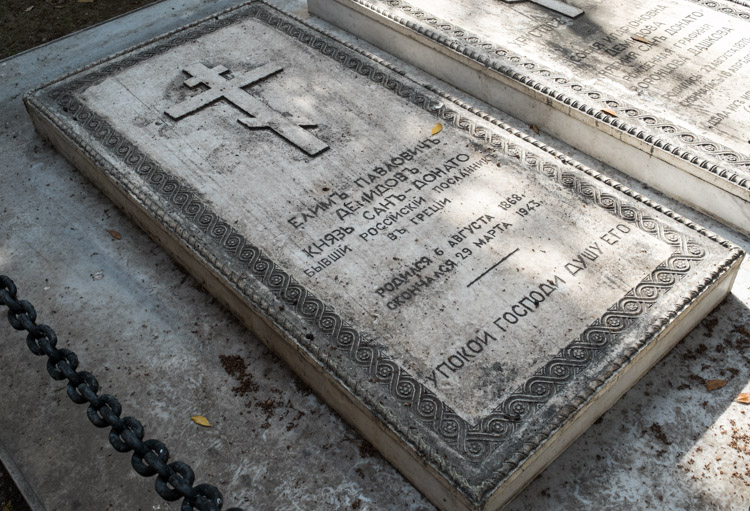 14_19
It's all Greek to me, except the top part: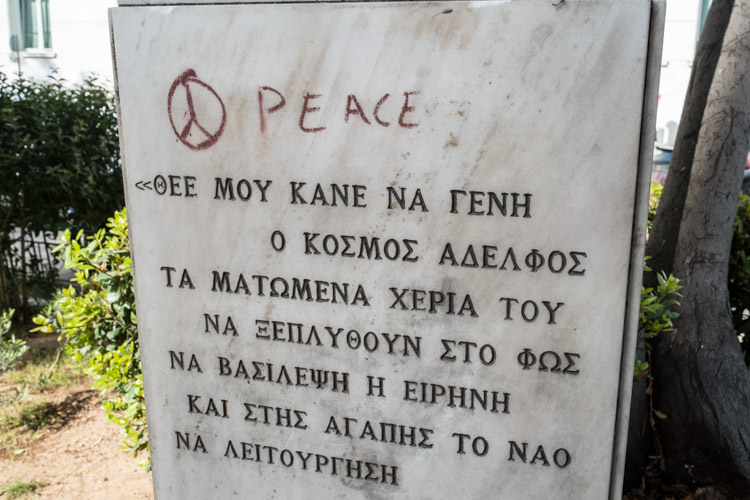 14_20
I always look out for urban art, wherever I go: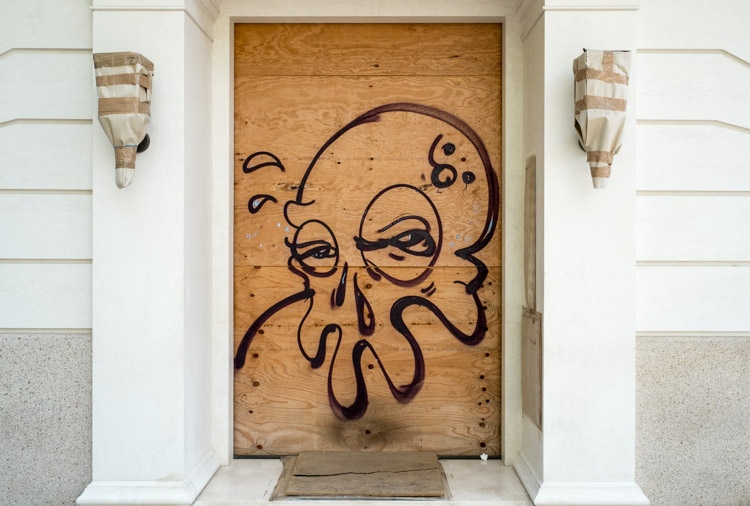 14_21
Syntagma square, in front of the Greek parliament, and the traditional site for demonstrations against austerity policies, which often morph into riots: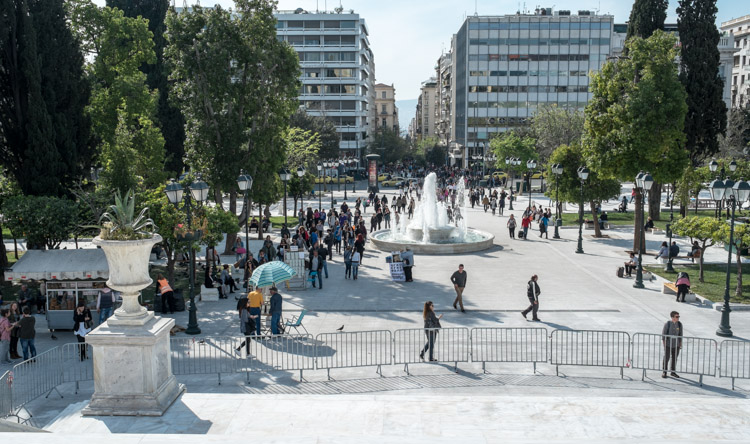 14_22
Homeless dog sleeping outside a fancy hotel on Syntagma square: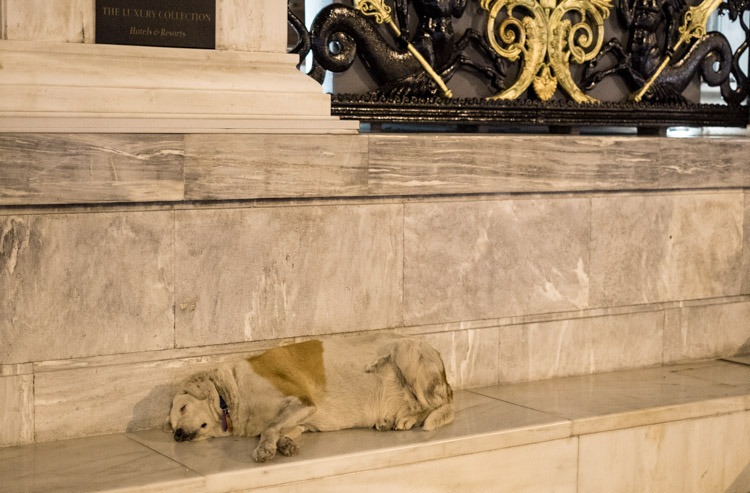 14_23
The afternoon sun was hot, and people were seeking shade: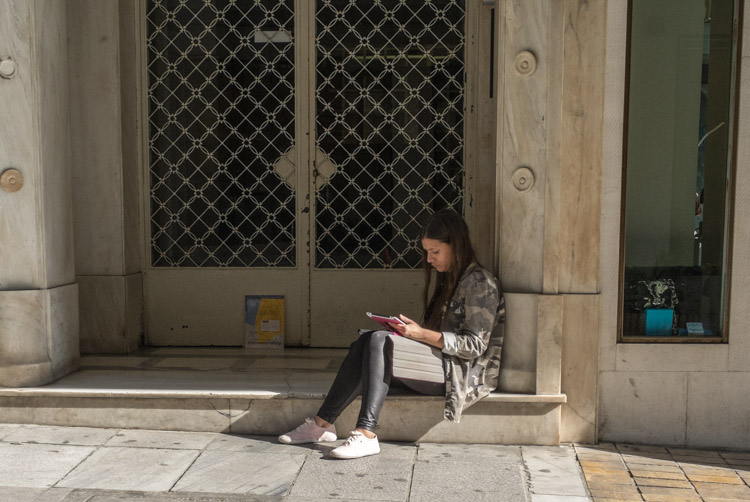 14_24
Real estate: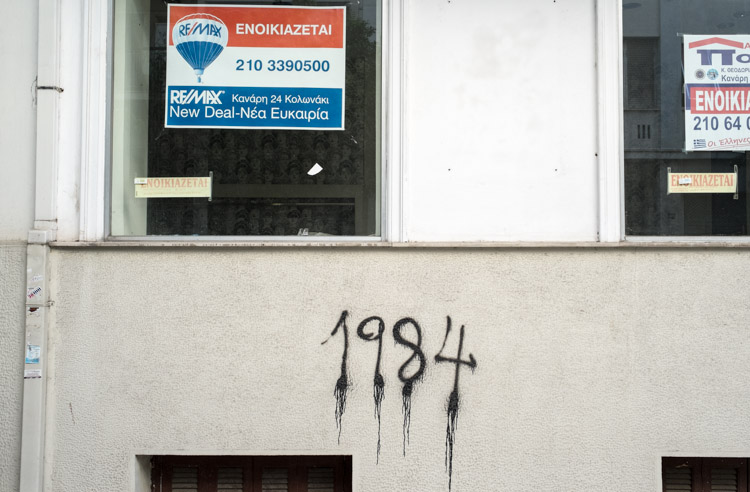 14_25
Waking Up: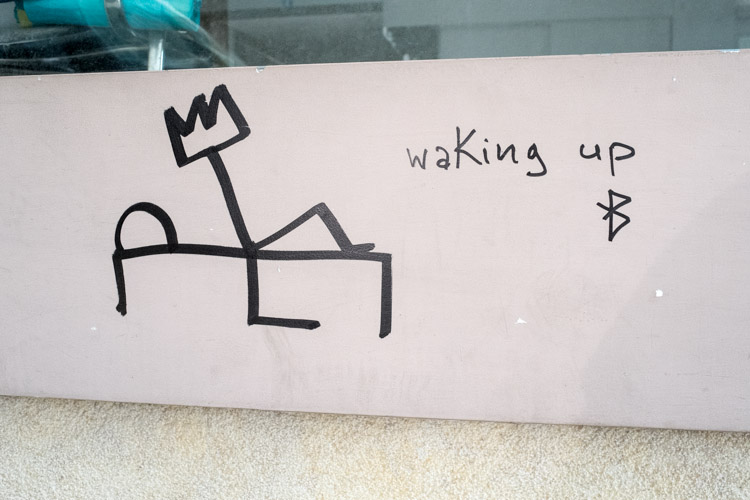 14_26
Fruit and veg shop: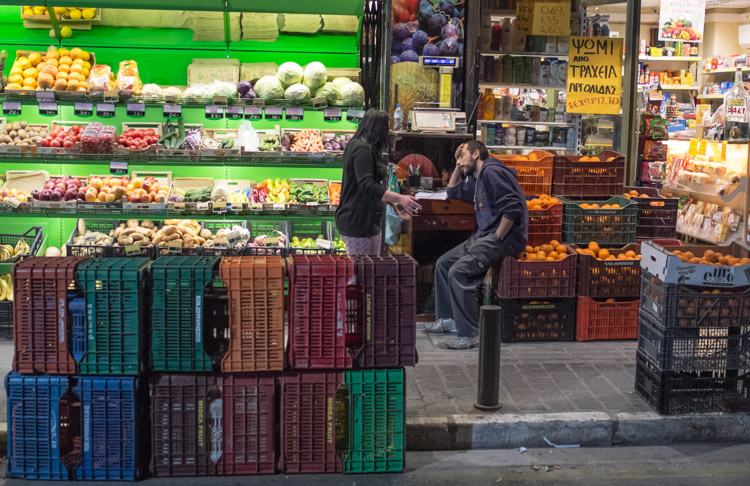 14_27
Thursday night we went to eat at a restaurant called Kuzina. Highly recommended: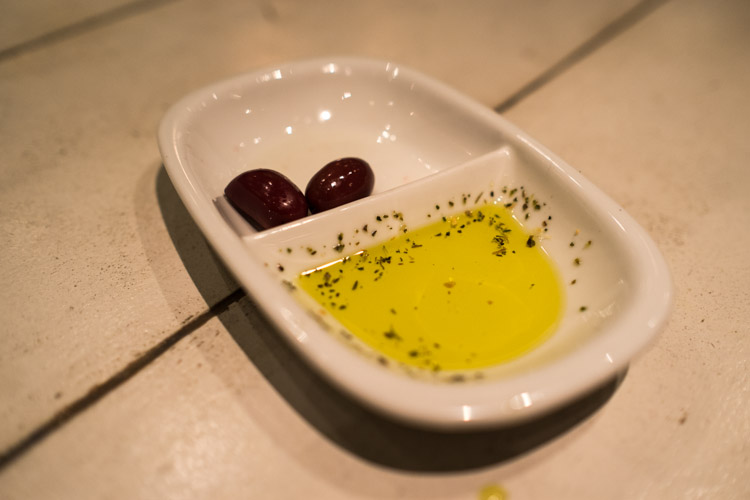 14_28
Walking back to the hotel after dinner, I saw my favourite scene of the trip:

14_29
Friday afternoon, the meetings are finished, and Nicki and Stephanie, who have been doing a lot of work around the organisation of the events, can breathe a sigh of relief and enjoy the feeling of job well done: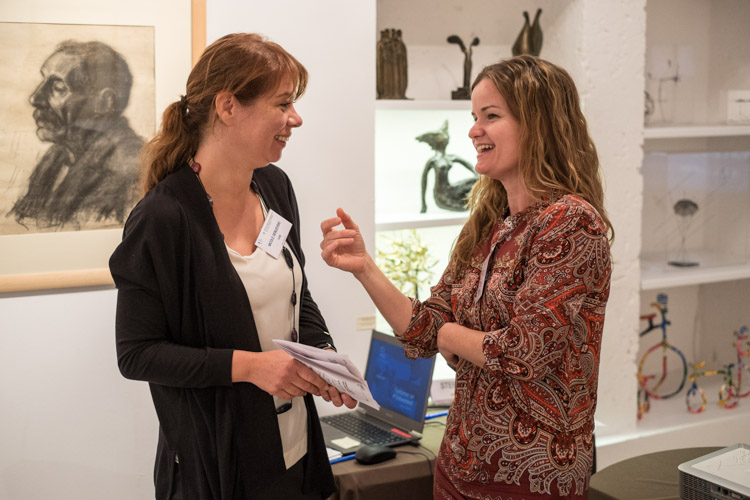 14_30
We were flying back to Spain Friday night, so I had an hour to take a walk around the hotel. I spotted this loving couple: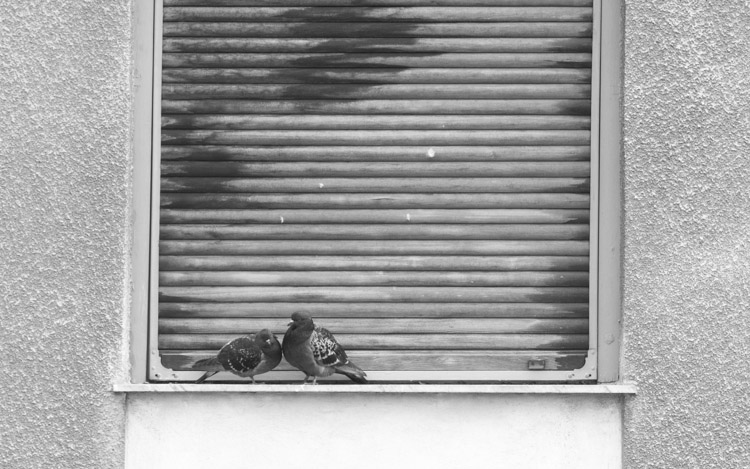 And I finish the walk with two more Athens kitties, both near my hotel.
14_31

14_32