A quiet week with lots of work and not much time for photography during the week. But of course I was out in the landscape on my bicycle, and we had a nice lunch with friends at home.
36_1
I start with two dogs. First, one in the vestibule of our local supermarket: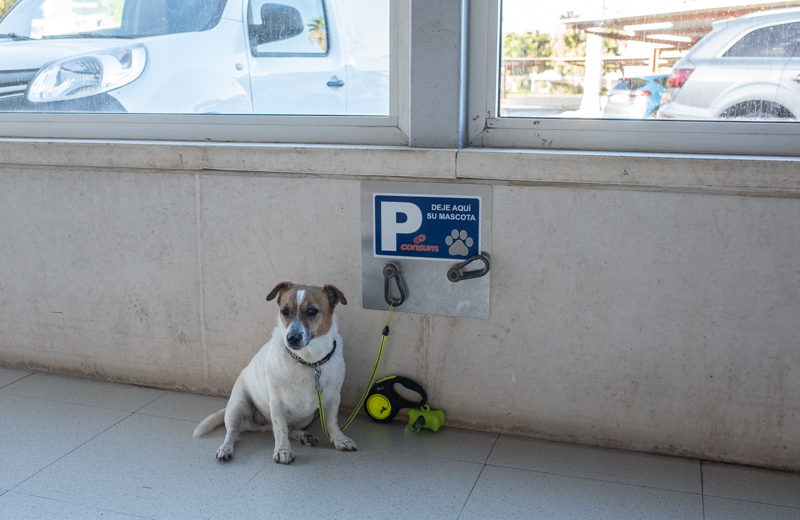 36_2
Then, one on a balcony in Aigües, looking at a sweaty cyclist (me) taking a break: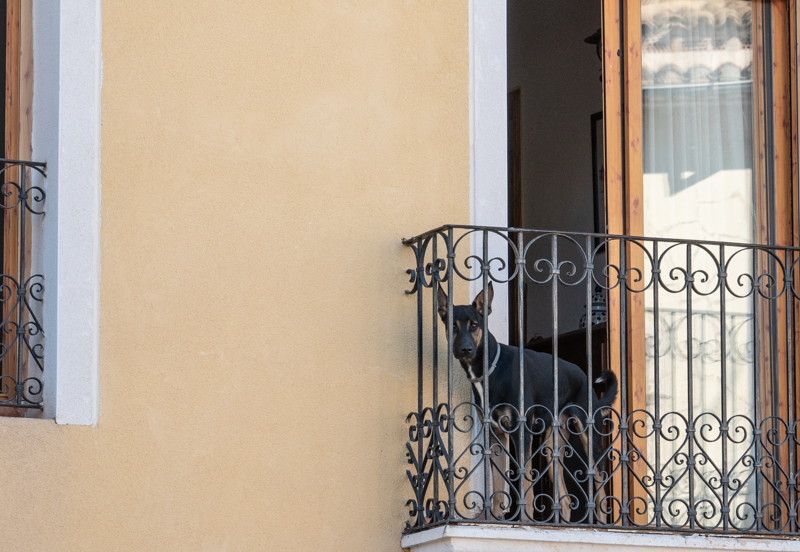 36_3
Further along the same ride, a nice view of the village of Busot, a sight I always enjoy: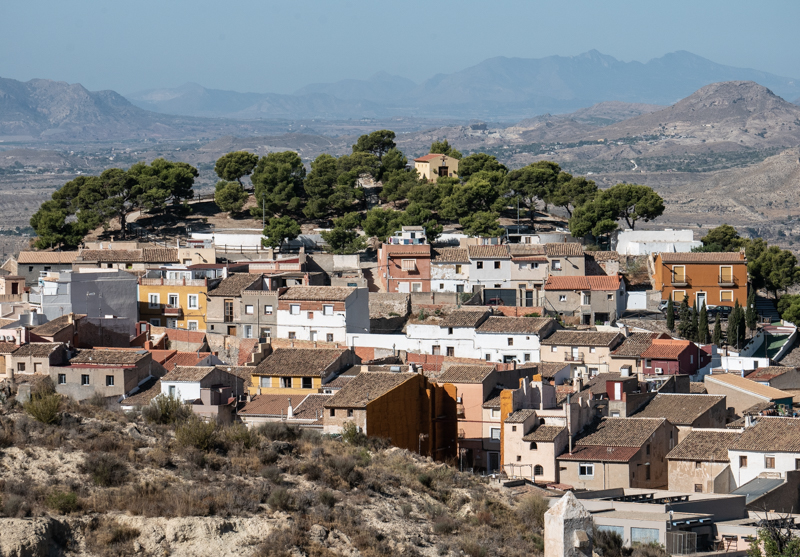 36_4
Between Busot and Jijona (the world capital of turrón), a large solar power plant has been built on what was a barren field. I find the sight beautiful, knowing that it represents clean energy, just what we need. But I also find it difficult to photograph. This time, I think I was reasonably successful:

36_5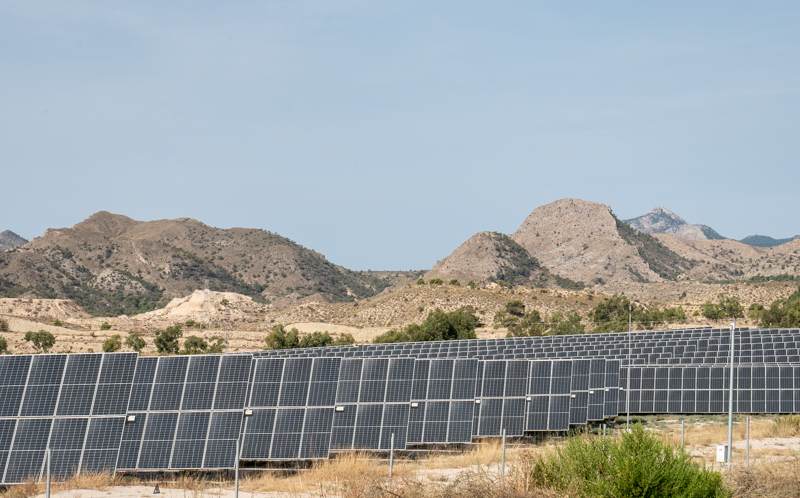 36_6
One afternoon I took a walk on Playa San Juan, the beach just south of our suburb. The season is winding down, but the Mediterranean is still warm, and there are people enjoying the beach in various ways: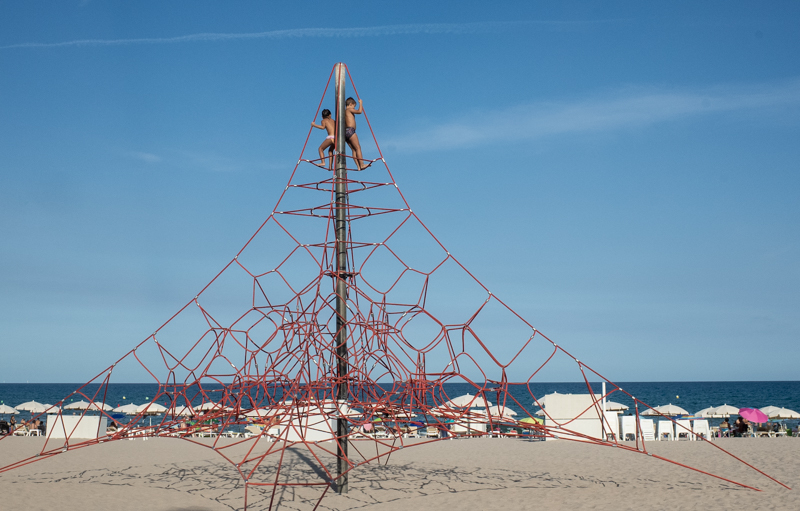 36_7
A chiringuito, temporary beach bar, to be dismantled at the end of September. I rarely visit such places, the beer is overpriced and I generally dislike sand. But many people like them: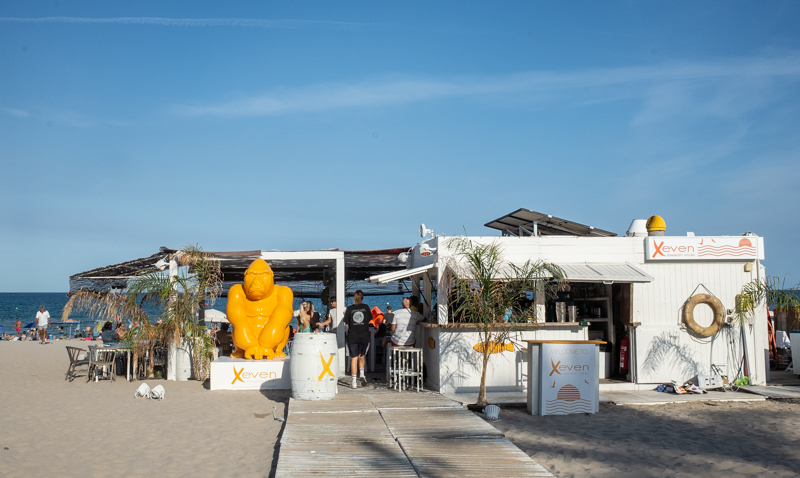 36_8
There is a small skate park on the beach promenade, and for the first time I noticed this small memorial to Ignacio Echeverría, a 39-year old Spanish lawyer working for the bank HSBC in London, who was murdered during the Whitechapel terrorist attack in June 2017, saving the lives of two of the other people attacked in the process. He is honoured in Alicante because of family connections to our city; and he was a keen skater: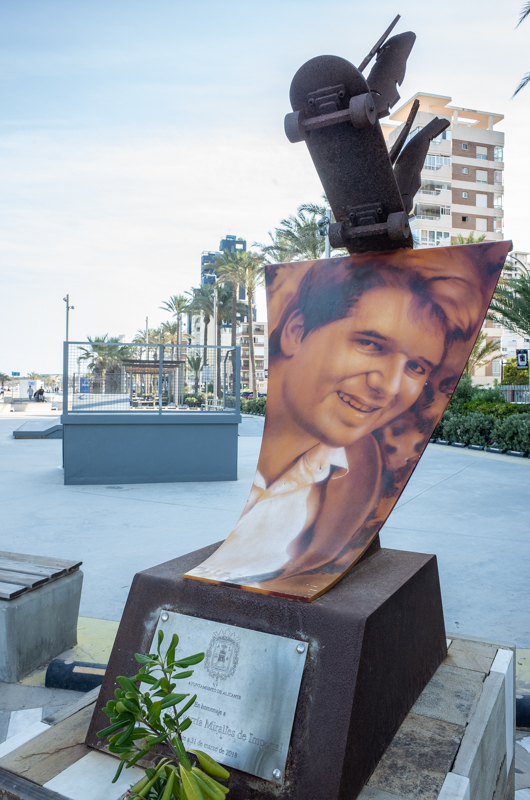 The rest of this week's blog is about friends and food.
36_9
On Sunday afternoon, we invited our friends Assumpta, Eliot, Lucas and Alejandra for paella (here we usually just say "rice"). As usual, we started with some drinks and tapas: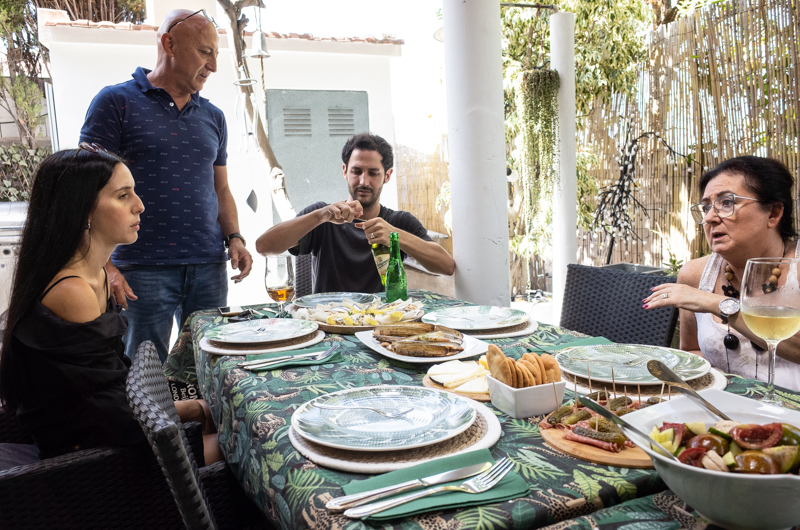 36_10
Some of our starters. Here, navajas (razor clams):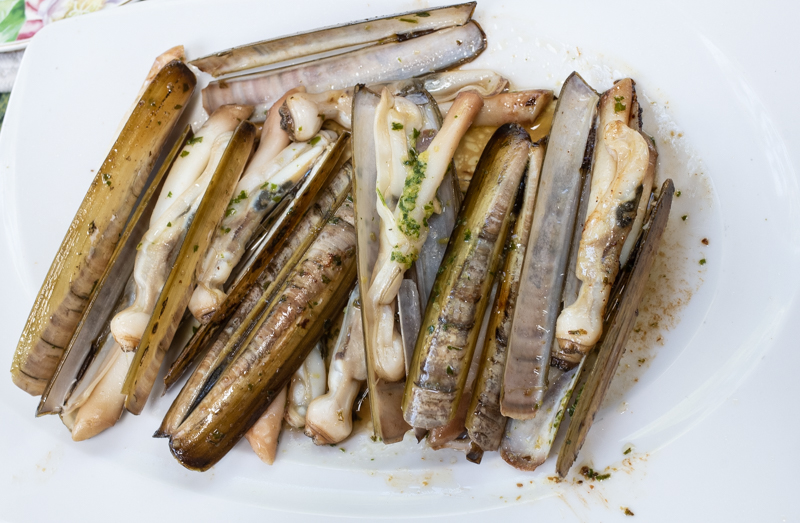 36_11
Endives with ensaladilla and anchovies: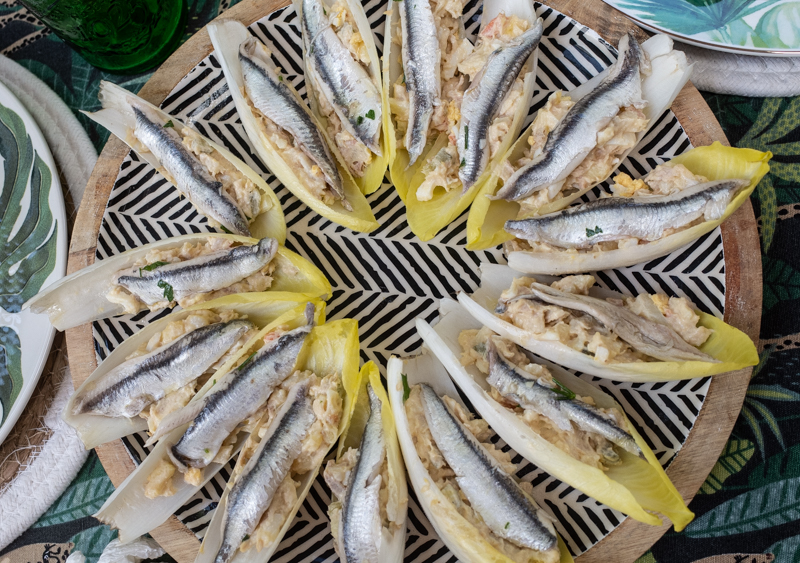 36_12
Tomato salad with anchovies: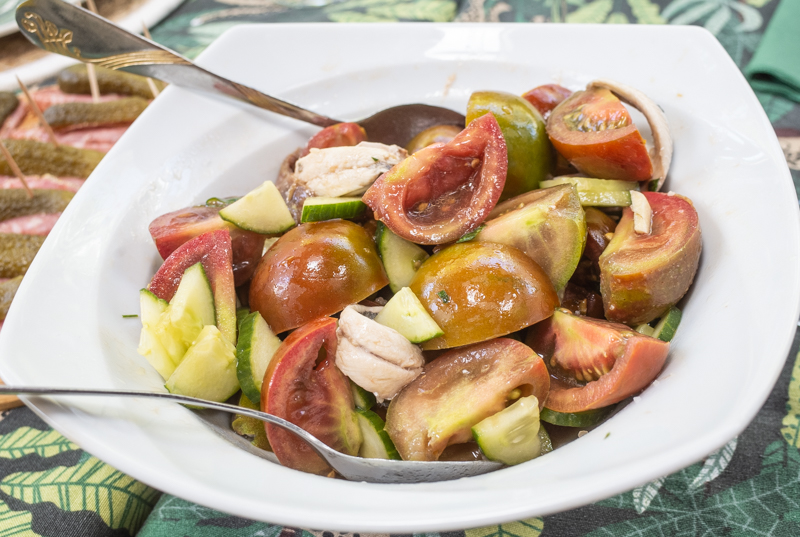 36_13
Meanwhile, my wife was preparing the ingredients for the rice, various types of seafood: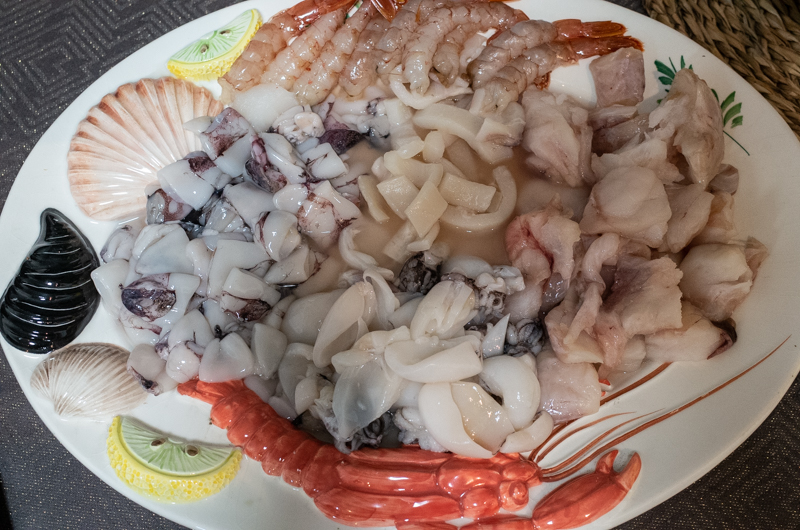 36_14
The seafood now on the paellera, the first step in making paella: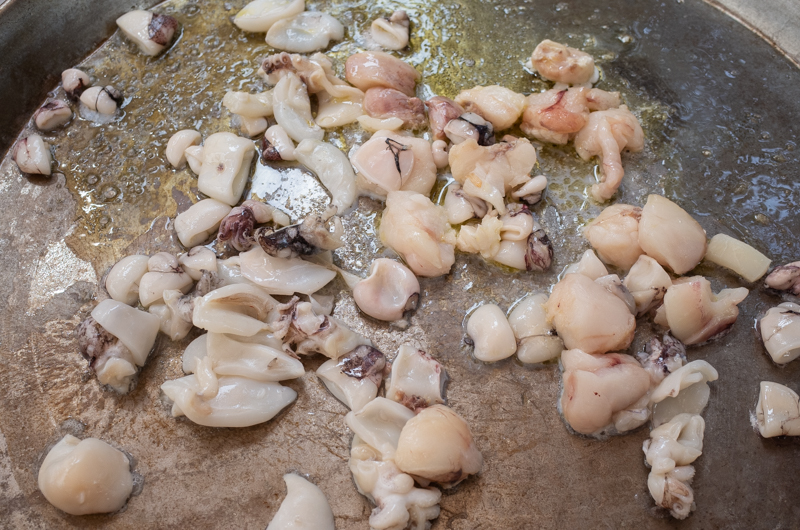 36_15
Now the other ingredients, principally the caldo (broth) and the rice have been added and everything is simmering nicely: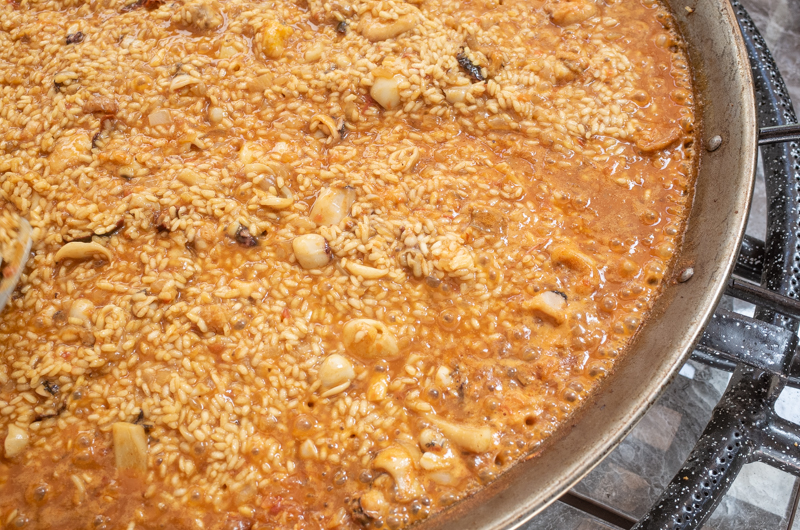 36_16
Ready to eat. Paella is really one of the nicest traditions of the Valencia region to which Alicante belongs: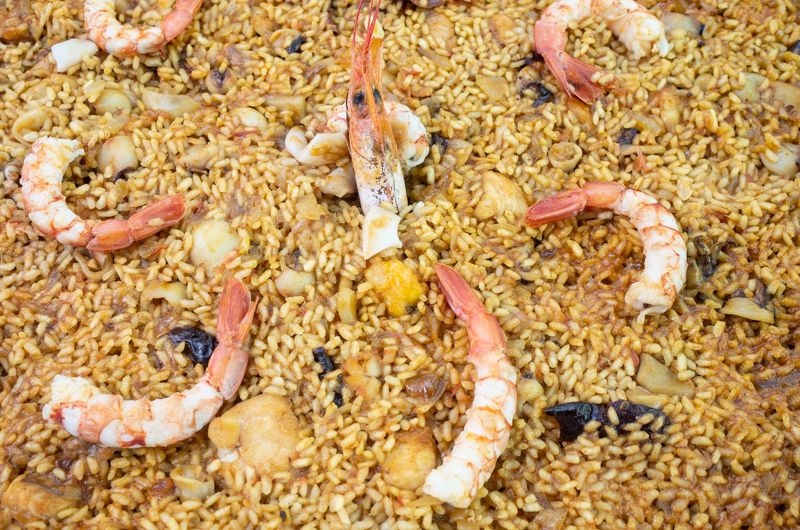 36_17
My final food picture is from the office restaurant. This is a beautiful fruit arrangement for dessert, a feast for the eyes and the palate: