The highlight of week 23 was a brief business trip to Munich which of course also provided the usual opportunities for exploring the place.
Main
But we start right here in the Playa San Juan area of Alicante, and one of my habitual watering holes, El Sitio. I was observing the couple with baby at the neighbouring table. A very typical scene; a passing friend stops to admire the baby: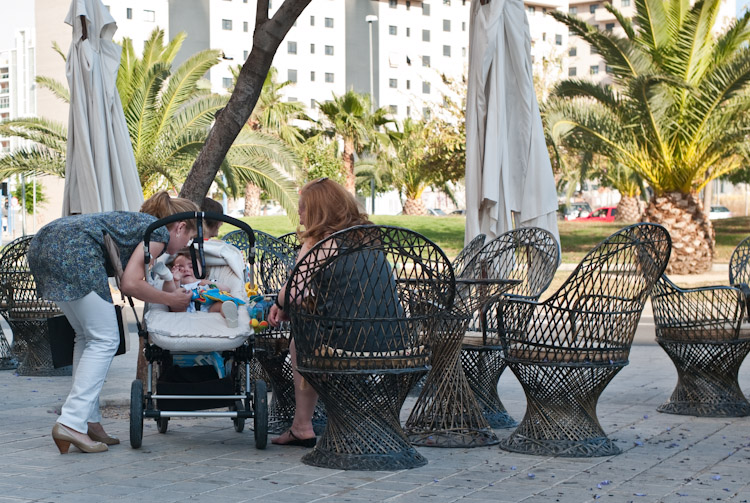 Alternates:
Alternate 1
A few minutes later, the baby had a whole flock of admirers: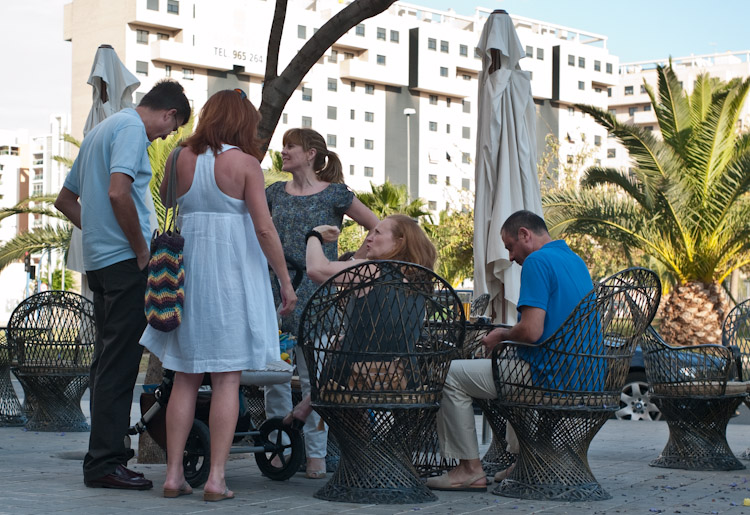 Alternate 2
Looking in another direction, older children out and about on their own–another common sight around here: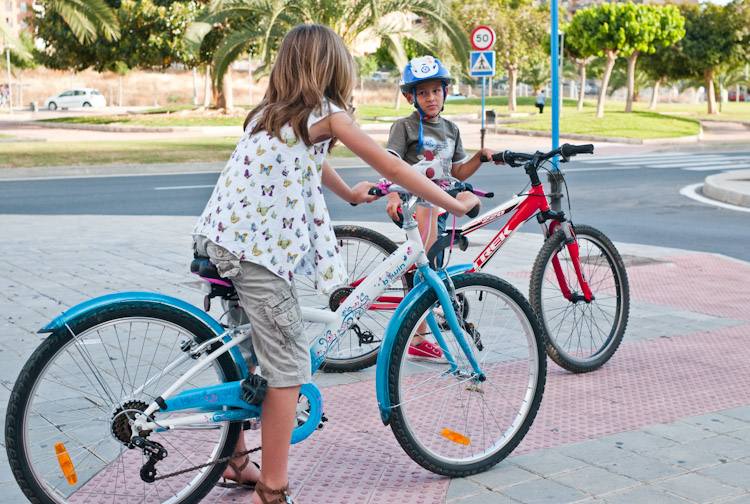 Then on Monday afternoon I went to Munich for an all-day meeting on Tuesday.
Alternate 3
In the evening, we went for dinner near Marienplatz, the central square of the old city: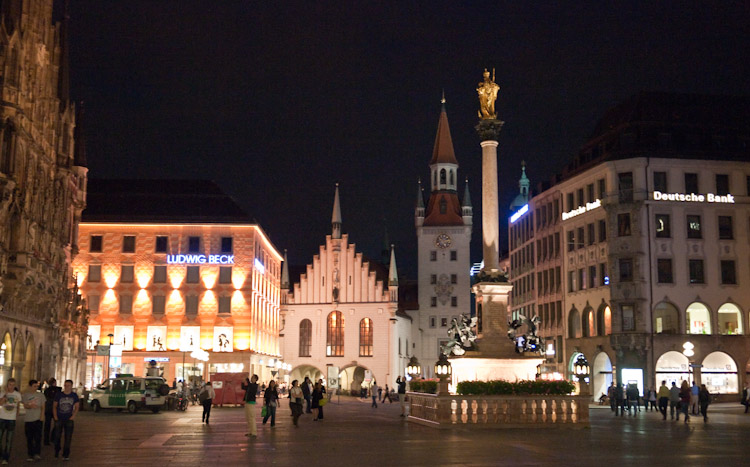 Alternate 4
Tuesday morning, a man readies his bar for the World Cup, starting the following weekend: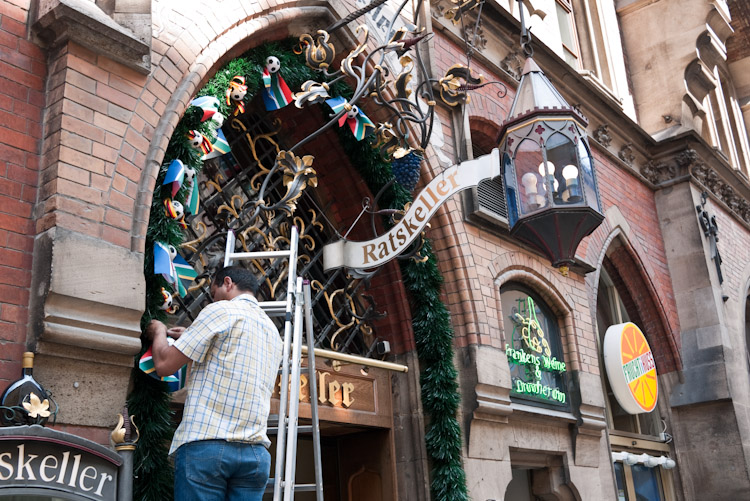 Alternate 5
A pissoir in a beer garden, also ready for the World Cup: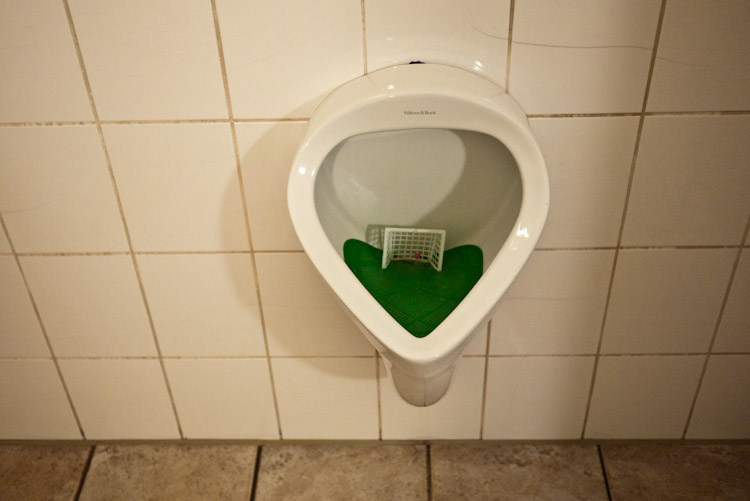 Alternate 6
Tuesday evening several of us went for dinner. Our guide was as lost as the rest of us: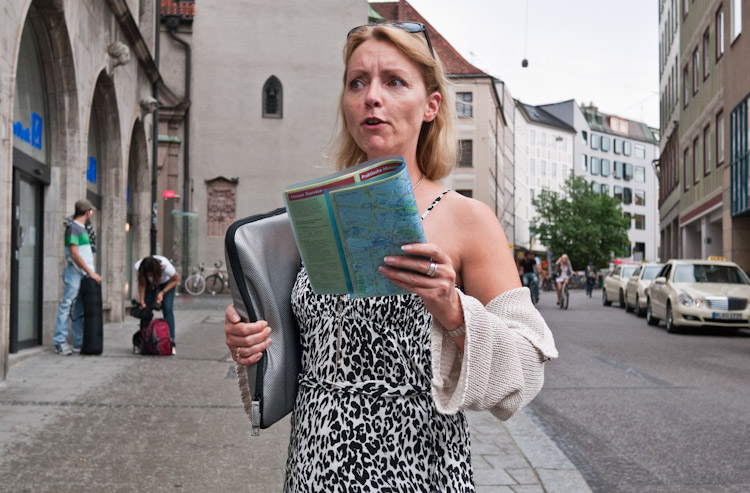 Alternate 7
We ended up in a Biergarten on Viktualienmarkt: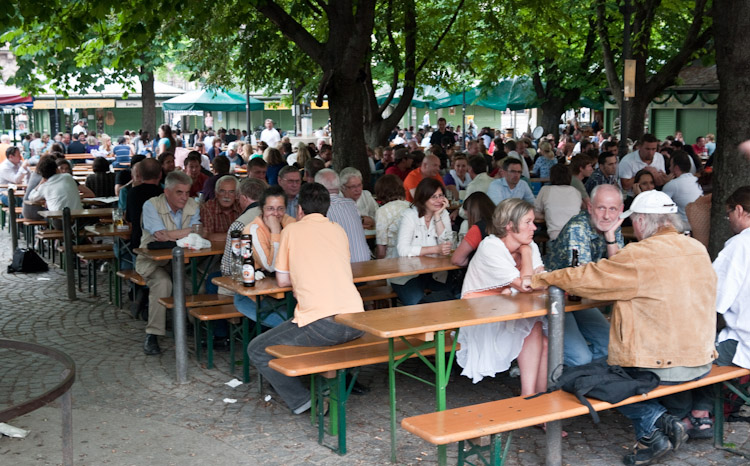 Alternate 8
Our waitress brings what is considered small beer in Munich: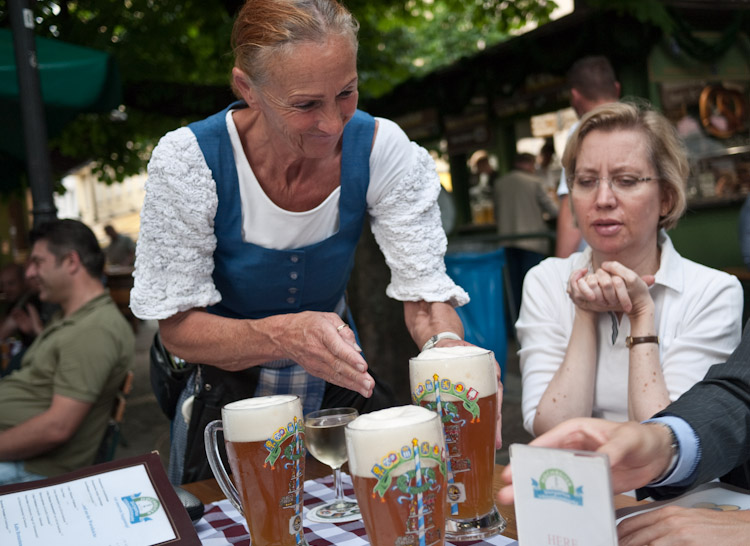 Alternate 9
Typical Munich food–no nouvelle cuisine here, thank you: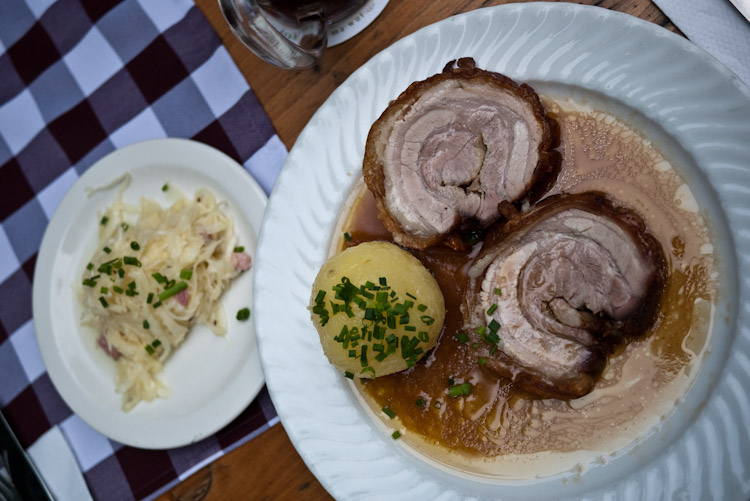 Alternate 10
Wednesday morning, just before heading for the airport, I went for a short walk in the centre. Viktualienmarkt is a delightful place, known for the beer gardens and butcher shops like this one: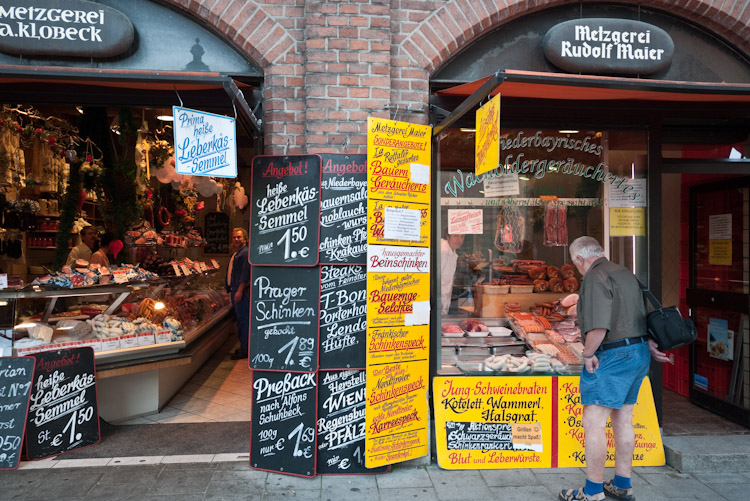 Alternate 11
Just some light and shadow near Viktualienmarkt:

Alternate 12
Door detail near Marienplatz: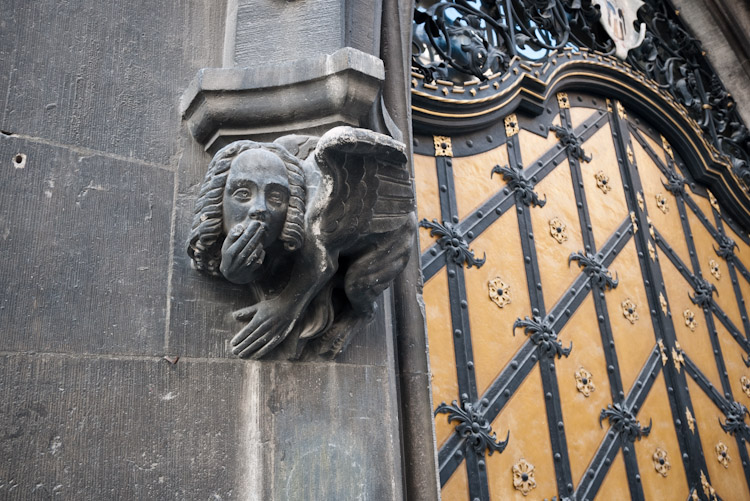 Alternate 13
Thursday evening, now back in Alicante, at our monthly wine tasting at the office: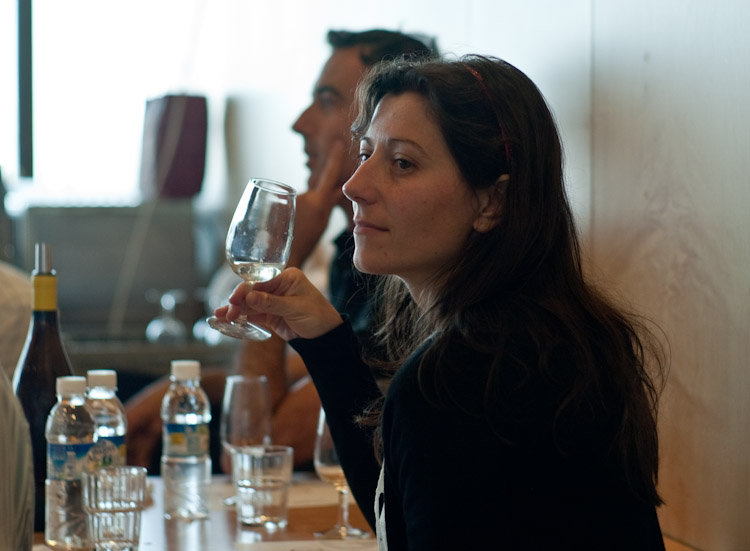 Alternate 14
And finally, a self-portrait with Cheeta: