Last week my wife and I took a brief vacation in Berlin, a city I have visited several times during the past few years, but always in the winter. I was looking forward to walking around Berlin in summer weather, with good light until well into the evening. Even more, I was looking forward to getting together with my uncle from Florida and my uncle from France, both of whom were visiting the city at the same time.
Main
One of the things I really like about Berlin is its food, and in particular Eisbein, a local specialty. It is basically a leg of pig, served with potatoes and peas and sauerkraut. Our first evening in Berlin I made sure that we went to a restaurant that served it. Here is my plate as served: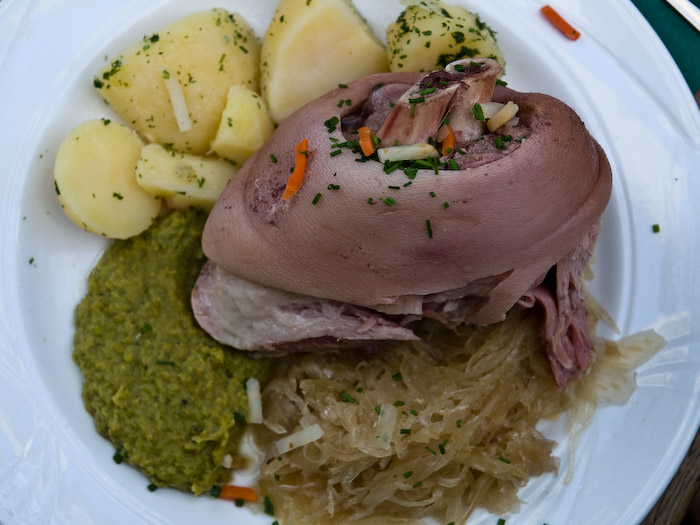 The alternates:
Alternate 1
And here is my plate about 20 minutes later:

But of course we did not come to Berlin just to eat Eisbein. Especially for my uncle from France, this was a very emotional trip. He survived the Holocaust by being hidden in a village in the Loire valley, but his parents and both sisters perished at Auschwitz. He had never been to Berlin, and probably never intended to go there, except that the prospect of a mini family reunion in this place so laden with history convinced him. So part of our itinerary focused on the many memorials in and around Berlin of those terrible 12 years 1933-45.
Alternate 2
My uncle from Le Mans (facing the camera) and my uncle from Florida in conversation during a visit to the Holocaust memorial in the centre of Berlin: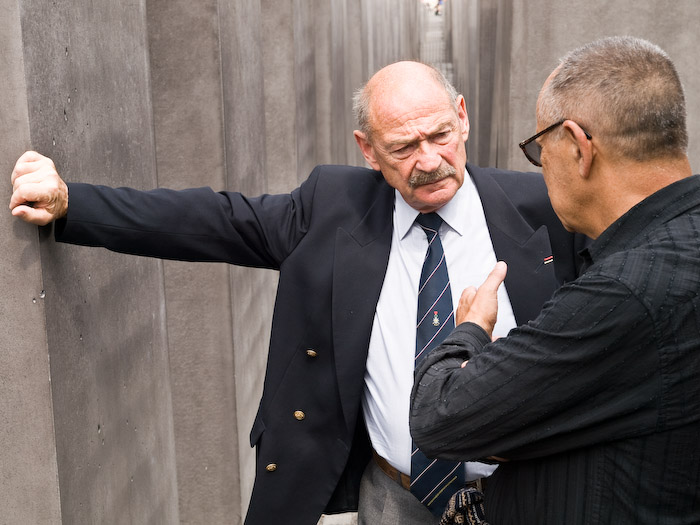 Alternate 3
The next day we took the S-Bahn out to Wannsee to see the villa where the infamous Wannsee Conference took place in January 1942. That is when the top Nazis finalized their plans for the "Final Solution". The place is now a museum, the location is beautiful, and it is hard to imagine Hitler and company deciding to murder millions of Jews in those surroundings: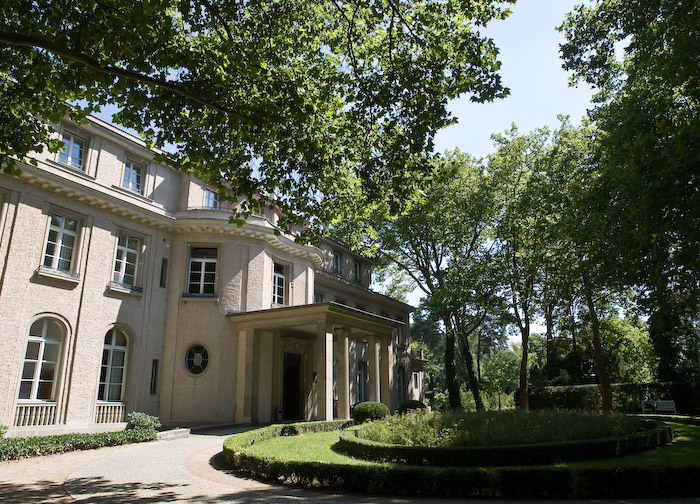 Alternate 4
I refused to enter the building. But I had brought with me two of my late father's war medals, one for the liberation of Warsaw and the other for crossing the border into Germany in early 1945. I photographed them propped up on the wall of the villa: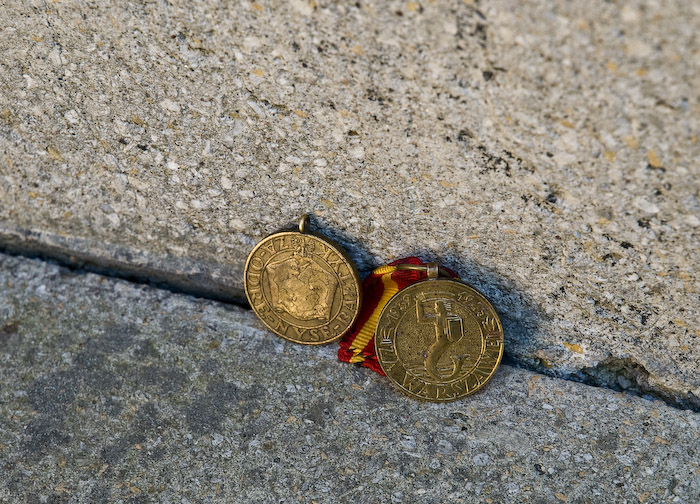 Then I went over to the side of the building and symbolically peed on it (well, I needed to pee anyway…).
After that, we returned to Berlin and just got back to enjoying this modern city, which now symbolizes a very different Germany.
Alternate 5
Everywhere I go, I look for pretty girls. And this time, I also had a new lens to test: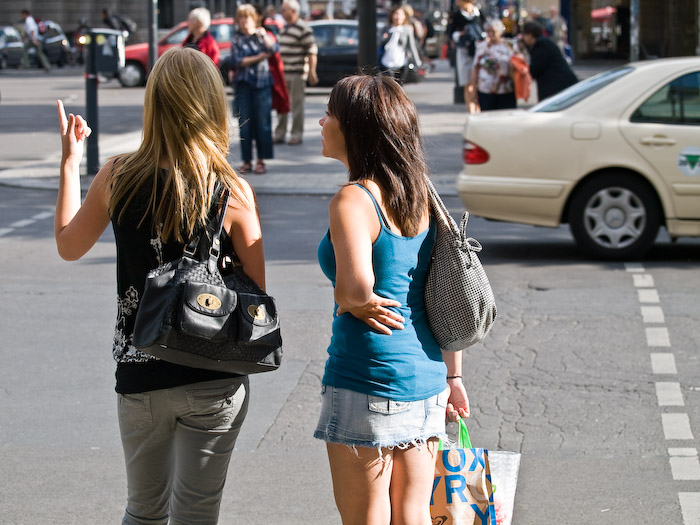 Alternate 6
Berlin has lots of cyclists. Not quite Amsterdam, but certainly more than any Spanish city: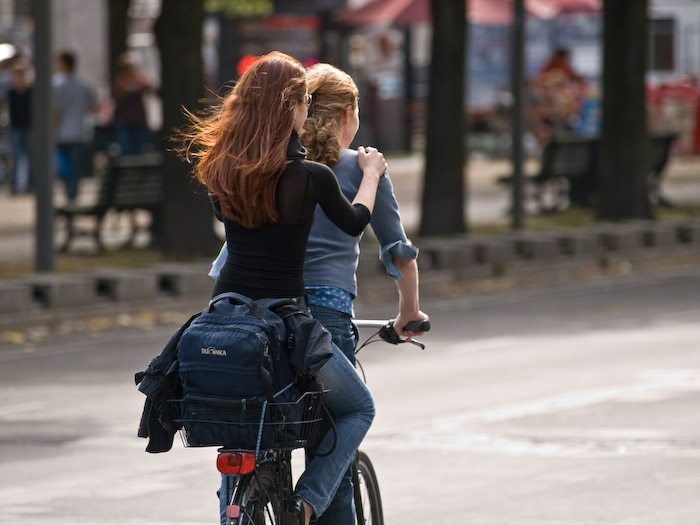 Alternate 7
The street in front of our hotel, conveniently located next to the Friedrichstrasse train station: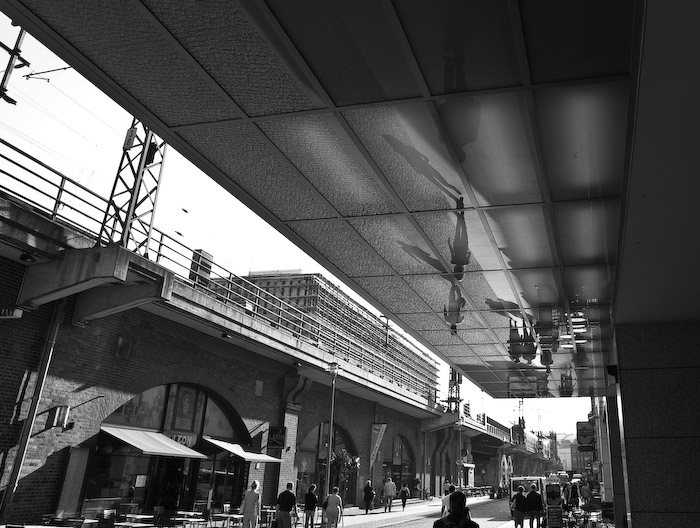 Alternate 8
I am not a big fan of Starbucks, but neither do I think that it is the worst expression of American imperialism. There was one next to the hotel, and I was happy to be able to go there for coffee in the morning instead of paying for overpriced brown liquid at the hotel. And of course, there was the occasional photo opportunity:

Alternate 9
Many tourist attractions in Berlin are of course connected with the city's Cold War past. And sellers of East Block paraphenalia are everywhere. The authenticity of most of the wares on offer is highly dubious, to put it mildly: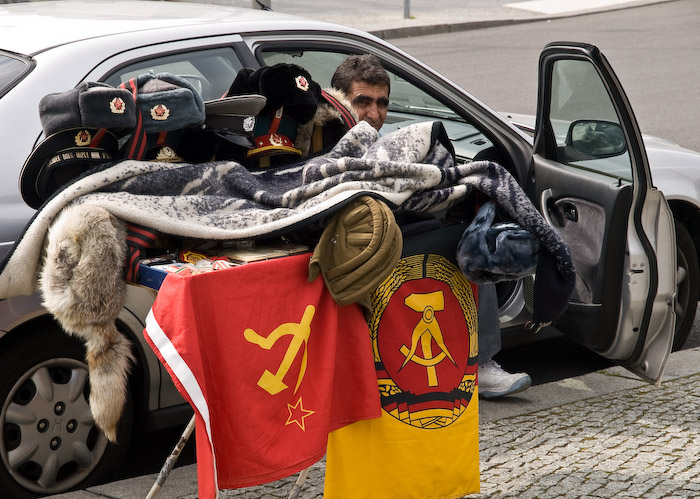 Alternate 10
We found an excellent and inexpensive restaurant near the New Synagogue (which was built in the 19th century and is no longer used as a temple). While eating dinner outside, we saw these "working girls" on their way to work. Berlin prostitutes seem to be very pretty compared to those in other big cities: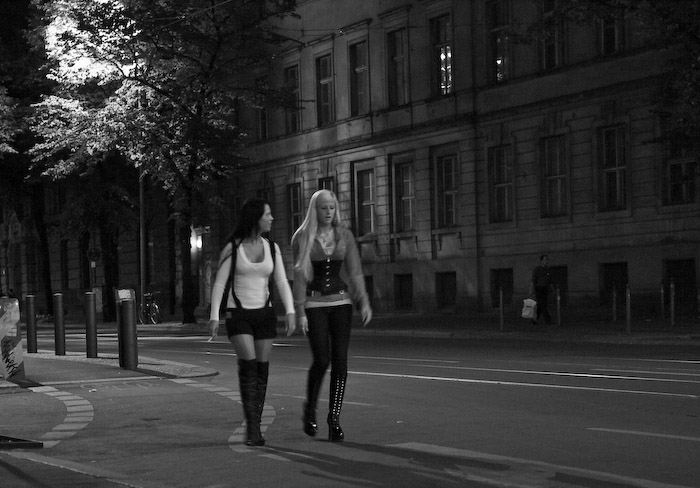 Alternate 11
One of the low-cost airlines, Germanwings, is running a funny ad campaign at the moment, advertising their very low one-way fares to various destinations. The guy on the poster is crying, "She did not even say goodbye":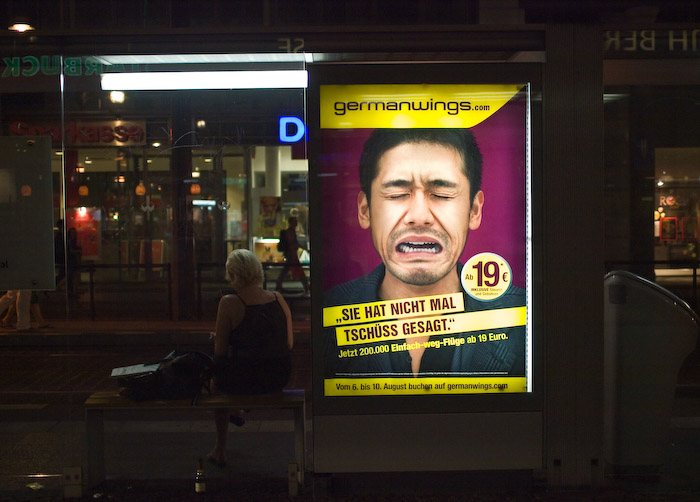 Also near the synagogue there is a nice park, with officially designated barbecue areas. Those were being used by a cross-section of Berlin's population:
Alternate 12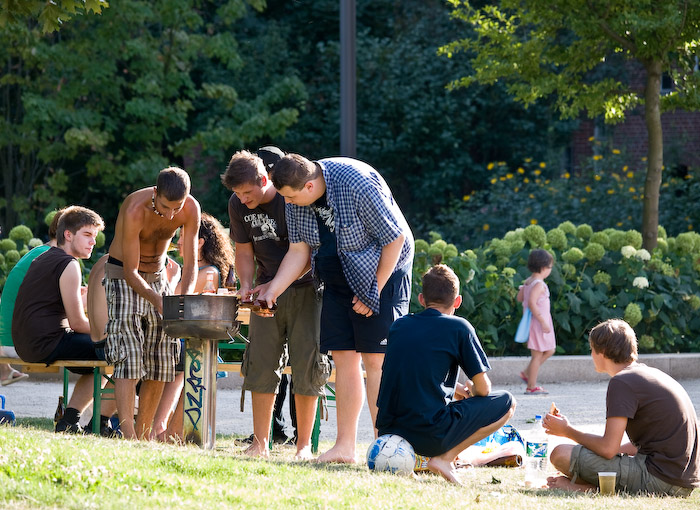 Alternate 13

The last three are from an early morning walk. This is something I really enjoy doing when travelling–every city has a special feel to it when it is waking up.
Alternate 14
Remnants from a previous night's partying: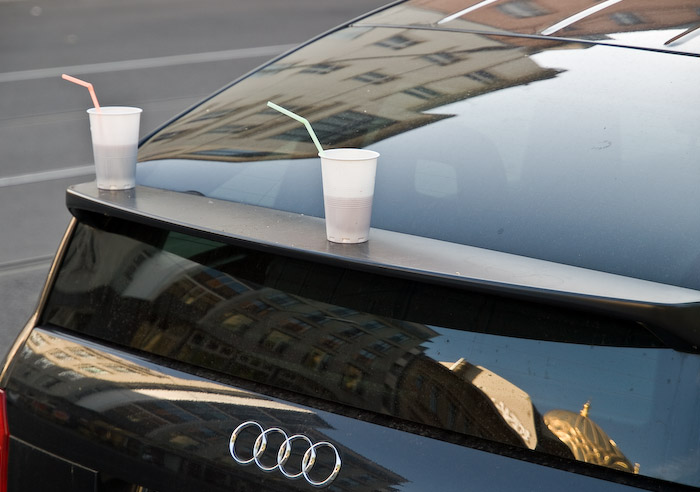 Alternate 15
Even though Berlin is thoroughly modernized and re-built, many older buildings still exhibit signs from the fighting in 1945: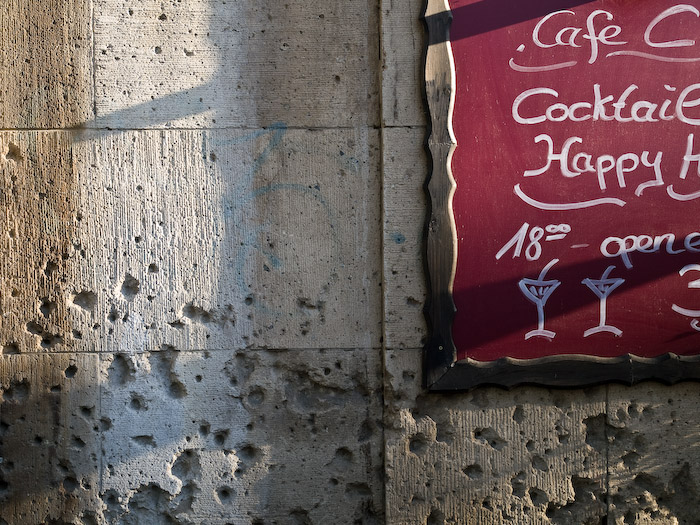 Alternate 16
Details of one of the many bridges over the river Spree. In the background, the TV tower on Alexanderplatz, the pride of the former Communist regime in the DDR, is faintly visible: