It was a rather busy week, so all the photos are from just two events: a lunch outing to Hostal Maruja with a visiting friend from Latvia, and an antique car and motorcycle show at the weekend.
20_1
Linda (on the left) is a lawyer at the Latvian Ministry of Culture and a good friend. She was at our office attending a meeting, and we took the opportunity to invite her for lunch at Hostal Maruja, a place she had never visited before: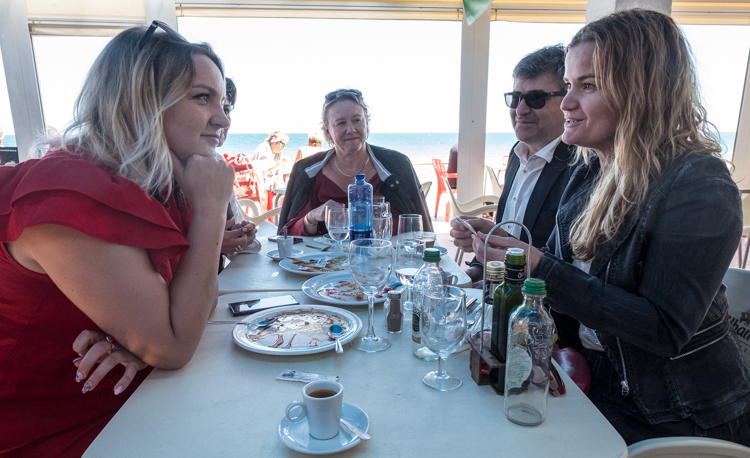 20_2
Somewhat atypically for a Northern European, Linda does not like beer (she is a white wine drinker, mainly). But here she is, trying the local version of shandy, called "clara" here, i.e. beer mixed with some sort of limonade to provide a sweeter flavour and lower alcohol content: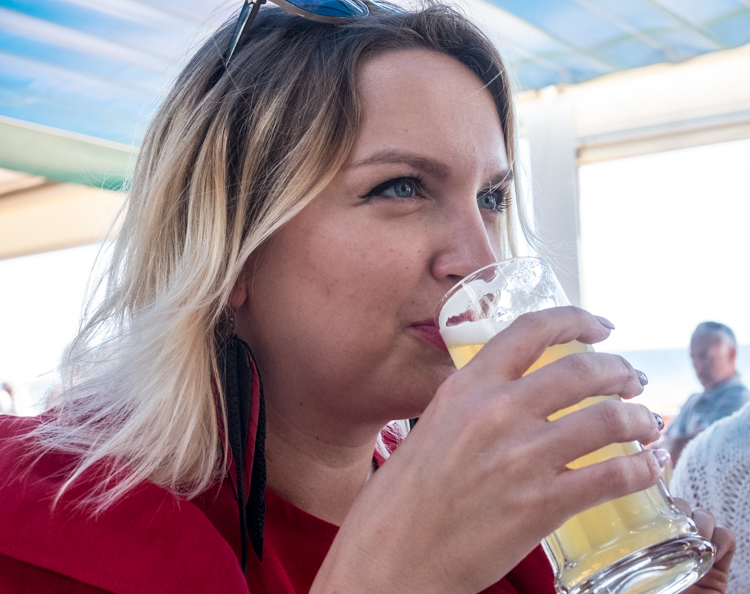 20_3
Hostal Maruja is attractive for two reasons, its excellent and inexpensive local seafood, and its location right on the beach: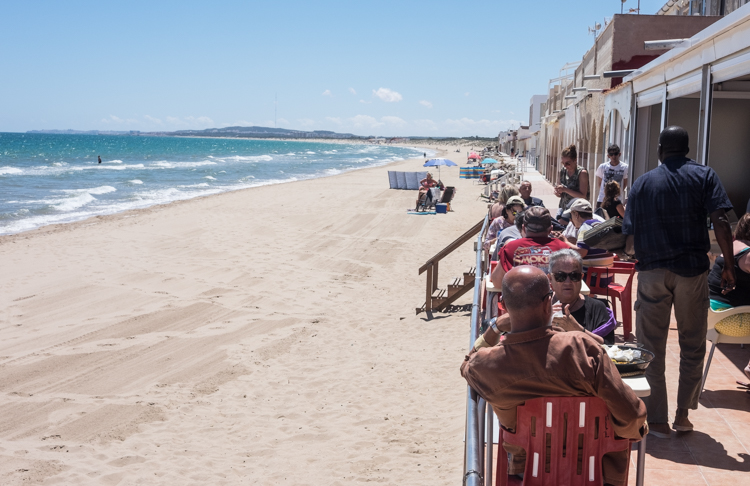 20_4
As is evident from the previous picture, the weather was warm enough for those sitting in the sun; but as shown by this family at the neighbouring table, sitting in the shade was a bit chilly on this windy and unseasonably cool (for May) day: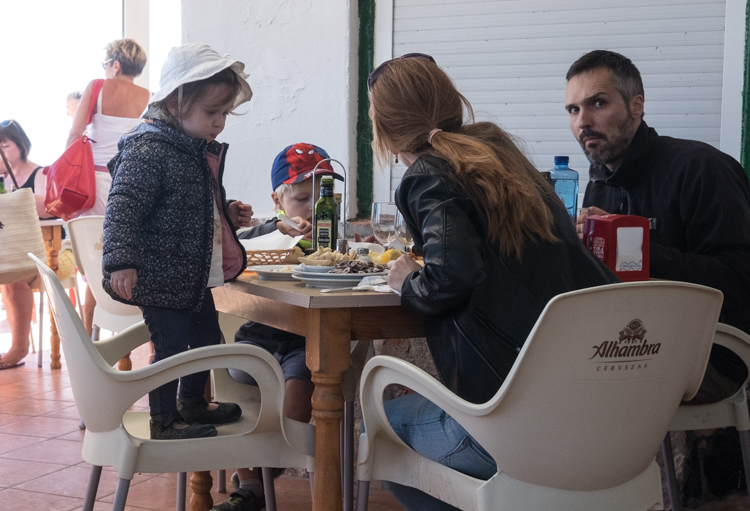 The remaining images are from a show of antique cars and motorcycles at IFA, the local fairground near Alicante airport. I went on Saturday afternoon, at a time when people are either having lunch or siesta, which had the advantage that finding parking was easy, but on the other hand there were not that many people looking at the machines, thus limiting that kind of photo opportunity.
20_5
Classic American cars are always popular in these shows because they seem so exotic over here: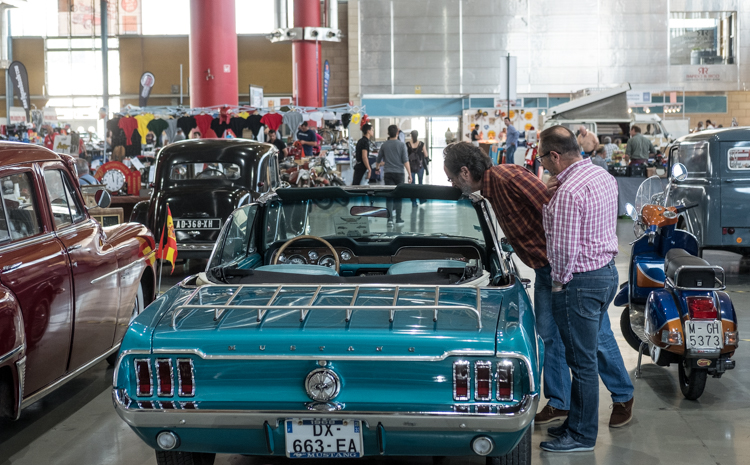 20_6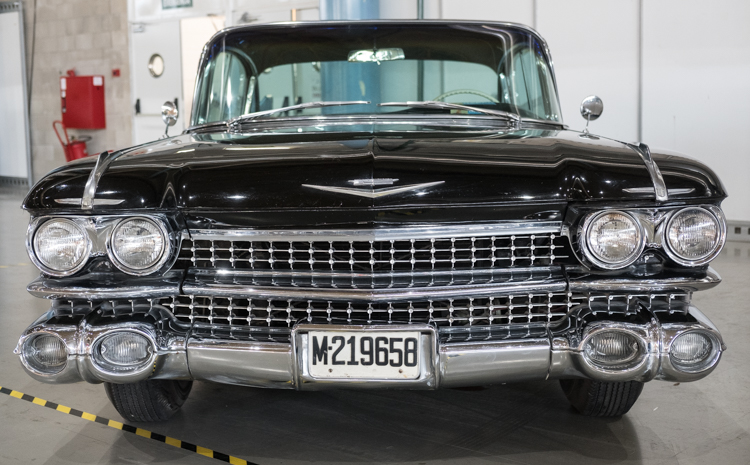 20_7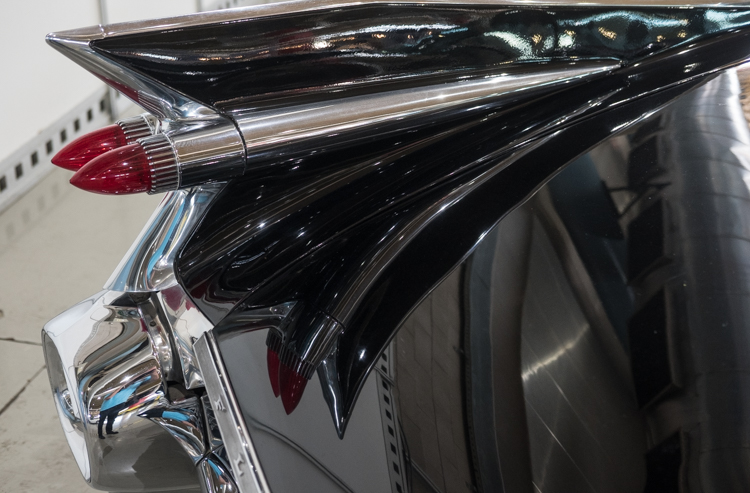 20_8
The emblematic Rolls Royce hood ornament: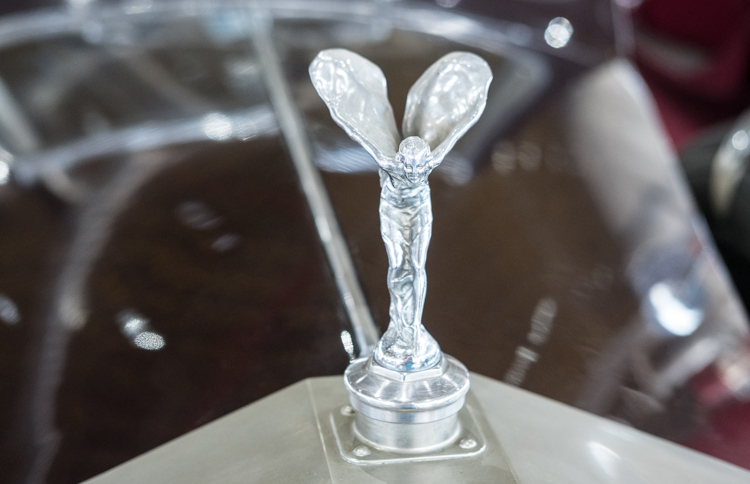 20_9
The RR or the big American cars were (are) only accessible to people with serious money. In a way, I found it more interesting to look at the kind of cars ordinary people could buy. Here is a typical 1970s picnic setup: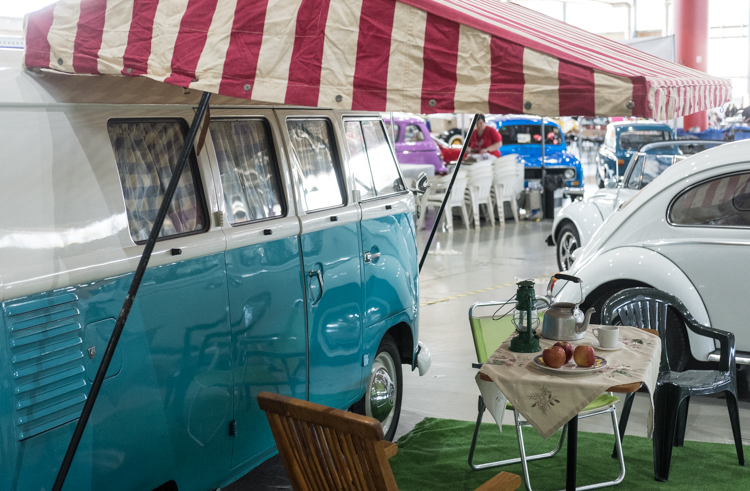 20_10
And then there are the motorcycles, arguably a more interesting subject for me. Here is a 1970s Suzuki 380, considered medium-sized back then. Today a motorcycle of this size is considered small: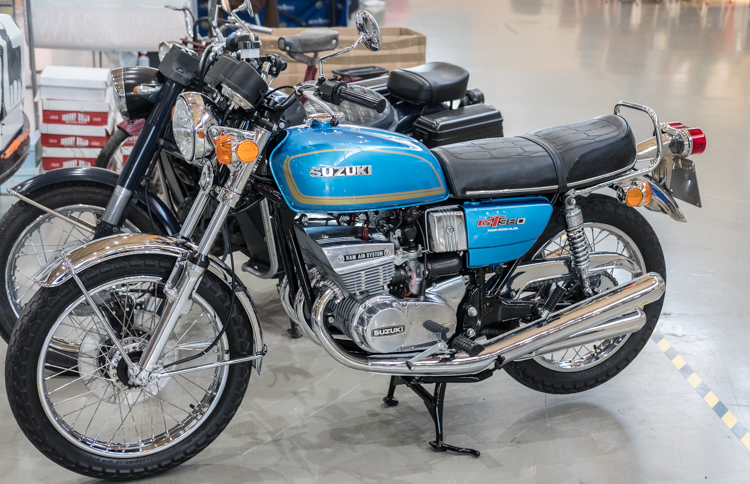 20_11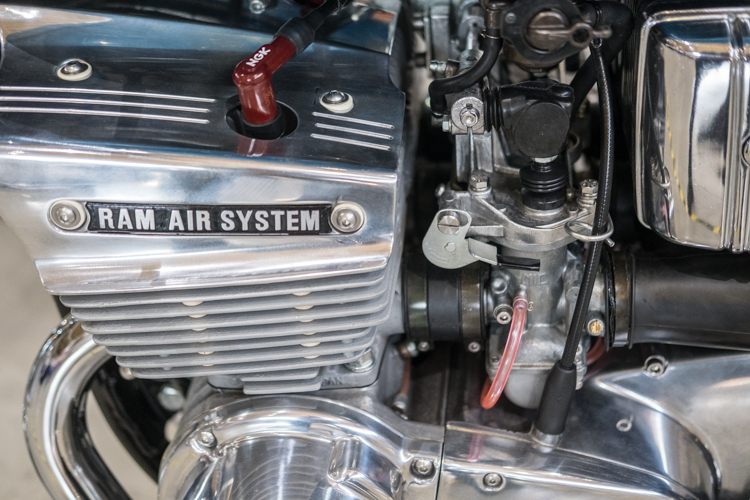 20_12
Interesting brake detail: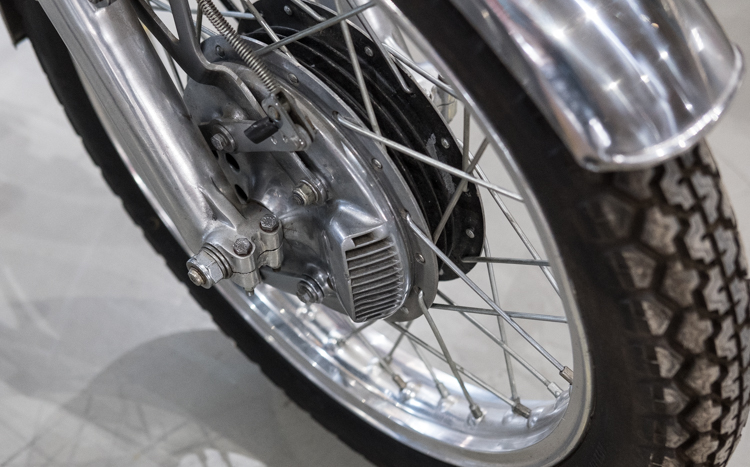 20_13
A two-wheeled classic from the 1940s or 50s: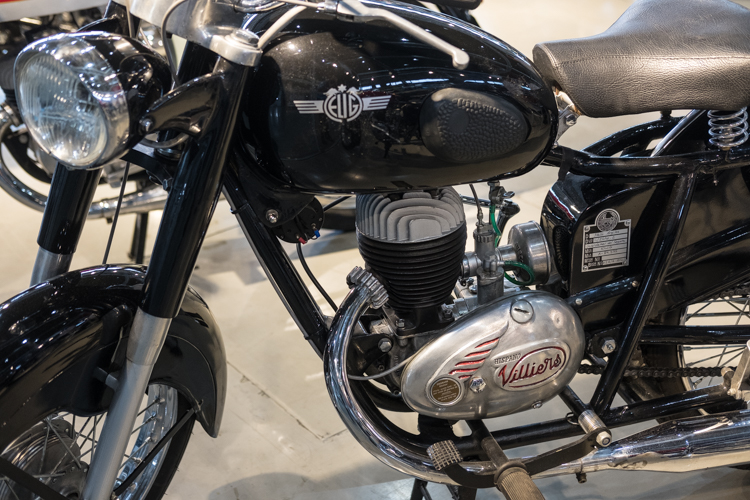 20_14
Another classic; anybody who knows just a bit about motorcycles will recognise this as a BMW boxer engine: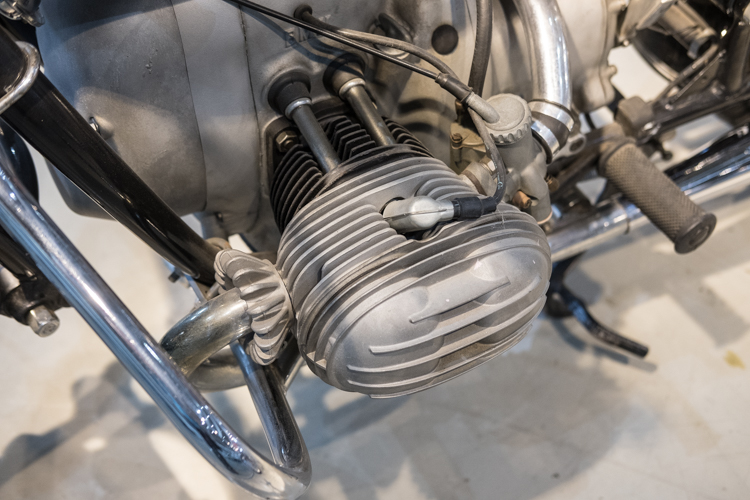 20_15
A Honda 500 from the late 1970s. This, and its bigger brother the 750, was the subject of our wildest dreams as teenagers. Back then (in Denmark) the Honda 750 Four was the biggest motorcycle commonly available. Sure, Harleys were bigger but they were slower, much more expensive, and mainly the province of biker gangs. The Hondas (and later Kawasaki 900) were the objects of desire: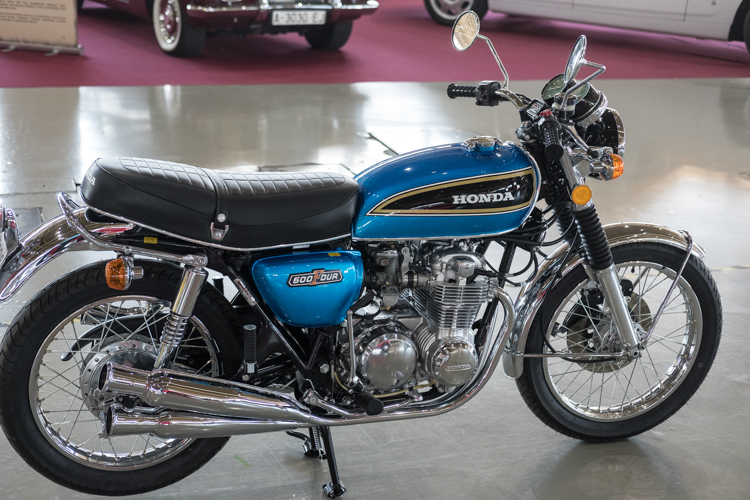 20_16
A proud owner shows off one of the oldest cars on exhibit, a 1929 Ford: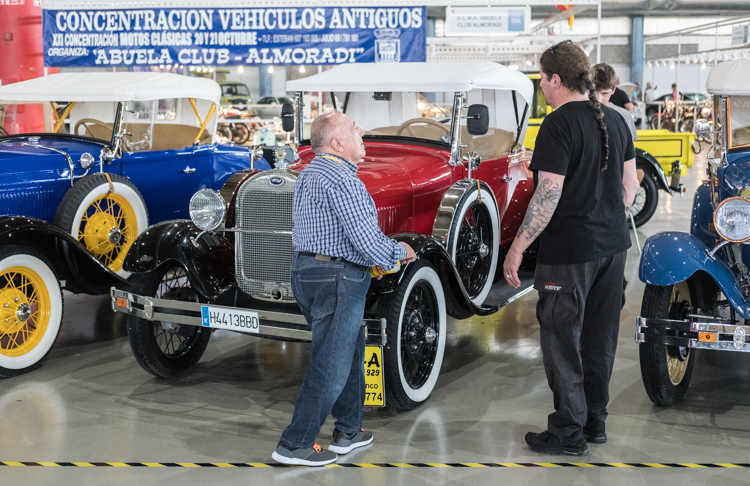 20_17
As usual at such events, there were also numerous tables with stuff for sale, like parts for classic vehicles: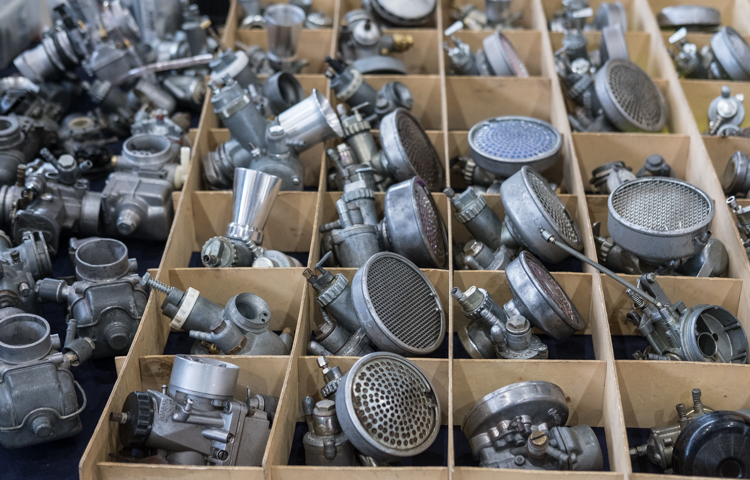 20_18
This being Spain, jamón ibérico was present as well: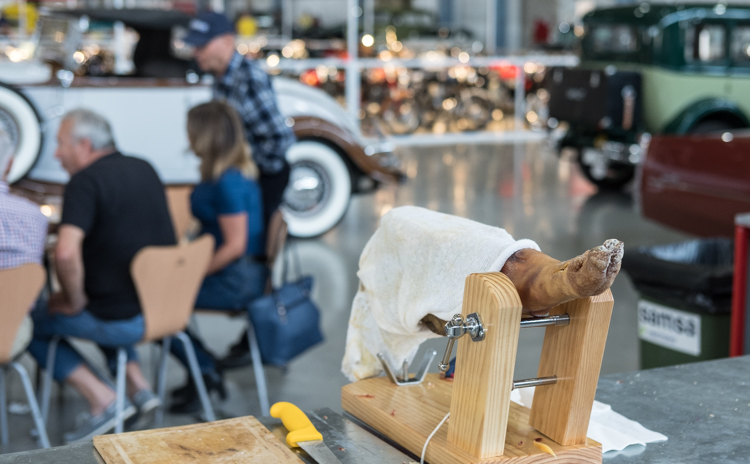 The cars and motorcycles are nice, but in the end the most interesting part of attending such shows is to see the people.
20_19
Selling inner tubes for tiny Fiat cars (and their clones):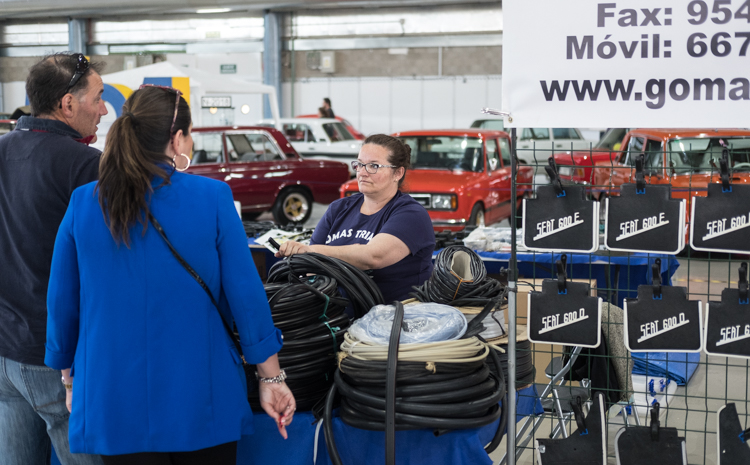 20_20
Assorted decals, mugs, t-shirts and other tribal accessories: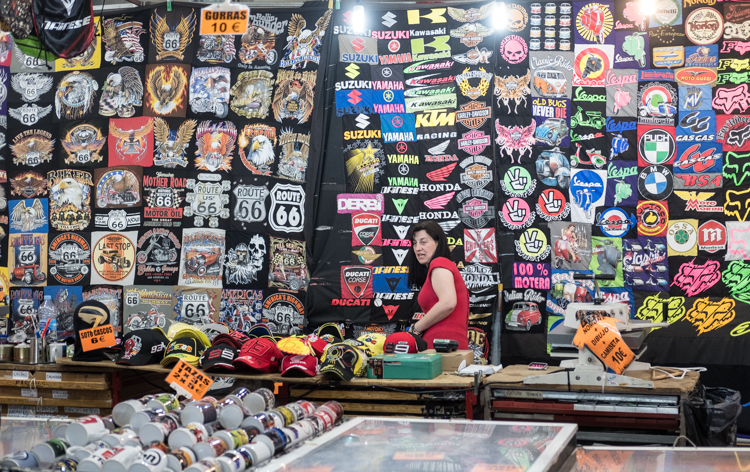 20_21
Prospective buyers of a set of tools: