A short blog for this week. I was busy at work, so the only photos I took were during my bike rides.
29_1
There is one exception. The younger brother of my best friend in Denmark (Lars, who has featured in this blog on many occasions) and his family were visiting Alicante for a few days. They stayed in an AirBnB on the beach a few km from my house, and one day we met up for a chat and some beers. This is Niels and his wife Ninette: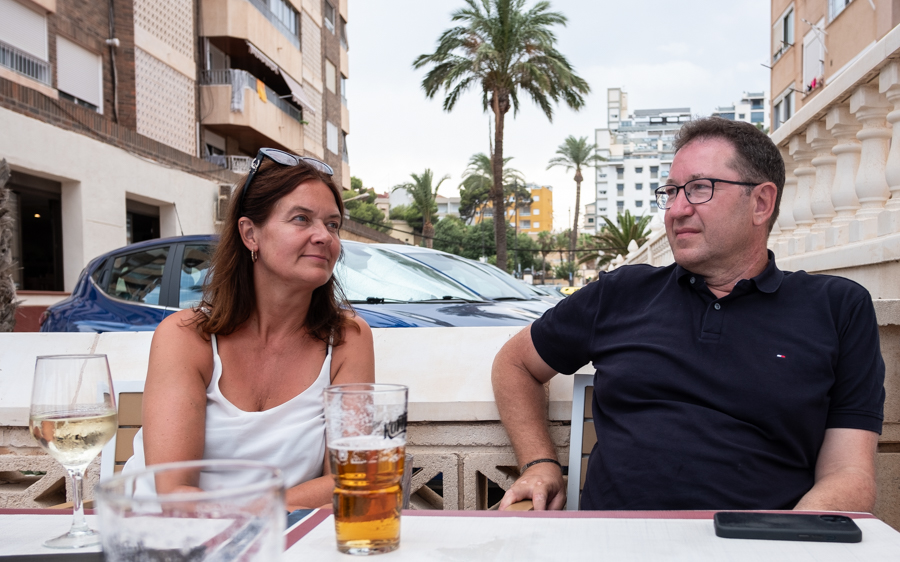 29_2
And now some cycling pictures. Goats are amazing–hardy animals that can survive in the arid climate we have here. In Busot, I happened onto this group, eating dried shrubs. It is amazing that any animal can survive on such a diet: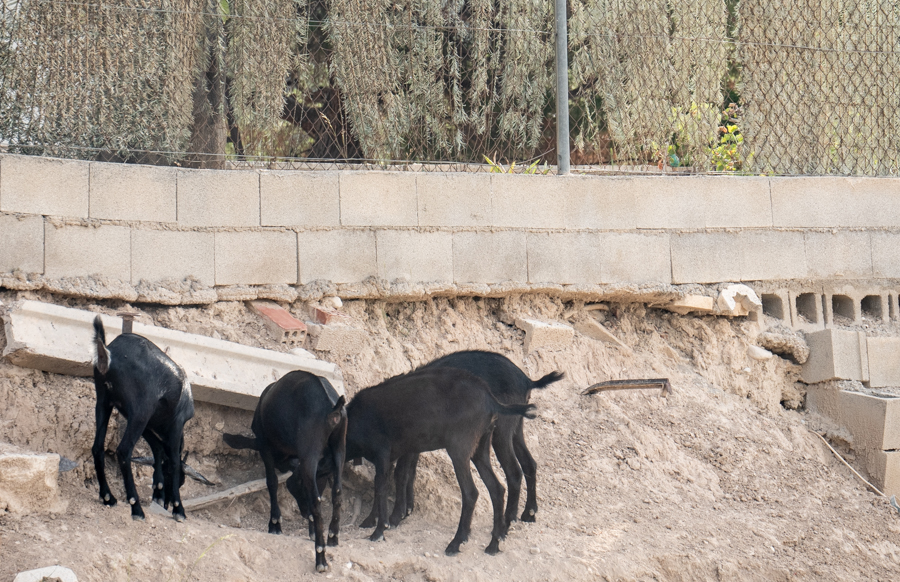 29_3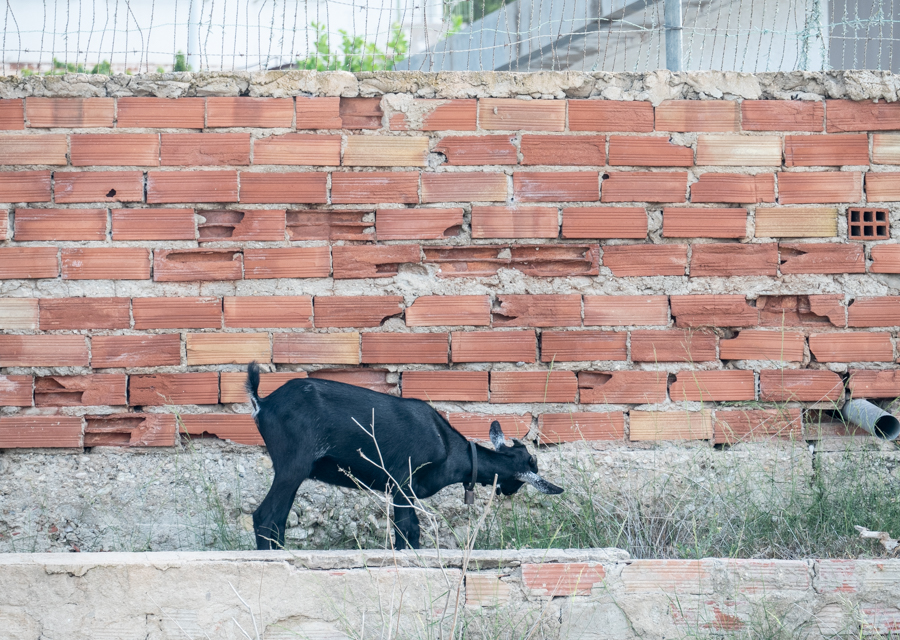 29_4
This one seemed to be smiling at me: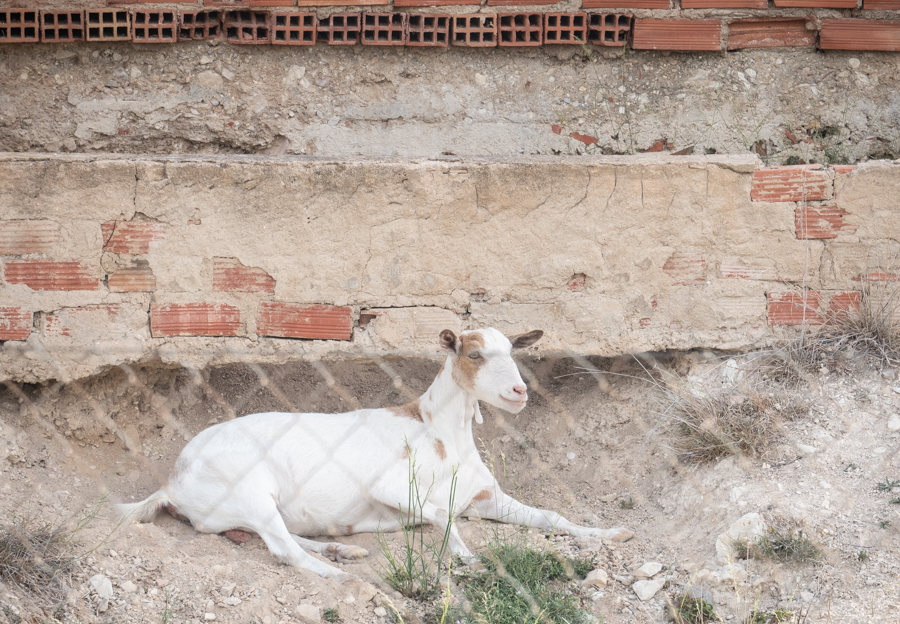 29_5
The road from Busot to Jijona (a distance of 13 km) is one of my favourite stretches of road around here. Near Jijona a large solar plant has been built. I have photographed it many times, but it is not easy. This image I am reasonably happy with. Some people complain about installations like this one because they spoil the landscape or whatever, but I have no patience for such NIMBYs; I am much more interested in saving the planet with clean energy: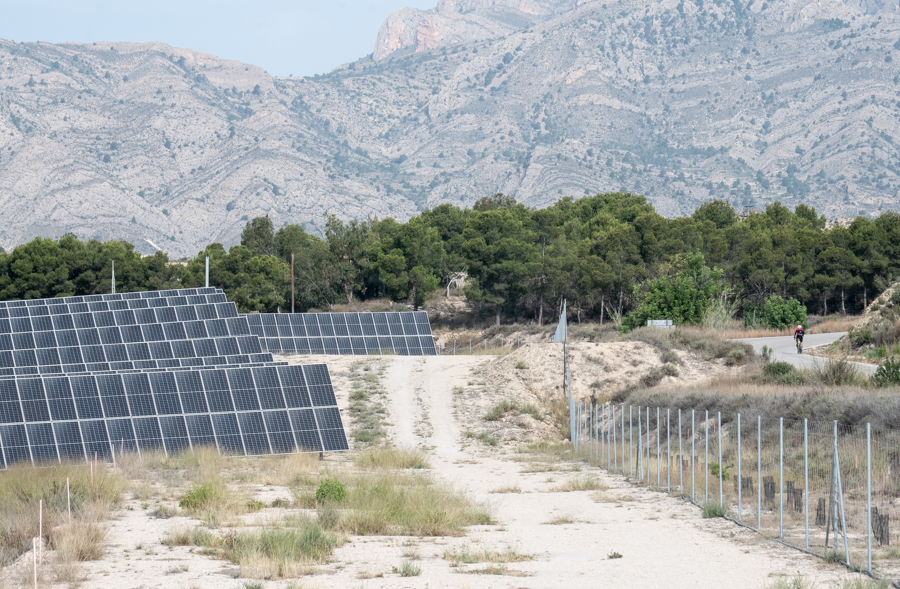 29_6
During another ride to Jijona, this time along a rather less picturesque road, I stopped to look at the only serious agriculture in the immediate vicinity, a large vegetable farm: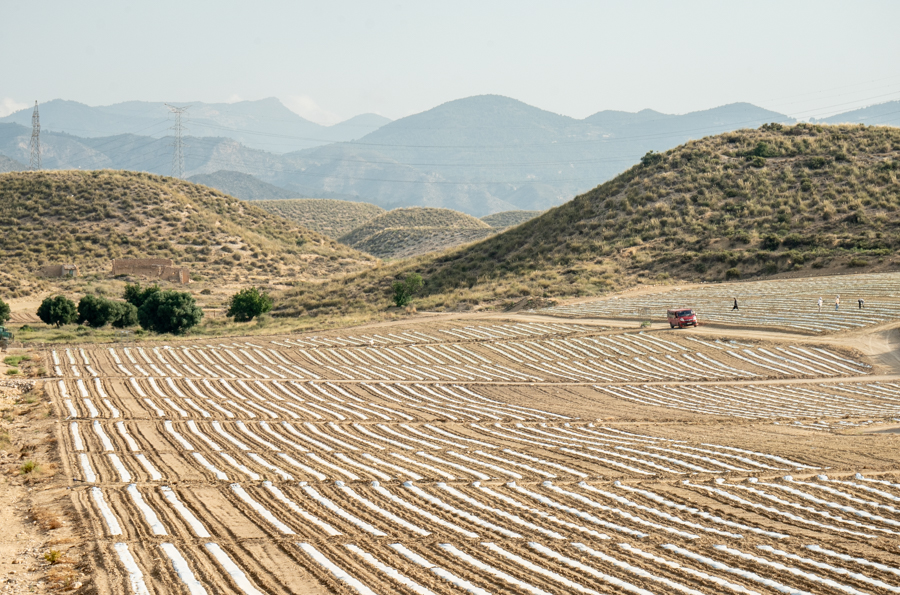 29_7
Laying down the protective film:

29_8
A chat in the field: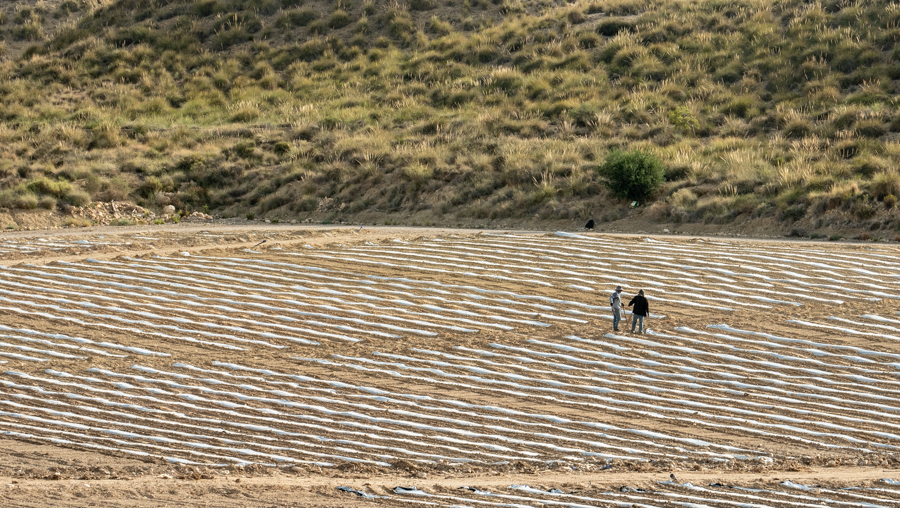 29_9
In Jijona, as everywhere else, the general election held on July 23rd was much in evidence: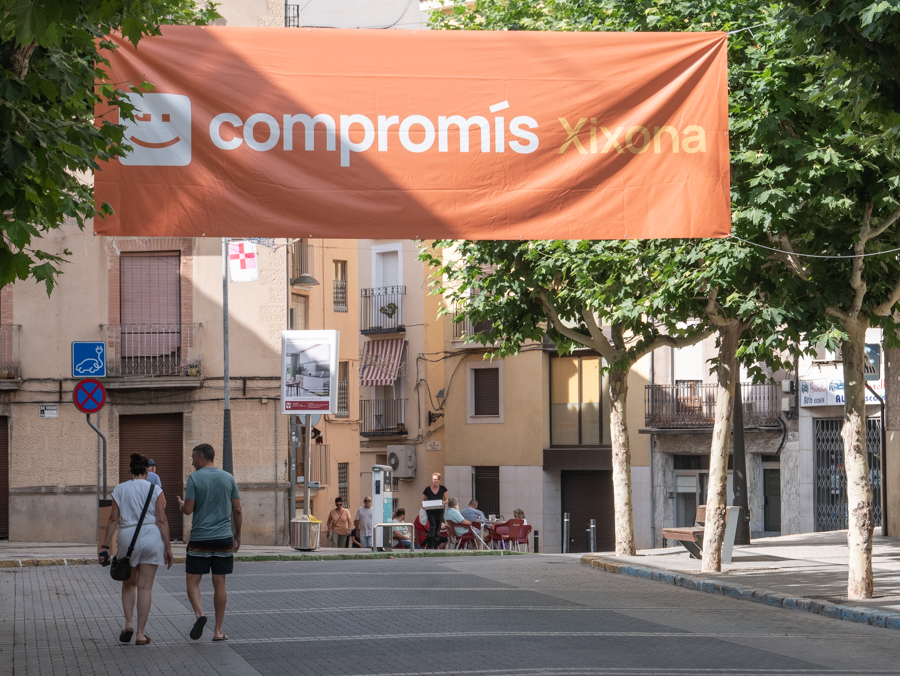 29_10
Another ride, this time to a village called Alcoraya. I passed the Madrid motorway on the way. Not much traffic on a Sunday morning: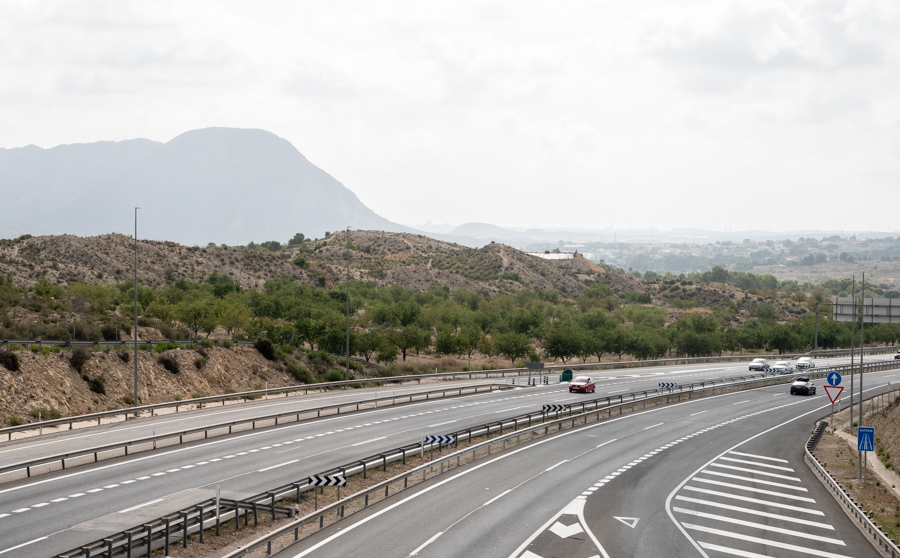 29_11
There is not much in Alcoraya, except for a small grocery store which was very handy since I was badly in need of refreshment: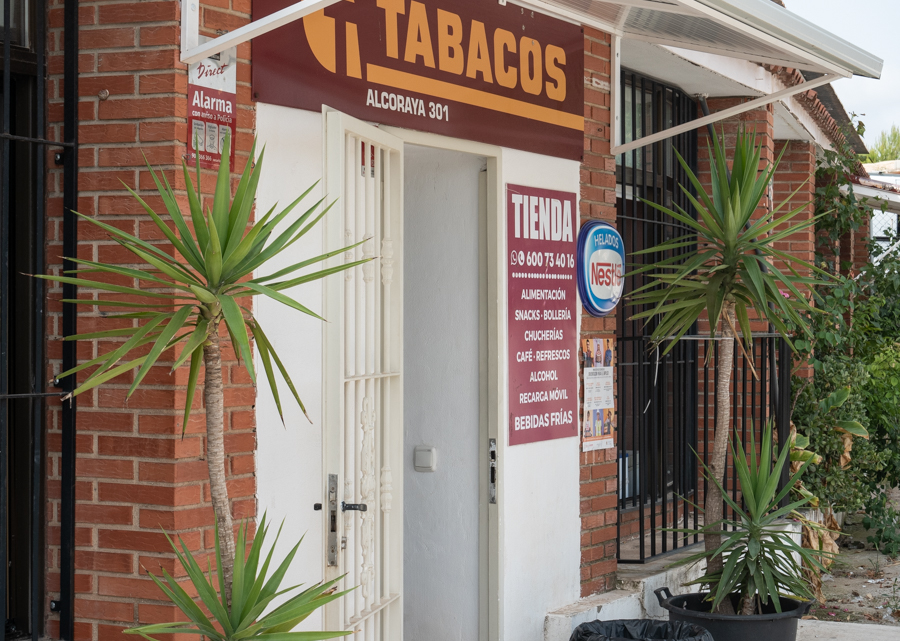 29_12
I like to look at the modest signs in places like this: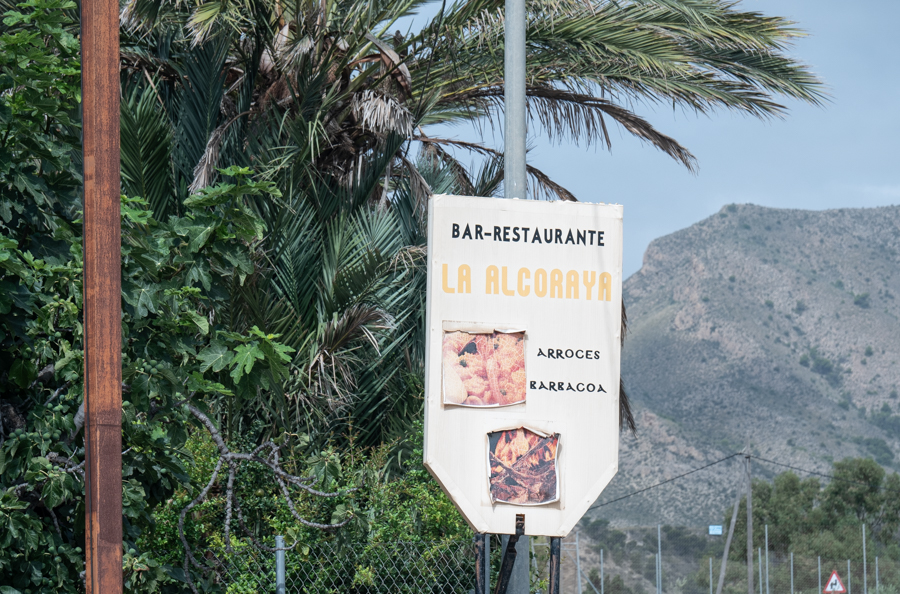 29_13
Opening hours: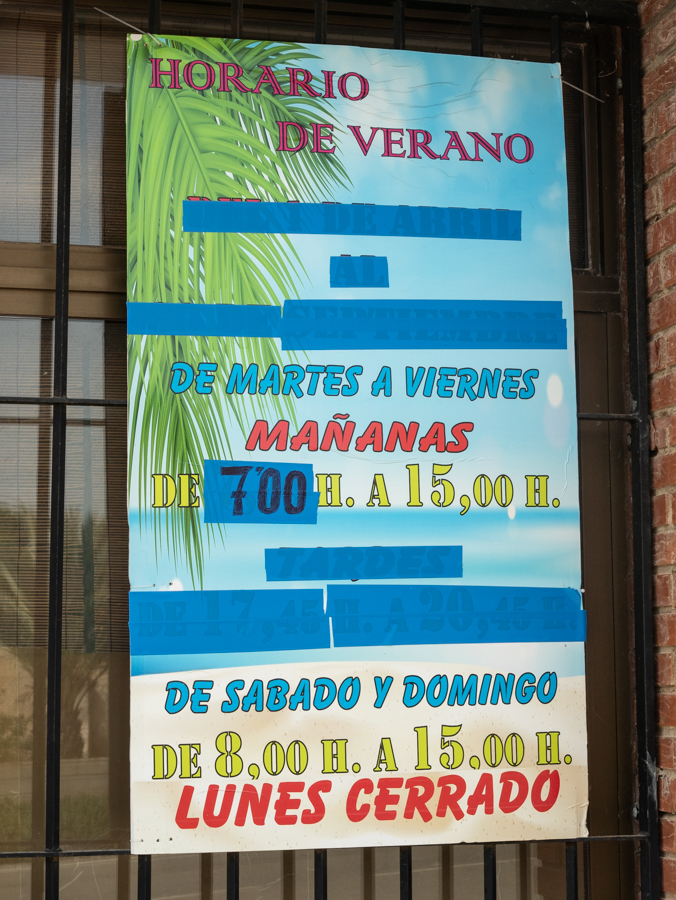 And that was the end of a quiet week.