Most of the second week of August I spent in Poland, more precisely in the city where I was born, Wrocław. I went there to visit my sister, and to show my daughter around a bit. I have an ambivalent relationship with Poland: it was the country for which my father sacrified so much and which ultimately rejected him; but it is also a country that has made enormous progress since 1989, and its role in bringing down the Evil Empire is a source of pride for me.
32_1
I started the week on Sunday morning with my usual bike ride, looking at nice landscapes like this: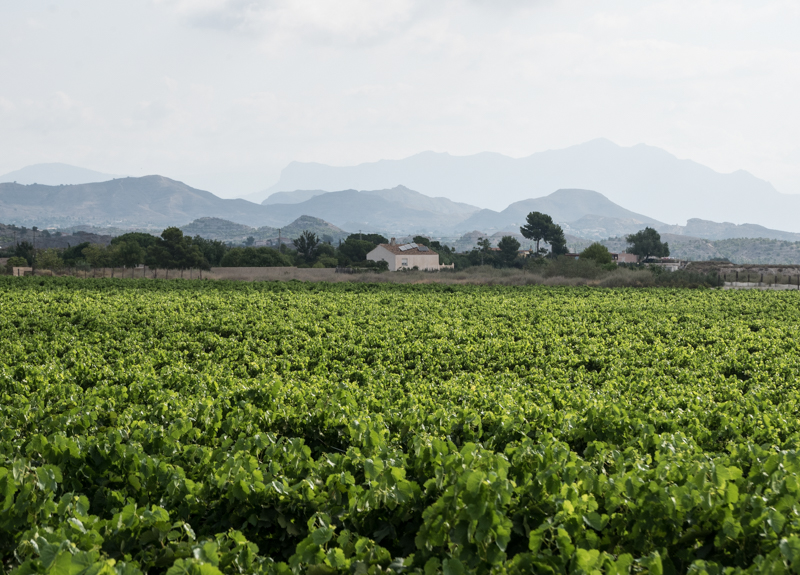 32_2
Sunday afternoon, Monica and I flew to Wrocław. An uneventful 3-hour flight. We picked up the rental car at the airport and drove into the centre where my sister lives. As I always do, I photographed the Ronald Reagan Circle from her 11th floor balcony: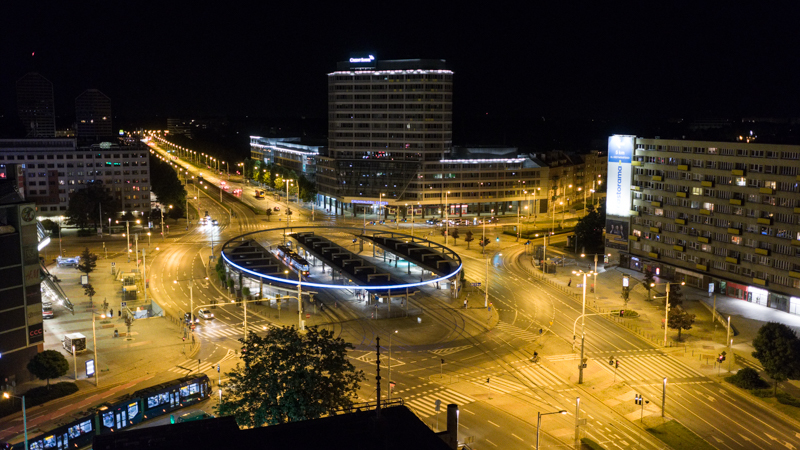 32_3
On Monday morning, I asked my sister to show us around the university where she studied Russian philology many years ago. She waited outside while Monica and I had a look inside the main building: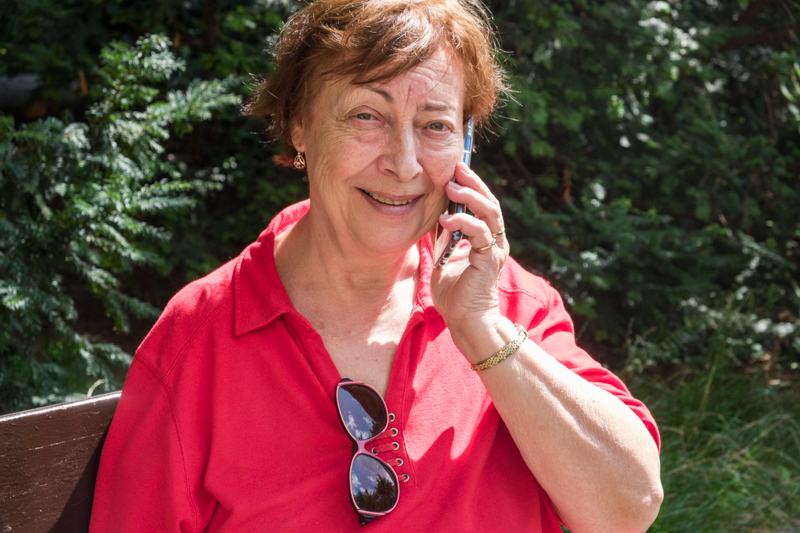 32_4
And the main building is truly magnificent. The university was founded about 300 years ago and has been the home of many eminent scientists over the centuries, for example a certain doctor called Alzheimer: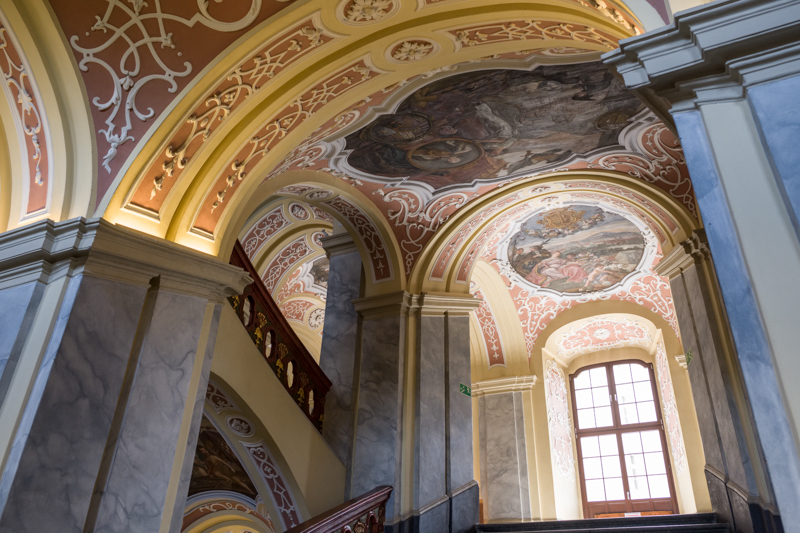 32_5
We walked to the top of the Mathematical Tower, site of the first astronomical observatory in the 18th century: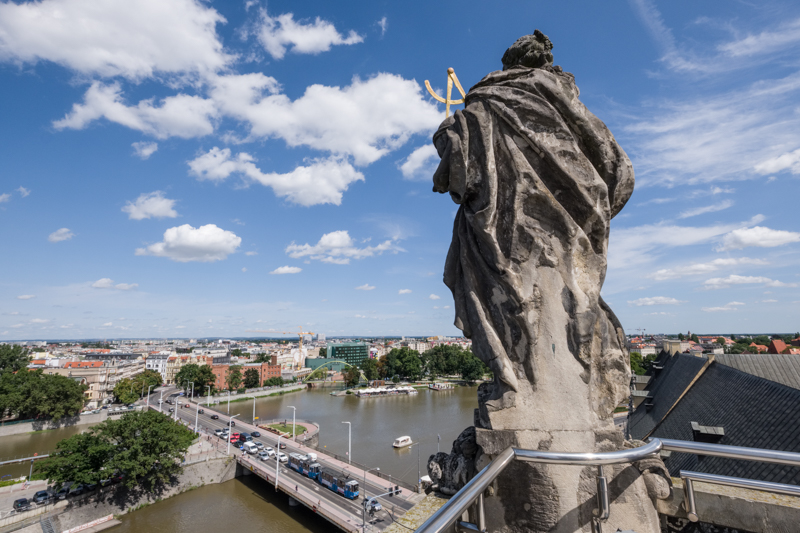 32_6
View of the city, looking towards the centre. In the distance is Sky Tower, completed in 2012, and at 212 meters it was Poland's tallest building until it was overtaken by a building in Warsaw last year: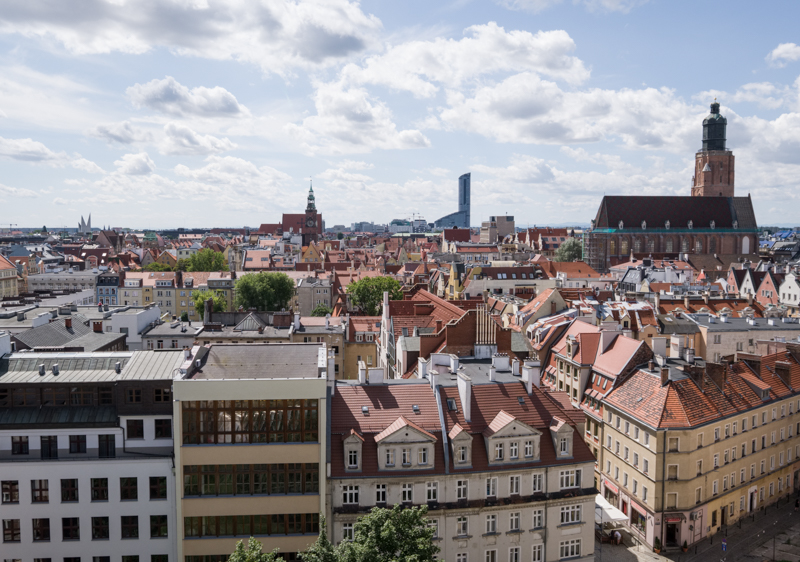 32_7
After lunch with my sister and brother-in-law, Monica and I headed out again. This time we drove to Centennial Hall, the large complex constructed in 1913 to celebrate a Prussian victory over Napoleon in 1813 (Wrocław was the German city of Breslau at the time). Among other notable events, Hitler came here to speak in 1933. Today it is an altogether more pleasant place, a large park with a Japanese garden, a conference center, art gallery and a venue for concerts, basketball games and the like: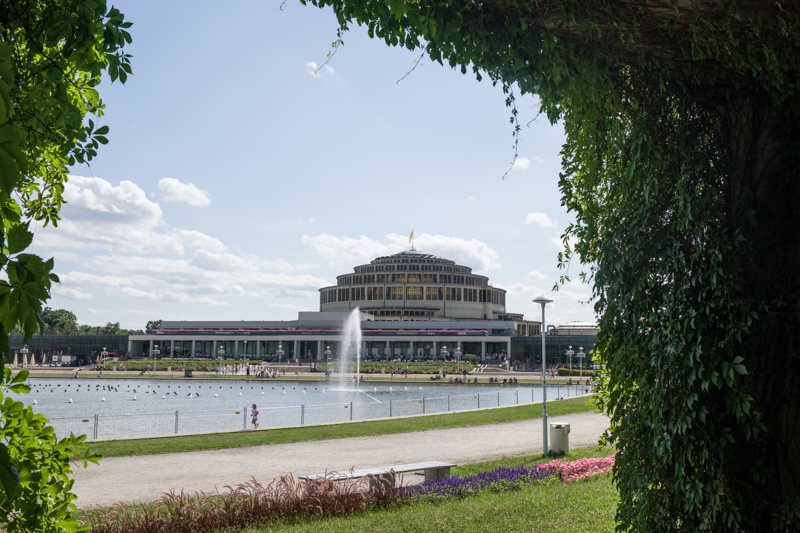 32_8
The weather was nice, and people of all ages were enjoying the park and the facilities: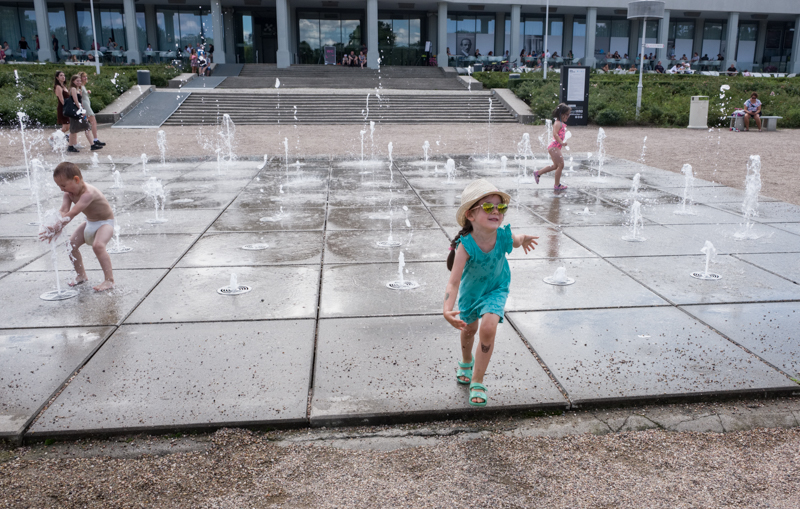 32_9
I visit Centennial Hall every time I am in Wrocław, but this time I also visited the adjacent Japanese garden for the first time. It was installed by a German aristocrat who was a great lover of Japanese culture when the complex opened in 1913: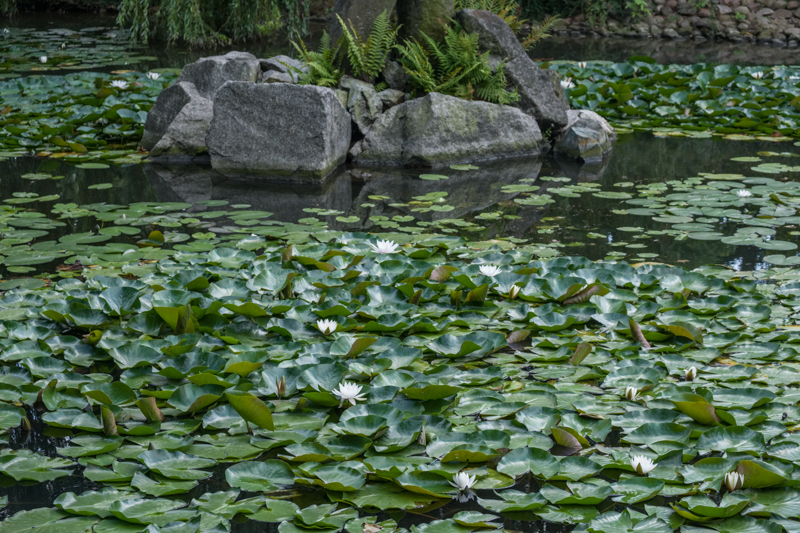 32_10
Monica uses her Panasonic LX-100 camera to photograph in the Japanese garden. Like many people, she uses her phone to take pictures as the moves around in her daily life, but when she travels or does something special, she wants to use a real camera: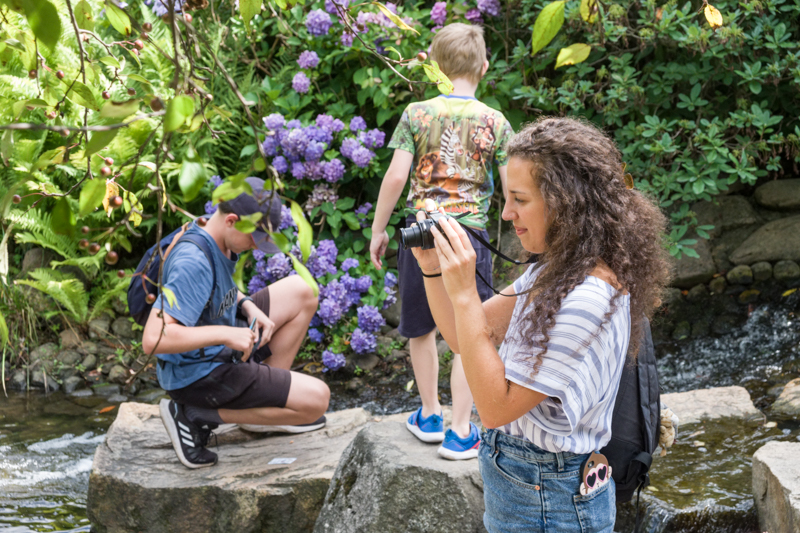 32_11
A large Japanese carp in the pond. Apparently one of Europe's biggest farms of this fish is near Wrocław, and they even export the fish to Japan (the Polish have a tradition of eating carp, and there are many fish farms in the country):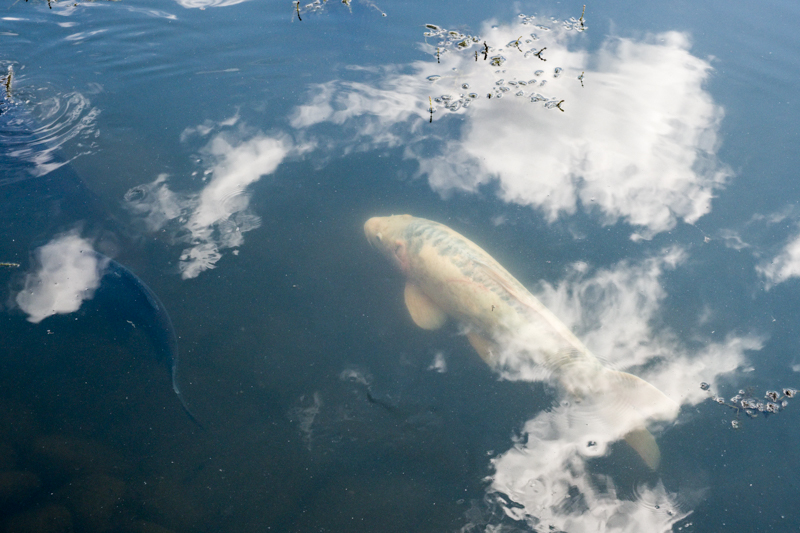 32_12
After our visit to the Centennial Hall, we drove to the centre and walked around a bit. Near the central square Rynek, we happened on some activists collecting signatures against Poland's restrictive abortion law (similar to the new law in Texas except that there is no private citizen enforcement with bounties). Since Monica and I both have Polish passports, our signatures were valid for the purpose even though we live abroad (we do vote in Polish elections here in Spain):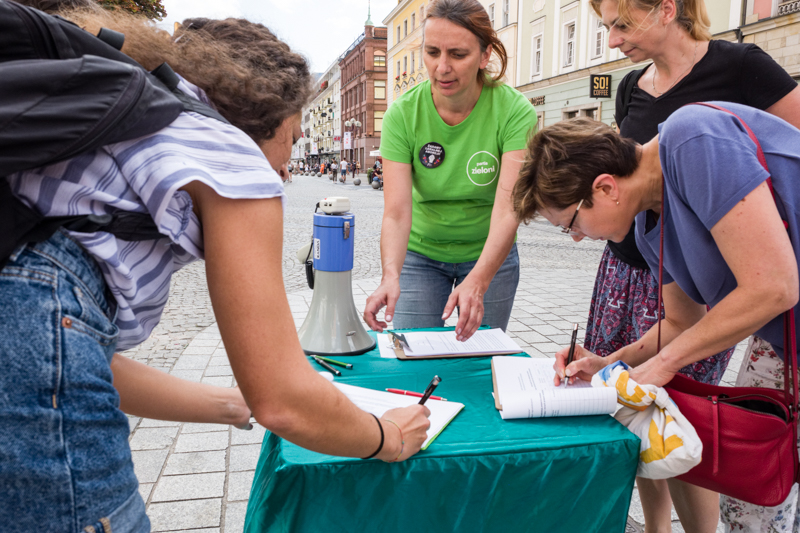 32_13
In the evening, dinner at Irka's. Irka's beer glass is a unique souvenir from the football World Cup in Mexico in 1986, the first World Cup for which Denmark qualified, and the Danes made a great showing there, beating Germany and Uruguay in the group stage before succumbing to Spain in the knock-out stage. This cup is one of the many small mementos my sister and I took from Copenhagen after the death of my father in 2004: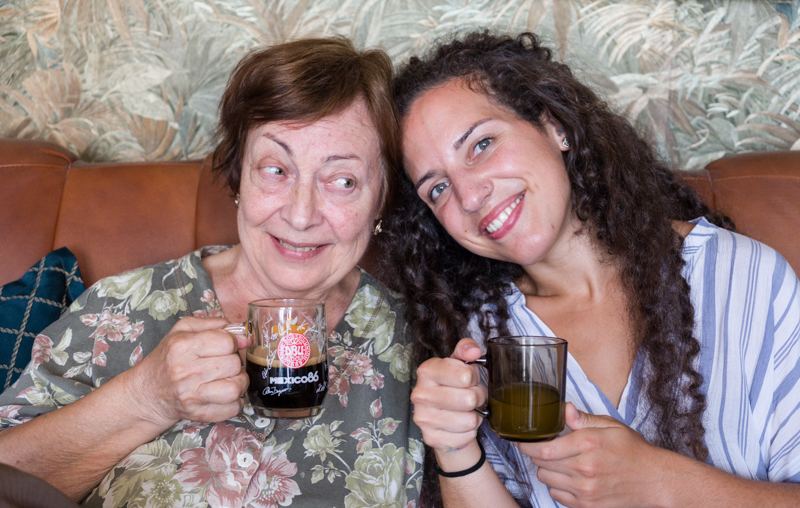 32_14
Late that evening, Monica and I took a long walk around Ostrów Tumski, the island on the Odra river which houses Wrocław's cathedral and numerous other church buildings, but also a couple of hotels, one of which we stayed in. The place is connected with several bridges to the mainland, and it is very beautiful after dark: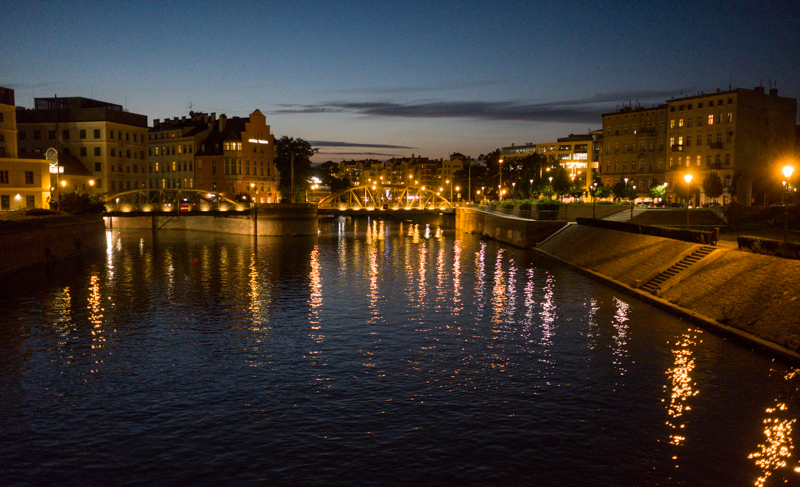 32_15
On Tuesday morning we drove to a town called Wałbrzych, to visit a castle called Książ. It is a popular destination for day trips, and when the weather is nice as was the case that day, the place gets very crowded. But it is a pretty building in a nice park: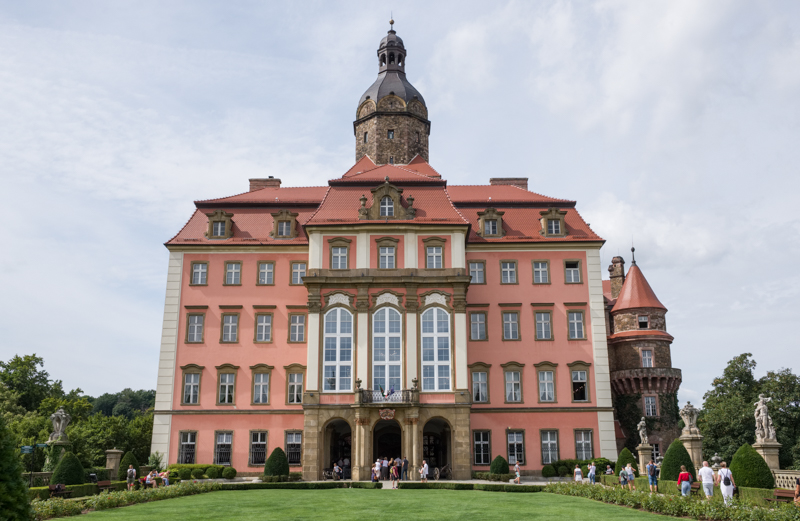 32_16
The castle has been here in various forms since the middle ages, having been owned by various families over the centuries. As a result, it is a bit of a mishmash of styles, not exactly my cup of tea. And the crowds made photography more challenging, and in general the visit was not that pleasant. But there were some visually attractive parts, like this walkway: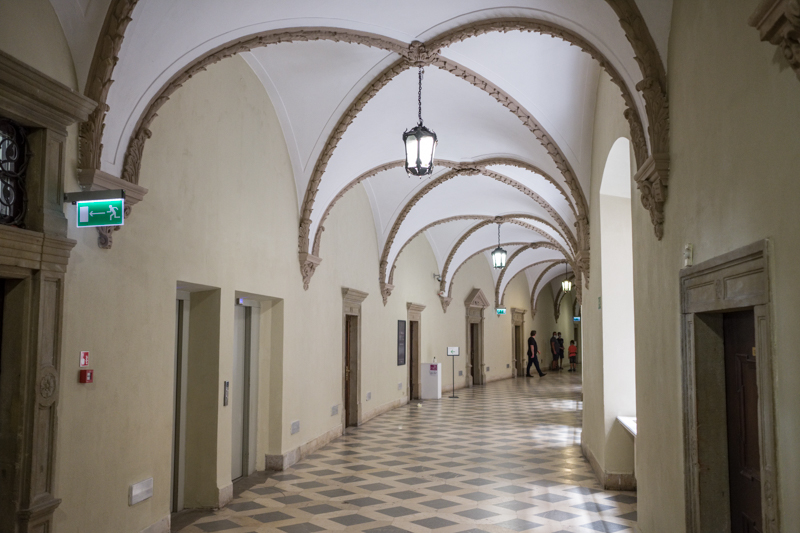 32_17
The typical ornate rooms one sees in such places: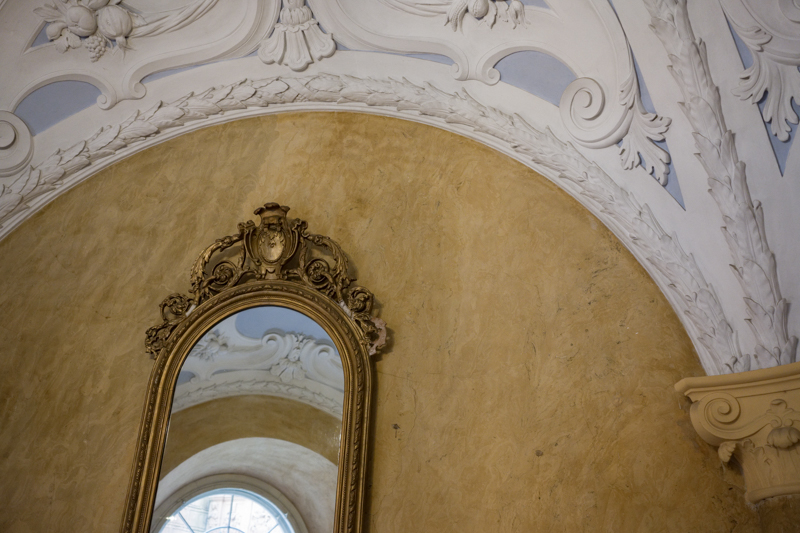 32_18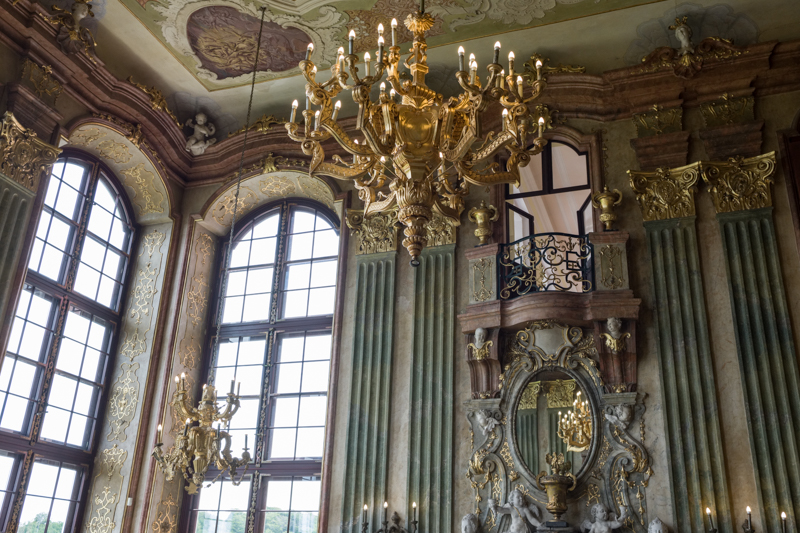 32_19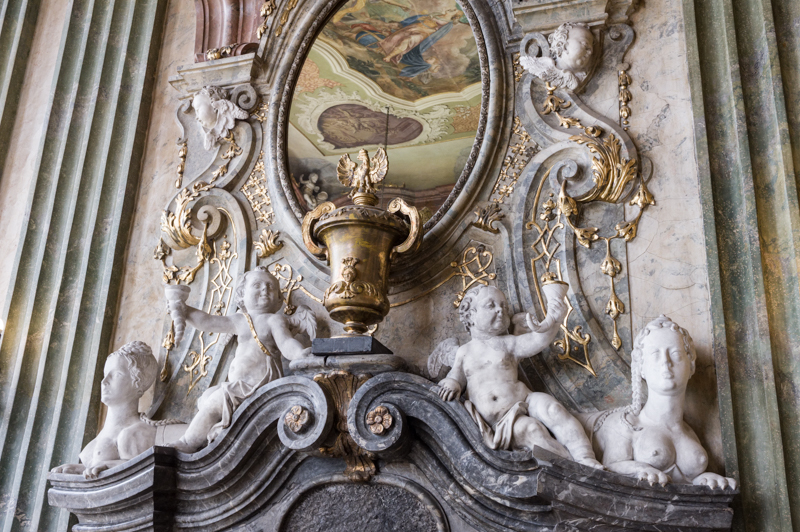 32_20
The most interesting room was a gallery of modern art, completely out of synch with the rest of the castle, but I enjoyed seeing the works, like this slightly macabre version of the Doubting Thomas story: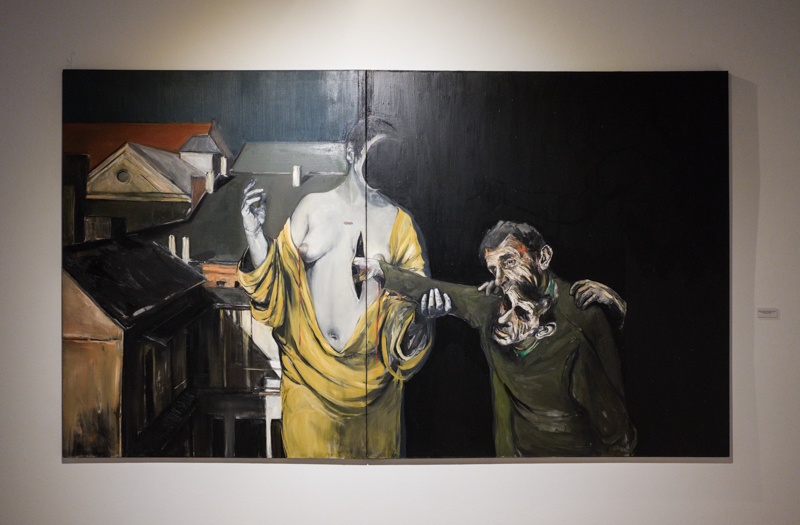 32_21
I actually found the exterior more attractive. There is a nice formal garden: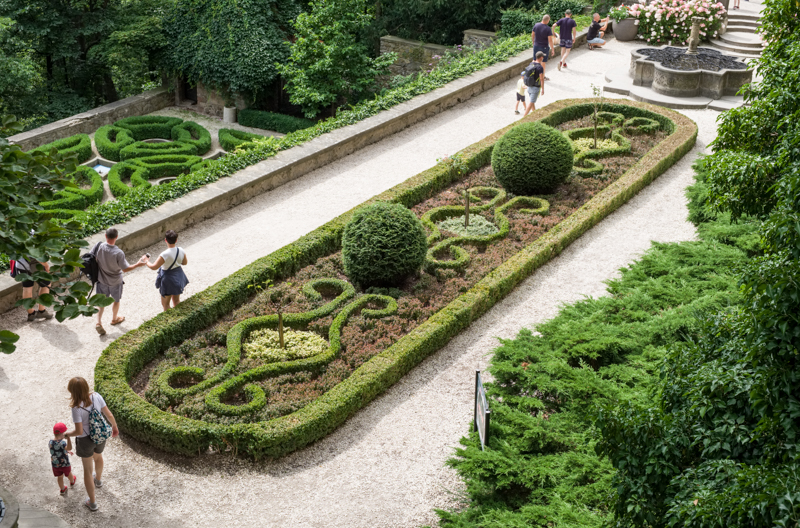 32_22
There are also several cats living in the garden: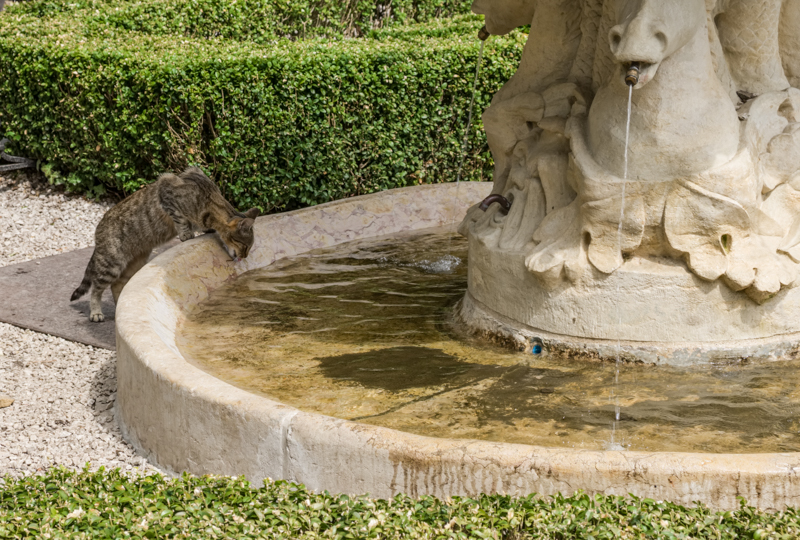 32_23
On the way back to Wrocław, we stopped for lunch at a very traditional Polish inn (karczma) in a town called Świdnica. My brother-in-law remembered it from many years ago, when he still had his business and was visiting a customer in the town from time to time. The inn is still there, and has a very nice ambience: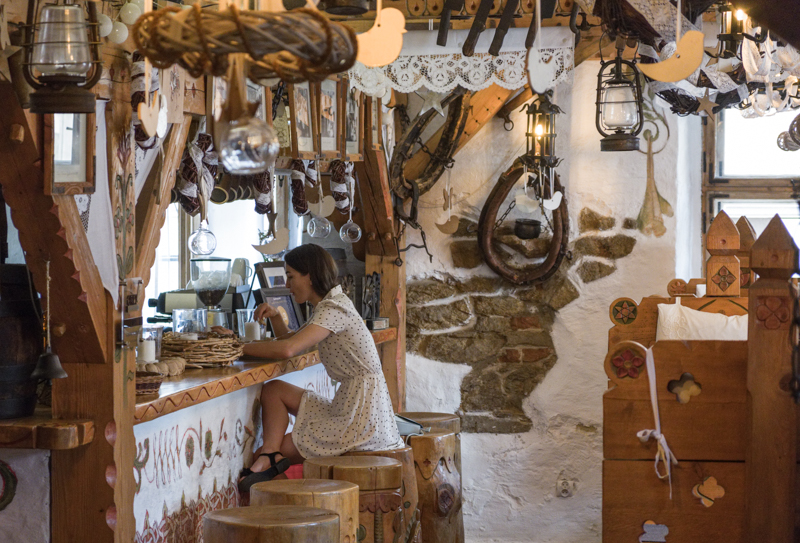 32_24
Here are some signs that certainly were not there 40 years ago: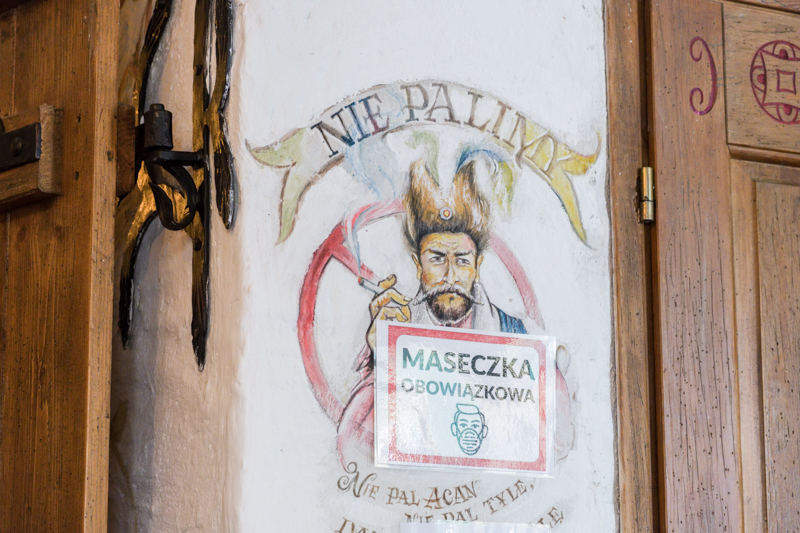 32_25
The food was delicious and the servings very generous: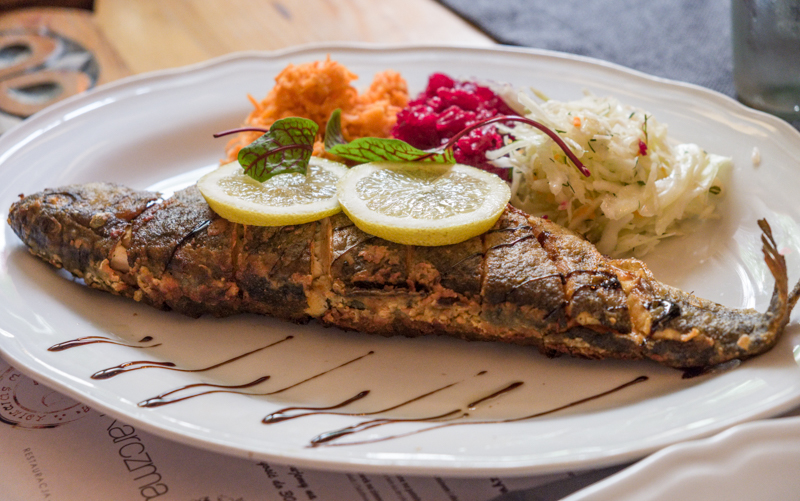 32_26
In the evening, Monica was going to meet up with a Polish friend from her time in Cardiff (they were housemates there for a while) who now lives in Wrocław at a very special place, the Świebodzki station, a closed railroad station that has now been converted into a combination of arts space, bars and restaurants. We had a drink while waiting for Monica's friend to arrive: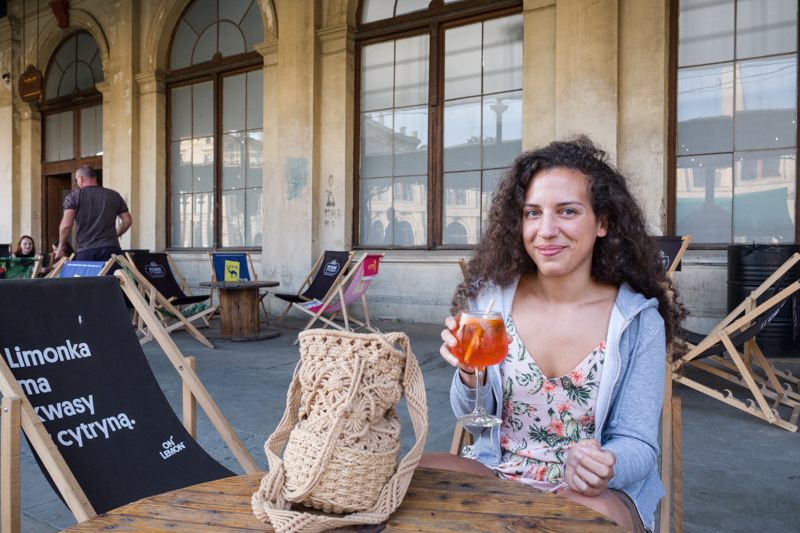 32_27
On Wednesday morning I want for a solitary walk. As I always do when walking around cities, I look for graffiti or funny signs. Here is a serious comment on the climate crisis near my sister's apartment–"My world is burning":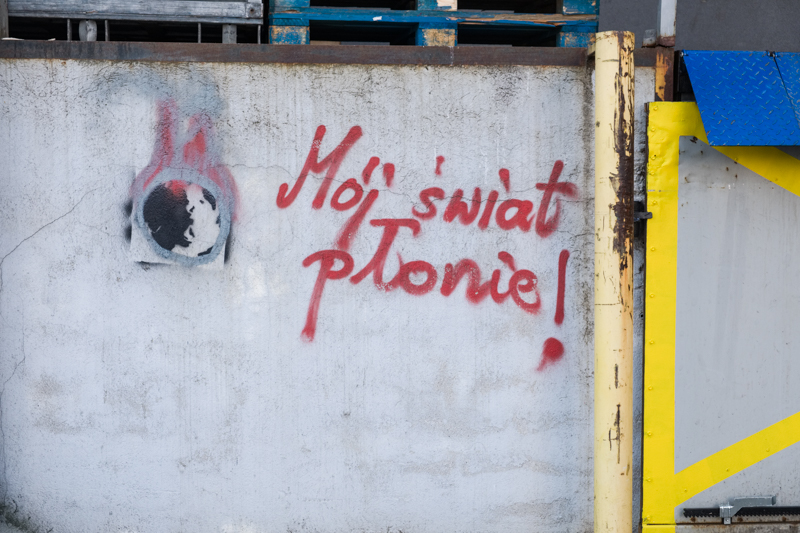 32_28
This one is more straightforward–"Fuck PIS" (PIS stands for Prawo i Sprawiedliwość, Poland's conservative/nationalist/Catholic ruling party):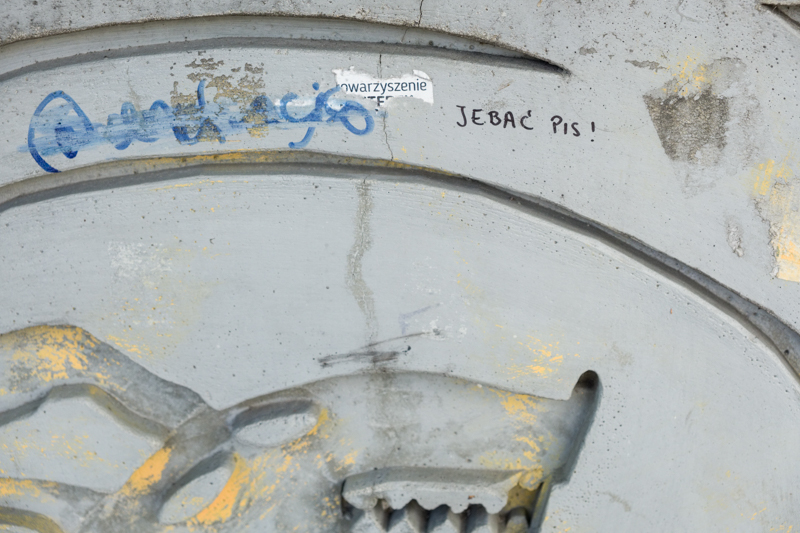 32_29
This from the Świebodzki station and says "Poland is a beautiful country but the people are bitches"–a bit of self-criticism: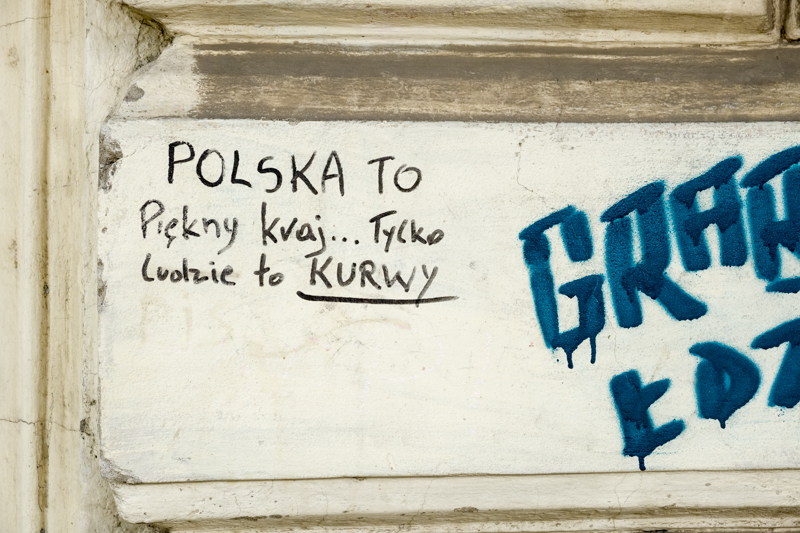 32_30
Later on Wednesday, Monica and I walked in the area of the old city moat, now a nice park with dog reliefs which caught her interest:

32_31
Our goal was the Museum of Games and Computers of the Past Era (that is really the name of the place in English). Monica loves games and she was very excited to see all the stuff there, going back to the dawn of the computer age in the 1950s and 60s: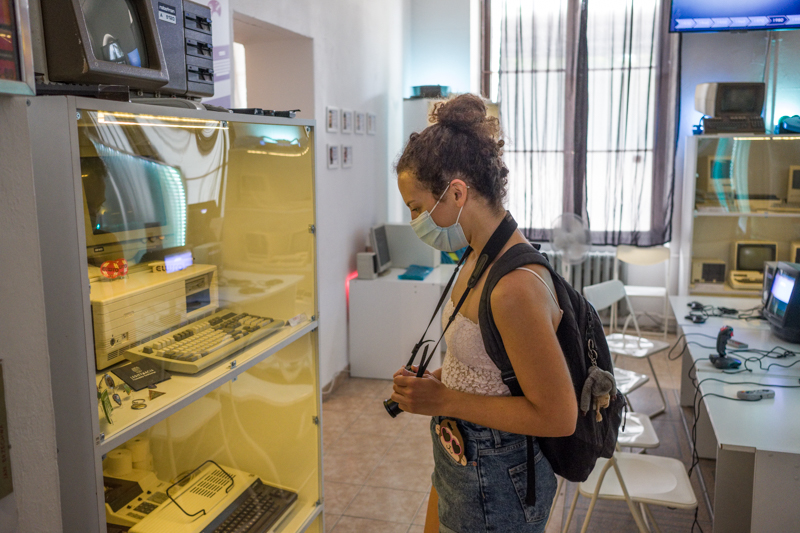 32_32
There were quite a few children in the museum, playing with games from before they were born (the museum, given its hands-on nature, limits the number of people who are allowed in and also there is a 2-hour time limit on the visit):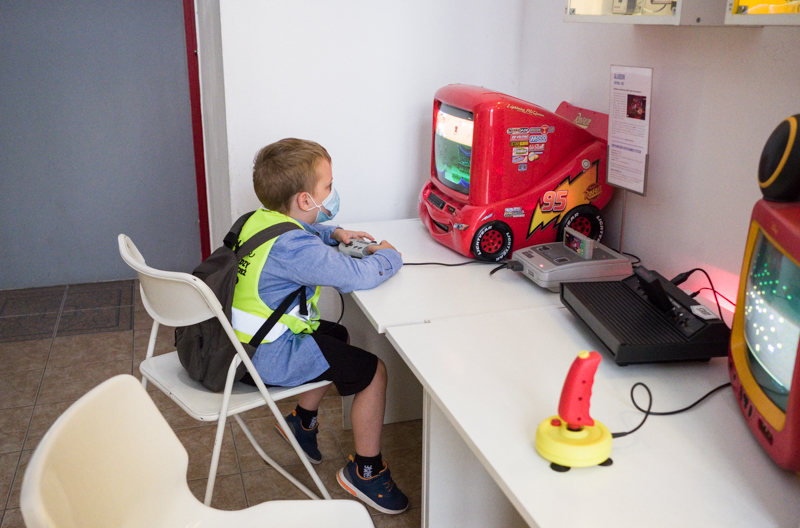 32_33
This is a game I played with my son in New Jersey, when he was 4-5 years old. It involves killing Nazis, so I thought it was very pedagogically correct as part of bringing up my child: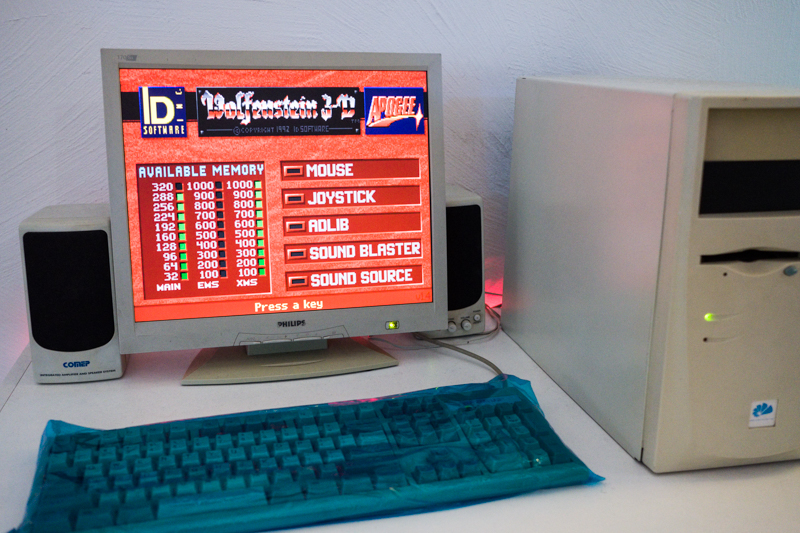 32_34
Outside the museum, we saw this vaccination bus–anybody can walk in and get the single-shot Janssen vaccine, locals and tourists alike; all you had to do was to show an ID. I was not in need though, since I had received my unofficial second dose of the Pfizer vaccine on Monday morning: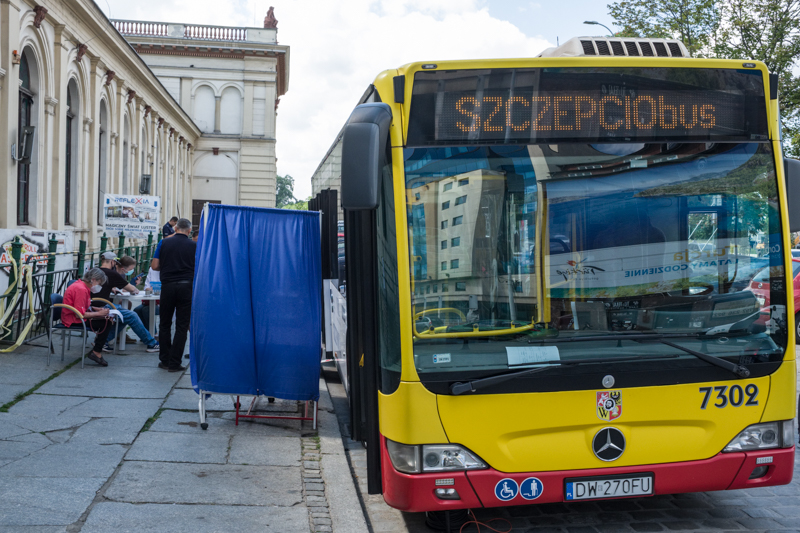 32_35
Another sign of the times in the same neighbourhood. An agency to help immigrants from Ukraine find jobs and housing in Poland. From being a country that supplied construction workers and waitresses to the UK and Ireland and Germany, Poland has now gone to being a land of immigration–there are an estimated 800,000 Ukrainian workers in Poland: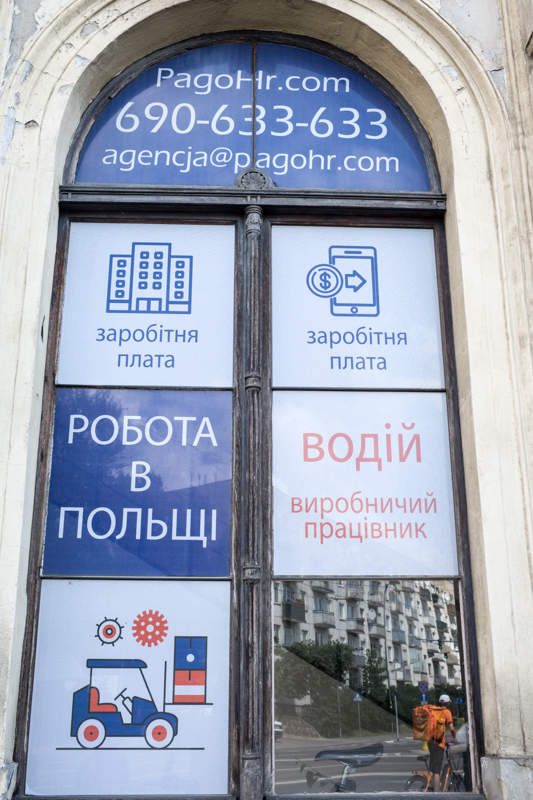 32_36
We finished the afternoon with a visit to the Four Domes Pavilion next to Centennial Hall to look at modern art: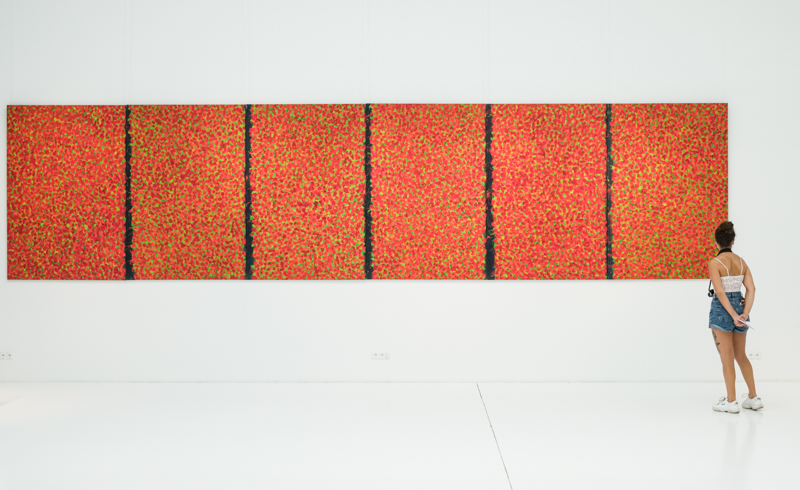 32_37
As usual, my daughter was interested in the art and took lots of photos: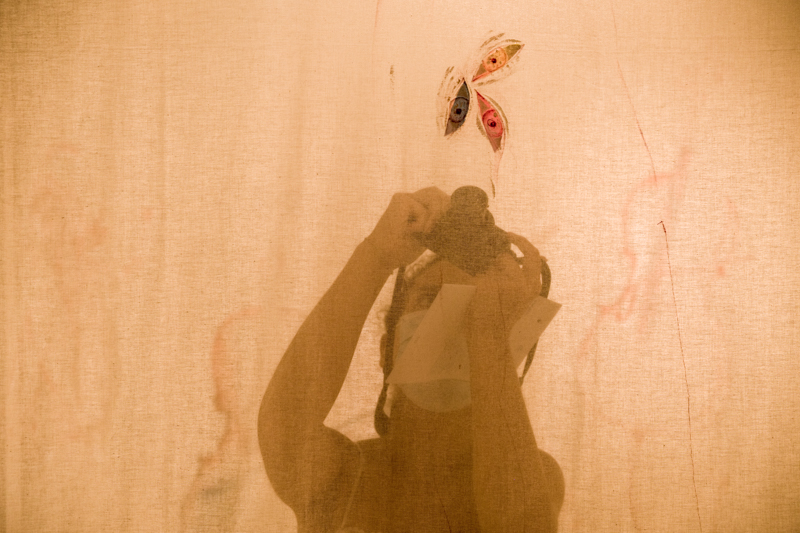 32_38
Wednesday was our last full day in Wrocław, so in the evening we went back to the centre to have a drink and, in the case of Monica, some ice cream: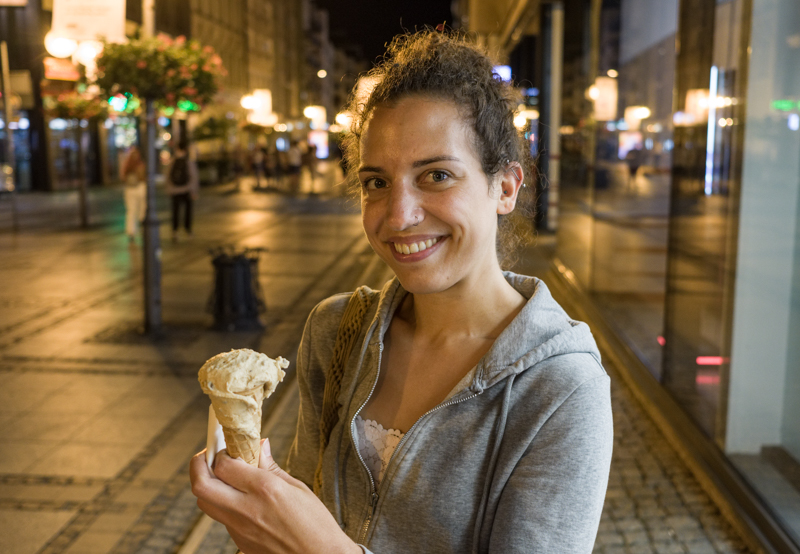 32_39
We were flying home Thursday afternoon. In the morning, we visited the cathedral, where Monica got to light a candle for my mother (she was Christian, so when I visit such places, I often light a candle in her memory):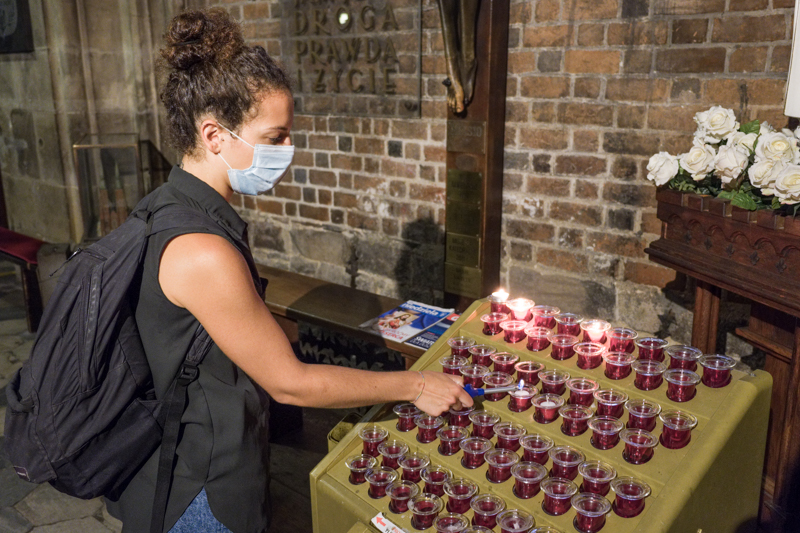 32_40
We then checked out of our hotel and went to my sister's place to have lunch together before driving to the airport. I enjoyed the view of the Reagan Circle in nice sunshine: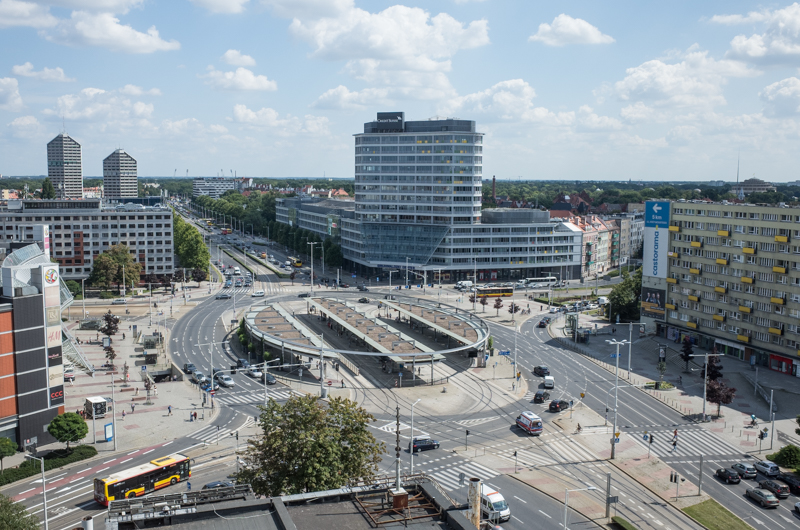 32_41
The apartment building in this photo is exactly like the one where my sister lives. In fact, there are 7 or 8 of those buildings, and they are known as Wrocław's Manhattan (somewhat tongue-in-cheek). But on a serious note, they are considered an important example of early 1970s architecture and are on some sort of Unesco list, or at least there are attempts to have them declared some kind of heritage site: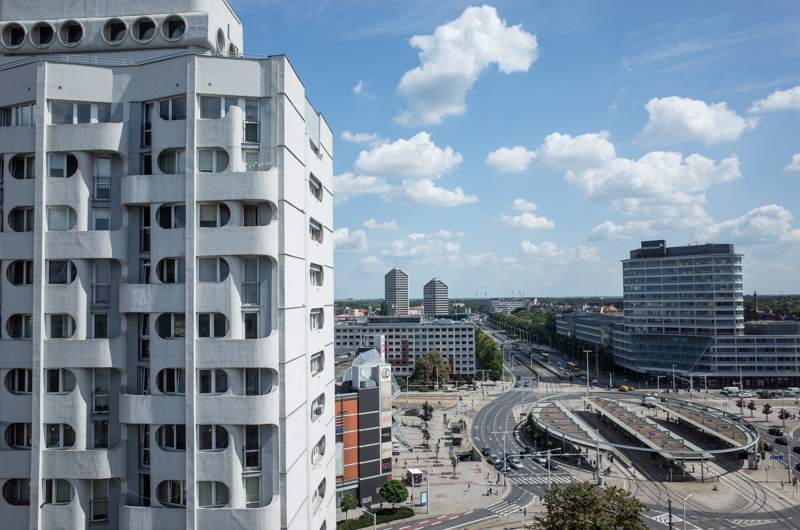 32_42
My last photo from this trip; my sister fights a losing battle against the local pigeons which come to deposit guano on her balcony. Over the years she has tried all kinds of things, like hanging CDs from the ceiling etc. The latest is this fake crow: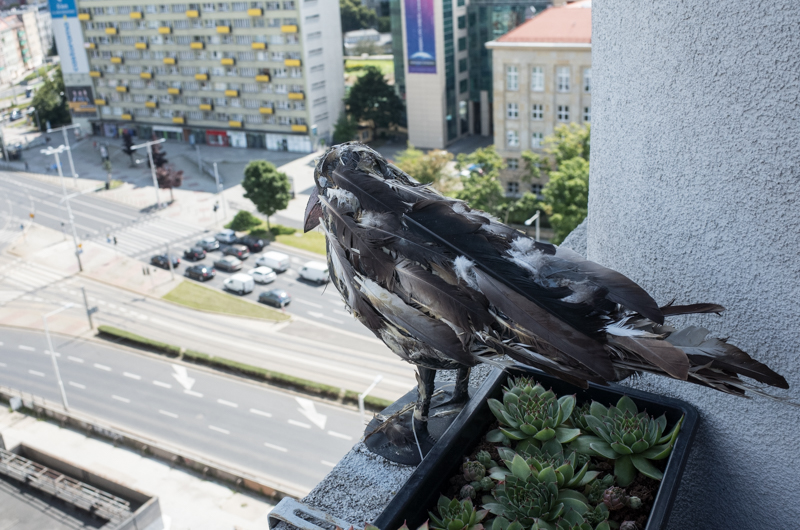 32_43
We flew home Thursday afternoon. Friday was my and my wife's 38th wedding anniversary, so we went for a nice dinner at a semi-posh restaurant, La Ereta, with Monica: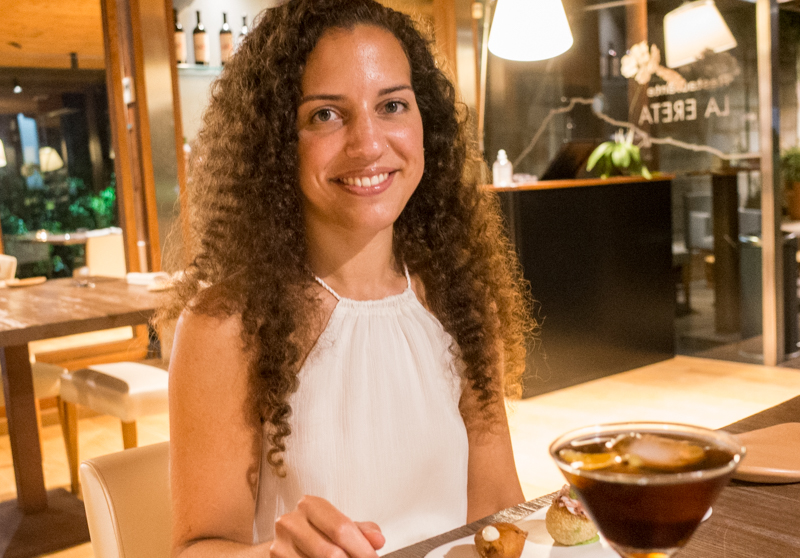 32_44
La Ereta just has one menu, with many small dishes; you end up leaving satisfied even if each dish conforms to my definition of fancy cooking–small portions on big plates. But the presentation is nice; this is "tender almond, shrimp and seaweed":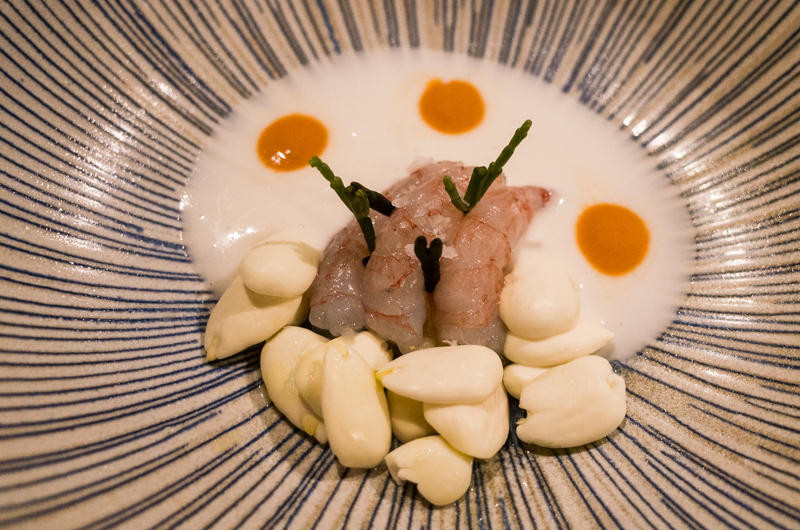 32_45
On Saturday morning I was back in business on two wheels, cycling through my beloved mountains: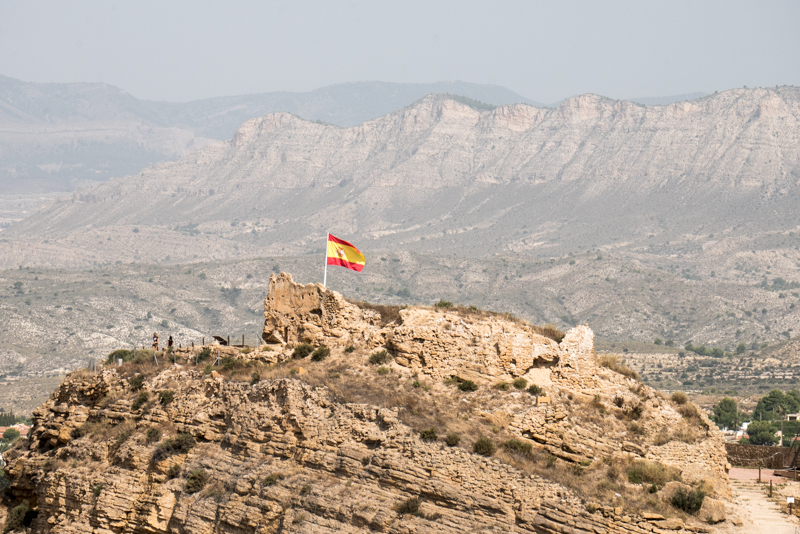 32_46
And I communicated with the locals, too: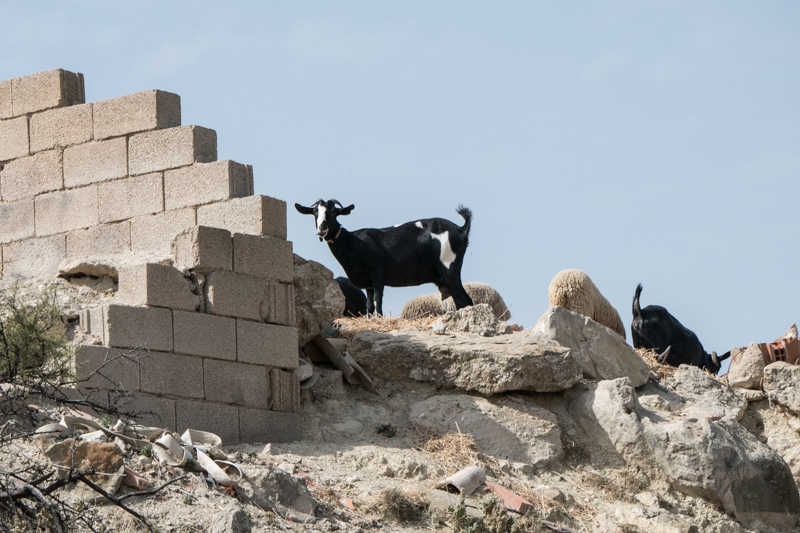 More photos of Wrocław can be seen here. And I have also made a gallery of some of the amazing modern art we saw.