During this week, we hosted the half-yearly meetings of our management board, consisting of representatives of the 27 EU member states plus the European Commission and Parliament. I always attend these meetings, and the most enjoyable part are usually the various side encounters now that people are travelling again. As always, I also did a fair amount of cycling, including a long ride to Relleu and Orxeta, a place I had not visited in a while. And there was some more cycling and meandering around.
23_1
My Sunday ride started with a misty morning in El Campello: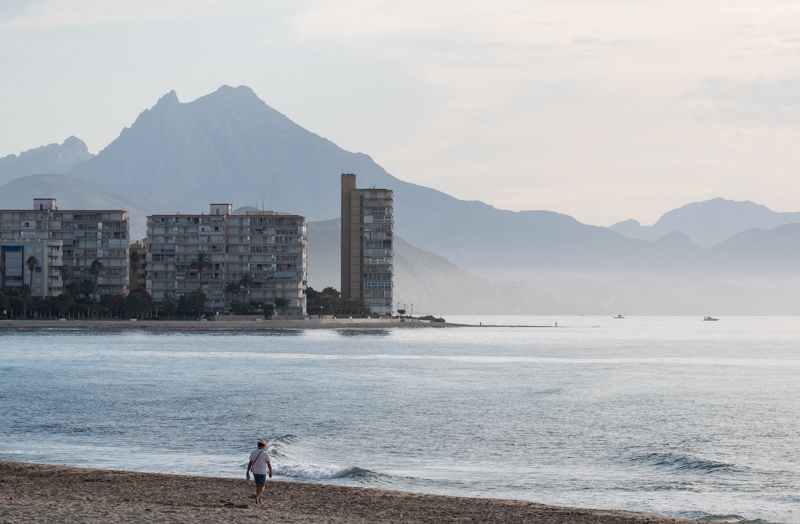 23_2
I then climbed to Aigües and Relleu, a route I have often ridden and photographed. But then, instead of going home the same way, I took the road down to the town of Orxeta and then on to the coast near Benidorm, from where I rode home on the coastal road. This the road from Relleu to Orxeta: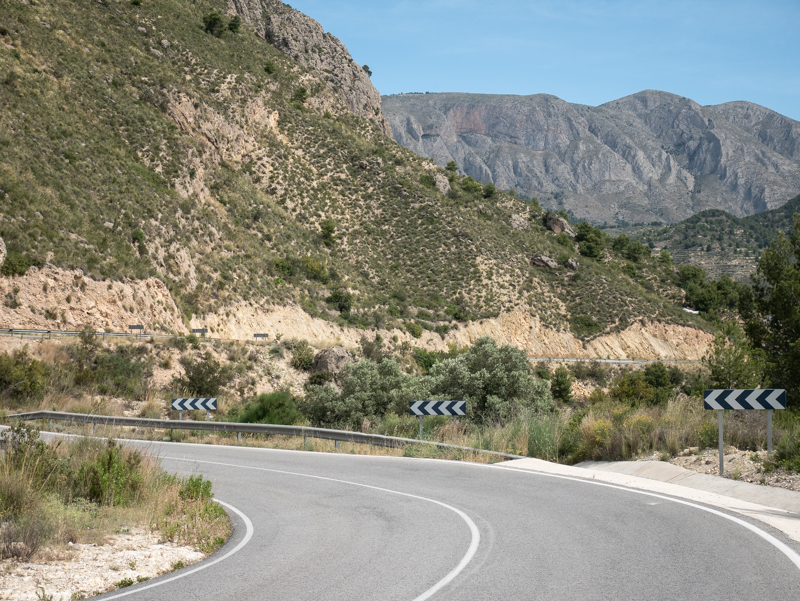 23_3
I am not a flower aficionado, but I did stop to water these pretty wildflowers: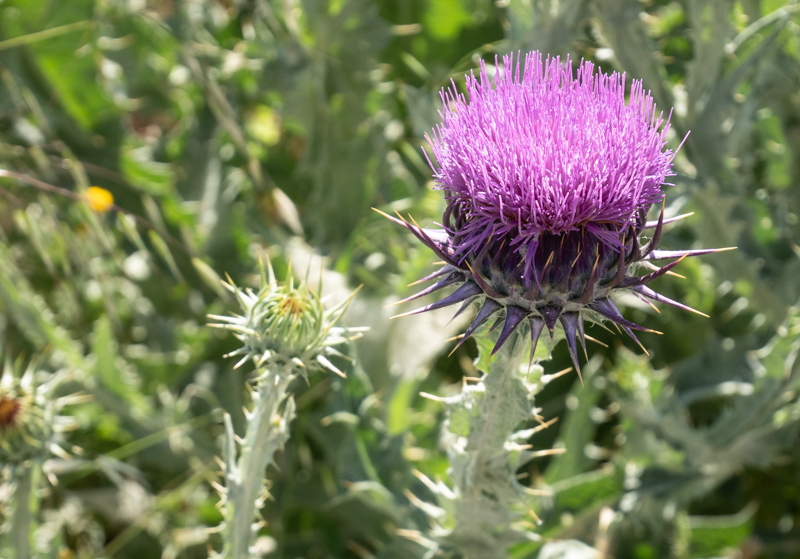 23_4
An abandoned bar on the side of the road: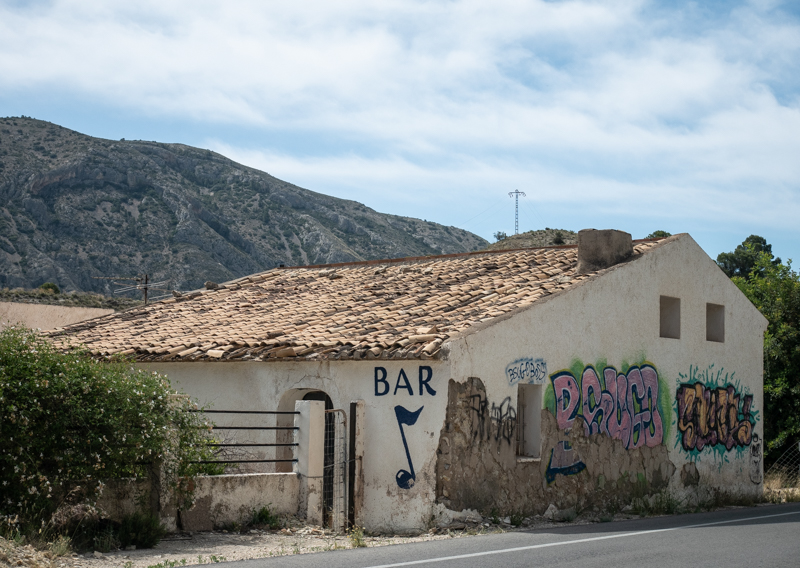 23_5
Confusing sign in Orxeta–which way to the bakery?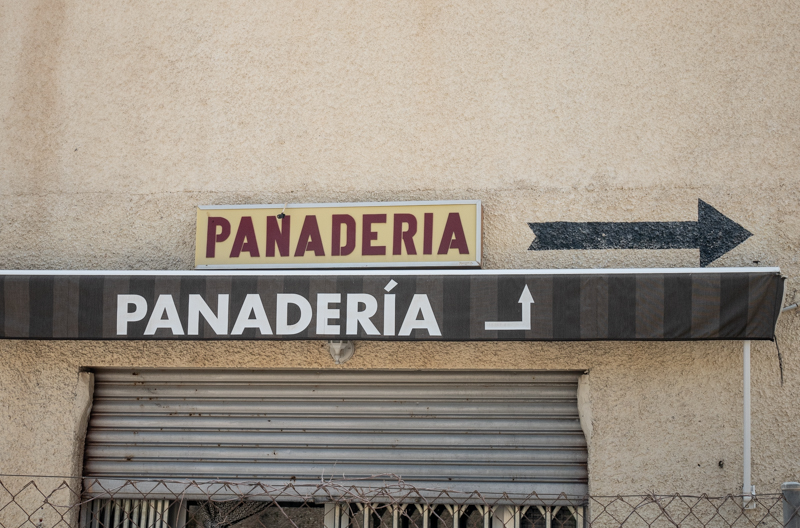 23_6
Entering the main part of Orxeta, one passes a large reservoir called the Embalse de Amadorio: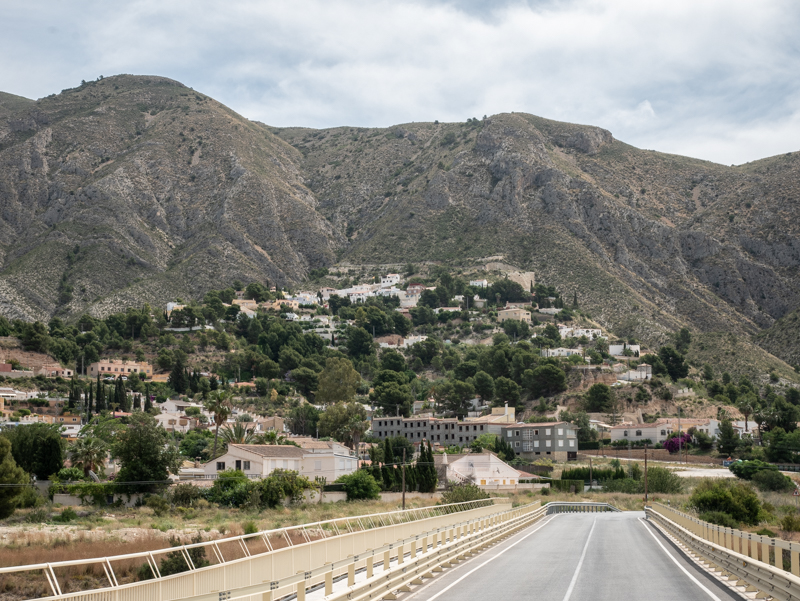 23_7
Like many other villages around here, Orxeta has an old part and a new part, inhabited to a high degree by foreigners. Not every Brit or German or Dutch person who buys a house down here wants to be on the beach: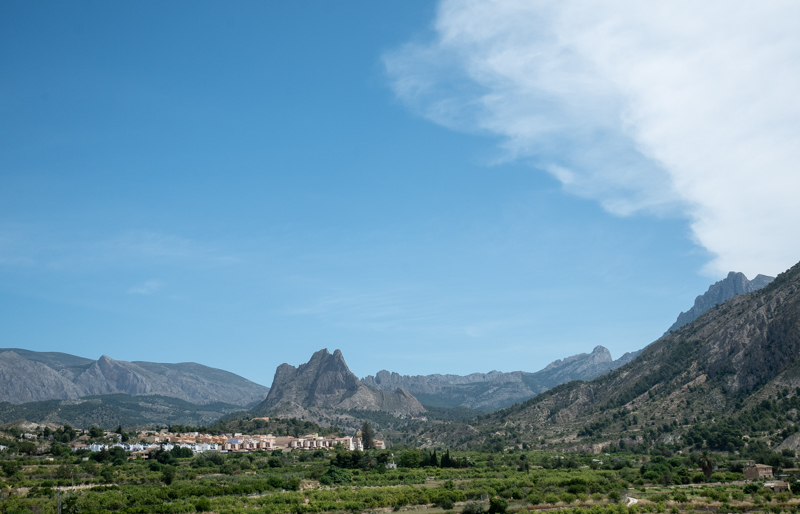 23_8
The reservoir looks quite healthy after a wet winter and spring: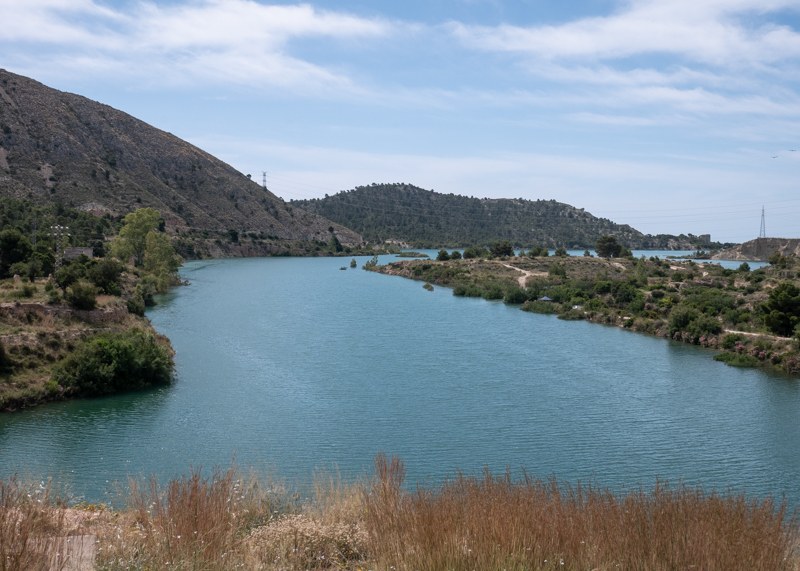 23_9
The reservoir was created by damming the Amadorio river: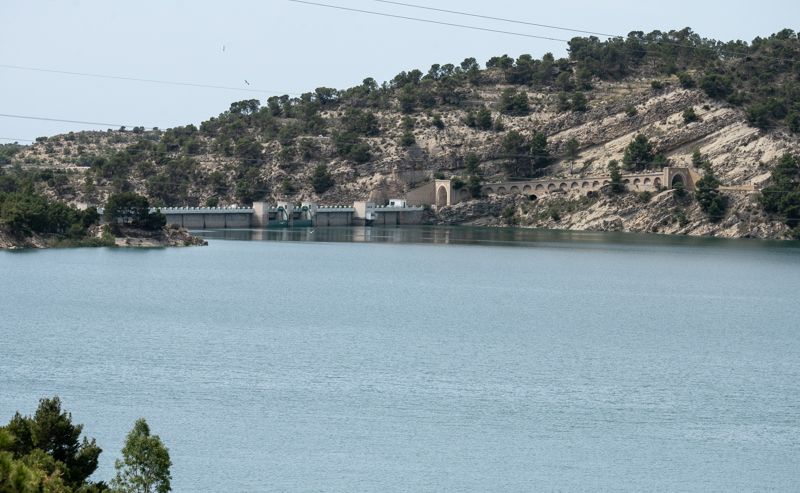 23_10
Back in the office. The meetings of our Management Board last 3 days, and on the evening of the first day we had a dinner at a local restaurant. This is what people enjoy on a June evening in Alicante. The lady in the centre of the image is Karin, director of our Operations Departments, the bread-and-butter of our office: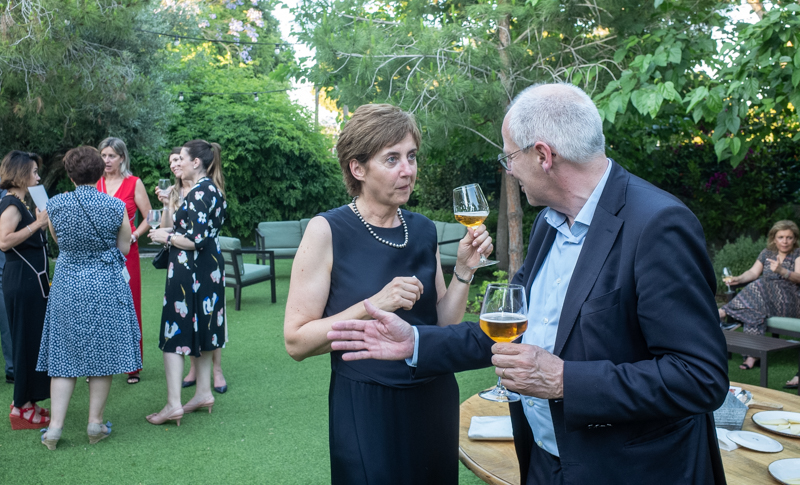 23_11
After the meeting, the Polish delegation, headed by the blond lady in the middle, the head of the Polish Patent Office, met with the Polish employees of the office. The lady in yellow on the right is Joanna Kupka, a senior official in the same office, who has become a good friend during the past few years. Of course, besides office matters we talked a lot about the war; Joanna has given her apartment in Warsaw to a Ukrainian family and has moved in with a friend: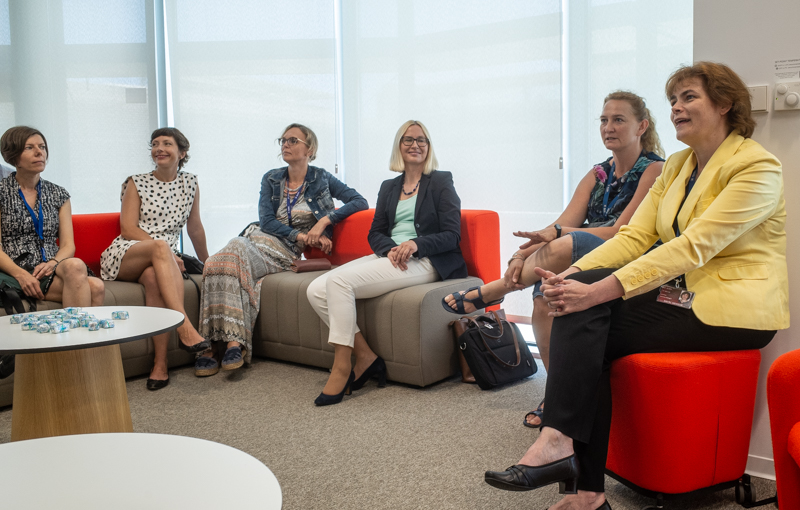 23_12
Later in the week we had a department meeting–as all meetings these days, participation was a mix of in-person and online. Our director (my boss), Paul, is speaking: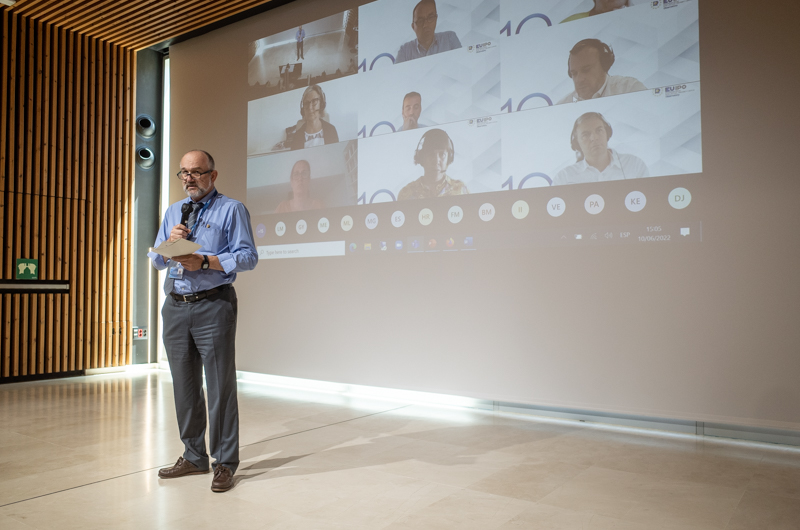 23_13
…while Ludmila runs things on the side: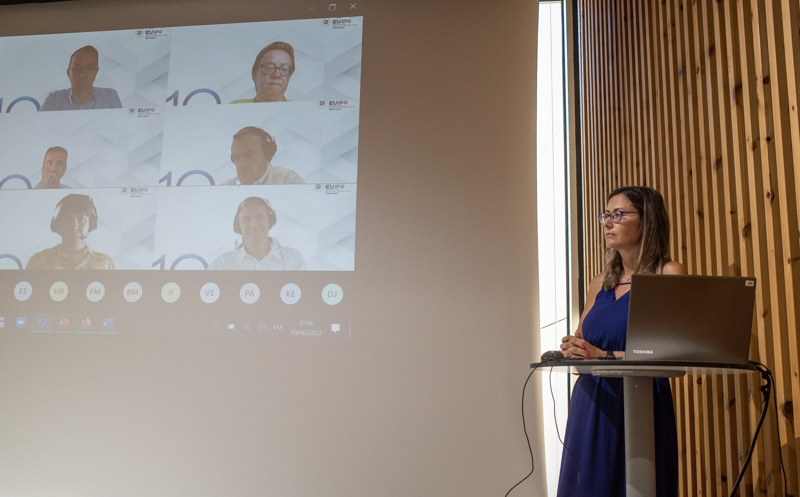 23_14
A couple of grabbed images. First, morning light in my hallway: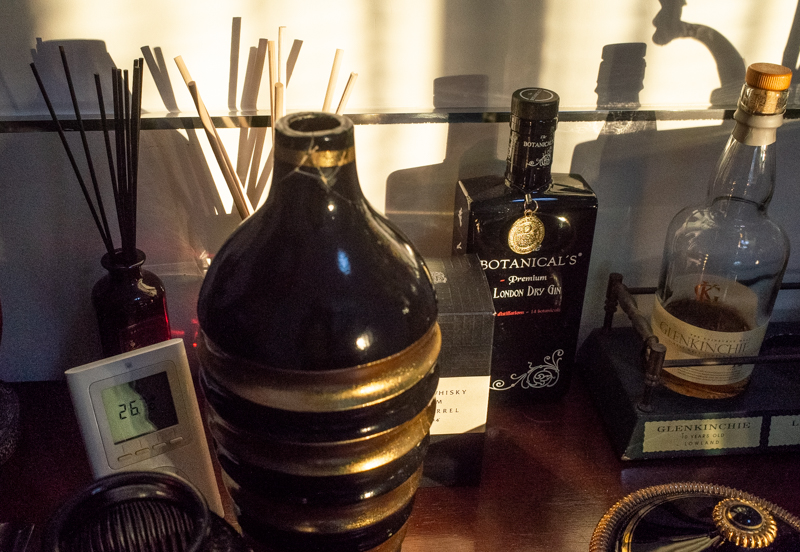 23_15
A fish at the supermarket: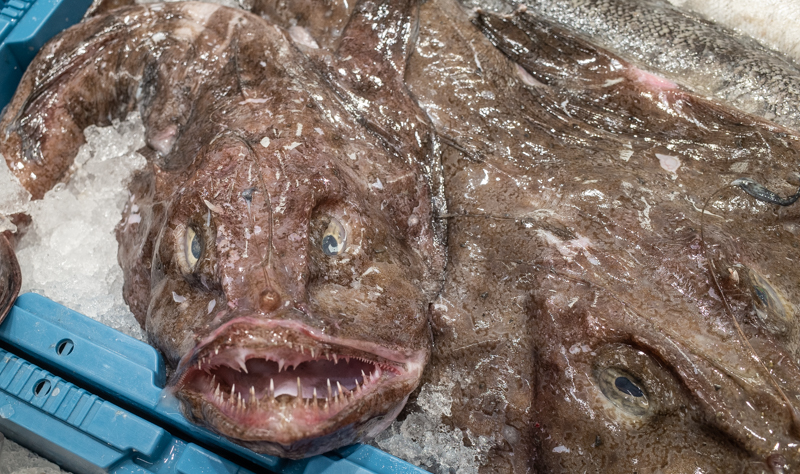 23_16
On Friday evening, we went to a "literary dinner", the launch of a new novel by a writer whom I do not know (but then again, I am no expert on contemporary Spanish literature). Still it was interesting to listen to her: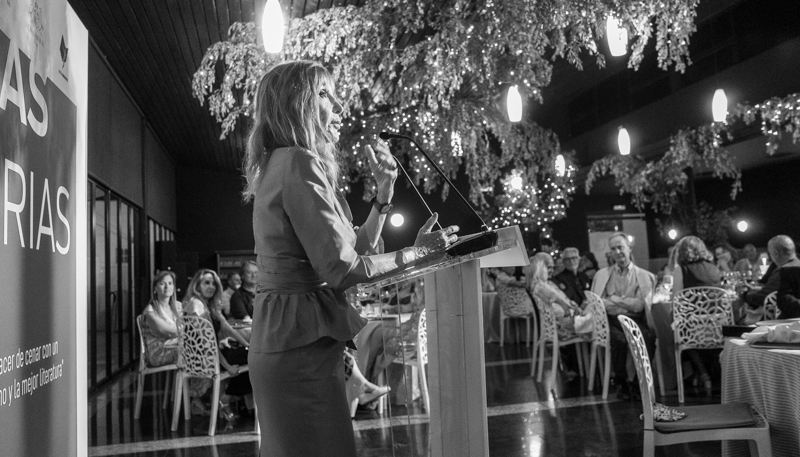 23_17
Back to cycling. In Agost, they were getting ready for the Moros & Cristianos festival: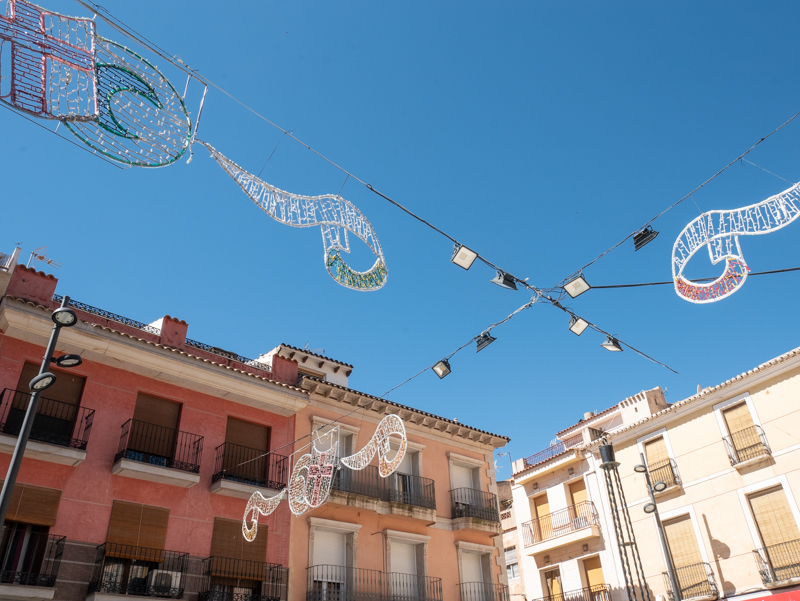 23_18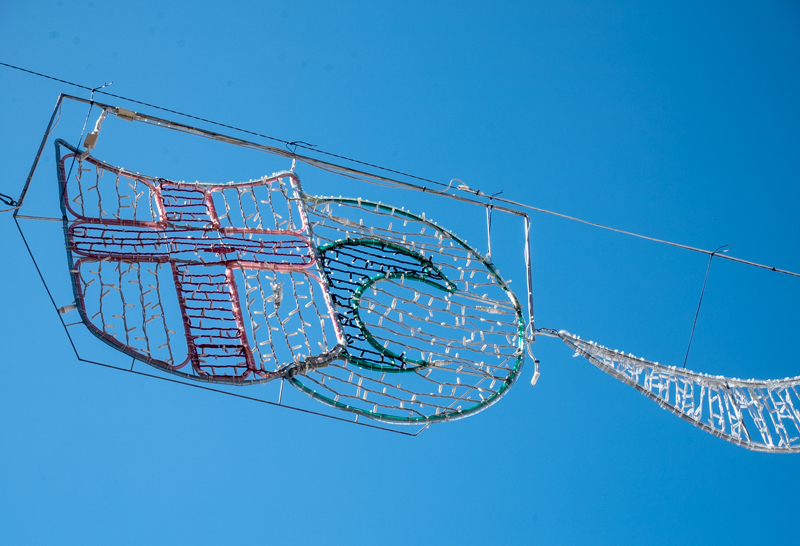 23_19
And I finish with two of the Verdegás cats, seeking shade on a hot day: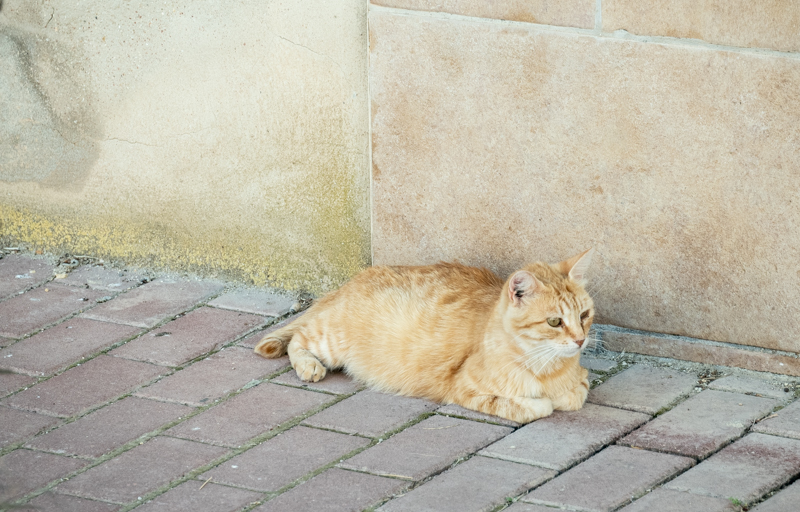 23_20