No trips this week. All the pictures in the PAW were taken within 2 km of my home.
Main
I am not much of a beach person. I like to walk along the beach in the morning when there are few or no people and it is not so hot yet, but the idea of spending hours roasting in the sun, sweating and attempting to keep the sand out of my body cavities (and my camera!) is not particularly appealing. However, my wife likes it, and very occasionally she convinces me to come along, as she did last Sunday. So I went, took my Leica, bought a cold beer and recorded some of the pleasant sights: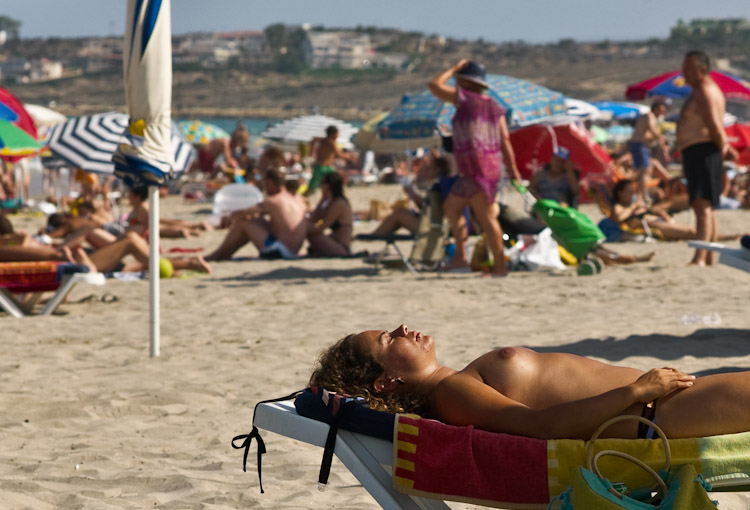 The alternates:
Alternate 1
And perhaps a bit less so, but that depends on your taste: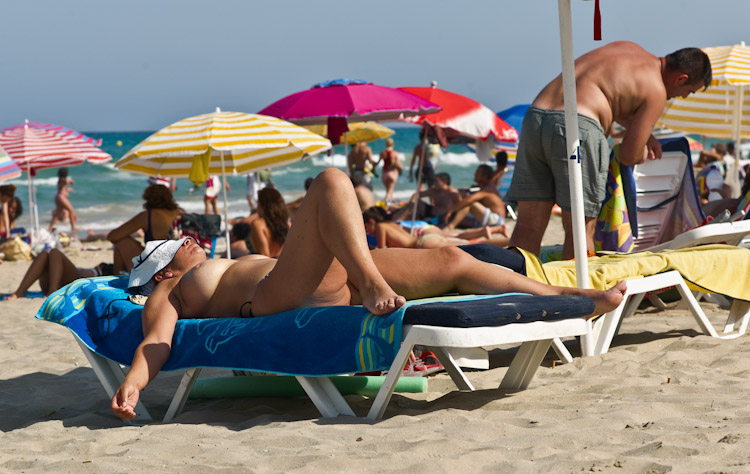 Alternate 2
There can be little doubt here, however: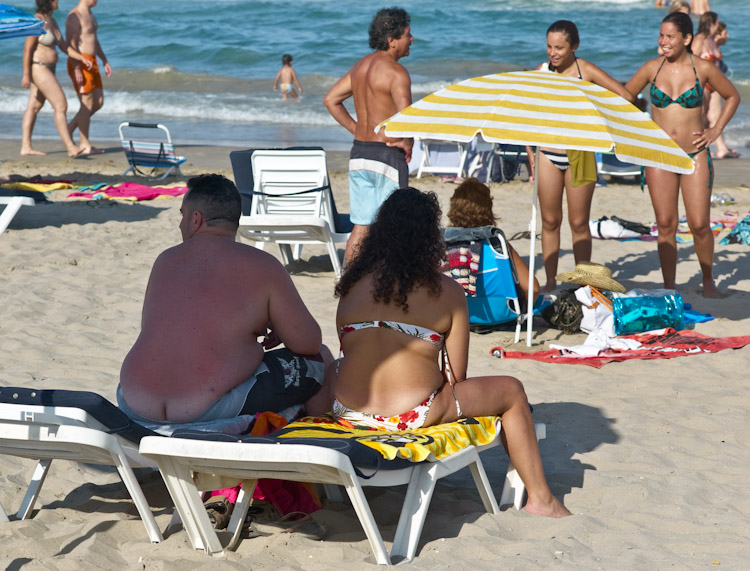 Alternate 3
My favourites were actually these three ladies. They were loud and gregarious while playing their board game: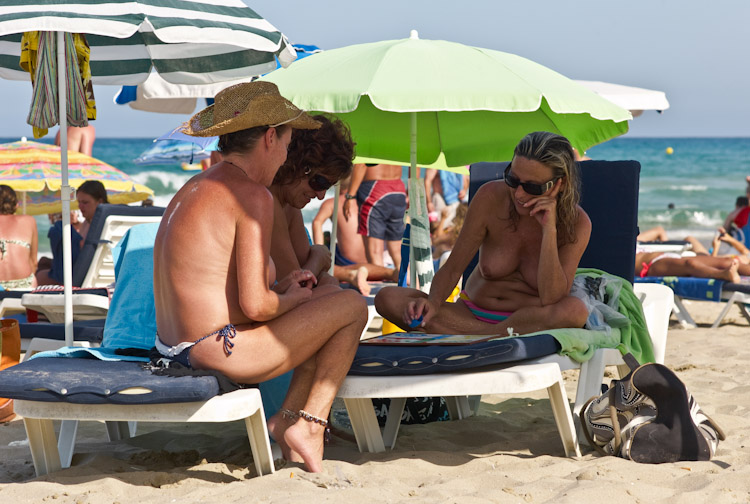 Alternate 4
This is the high season for the African vendors of "genuine" designer sunglasses and the like. Most people do not mind them at all; these are the people who go to desperate measures to cross the sea in rickety boats to get to Spain, and many die on the way. So most people here accept that these guys have to make a living. And as can be seen here, on a day like this the take can be decent: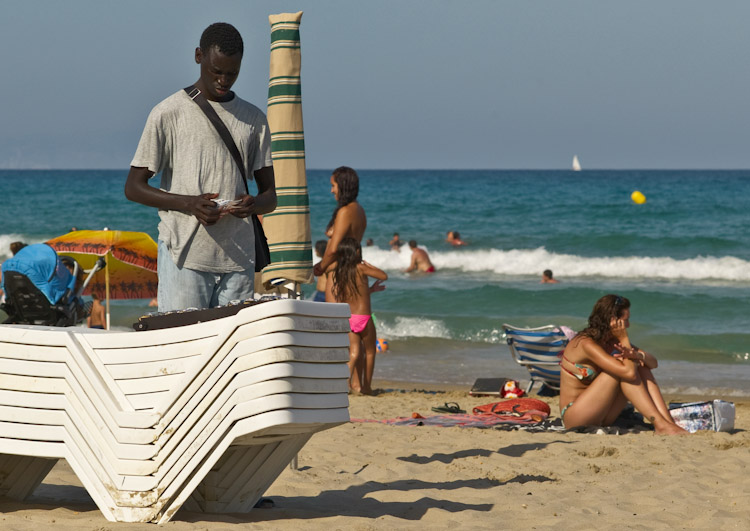 Now for some more of my "dog walking" pictures.
Alternate 5
An afternoon siesta in the park near our house: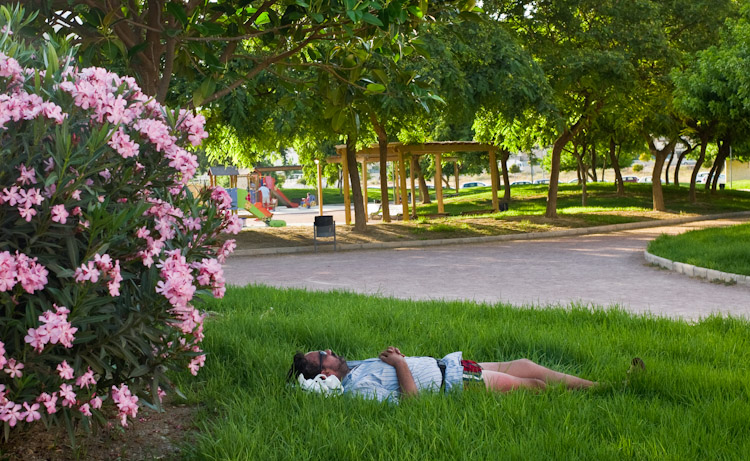 Alternate 6
A driving (or rather, riding) lesson on Avenida Vicente Ramos: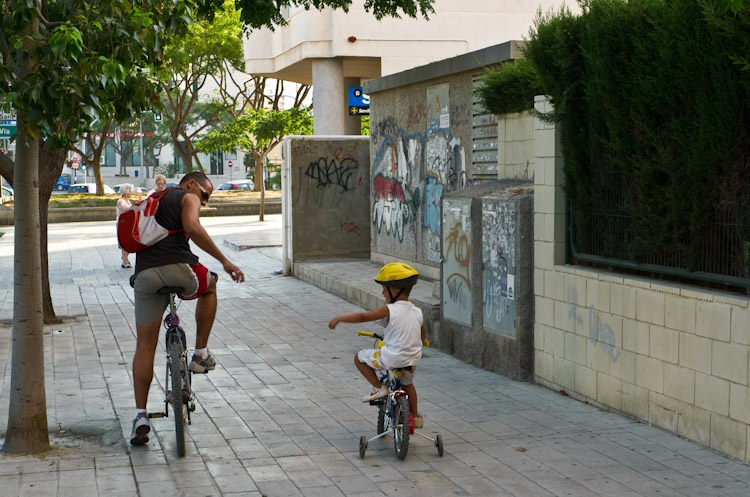 Alternate 7
A bit further along the same Avenida Vicente Ramos, a mother takes a picture of her little girl playing: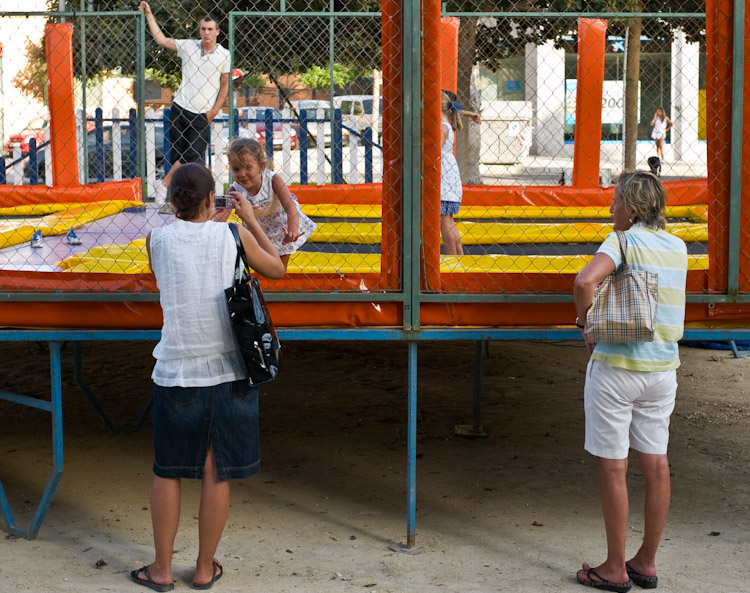 Alternate 8
Two friends looking at the world:

Alternate 9
Fountain in front of Centro Comercial Torre Golf: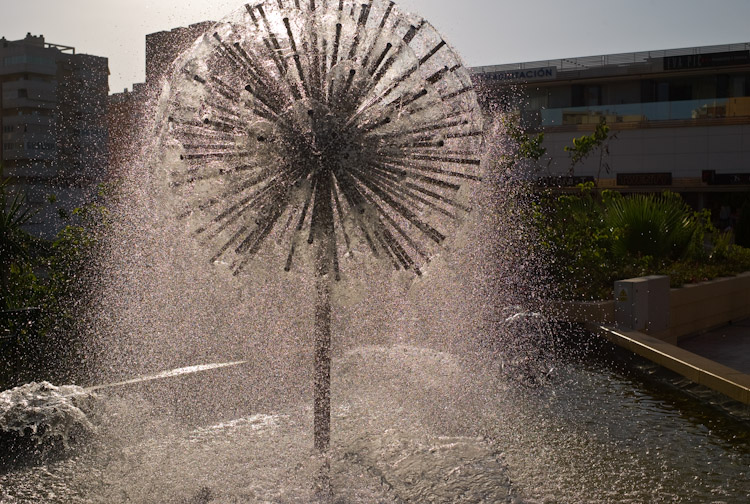 On Saturday morning around 7 I went down to the beach. Too late to enjoy the sunrise, but still nice and empty, and the early light gave a beautiful tinge to everything.
Alternate 10
A little statue of playing children on Playa San Juan: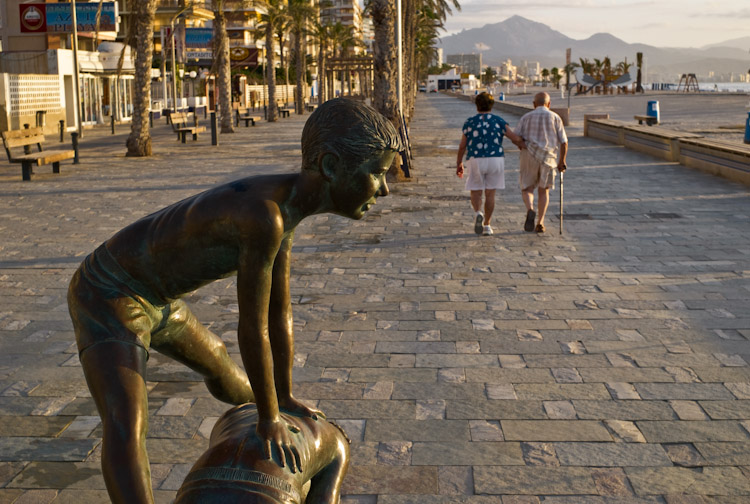 Alternate 11
A panoramic shot of the apartments along the beach, illuminated by the morning sun:


To see the panorama in large size, go here. Click on the little rectangles below the picture to fill the screen.