All the pictures this week were actually taken during a visit to my hometown Ã…rhus on Friday and Saturday. The city has a magnificent modern art museum called Aros (the original name of the city in Viking times). My friend and I went there to see a new exhibit by the German sculptor Christian Lemmertz. He was educated in classic sculpture in Italy, but he puts his skills to use in a very different way from the Renaissance artists, although he uses the same material–marble–that they did. The combination of the beautiful materials and the classical technique used to portray ugly and shocking things is disturbing and makes one think–as all good art should. It is not "pretty" and it is not meant to be.
Main
This the overall view of the inside of Aros: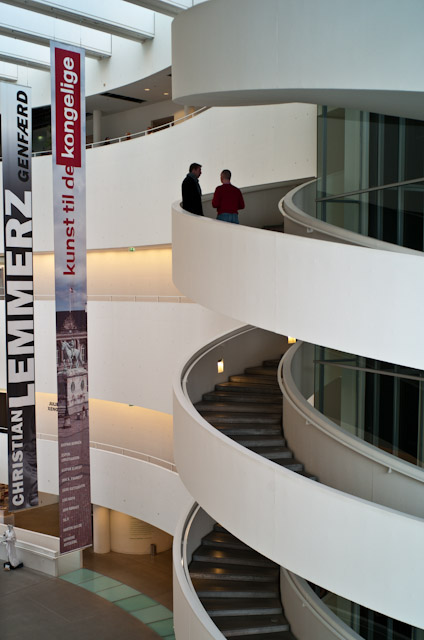 Alternates:
Alternate 1
Entrance to the Lemmertz exhibition: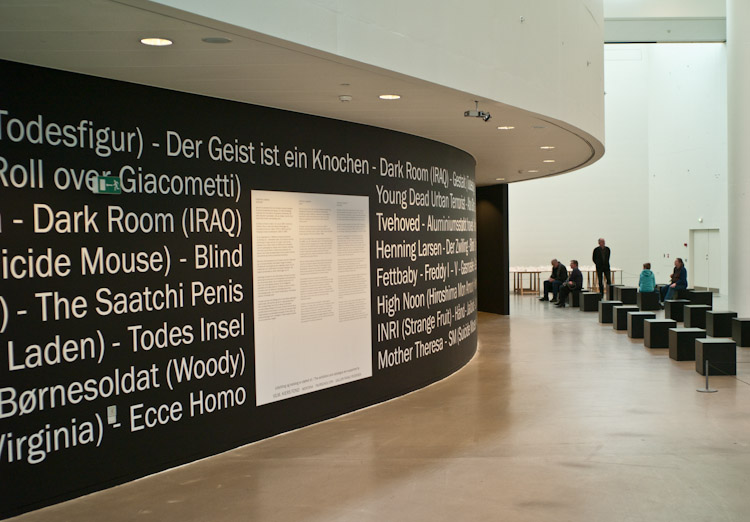 Alternate 2
Murdered woman: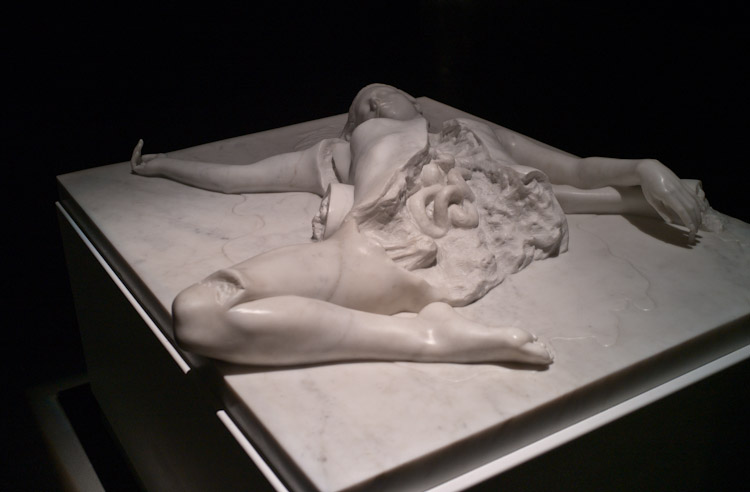 Alternate 3
Abu Ghraib: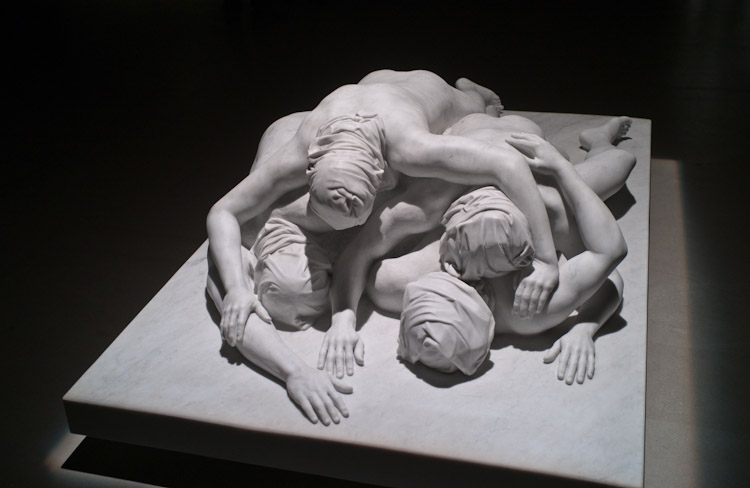 Alternate 4
Katrina: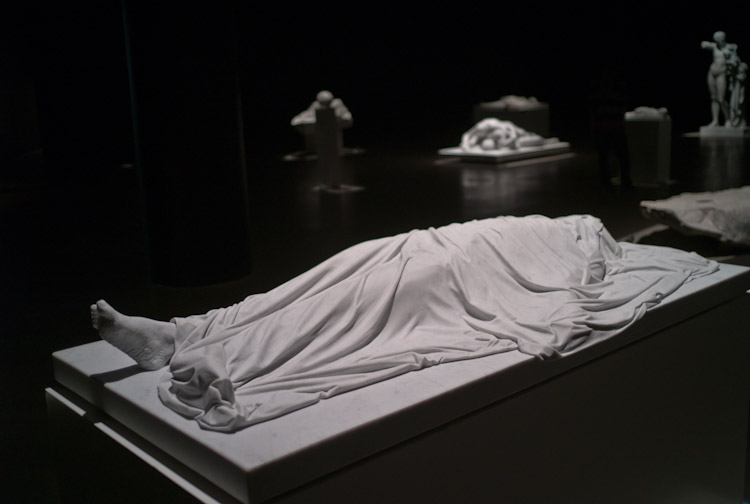 Alternate 5
Michael Jackson (sucker):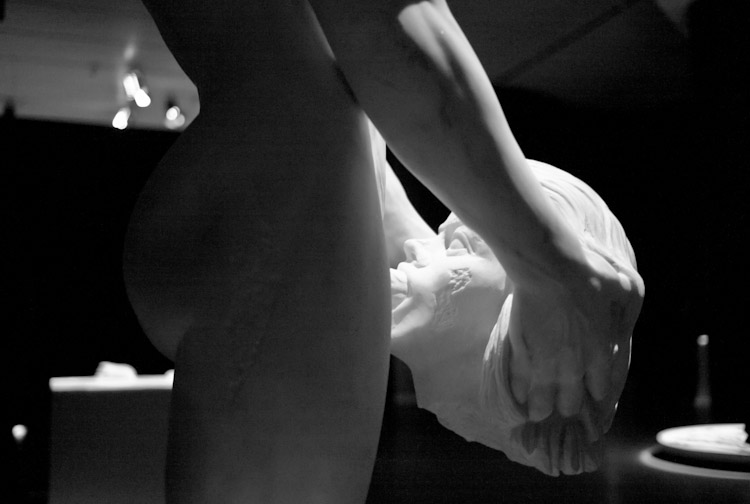 Alternate 6
Self-portrait of the artist as suicide bomber: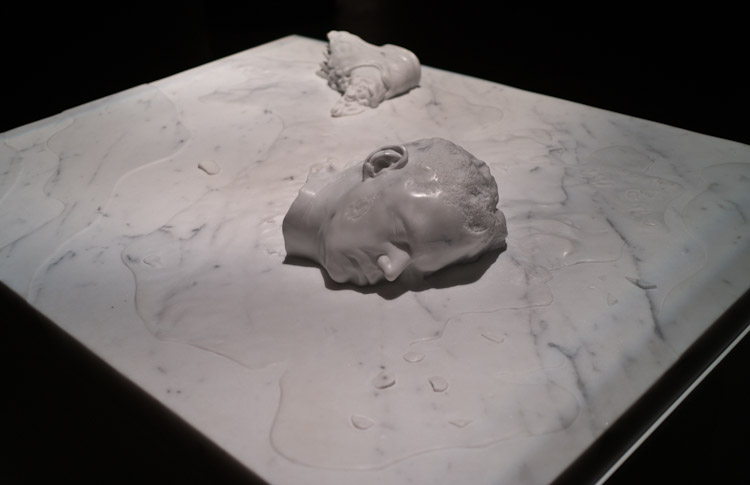 Alternate 7
The subconscious of the dead Pope in heaven: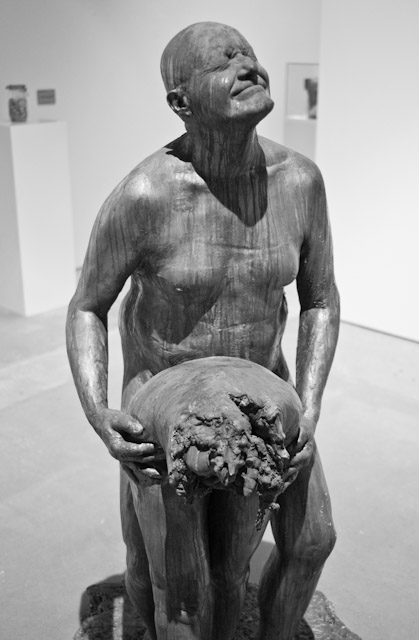 Alternate 8
Jesus Judas: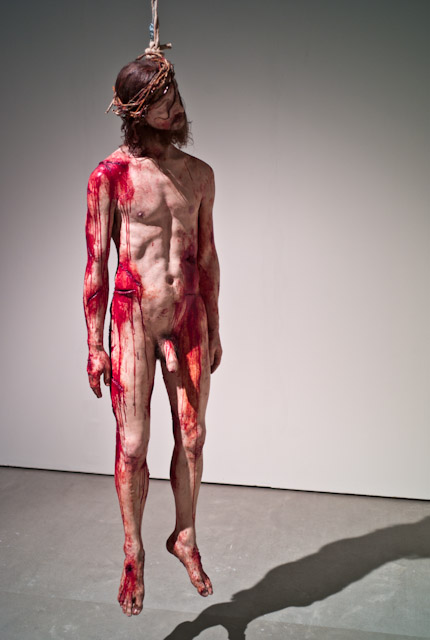 My friend and I left the exhibition and wandered around a bit. He lives in a cobblestoned narrow street in the old centre of Ã…rhus. A lovely place and a great location for going out.
Alternate 9
I needed some cold medication, so we stopped in at Løveapoteket (Lion Pharmacy) which has been at this location since the 16th century. This is the entrance portal: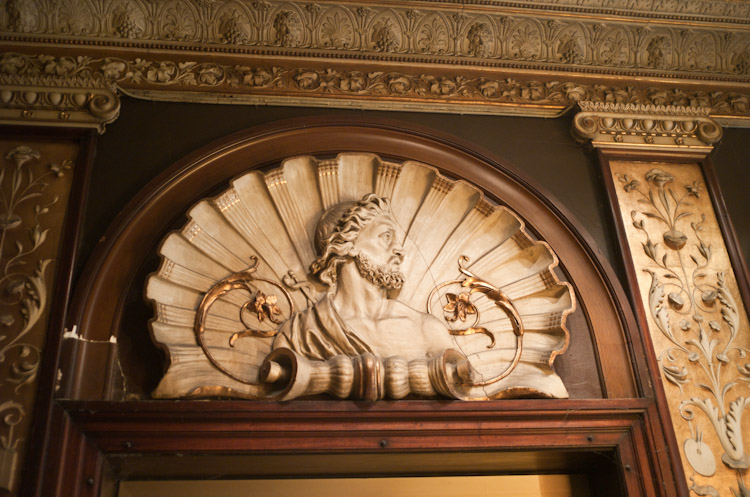 Alternate 10
An old building in Lars's neighbourhood, where in the old days people came to sell animal hides:

Alternate 11
More wall art in the neighbourhood, which is often referred to as a luxury slum: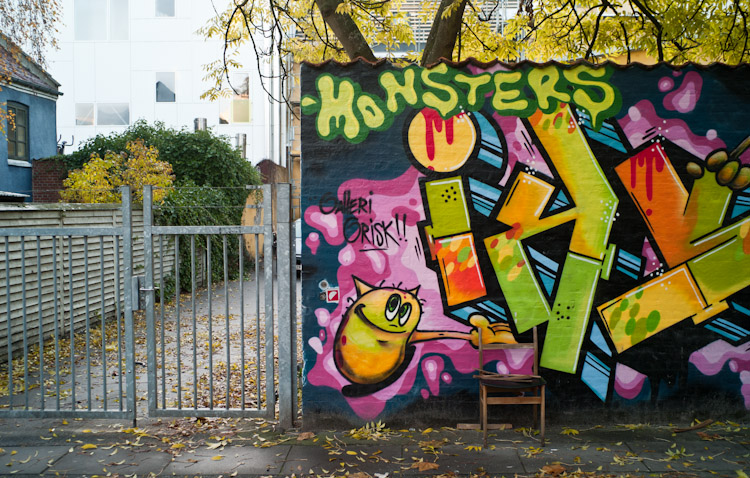 Alternate 12
There are many lovely retail establishments, including this wonderful bookstore/café: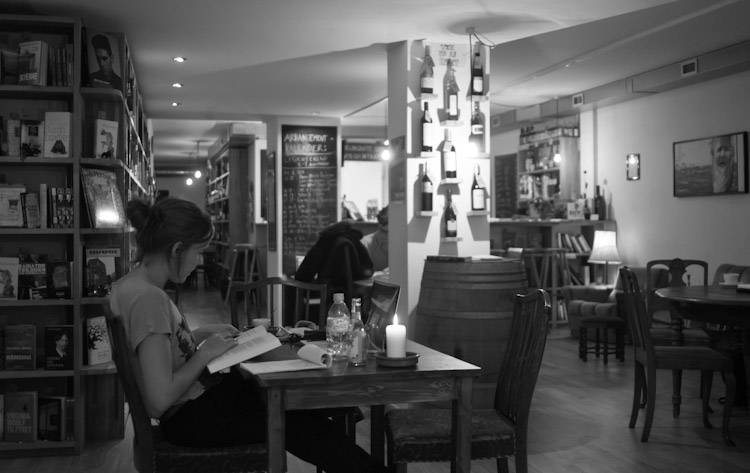 Alternate 13
Sadly, the local sex shop is closing, hence the rebates: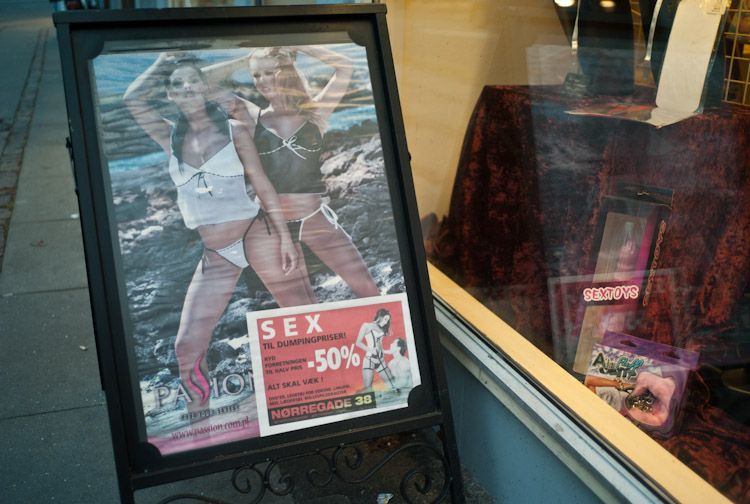 Saturday night, Lars and I had dinner with a couple of classmates from high school. We get together with them every year now, since re-establishing contact through Facebook and other means 3-4 years ago.
Alternate 14
Lars and Jonna: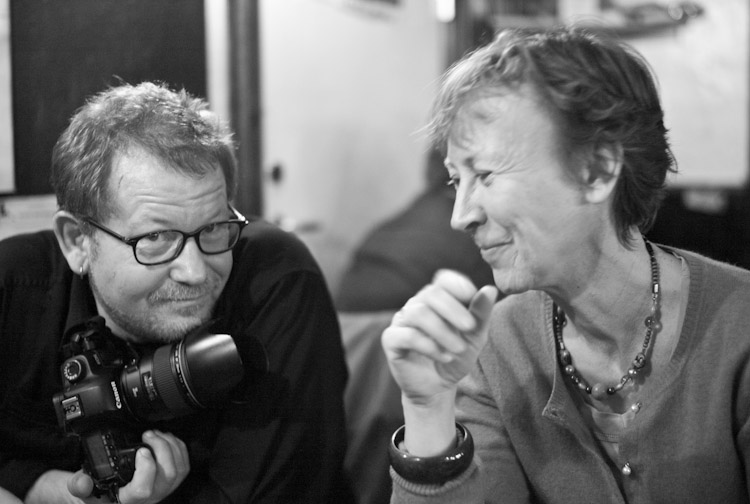 Alternate 15
Sonja: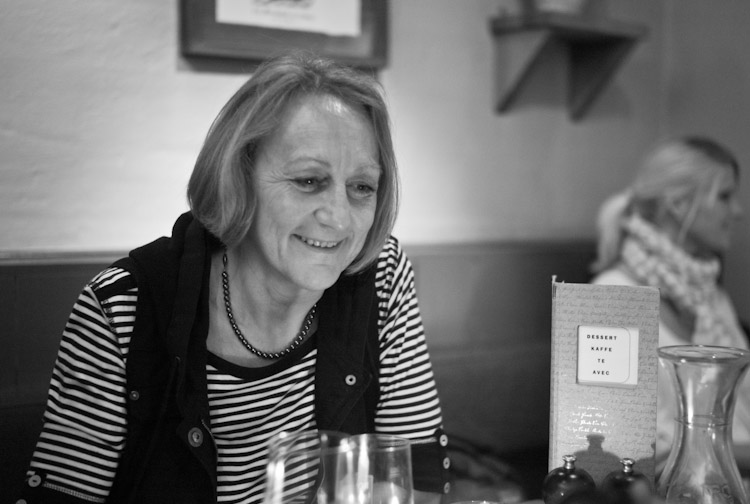 Alternate 16
Jonna is a mathematician and lives in Roskilde near Copenhagen. But her parents still live in the same apartment in Ã…rhus where they lived when we were in high school more than 30 years ago, so Jonna combines a visit with them with our class reunion: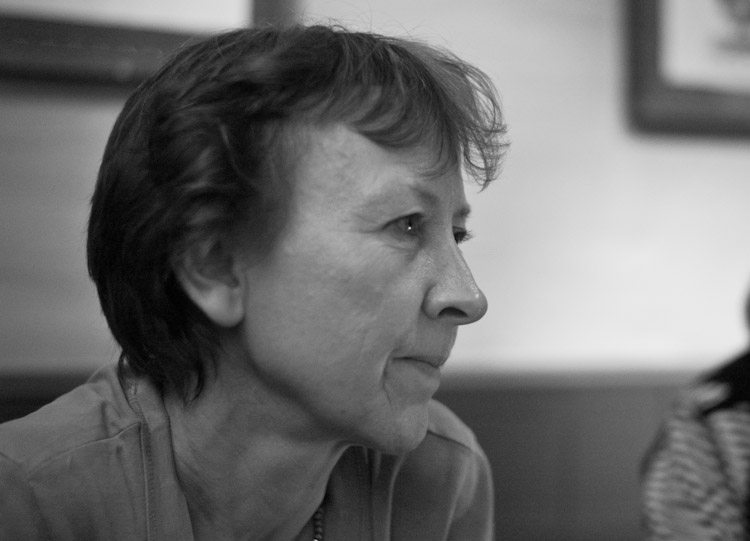 Alternate 17
Finally, on the way to a bar after the restaurant. There is no denying that November in Denmark is not nice, weather-wise: