The weather is still pleasant in Alicante, and people still go to the beach, but it is clearly not summer anymore. In fact, this is the rainy season, such as it is. When the cold air from the north meets the warm water of the Mediterranean, violent storms often result. This past week we have torrential rain and hail at various times, fortunately not for long.
Main
The view from our office–note all the leaves on the ground: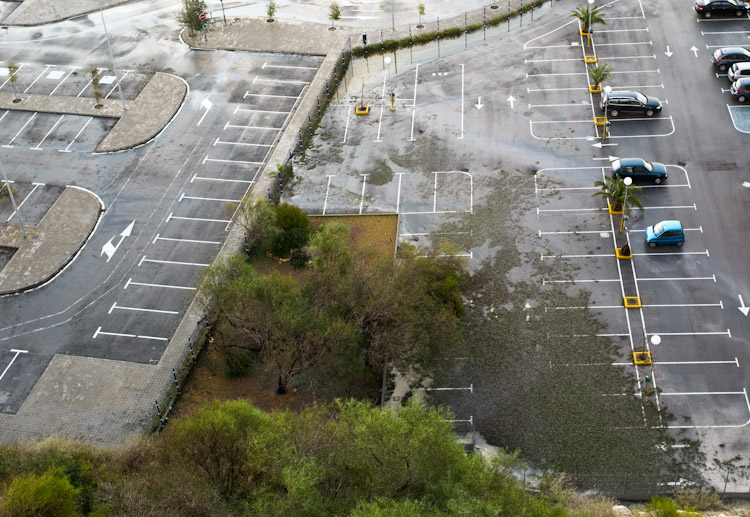 Alternates:
Alternate 1
The bad weather also makes for more interesting sky, however. Here as seen from our office terrace: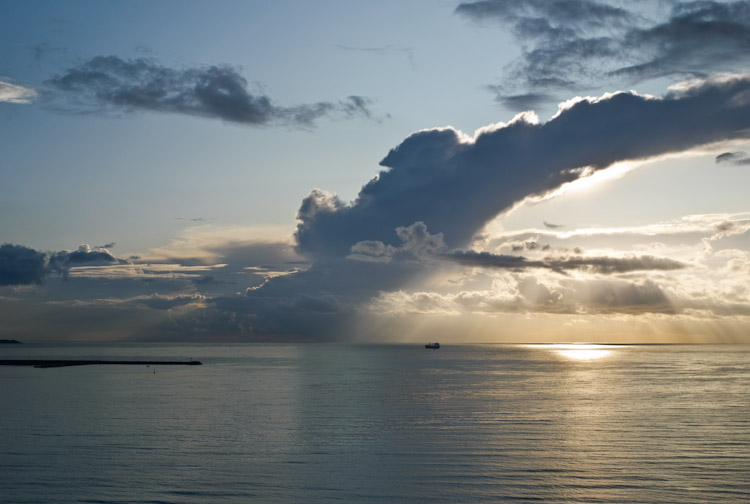 Alternate 2
And here on the beach in El Campello: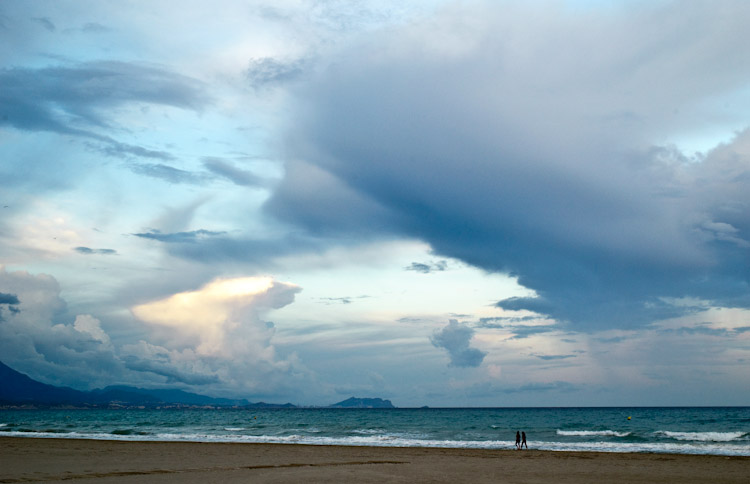 Alternate 3
On the same beach, evidence of an overnight visit by aliens: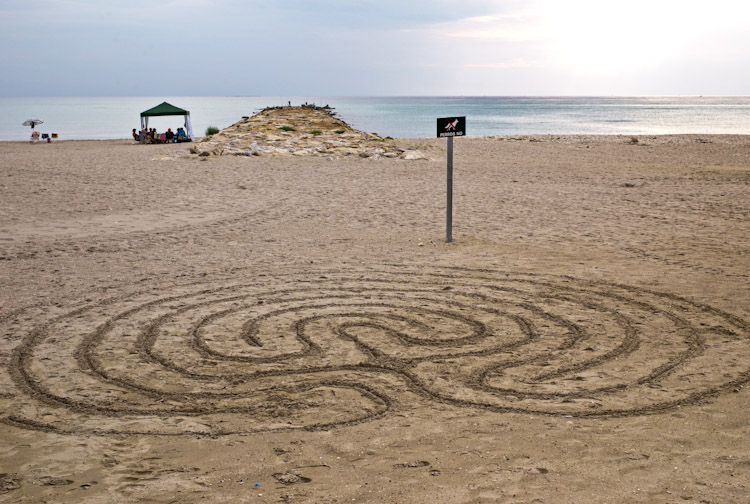 Alternate 4
The wind can get pretty strong: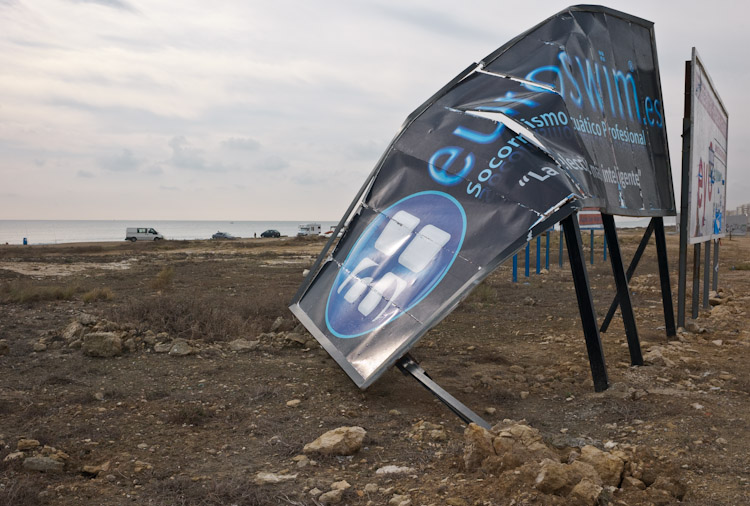 Alternate 5
Footsteps: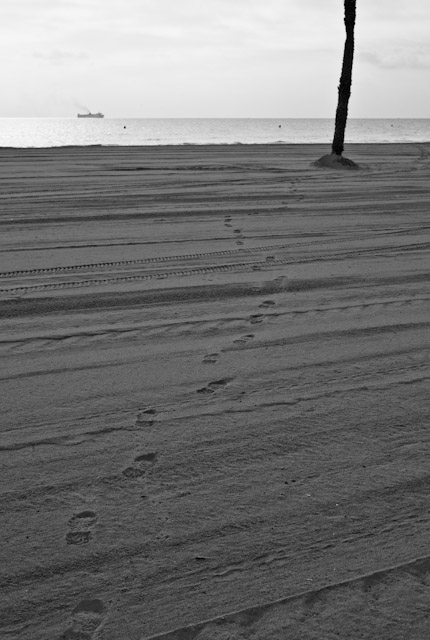 Fortunately, the rain and wind does not last very long, and even during a week marked by bad weather, there was still plenty of good weather to enjoy the outdoors.
Alternate 6
One of the pictures taken while cycling after work. There IS one clothed person in the window: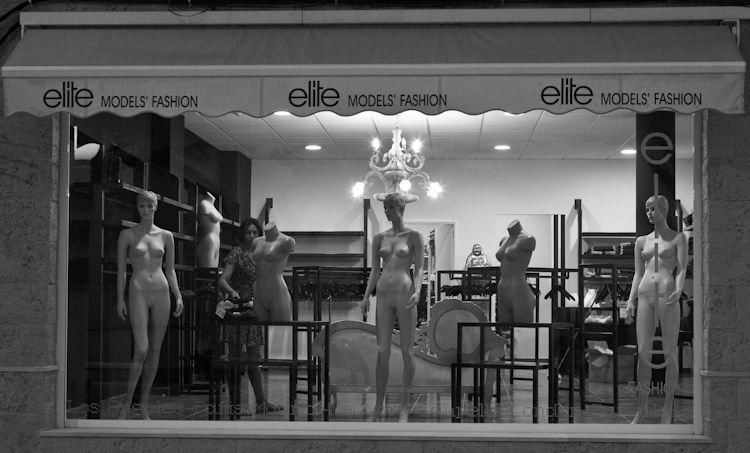 Alternate 7
Waiting outside a hairdresser's: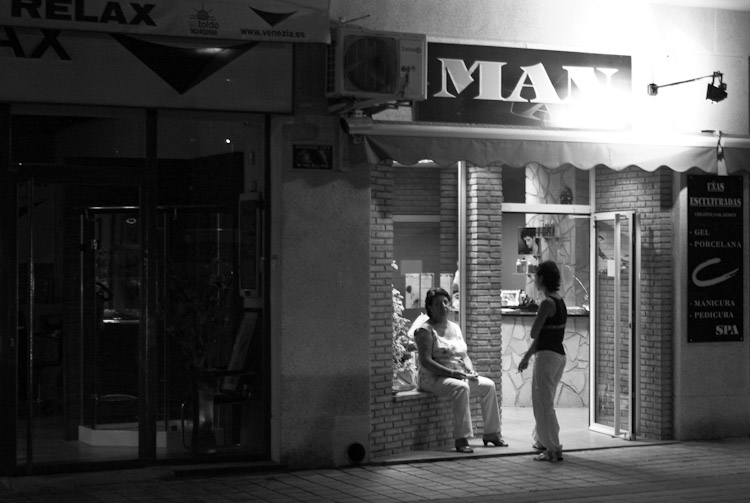 Alternate 8
Waitress and customer chatting at a beach café in Gran Alacant: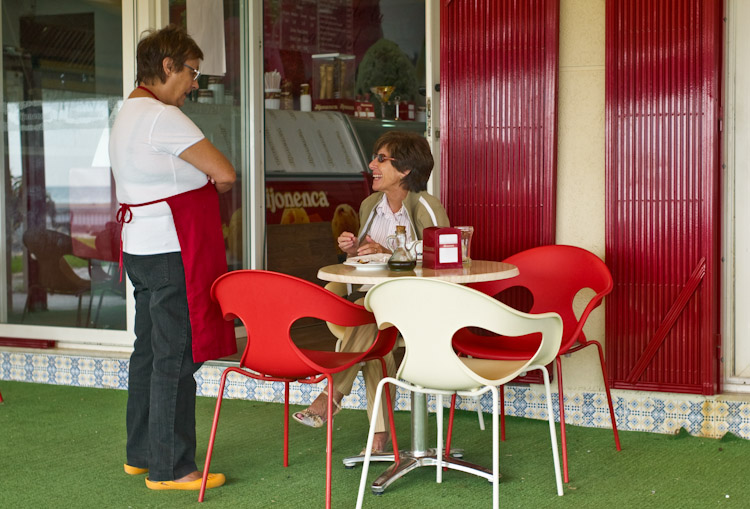 Alternate 9
In the centre of Alicante, a policeman is looking for illegal street vendors (they are not allowed to ply their trade in this particular area):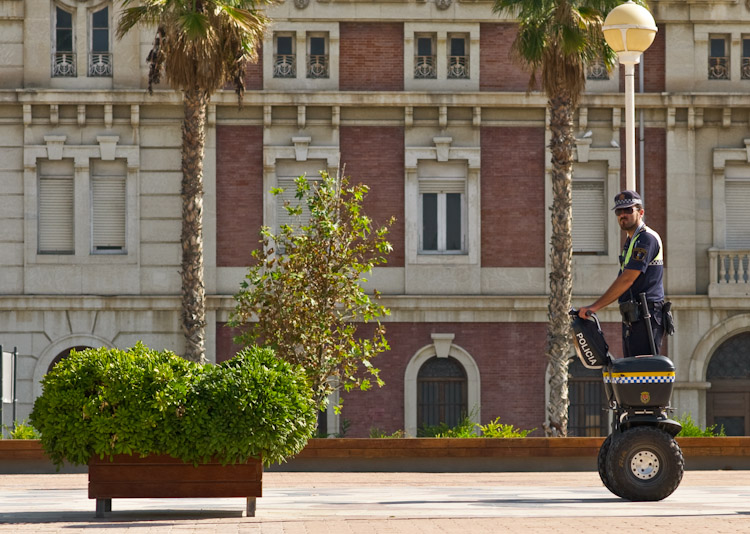 Alternate 10
I have often shown pictures from the Mercado Central. But Alicante has other markets as well, more local in nature. Here is one of the bigger ones, in an area called Benalua, where the meat and fish stands are indoors but everything else is in the surrounding streets: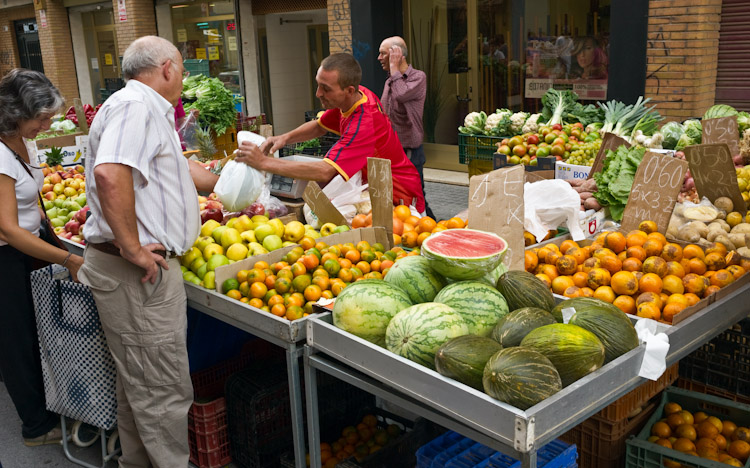 Alternate 11
Fresh herbs: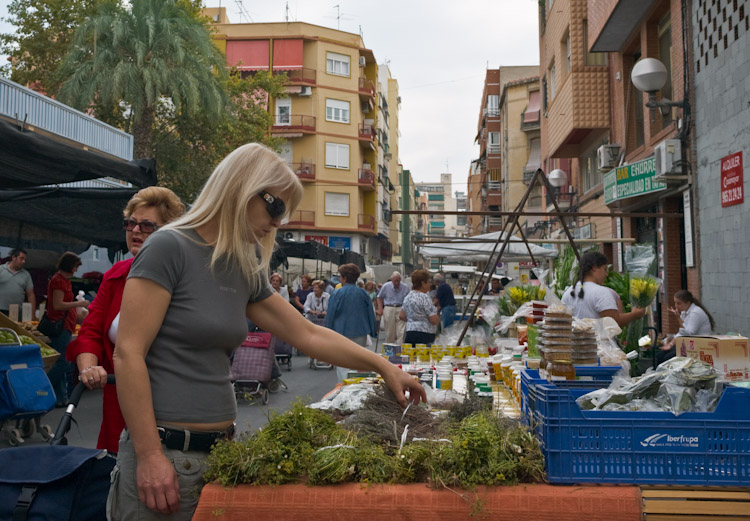 Alternate 12
Arranging reading material for the child: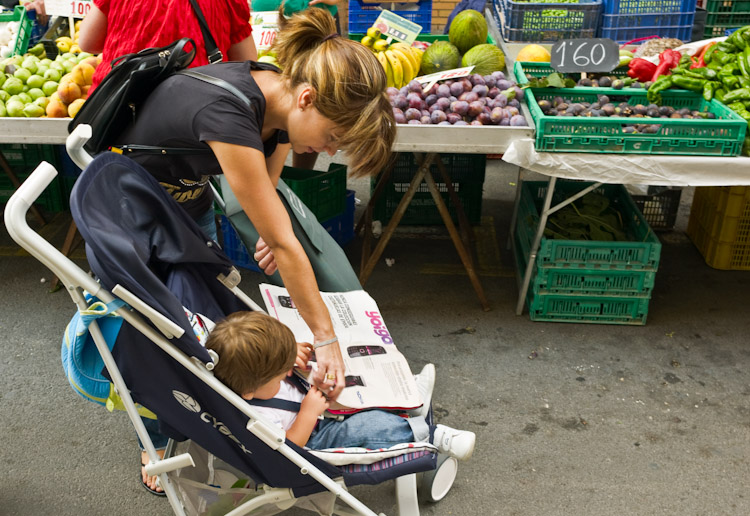 Alternate 13
Studying the menu: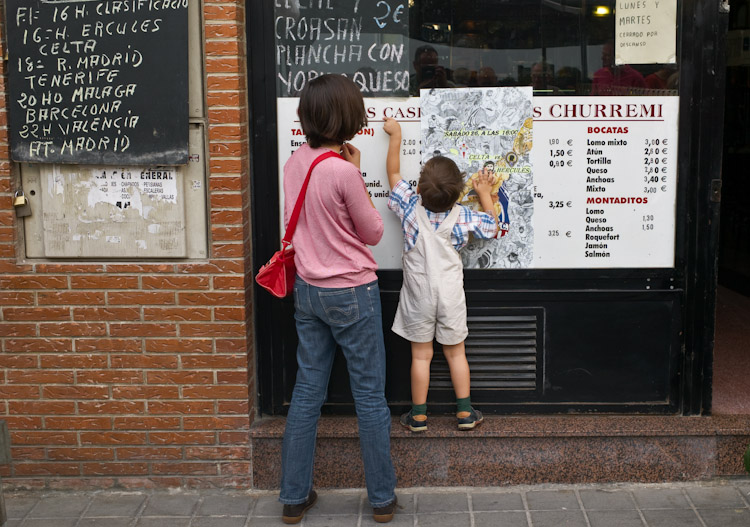 Alternate 14
Finally, something completely different. A plant grows out of the thick walls of the Moorish fortifications of Castillo Santa Bárbara which dominates Alicante: