Our USA holiday continued in the second week of August. The highlight was a trip to Montreal, a city none of us had visited before. We also spent a day in New Jersey, visiting the place where we lived until 1995, and the town where our daughter was born in 1994. We also spent time in Philadelphia, and of course right here in Lansdale.
35_1
We went to Philadelphia to visit the Barnes Foundation, a place Moses had not gotten around to visiting yet: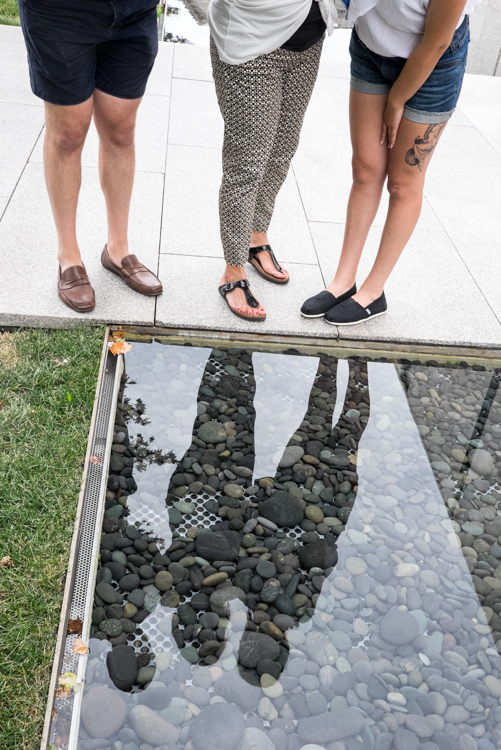 35_2
We were really impressed with the breadth of the collection, and the way in which it was presented. Sadly, photography is not allowed and there are guards in all rooms, so I was only able to sneak a couple of pictures: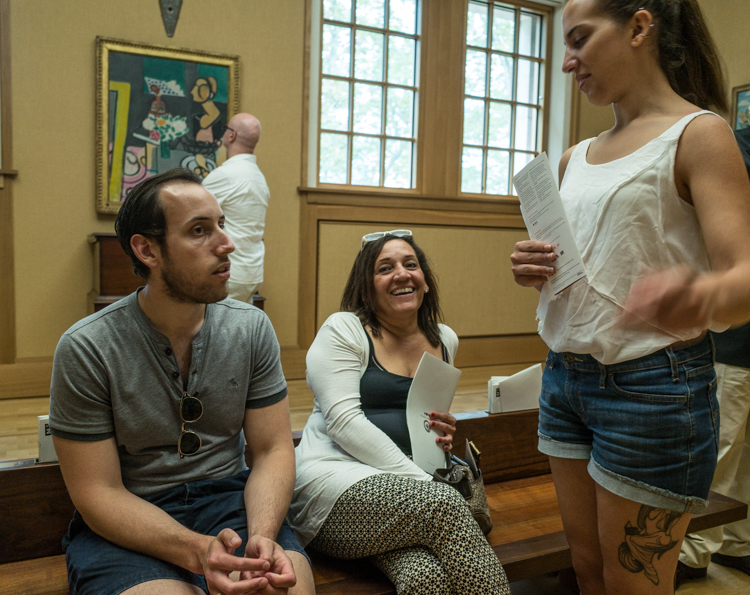 35_3
There is a small reading room with a very rich selection of art books. One can truly spend an entire day at the Foundation: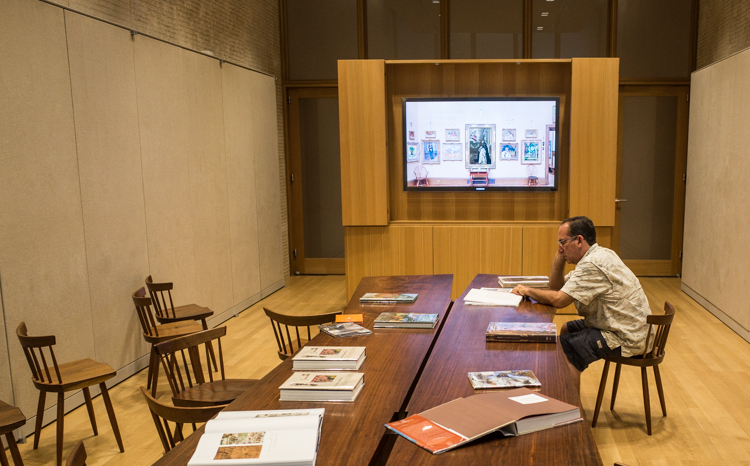 35_4
Afterwards, we retired to a nearby bar to have a cold beer as an antidote to the heat. We were not the only ones needing a rest: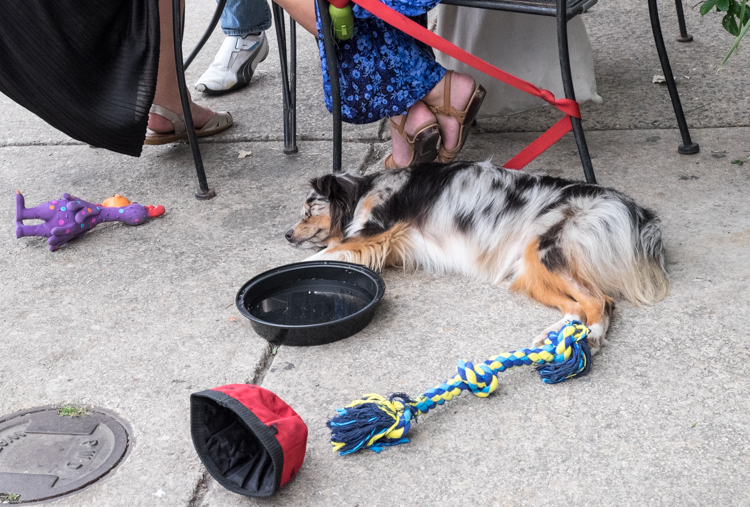 35_5
On Monday morning we set out from Lansdale to drive the 433 miles to Montreal. This was the early evening view from our hotel room on the 20th floor: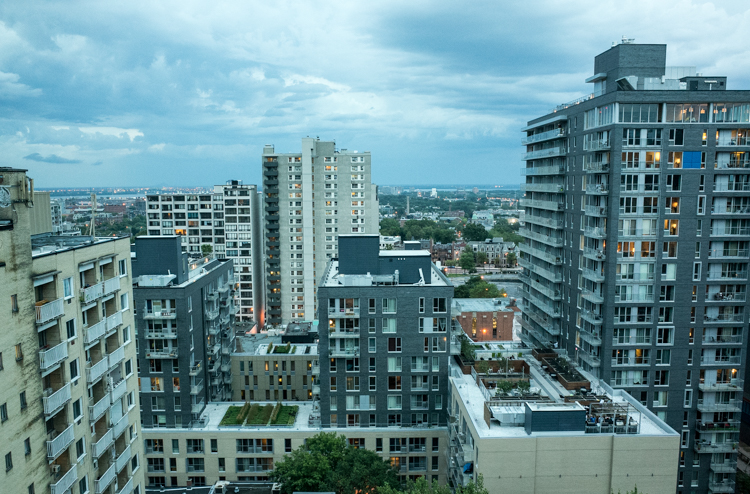 35_6
We went for a walk in the neighbourhood to find a place to eat. This Korean restaurant looked promising: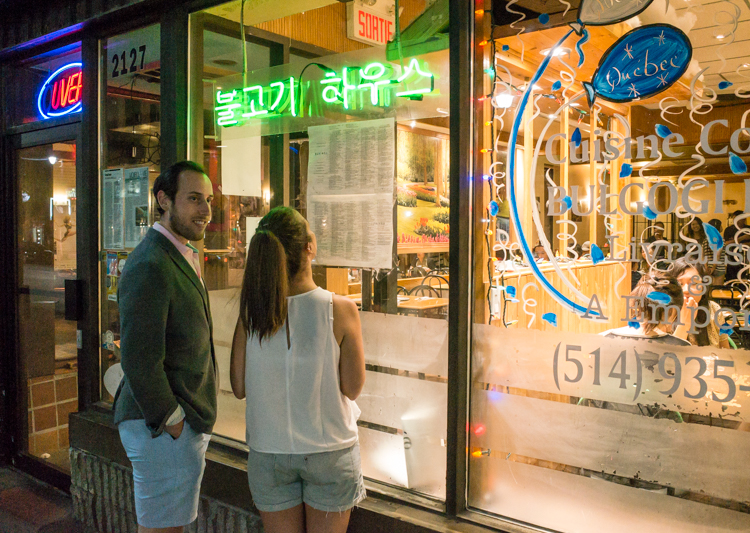 35_7
Even more promising when we saw that there were quite a few Korean people eating in the restaurant: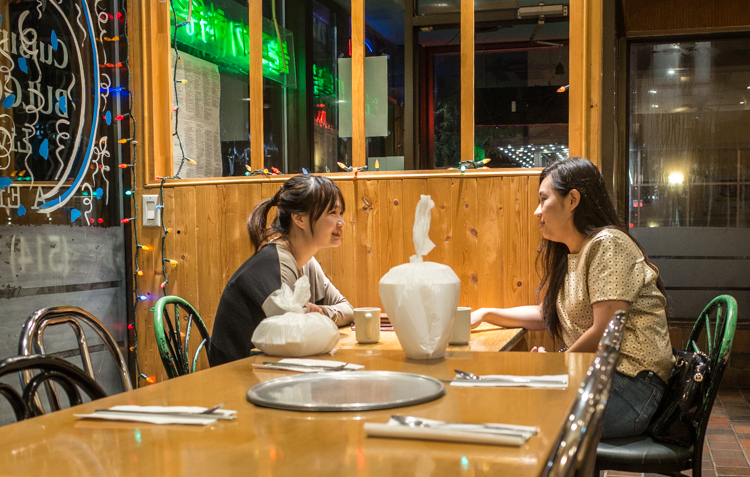 35_8
Our dinner, liberally sprinkled with soju, was delicious:

35_9
Tuesday morning, the same view from our hotel room, now looking very unpromising for what we planned to be a full day of sight-seeing: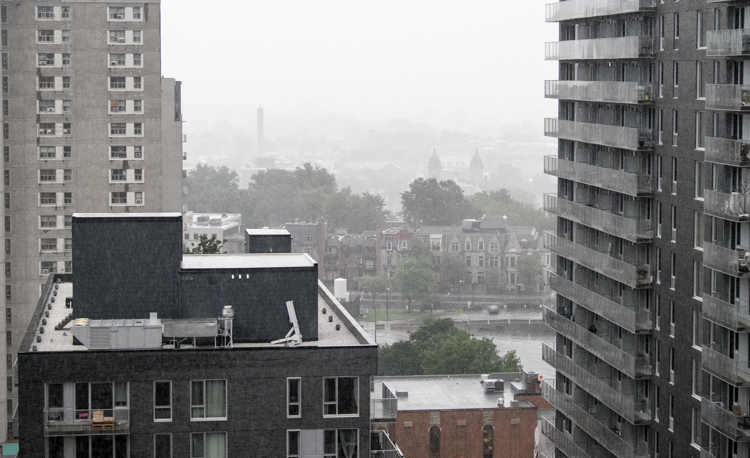 35_10
However, things improved during the morning, and so we headed out using Montreal's excellent metro system. Monica took a selfie next to a poster that she liked: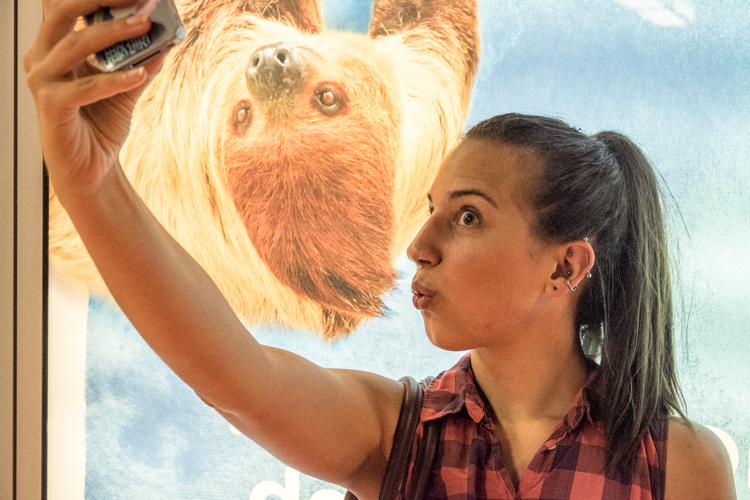 35_11
The first item on our itinerary was the Basilique Notre-Dame. While walking there from the metro station, we came across a very nice American couple who asked us to take their picture. So my son did the honours: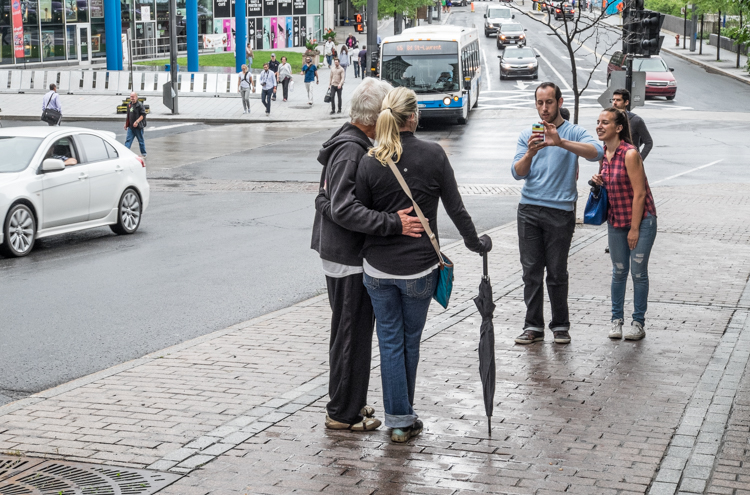 35_12
While I took advantage of the photo opportunity: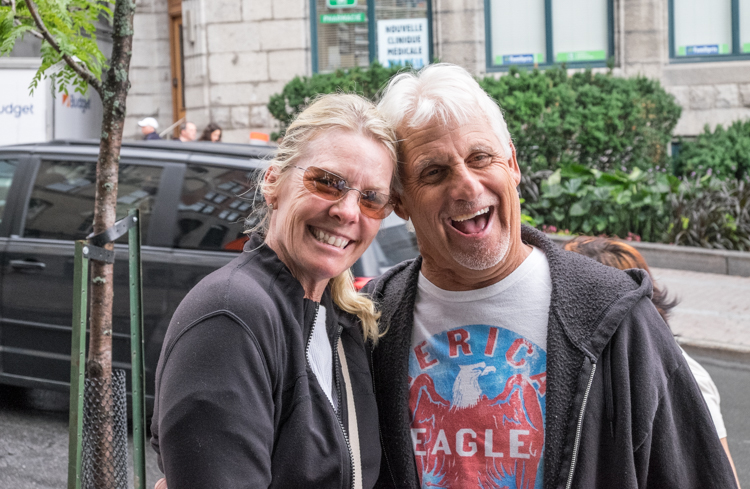 35_13
Inside the basilica, my children lit a candle for their grandmother (my mother) who was Christian: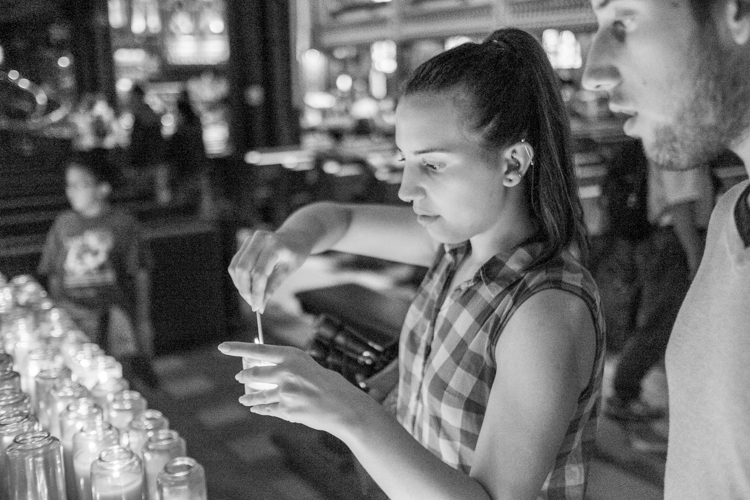 35_14
There were many visitors. Most were admiring the church and photographing it: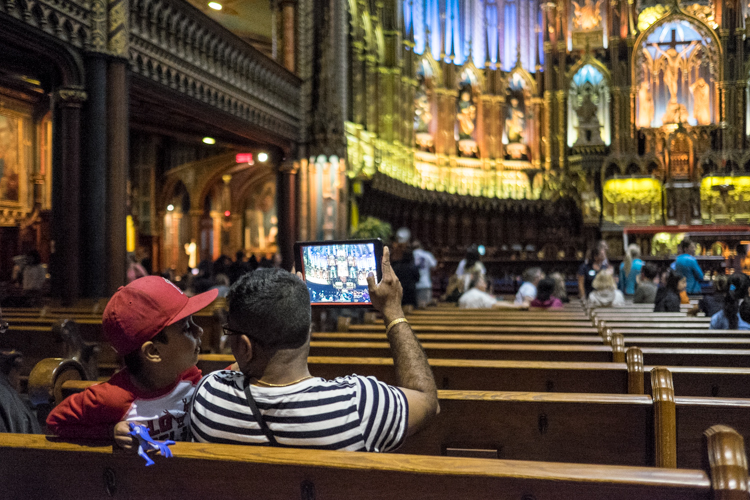 35_15
This guy seemed to be completely uninterested in the magnificent surroundings: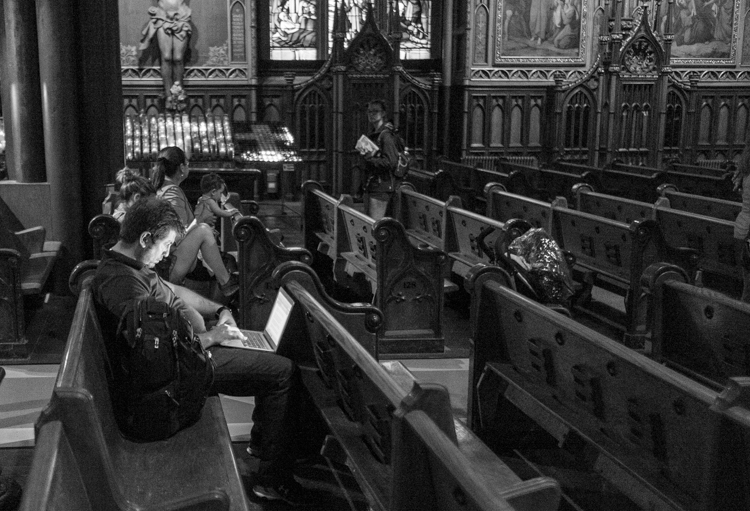 35_16
Outside, there were still some remnants of the morning's rain: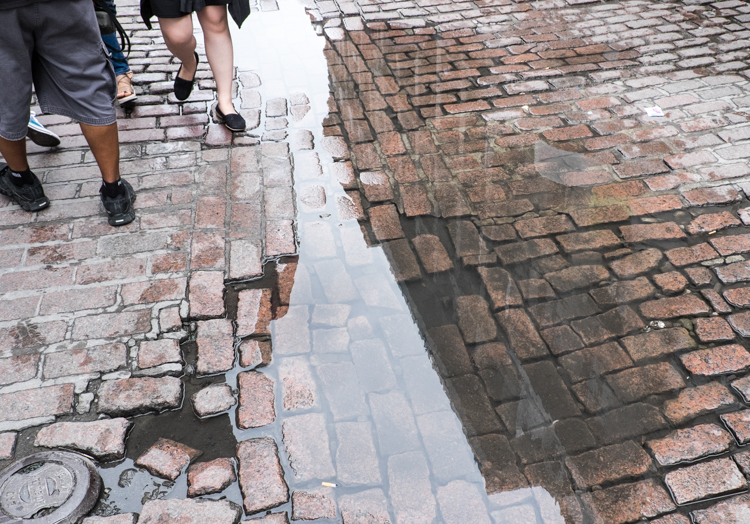 35_17
We sought temporary refuge in a nice watering hole which brewed its own beer, where Moses ordered a flight of six beers for closer analysis: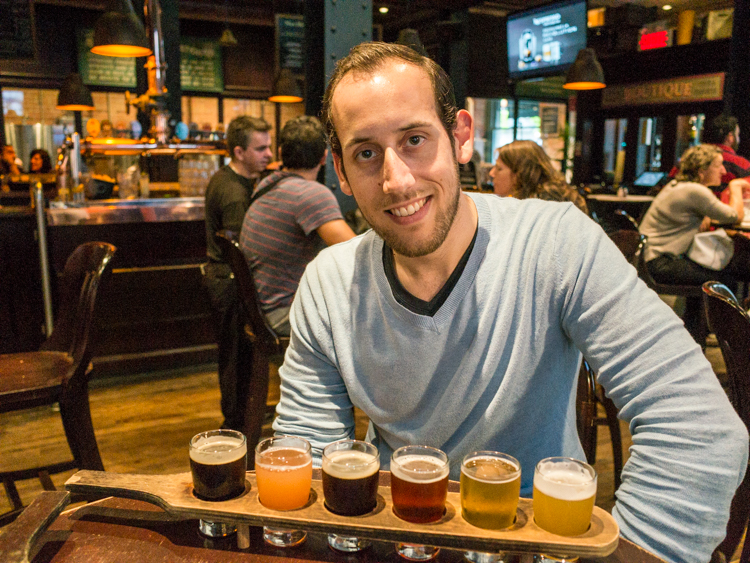 35_18
Back in the metro, we are all having a nice (if tiring) day: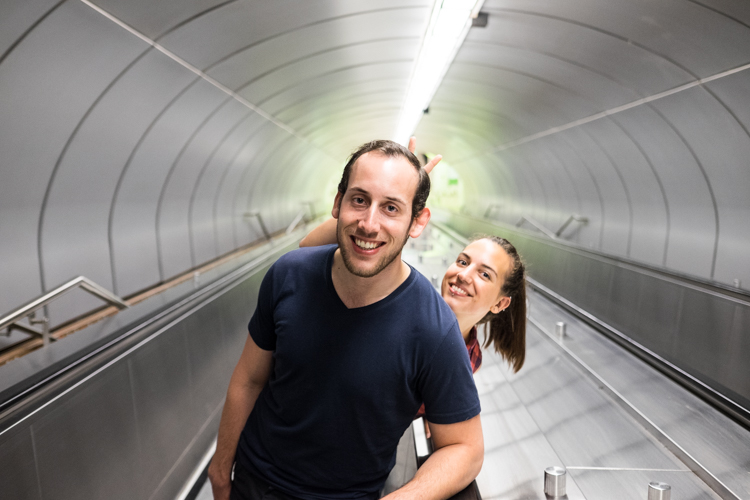 35_19
We finished the day in the Village, Montreal's gay neighbourhood, a very colourful place in every respect. Monica was thrilled to discover this cupcake mural: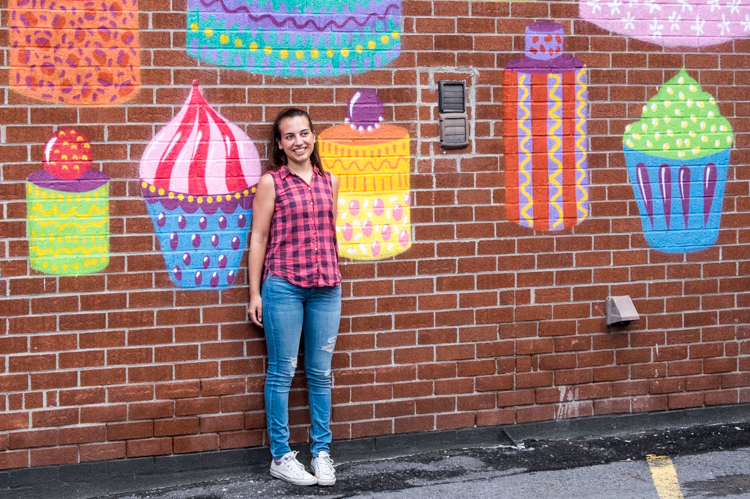 35_20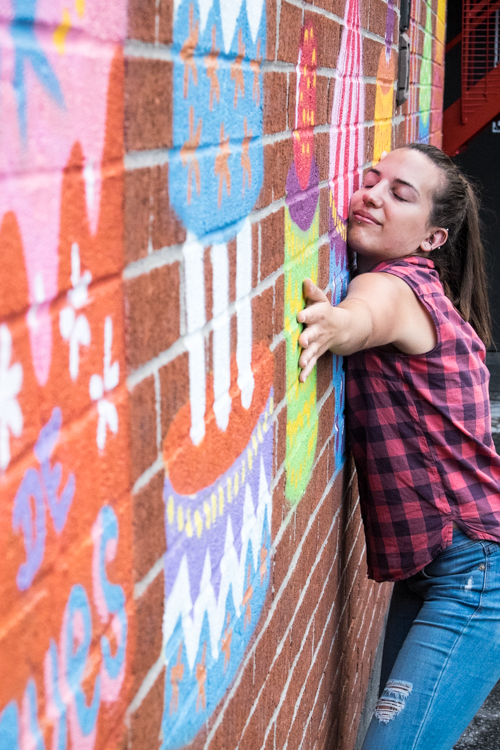 35_21
On Wednesday morning we drove to the Parc Mont Royal, a wonderful green oasis in the heart of the city. A lot of people were there despite the iffy weather, including this man with a pack dog: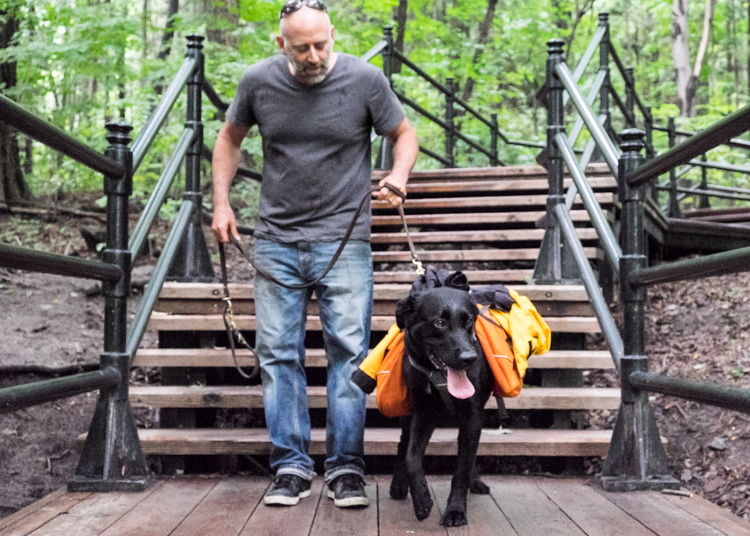 35_22
We climbed up to the observation plateau. When I made Moses and Monica pose for me in the picture frame, they decided to adopt the American Gothic facial expressions: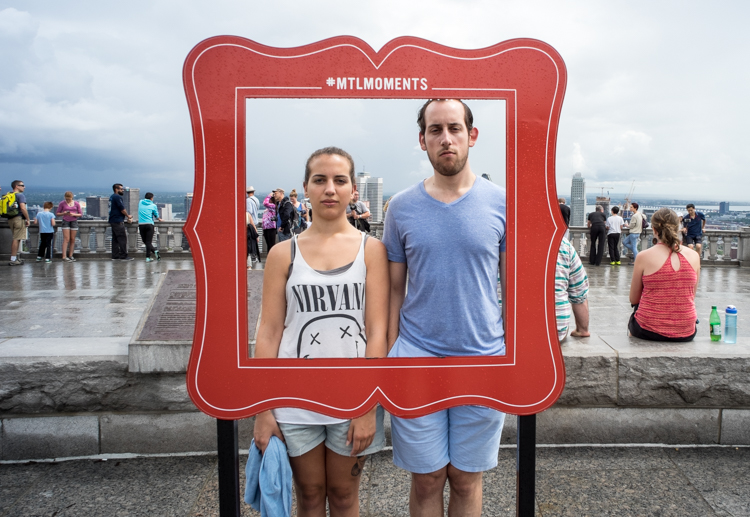 35_23
There was a nice panoramic view of the city:


35_24
As well as cute squirrels: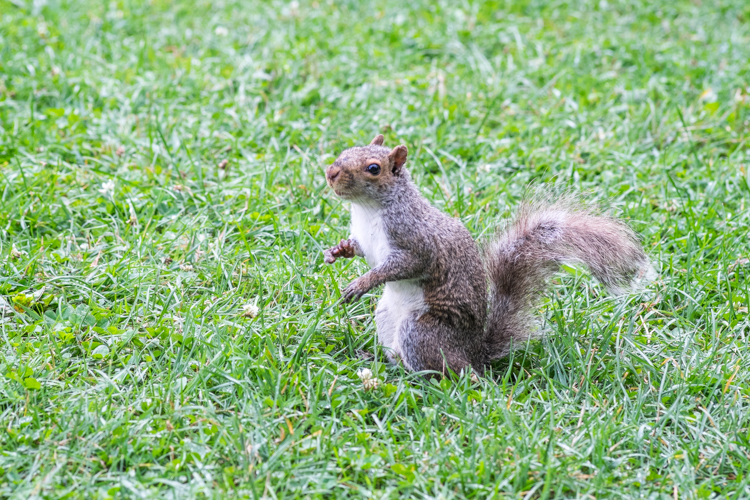 35_25
Back in Pennsylvania, later in the week we took a drive to Doylestown, a town a few miles from Lansdale. It is a lovely little place, with a lot of interesting shops and restaurants, but without being excessively posh: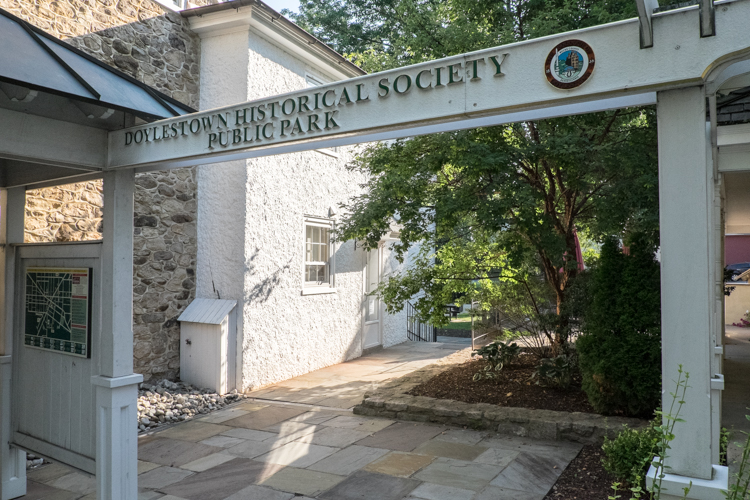 35_26
One of the many quirky shops in Doylestown: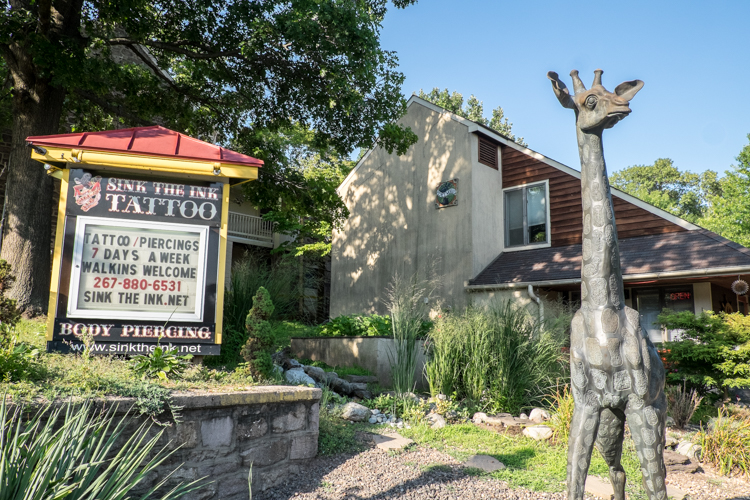 35_27
On August 13th, my wife and I celebrated our 32nd wedding anniversary, and just like last year, we celebrated with a dinner in a nice restaurant with both our children, the greatest accomplishment of our marriage: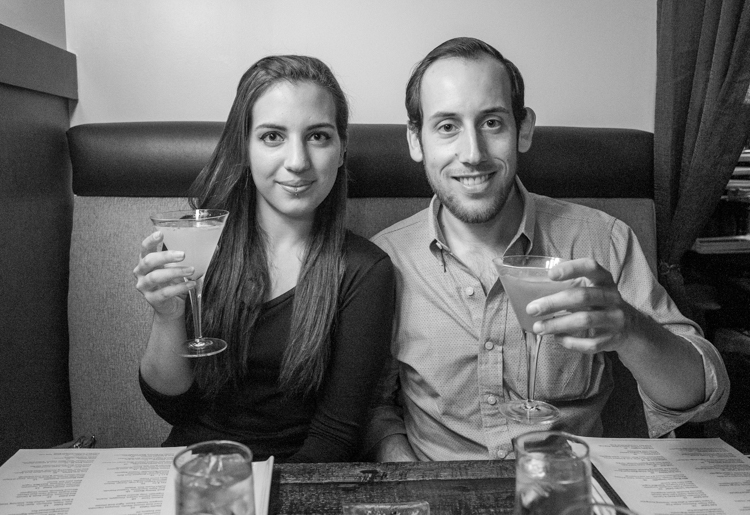 35_28
Later in the week, we set off to explore some of "our" old places in New Jersey, where we lived from 1990 to 1995. Our first stop was Washington Crossing on the Delaware river, forming the border between Pennsylvania and New Jersey: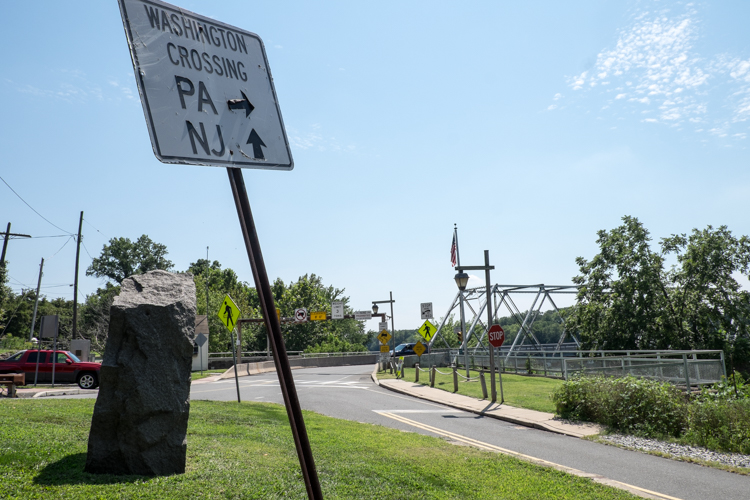 35_29
The small bridge across the river is definitely not sized for typical US cars. We had some hairy moments when crossing in our rented mid-sized Ford: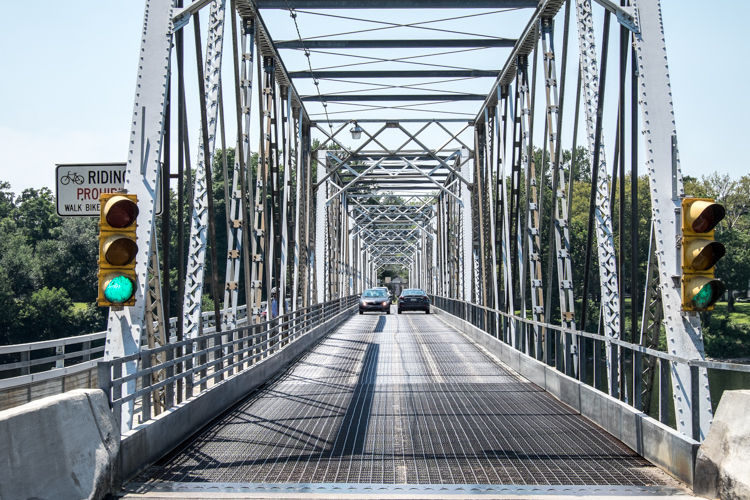 35_30
Everything at this crossing is small-scale: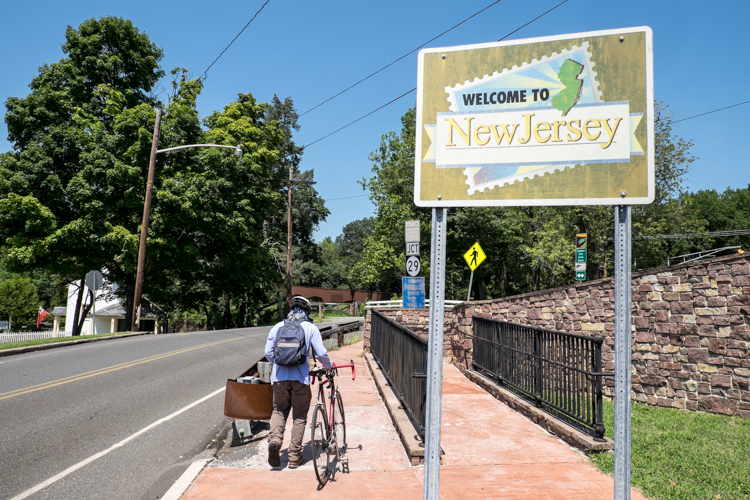 35_31
On the New Jersey side is the Washington Crossing State Park. The name of the place refers to the winter 1776, when George Washington crossed the river fleeing from advancing British troops. By taking all the boats with him, Washington prevented the British from following him, and on Christmas Day he mounted a surprise counterattack, defeating the Hessian troops at Trenton, the capital of New Jersey. The area is much more peaceful today, and when we lived here, we used to come to the park with our then little boy, just to lay in the grass and read to him: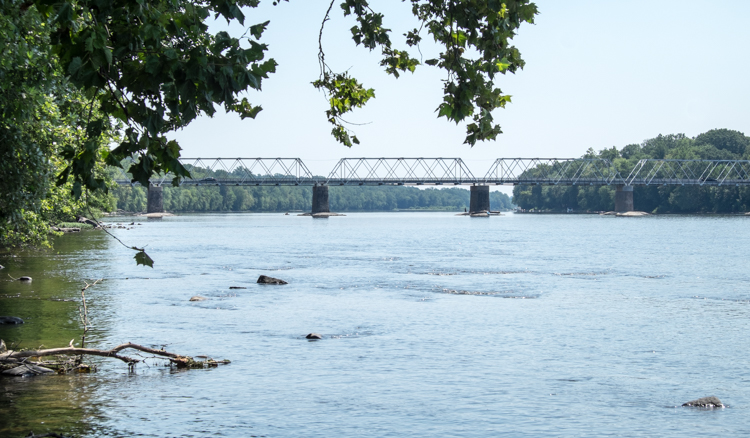 35_32
People bathing in the Delaware: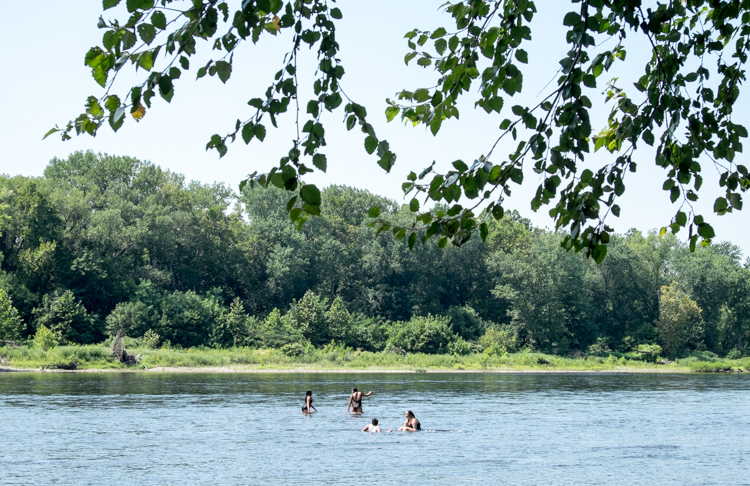 35_33
The park is nice and almost pristine in places: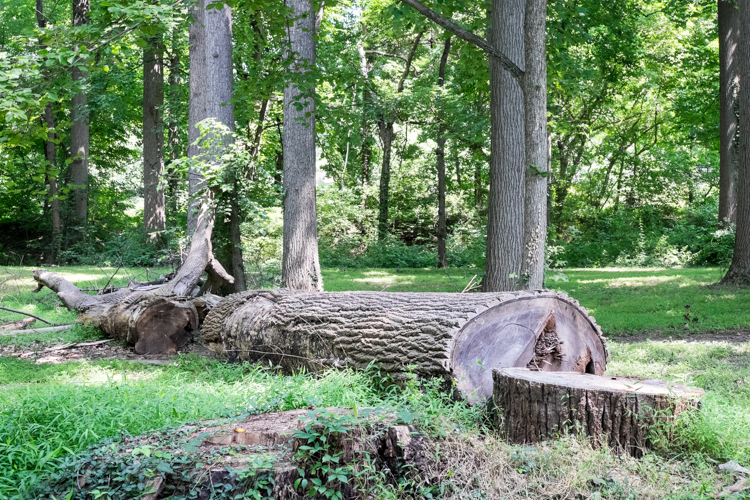 35_34
Unfortunately, some people are just stupid pigs: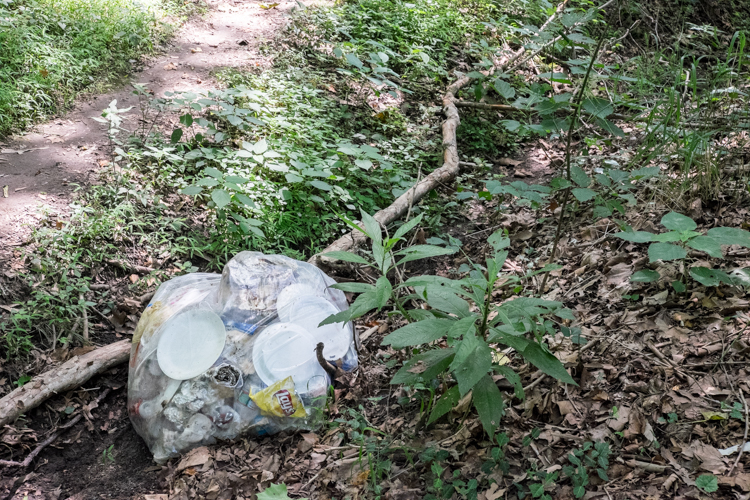 35_35
After Washington Crossing, we drove through Lawrenceville, our last residence in the US, and then on to Princeton, the birthplace of our daughter. As most visitors do, we started with a walk around the campus of Princeton University: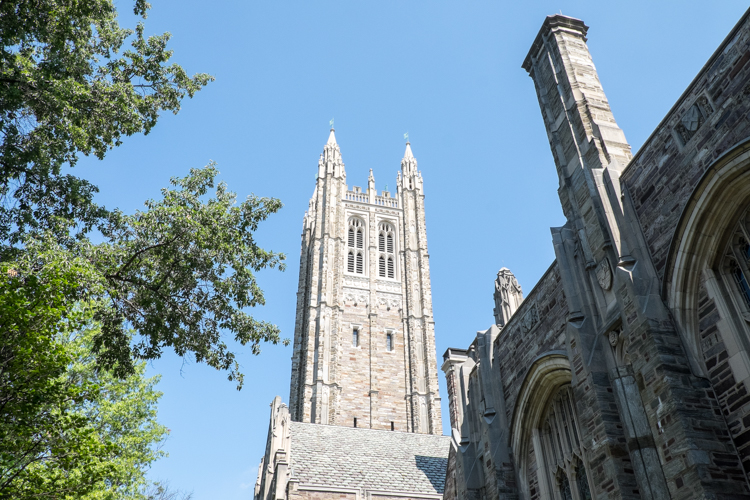 35_36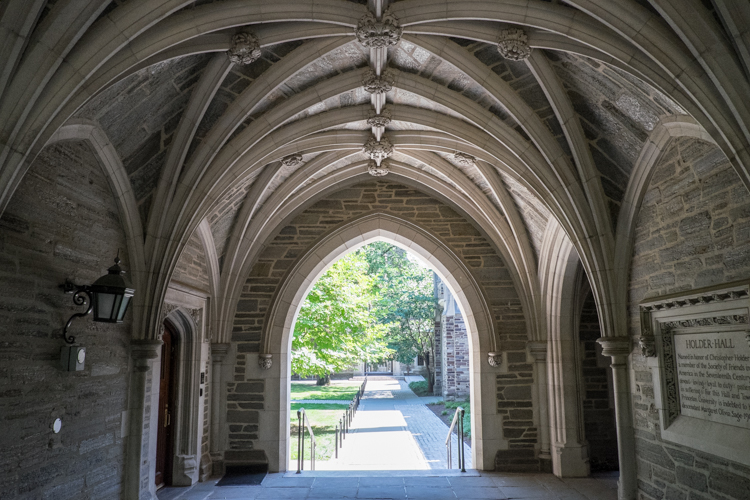 35_37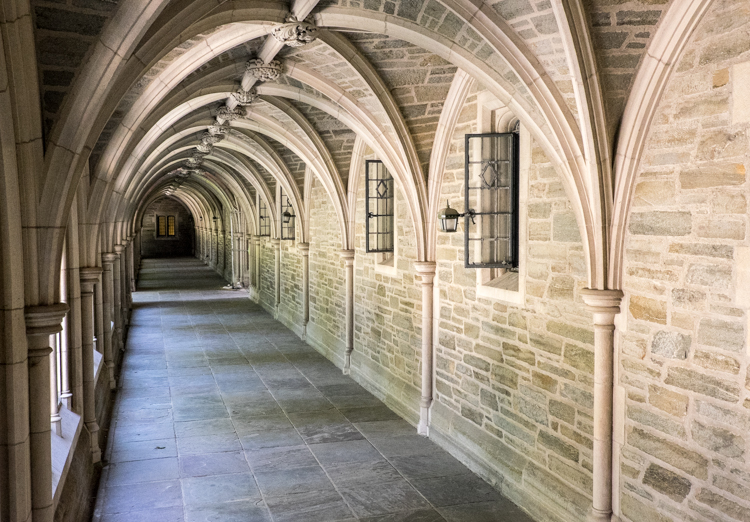 35_38
School was not in session, so the campus was largely deserted: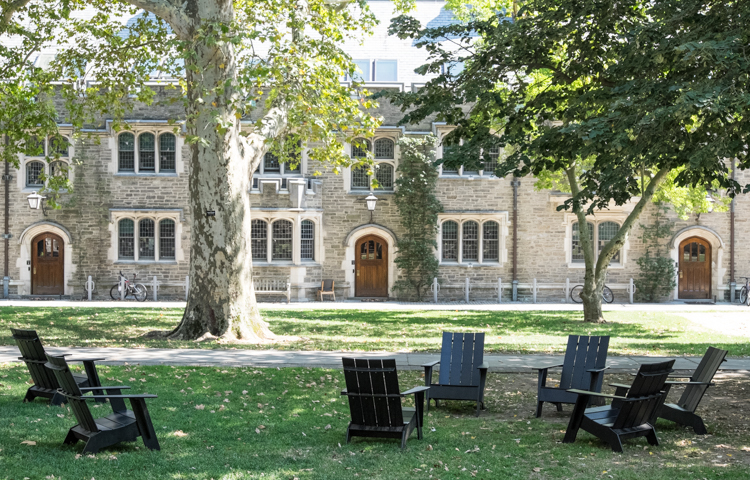 35_39
Henry Moore sculpture: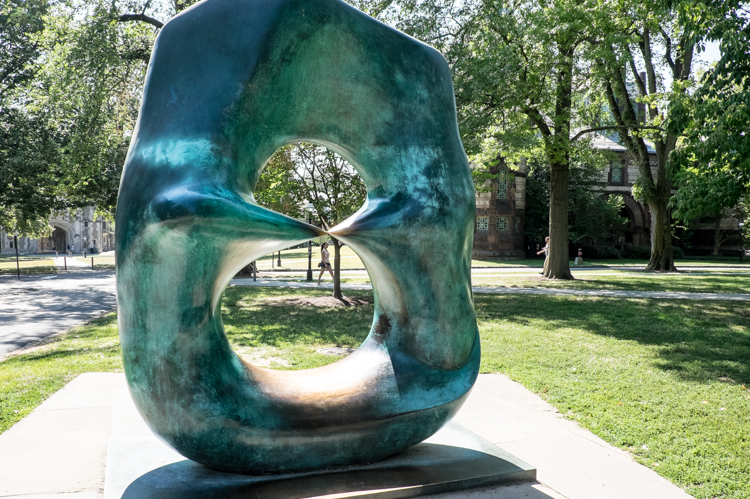 35_40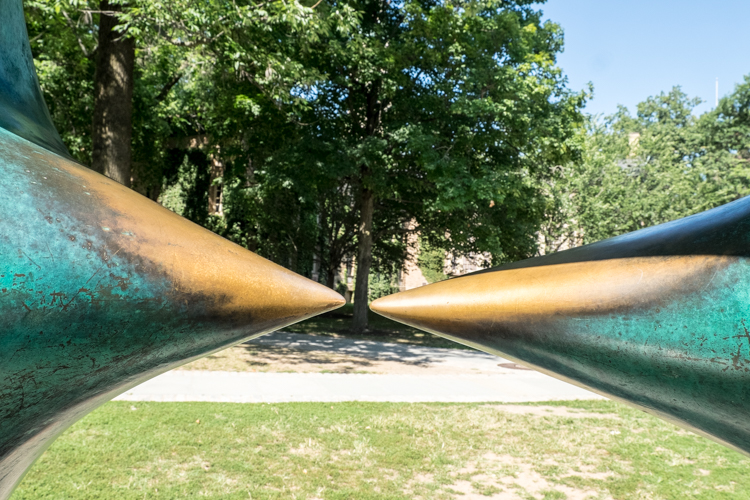 35_41
Hello Kitty: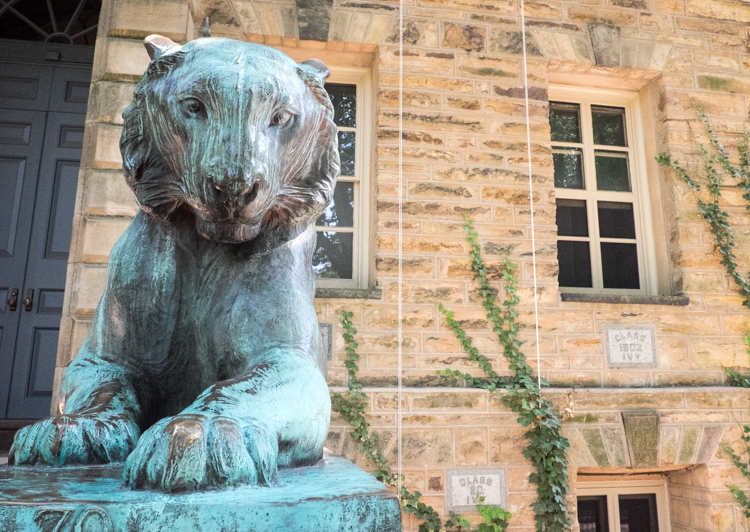 35_42
We then walked around the town a bit, stopping at a bookshop, a beer store, and a bicycle shop: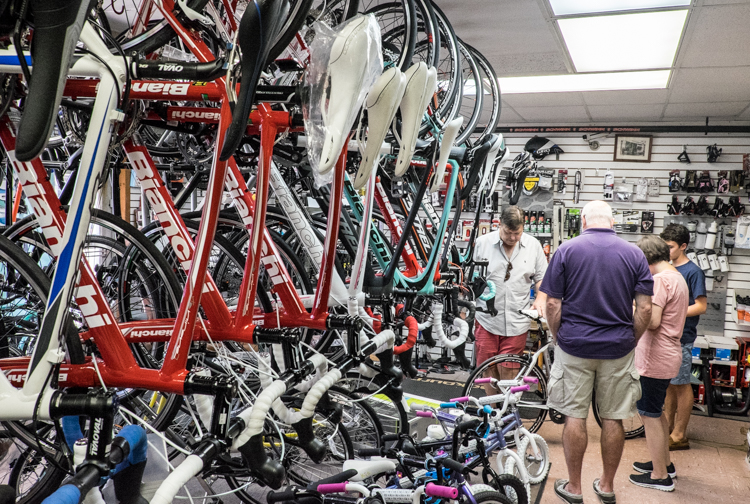 35_43
Urban art at pedestrian crossing: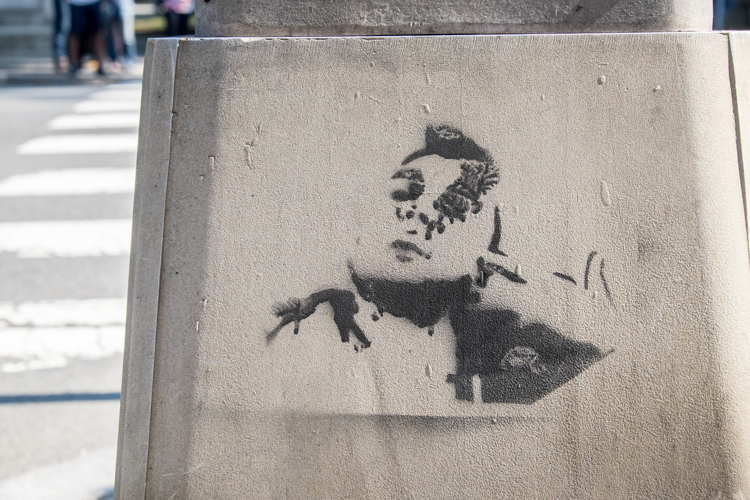 35_44
That evening, back in Lansdale, Moses and I made a wonderful discovery. Within walking distance of his apartment complex there is a small craft brewery, Prism, with an excellent range of products: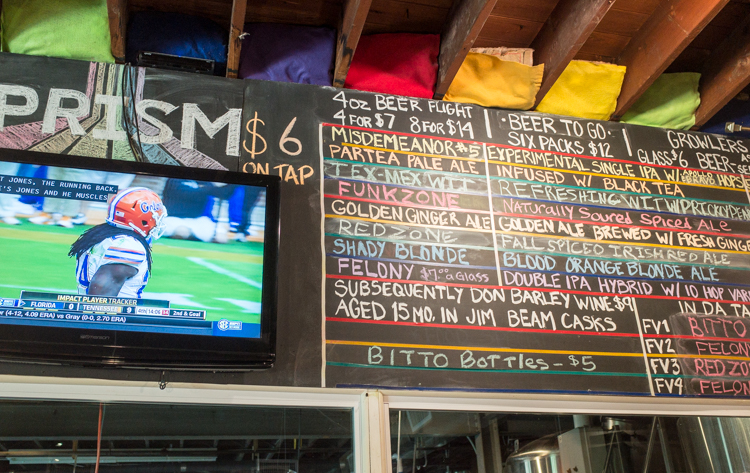 35_45
This lady was friendly and knowledgeable:

35_46
The taps: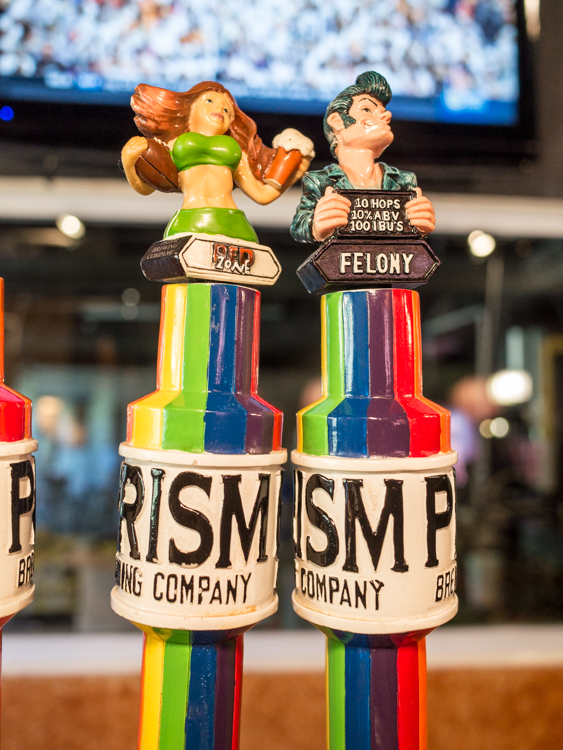 35_47
When you taste the beers, they are served on a useful placemat, giving the pertinent information. The Felony is their best IPA, a fantastic brew: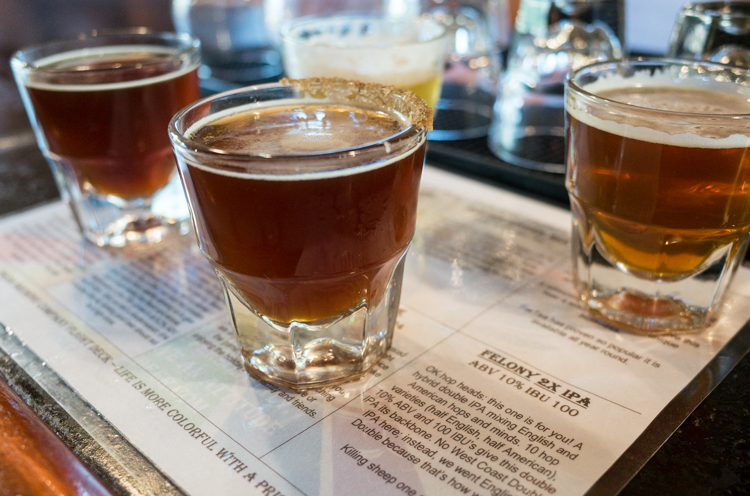 More Montreal pictures can be seen here, and the results of my IPA research programme can be perused here.