Week 31 was even slower than week 30. Work was intense, as this was the last week before most people go away for vacation in August. And I spent a lot of time on editing pictures from the France trip, so I only made new images while walking Cheeta and cycling, although there are also a couple from the office.
31_1
Our building has nice views of the Mediterranean Sea; as for the building itself, opinions are highly divided: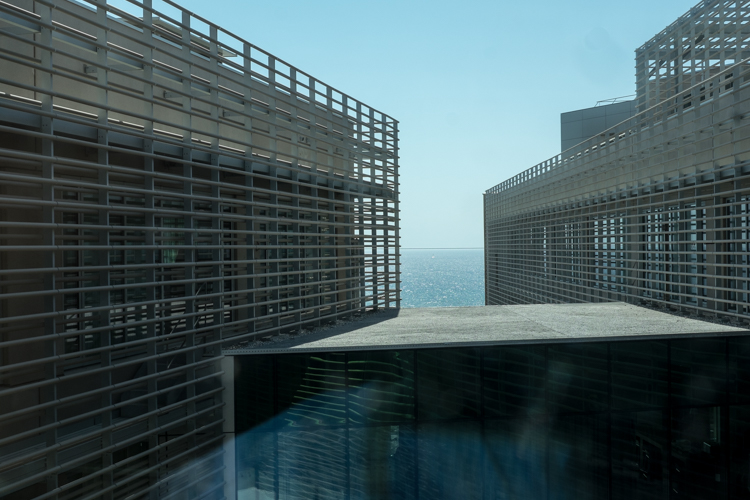 31_2
Earlier in July, we had released a study on counterfeit alcoholic drinks. It got quite a bit of coverage, including an interview request from Polish television. They sent the questions in advance, and Pierre recorded my replies in Polish. Here he is, setting up outside my office: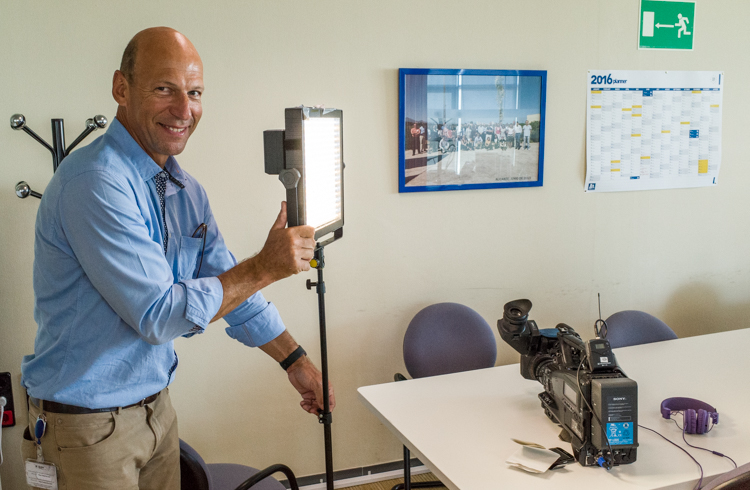 31_3
A morning dog walk picture–people are waiting for the post office to open. Even though all bills can be paid electronically, many people still do it the old-fashioned way, at their bank or at the post office: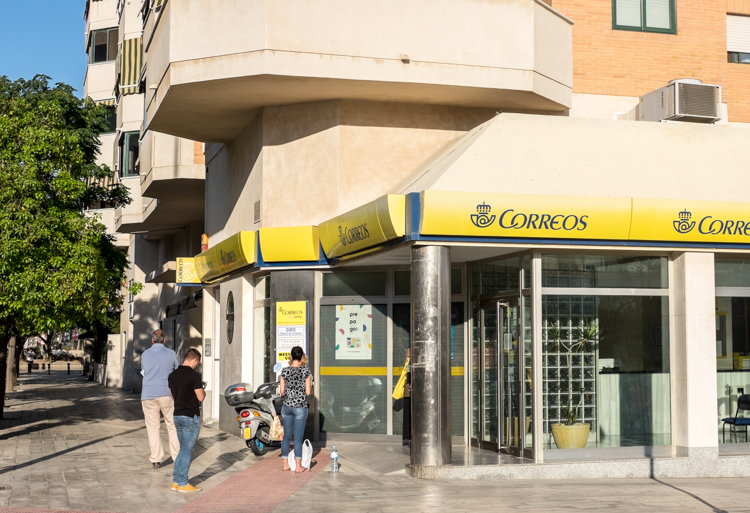 31_4
Rainbow on the golf course: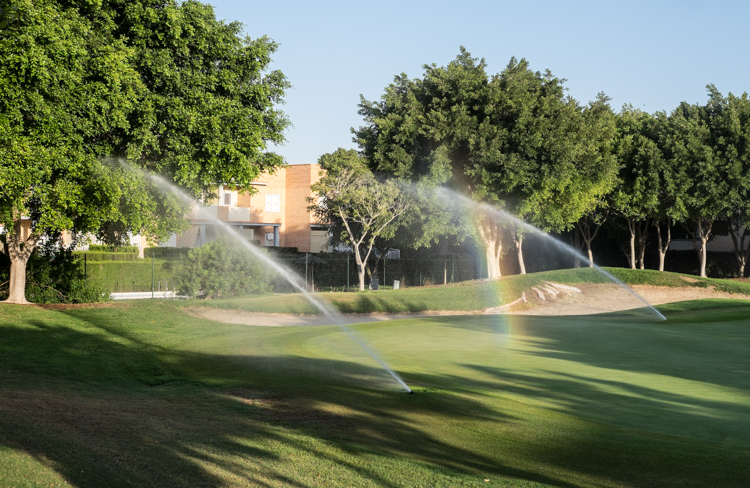 31_5
One of "my" golf course cats: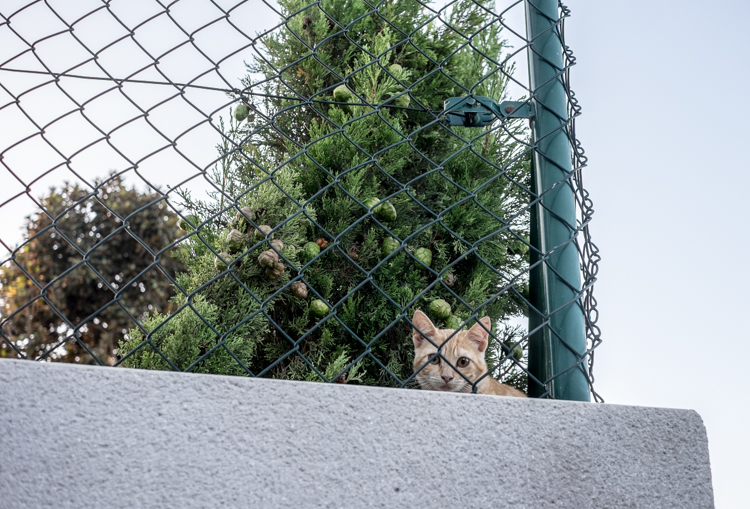 31_6
Another cat, at a restaurant entrance that I pass every morning: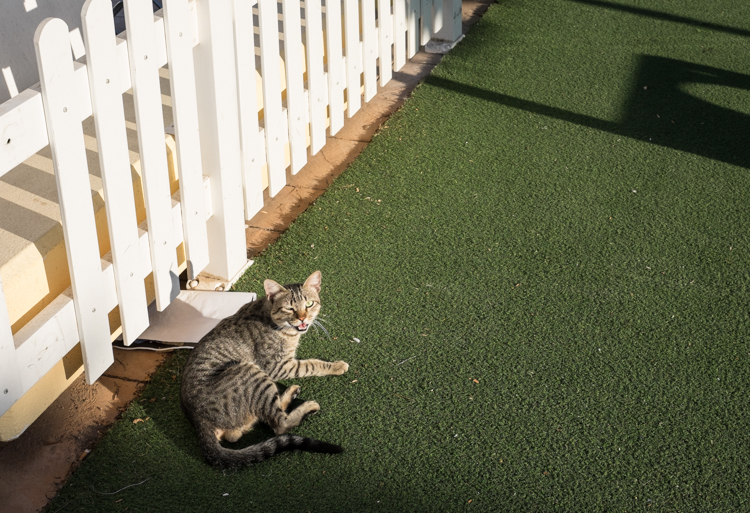 To finish the week, three images from Saturday's bike ride.
31_7
The morning market on the main square of Relleu: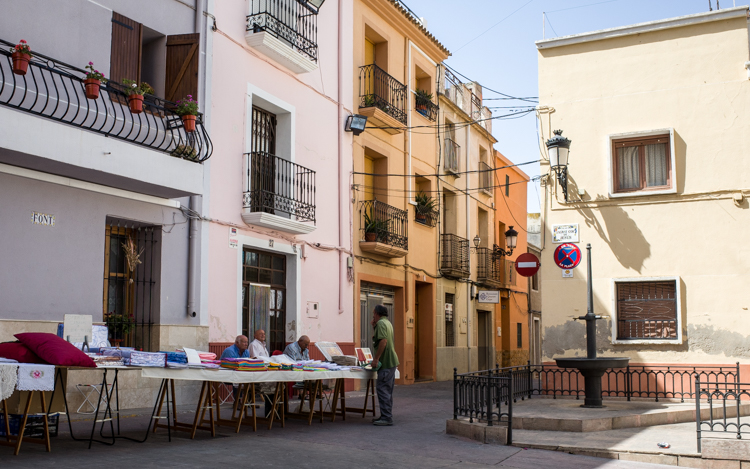 31_8
Venta Teresa on the way to Carrasqueta, a popular spot for cyclists and motorcyclists to take a break: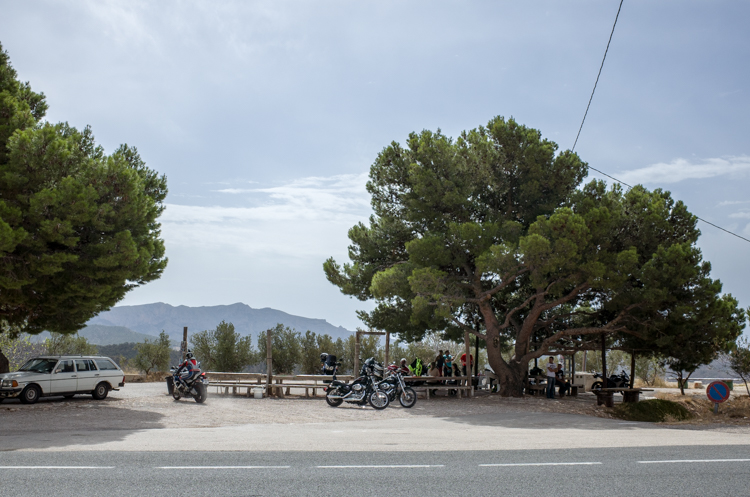 31_9
A curvy road on the way to Carrasqueta. I like cycling on it, and a lot of motorcyclists use it too. For them, it is a place where they can get their knee down in the curves, the motorcycling equivalent of losing one's virginity: